Greetings to all my dear friends of Steemit, I hope you are very well...
Once again with you my friends, as it is always a pleasure for me to share my art with all of you. Today I want to share an illustration made with watercolors of the most beautiful animals living in Venezuela, the real parrots, my mother always wanted to have a partner to take care of them, give them love and teach them to talk.
They became part of this family, they grew little by little until they became beautiful and colorful birds.
One day, sitting outside my room, I did not know what to draw, the parrots spoke, they said the names of everyone who was in the house, they called my attention and I said: I will draw the parrots of my mother to give them to her. I hope you enjoy the photographic process I do for you.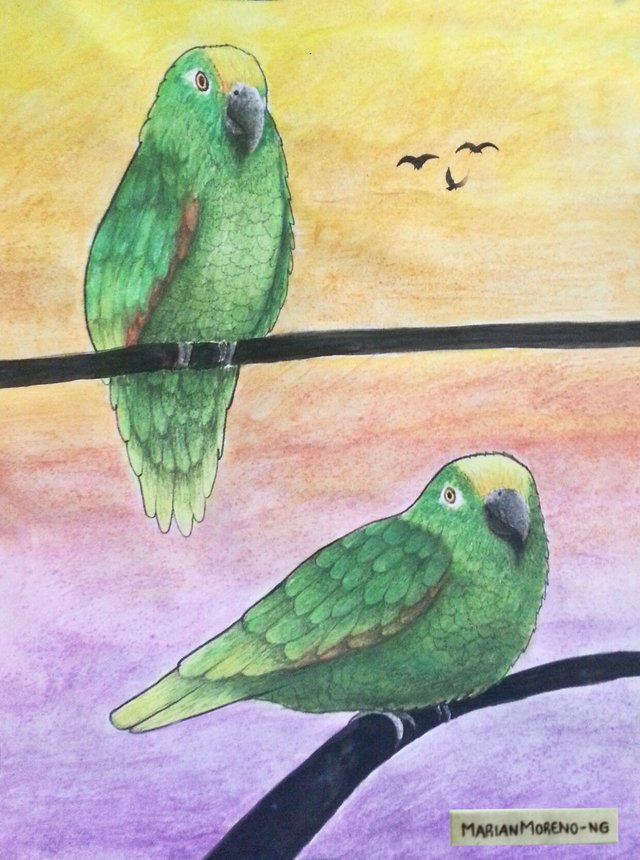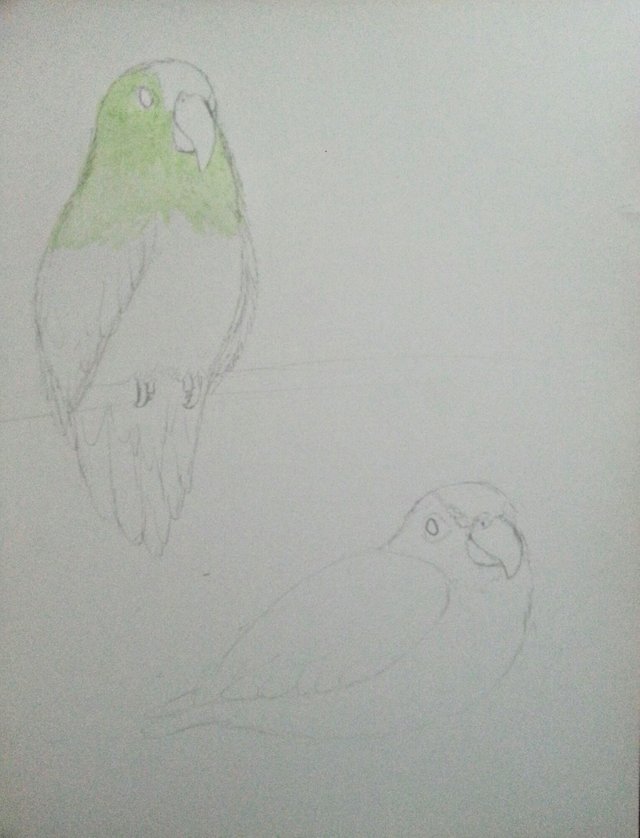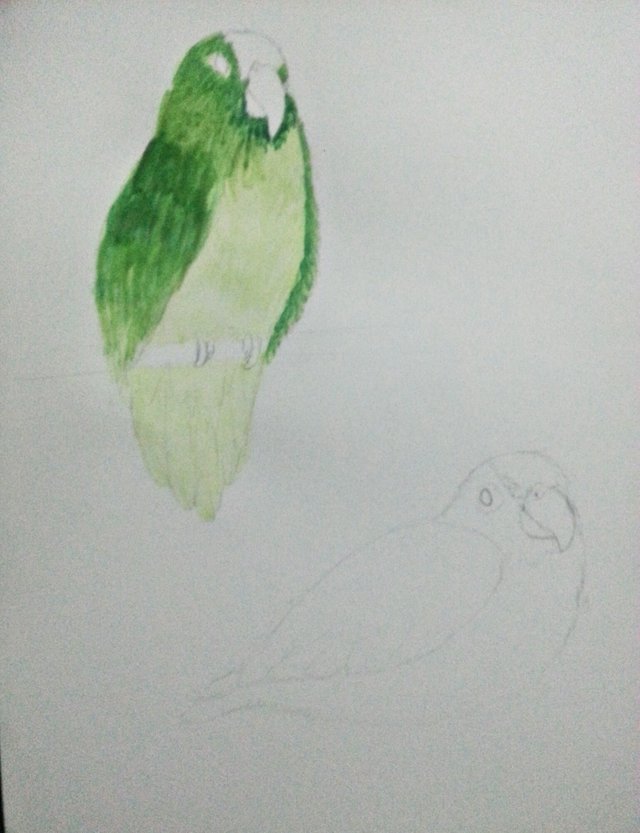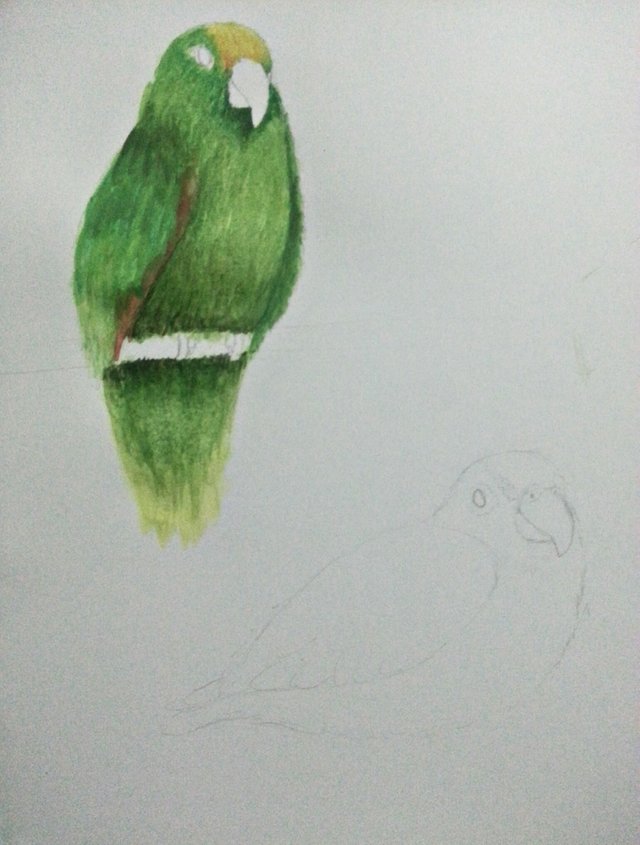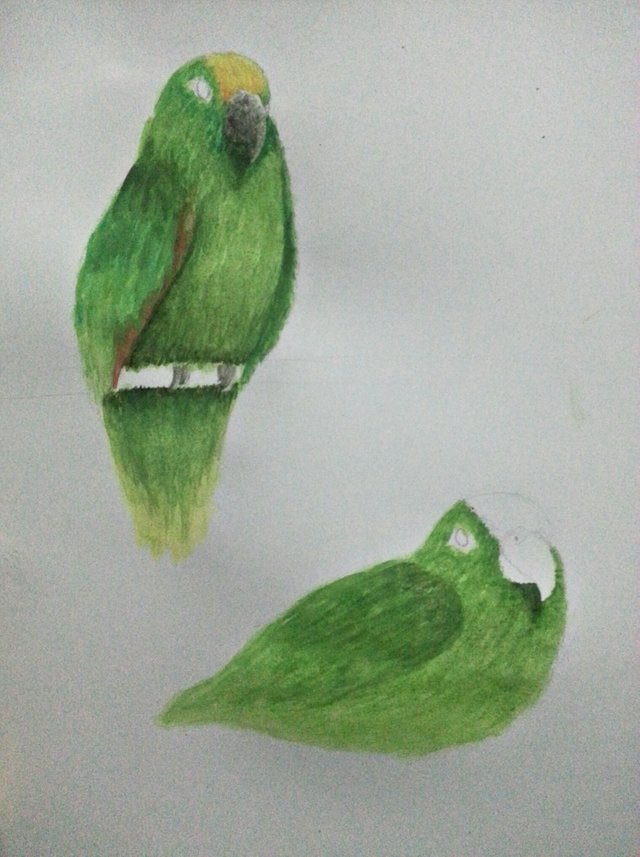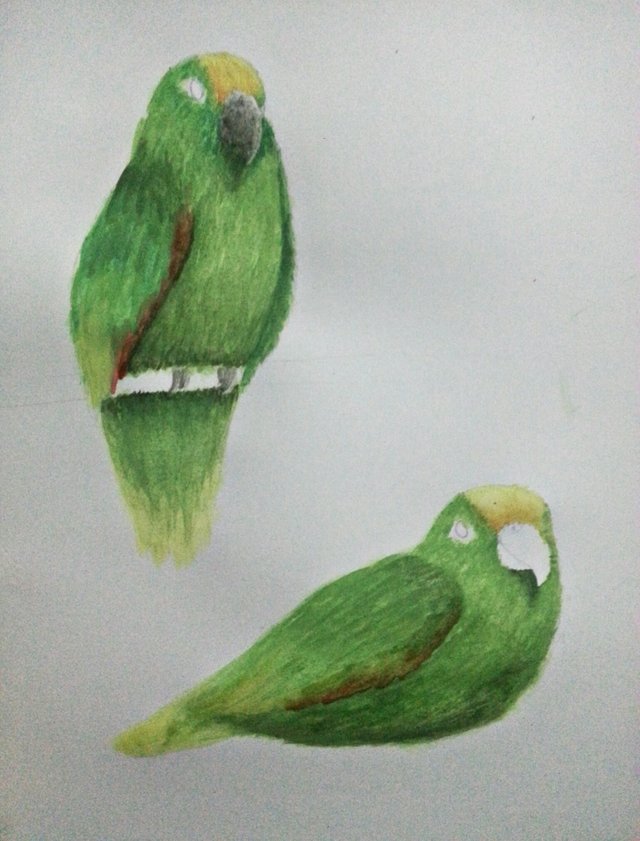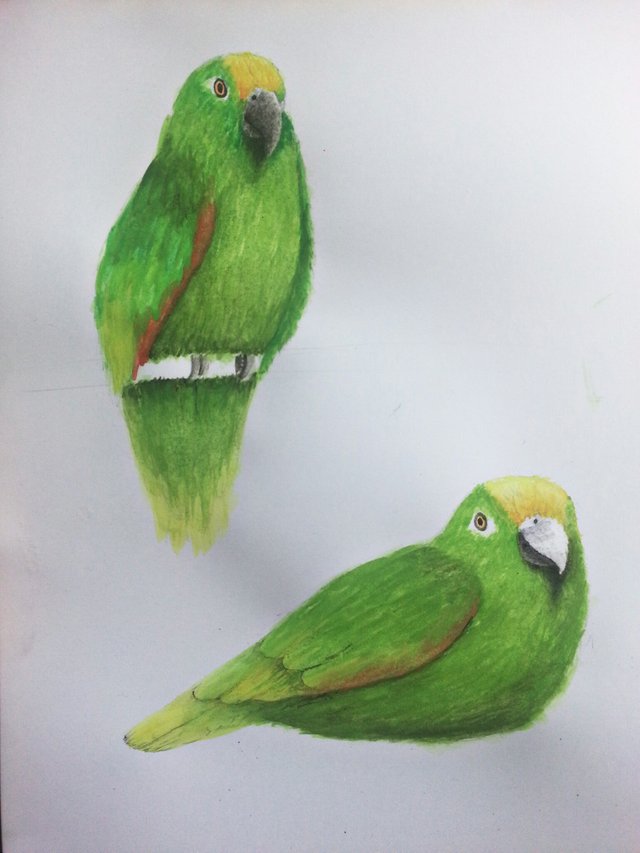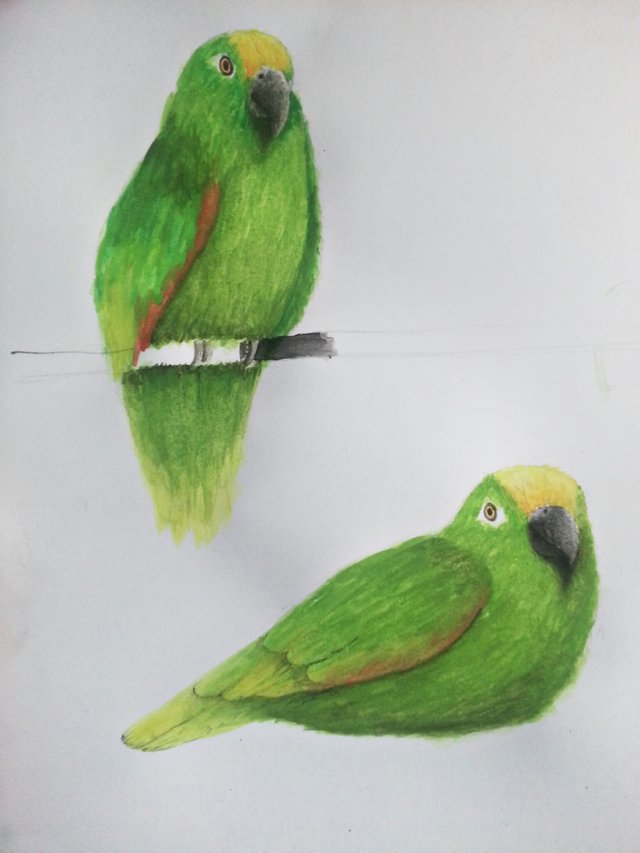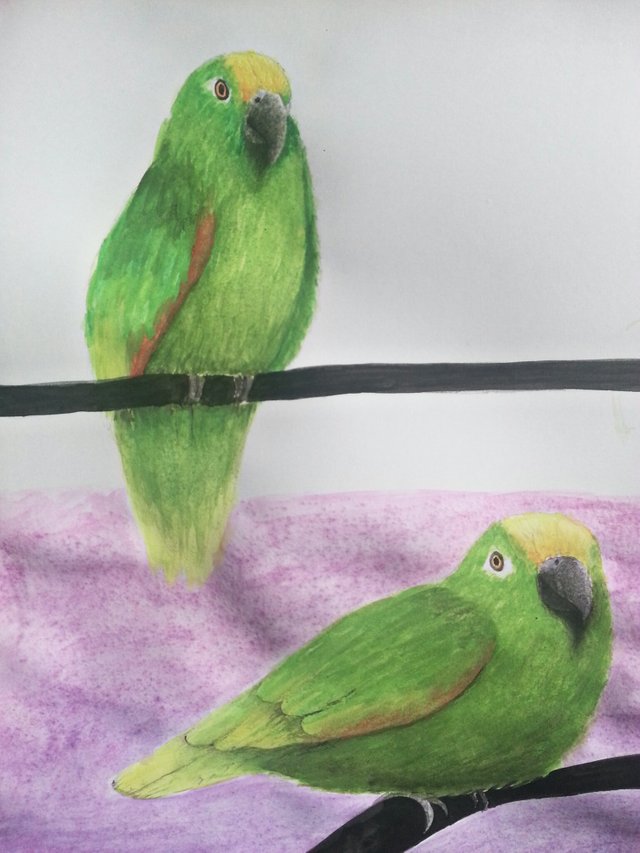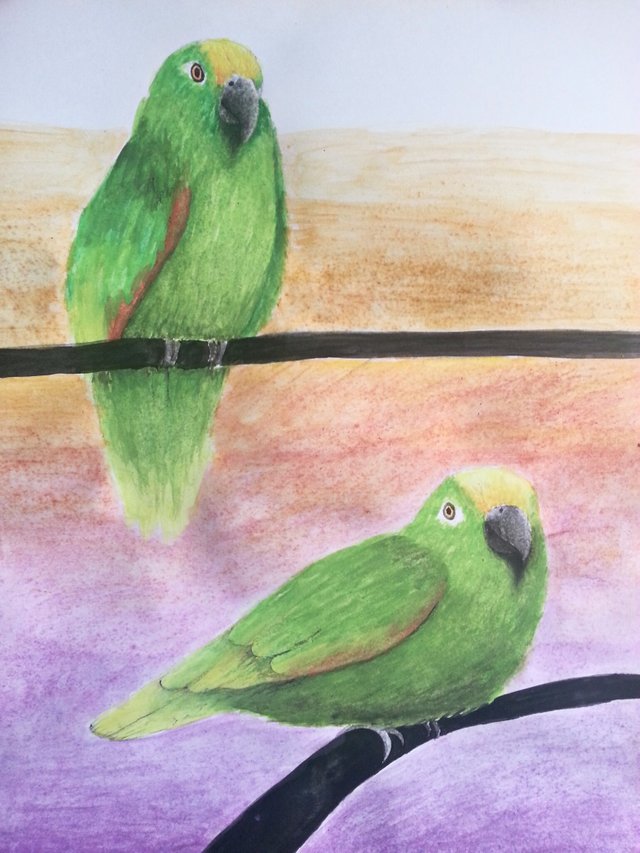 My models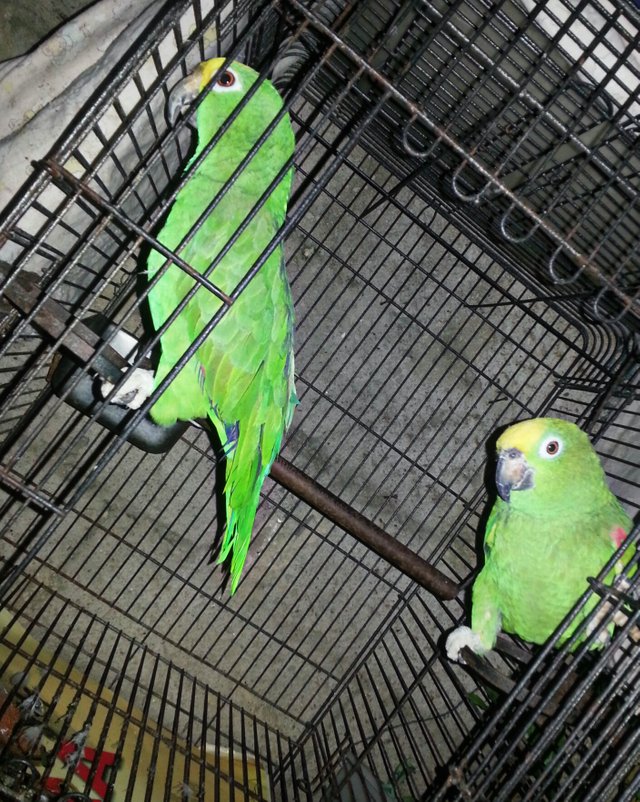 If you liked my drawing, let me know with your valuable vote and your comment. If you have any advice or constructive criticism for me, do it and I will gladly take it into account. I hope to see you soon!