Portara, Naxos - office art by @mariandavp
Before I describe my artwork, I would like to thank each and everyone of you who support my work with their upvotes, comments and resteems and apologize if I haven't managed to respond to all of the comments. I am certainly trying to do so but these days I've been very very busy and also the notifications don't work so I miss many of the replies. In any case THANK YOU!!
Today I am quite excited because I am leaving finally for 4 days on my beloved Naxos Island, my mother's homeland in Greece.
The most recognizable sight of Naxos is Portara (meaning Big Door) which is what's left from an ancient temple right at the port of Naxos. It's quite big actually and for Naxians it is equally important as Acropolis is for Athenians.
Naturally this what it came to mind during today's conference call!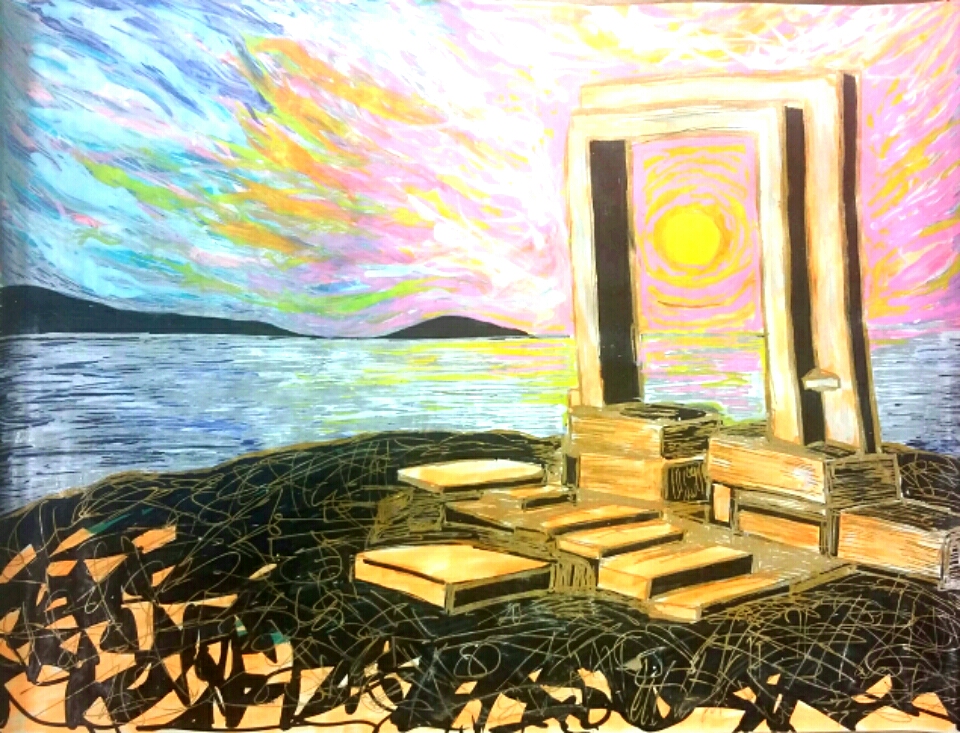 As always I used pens, markers and highlighters. Here are a couple of photos of the process.