Hey you guys and mouses!
I have started with the most legendary and hearwarming Series of all time:
Star Trek - The next generation.
I wonder, where my head has been all my life!
I really didn't know, that star trek was actually a teaching, loving and interesting series about philosphy about human beings, life in general and solving problems in a war situation or how to handle a fight with a different nation /species!
You can learn a lot by watching star trek, and definetly get a laugh out of it. It makes me a better person!
Here I want to show you my favorite character from the series: Data!
An andoid wich is capable of all data of humanity and calculating things for you. But his biggest wish is to be a little more human, because he cannot understand the use of a laugh, or love, or sadness.
I made his portrait in photoshop, and i did this after watching 6 episodes of season 1. So maybe not the best portrait of comander Data, but I can say I'm happy i managed to draw him! Could not do that with any game of thrones character!
t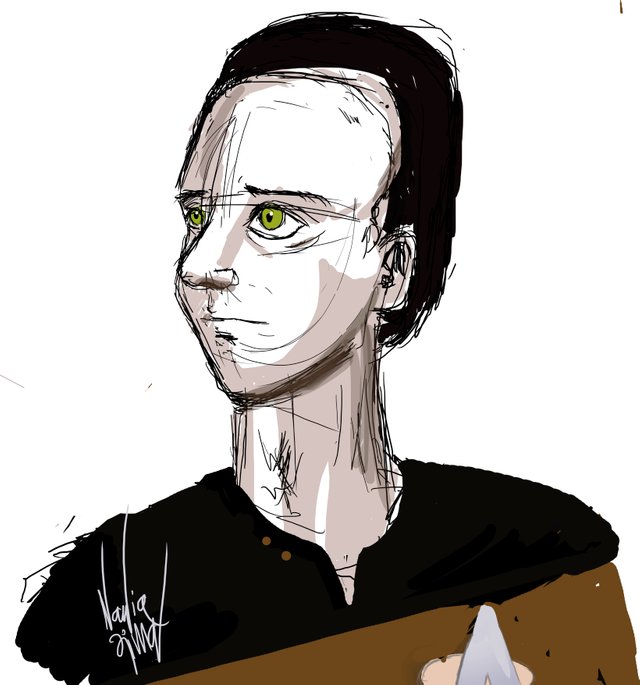 I hope you like it!