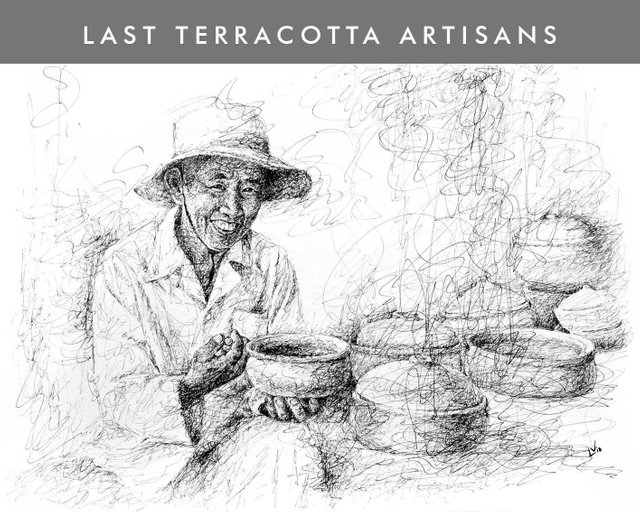 Last time I joined a project to interview and film a documentary of all the oldest terracotta artisans in Thanh Ha village. This is a 500 year old pottery village at Hoi An city, Quang Nam province, Vietnam. There were a many generations of pottery-makers from this place and it has given birth to numerous artisans. The pottery makers from this area lived and died with clay, fire, water and smoke. Nowadays the young generation make terracotta in an industrial way so the old men and women in the village are the last terracotta artisans left.
"Five hundred years, Thanh Ha Pottery
Burning-flame during day and night under the mossy house-roofs
The grass curved in the village streets
Pot- jar, bottle-vase, a pink white and blue pottery color"
(unknown)
I also drew all 9 last artisans for Thanh Ha Terracotta Park and Museum. I didn't want to draw just their face like photos, I wanted to show more of their life, their work. So I came to meet each person, talk to them to understand deeper, and catch the moments at their home and working places.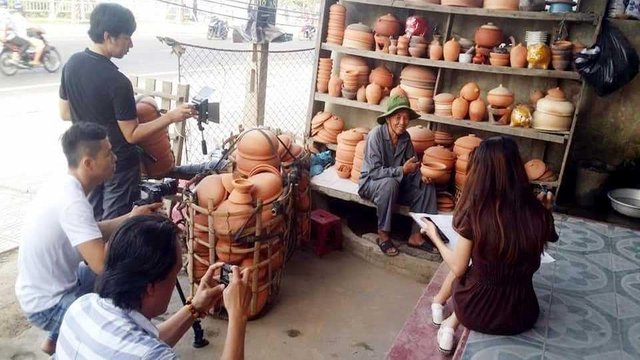 Mr.Biec is one of the last artisans in Thanh Ha village. I love his kind, gentle and upright smile that make everyone feel warm and trustful to be with him.
First I draw him in general sharp, catch all the details on his face and body. Before bringing all the products to market, he has to strike on each product to check the quality through the sounds they make. They put their heart and mind to all the steps of making and checking products.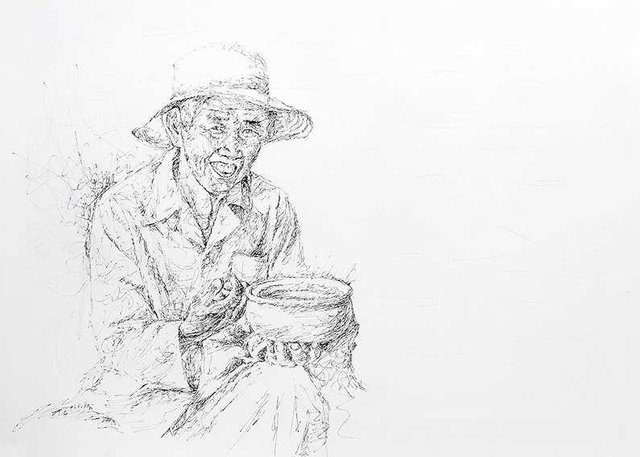 Then I added more to the background, showing him with some pots at his house.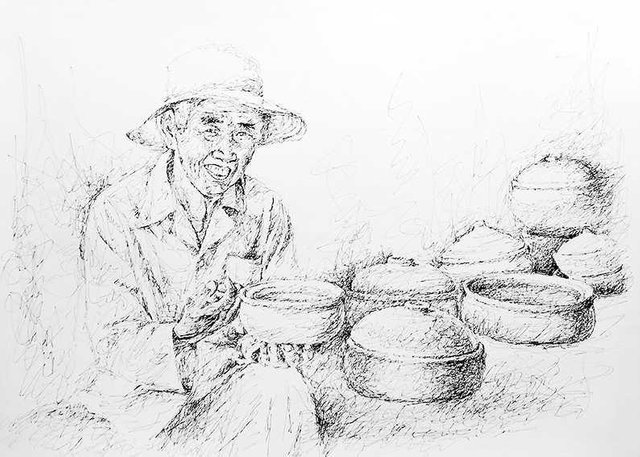 Then I add more depth and refine all the details. Some detail I focus on, some are just impressions to add context. And here is the final scribble portrait of Mr.Biec.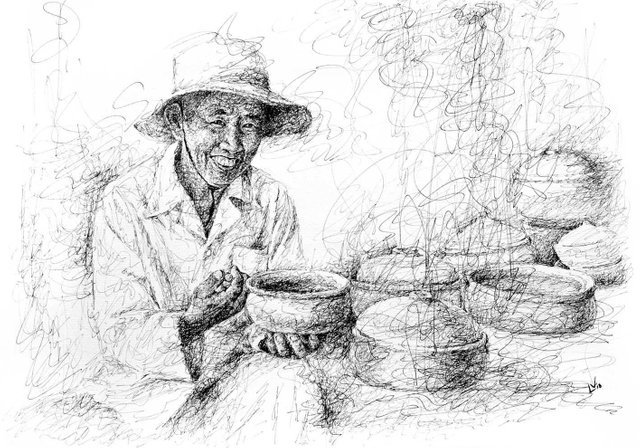 Thank you all for taking time to read this post, I hope you enjoyed it. It gives me great joy to be able to share my experiences with you all. If you enjoyed reading this, please share it with others by resteeming this post.
❤
@livvu