Inktober 2019 Day 22!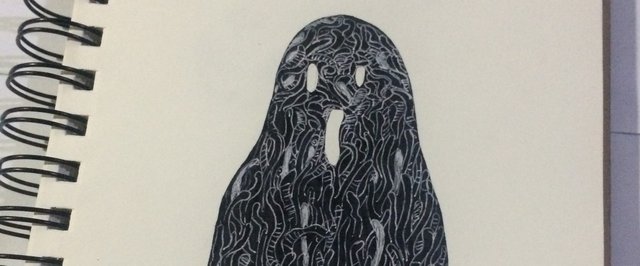 Hi there!
Heyo there guys! Today im gonna share my day 22 entry for steem inktober, but unfortunately I wasn't able to catch up on this day and the result's already up huehue
Anyways, let's start!
---
(drumrolls )
The Prompt is:
An apparition of a dead person which is believed to appear or become manifest to the living, typically as a nebulous image.
...
---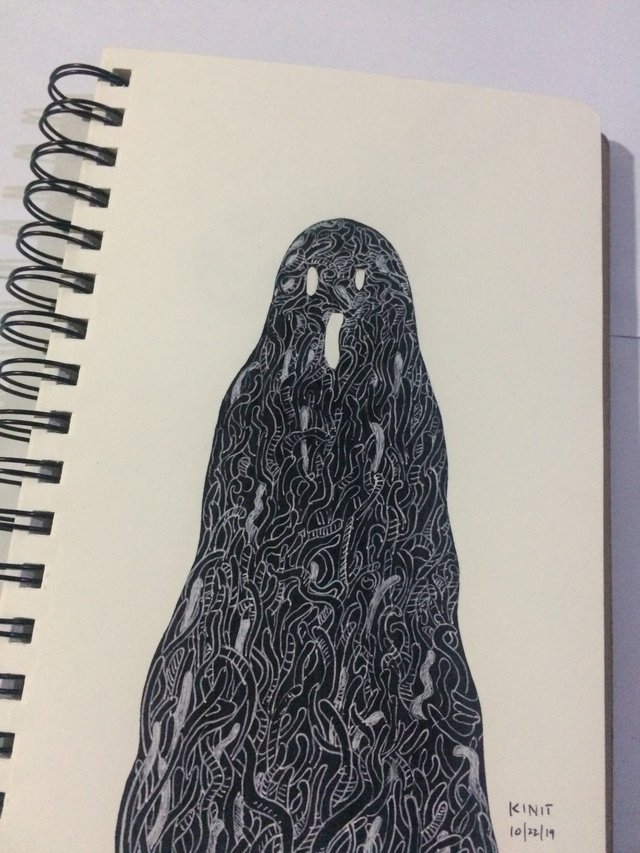 ---
Do you believe in ghosts?
It's one of the greatest mysteries of the world. Though there's a lot of evidence to support the claim that ghosts are real, there's still a part of me that doesn't believe on their existence. Well, I somehow believe in different dimensions or different worlds. Maybe one of them is the ghosts' dimension. I don't know (?) I've got some more problems so i don't have time to think of this lol
Materials used:
Pencil (for sketching)
Unipin techpen 0.5
Marker
White gel pen
---
...
Anyways, here's the process of the drawing.
Process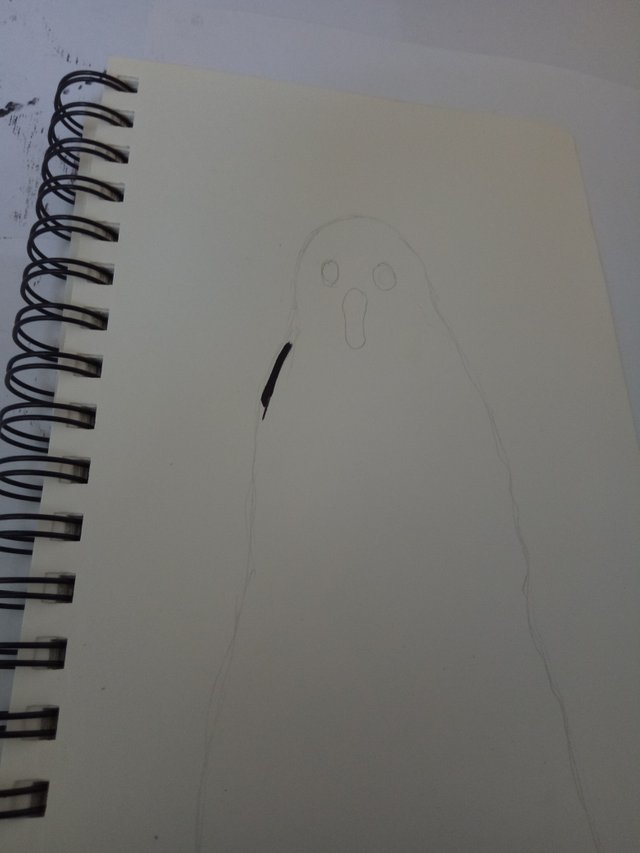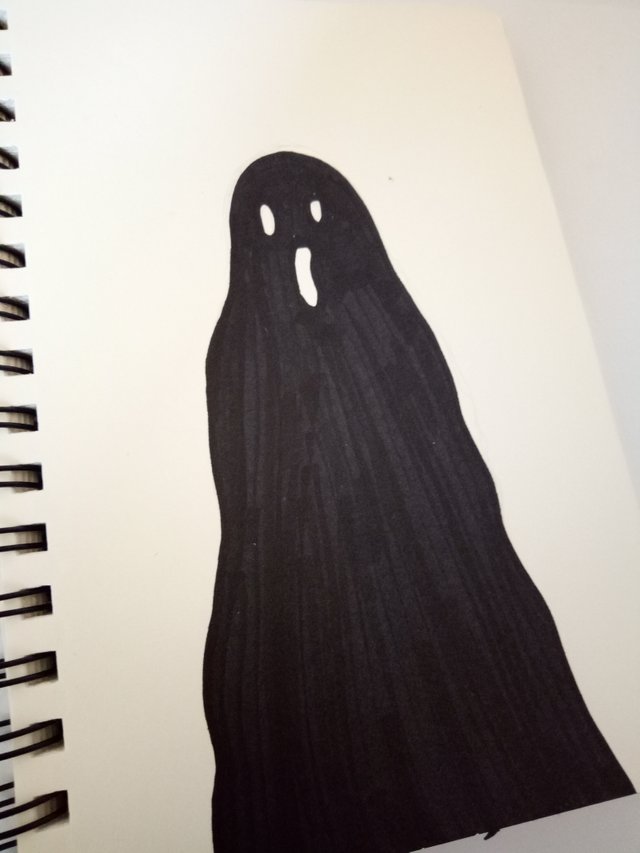 Closer view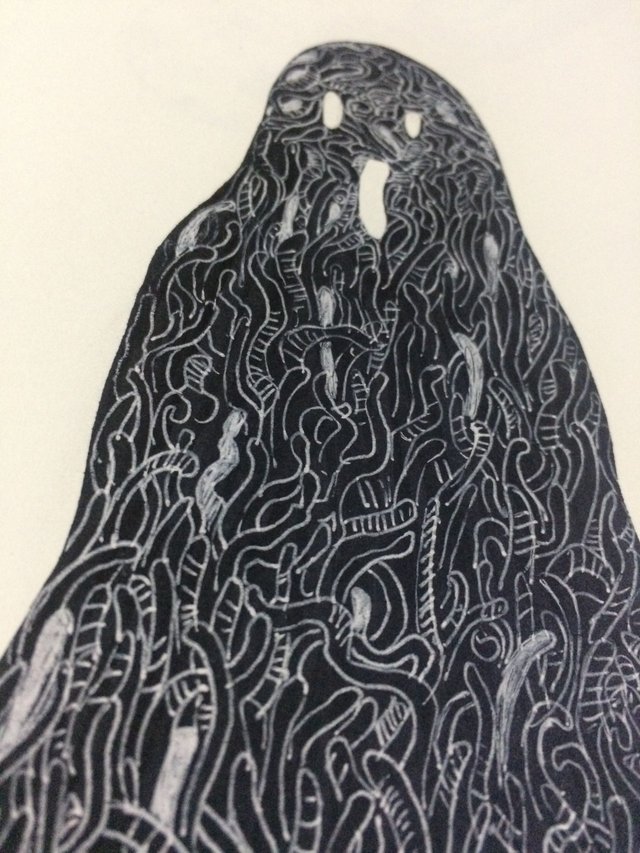 ...
What do you think?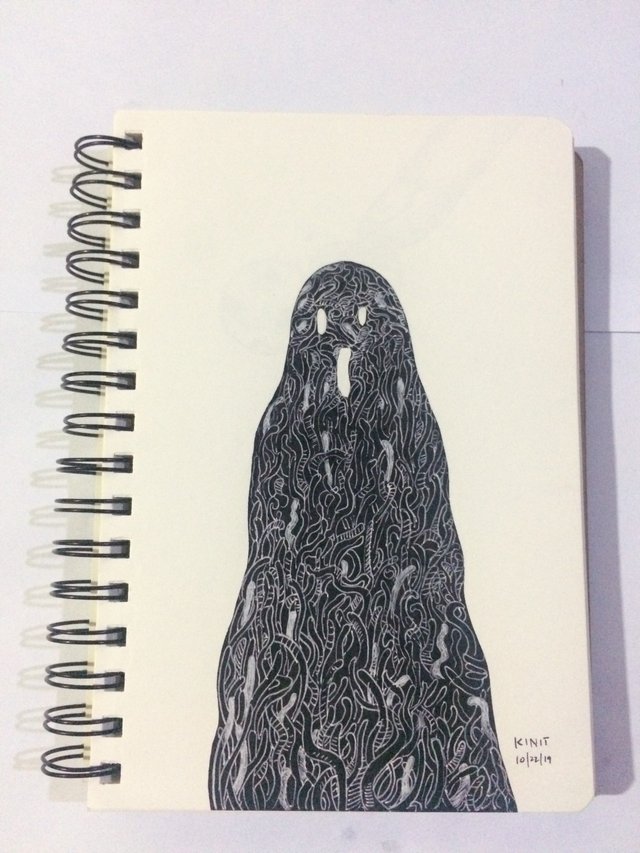 Well,
Thats all for now. Bonjour!
This year's prompt list: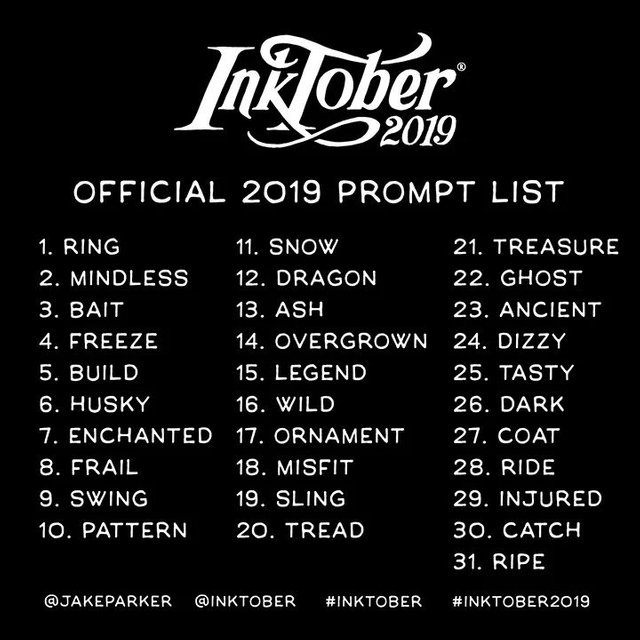 ---
---