Inktober 2019 Day 18!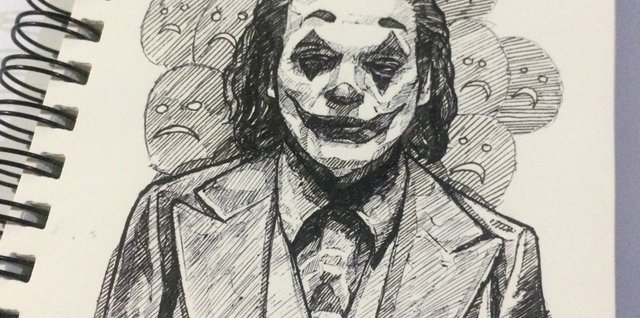 Hey there! How are y'all?
Good day! Im gonna show you guys my entry for day 18 of steem inktober powered by @ocd and @creativecoin. Thank you so much as always!
Alright, let's start!
---
(drumrolls )
The Prompt is:
According to the dictionary, its someone who is not accepted socially by other people because his or her behavior is unusual or strange.
...
---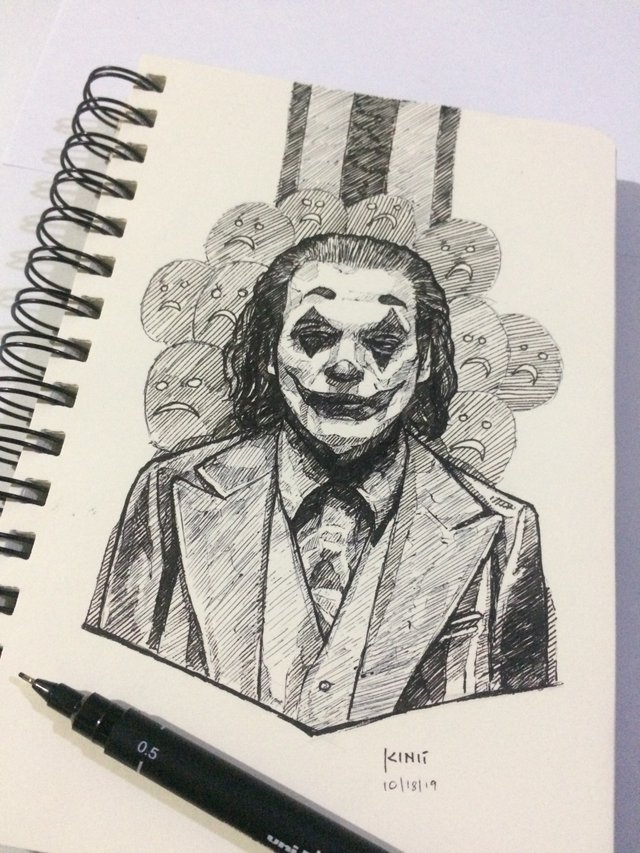 ---
The joker
Reference: The joker 2019 - starring Joaquin Phoenix
"The worst part of having a mental illness is people expect you to behave as if you don't."
One of the famous lines of Joaquin Phoenix as Arthur Fleck in his movie, The Joker. Which is a point of view of a person with mental illness and somehow explains why some people with mental disorders usually feel alone and isolated.
Arthur fleck was forever alone in a crowd and a failed comedian that went through depression. But as he walks the streets of Gotham City. He wears two masks, one he paints for his day job as a clown, and the guise he projects in attempt to feel like he's part of the world around him.
---
...
Anyways, here's the process of the drawing.
Process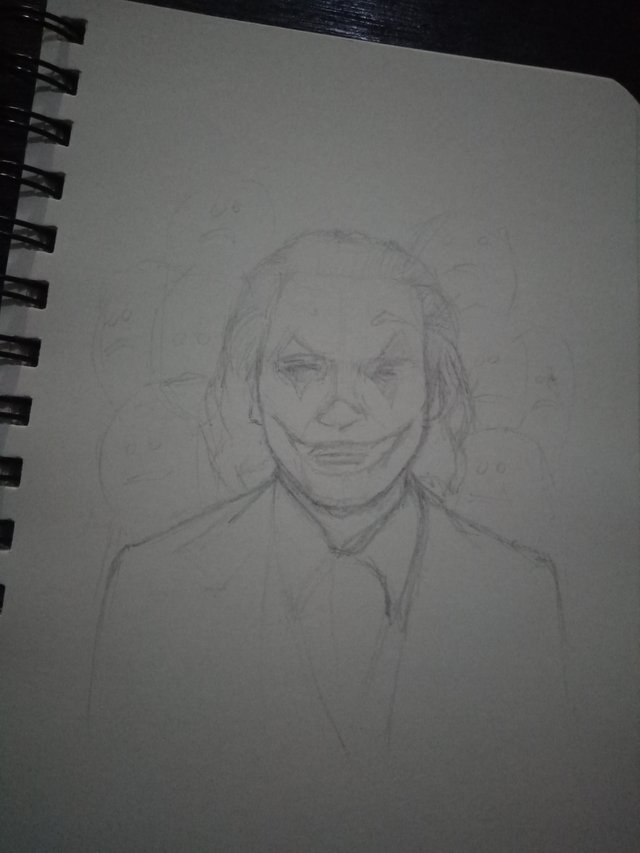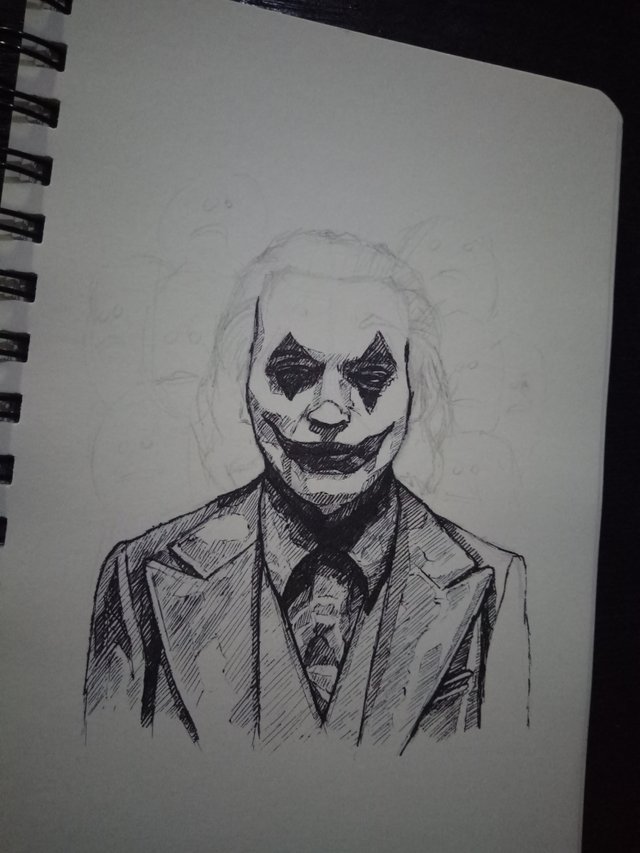 Closer view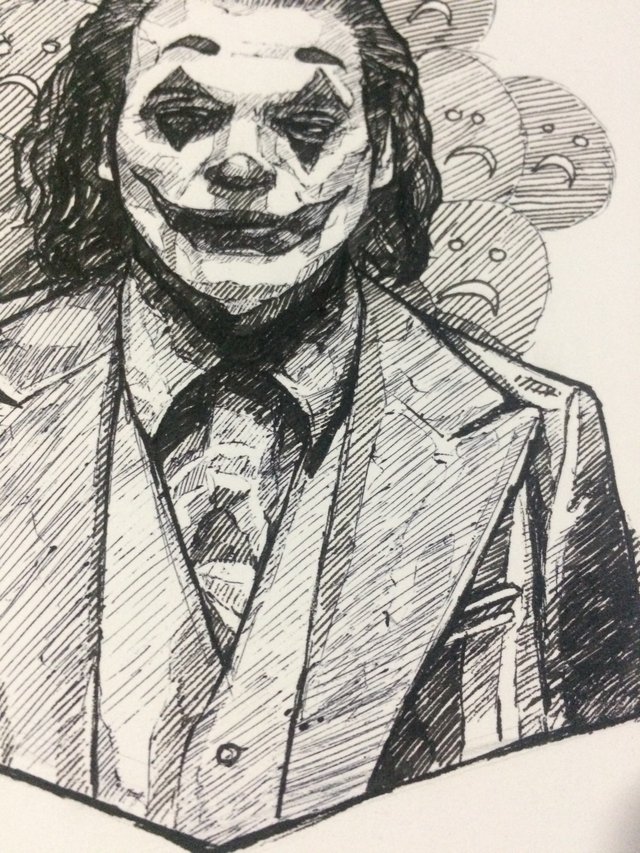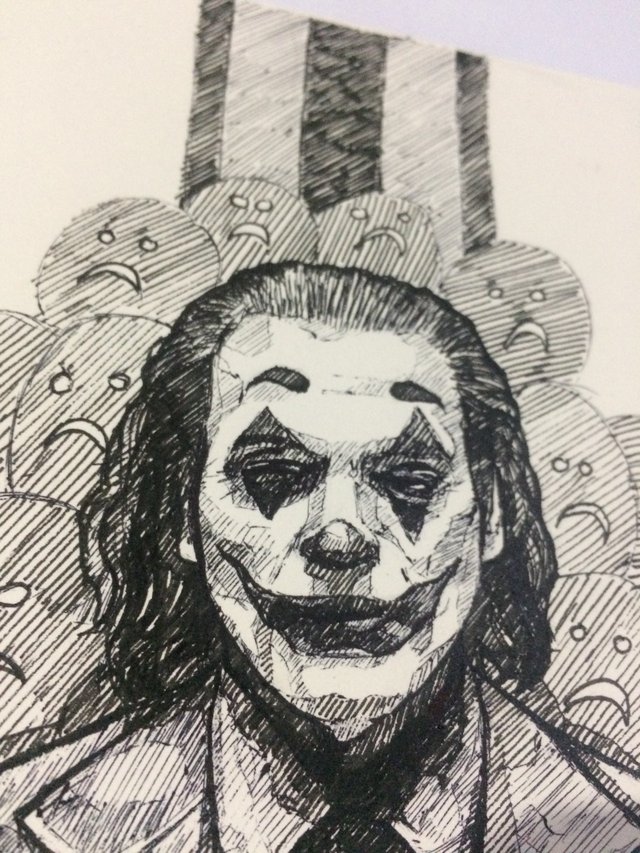 ...
What do you think?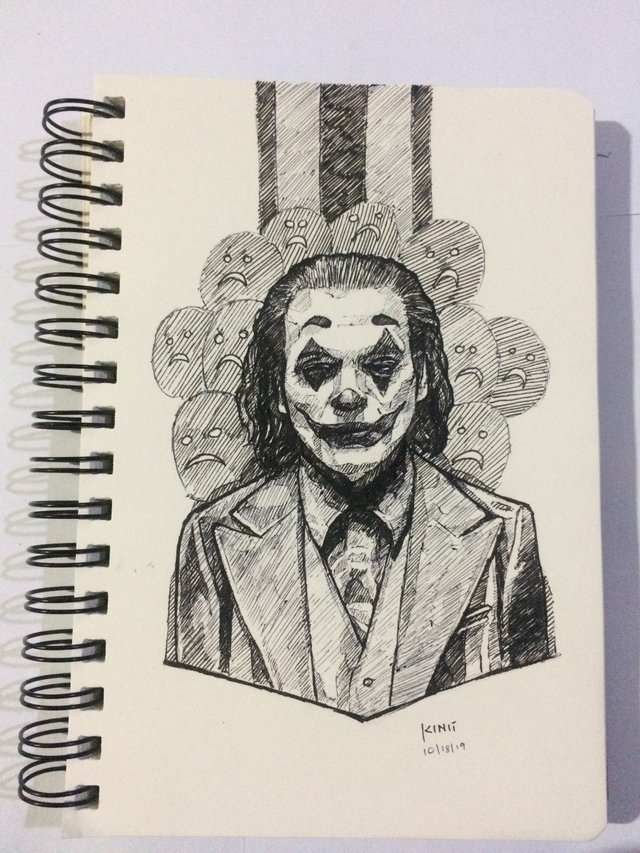 Well,
Thats all for now. Ciao!
This year's prompt list: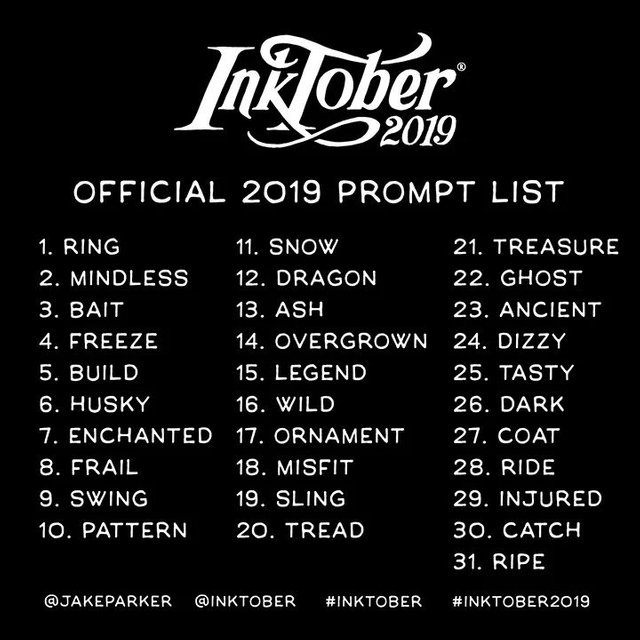 ---
---