Inktober 2019 Day 17!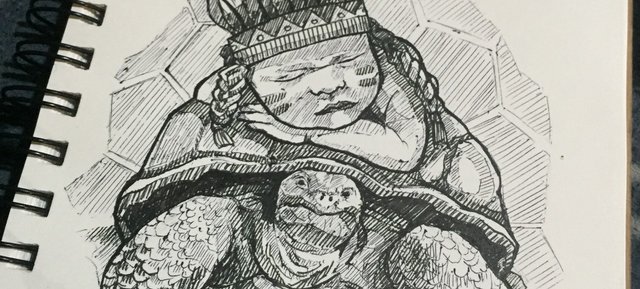 Howdy!
Hi guys! Today i'm gonna share my entry for day 17 even though im 4 days late huehue. I've been playing the catch up game the whole time and it's quite stressful lol.
Anyway, im thankful to @ocd and @creativecoin for this initiative! You guys are awesome!
So let's start!
---
(drumrolls )
The Prompt is:
According to the dictionary, make (something) look more attractive by adding decorative items.
And i came up with this idea.
...
---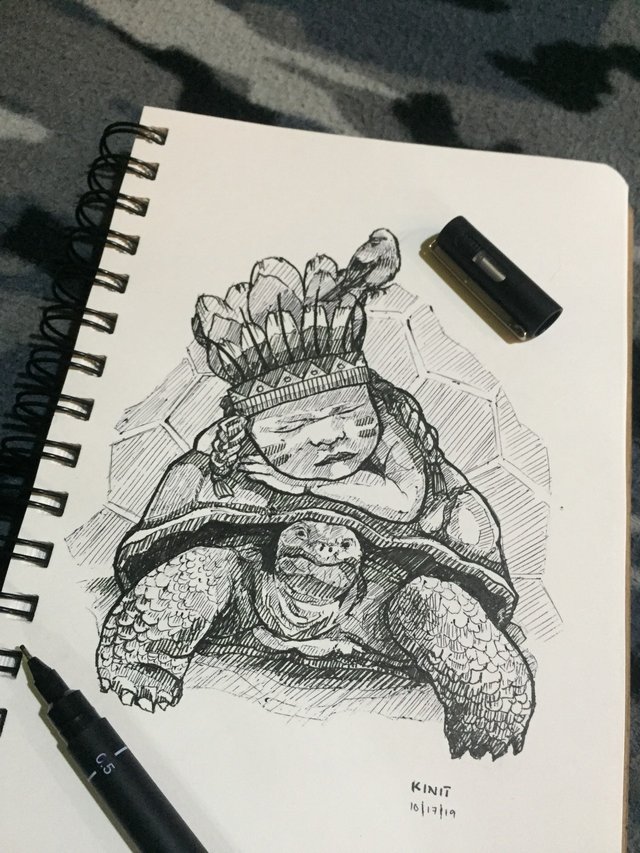 ---
The tortoise and the baby, and the bird
Anything can be an ornament to something
Well, there's actually a somehow "domino effect" on this piece.
The tortoise is naturally beautiful with it's shell but added with a cute baby lying on it, it became more beautiful.
The baby alone is really cute, but added with a tribal headdress and a bird that came to the scene. The baby looked really, really cute!
Then overall, everything became awesome and cute!
Did i make sense? Lol
---
...
Anyways, here's the process of the drawing.
Process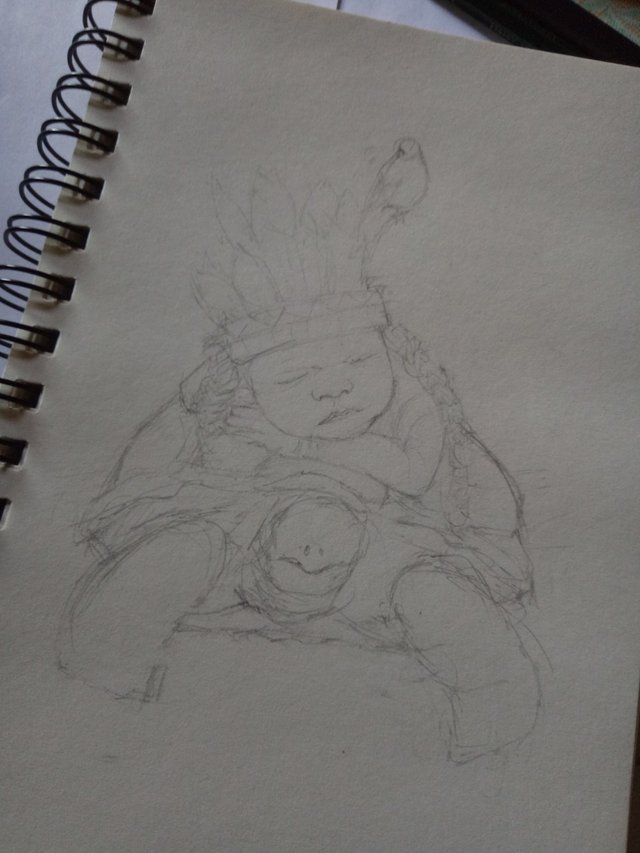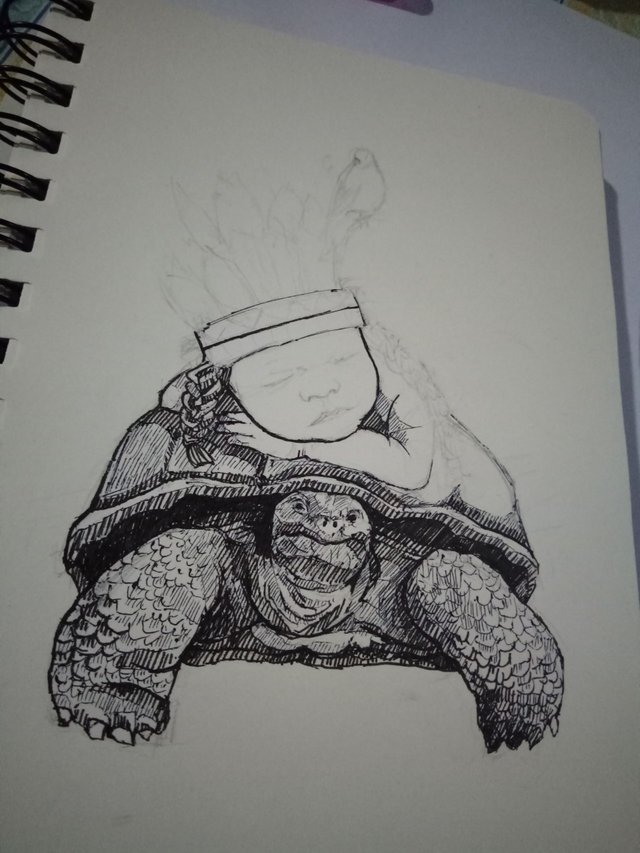 Closer view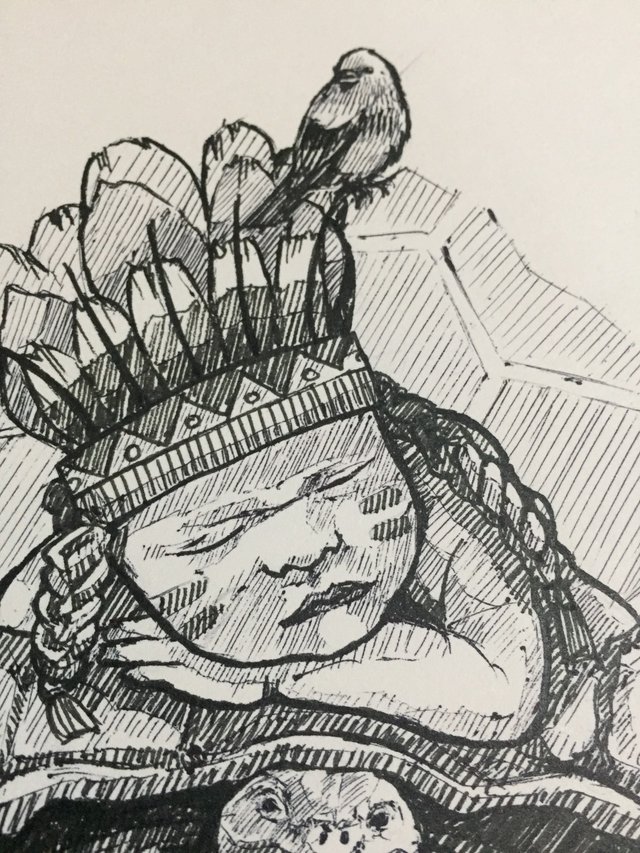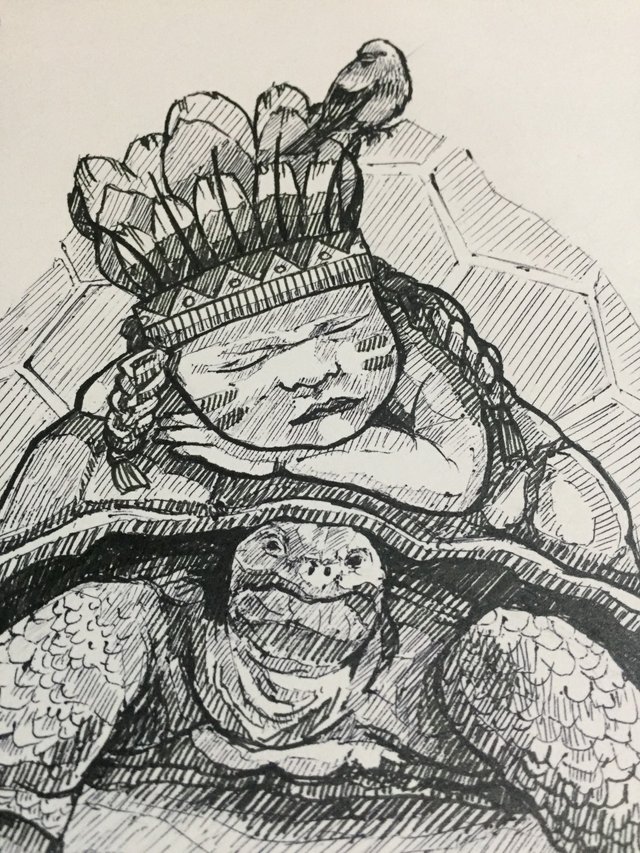 ...
What do you think?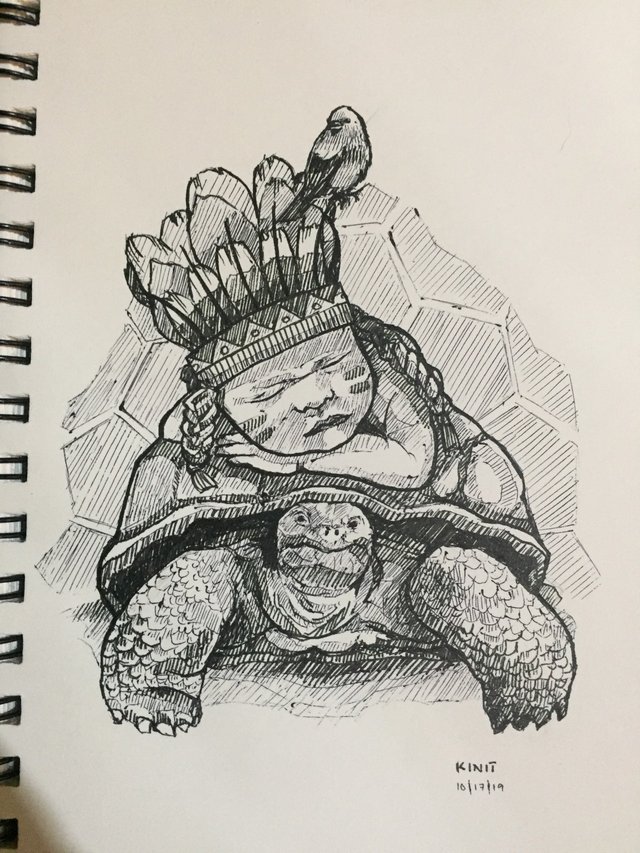 Well,
Thats all for now. Ciao!
This year's prompt list: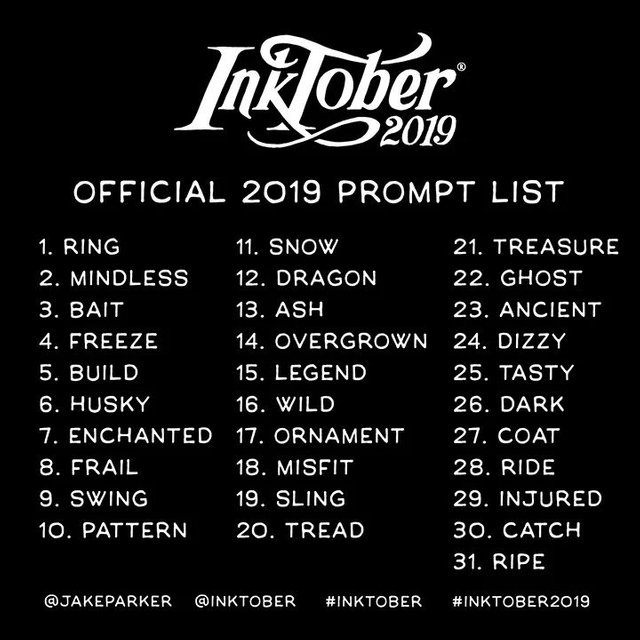 ---
---