Inktober 2019 Day 14!

Hey there! How are y'all?
---
Yes! Im coping up, hopefully lol. Now im gonna share my day 14 entry for inktober! I was hoping that this will be part of those works that will be judged by ocd and creativecoin, at least even if I can't make it to the rankings but who knows, right? Haha
Without further ado, let's start!
---
(drumrolls )
Prompt:
According to the dictionary, it means grown too large or beyond it's natural size.
---
...
And I came up with this.
---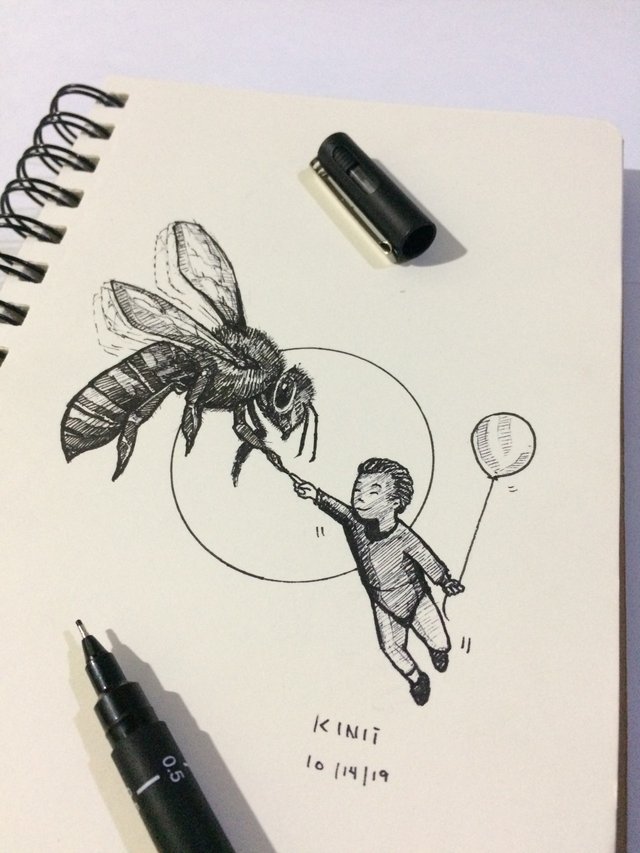 ---
How important bees are?
Well, that's actually a big question! From the word "big". Yes! Bees play a very big and essential role in every aspect of our ecosystem. Bees as pollinators, they support the growth of trees, flowers, plants, etc which serve as food and shelter for different living organisms. They're one of the main contributors in our diversified ecosystem that allow species to co-exist.
But in this modern generation, population of bees are declining really fast even some species are now endangered, causing the supply of food crops to go down since according to studies, it is estimated that one third of the food that we consume each day relies on pollination mainly by bees. Hence, the population of bees is directly proportional to the reproduction of plants. If time will come that bees will disappear, the ecosystem will go down and so as the other life forms on Earth.
"Overgrown"
So my point is. We need to regain or reboost the population of bees back to normal or more so there will be no problem, balance in the ecosystem will be kept and there will be a bright future for our children.
Let's think ahead!
---
...
And here's the process by the way,
Process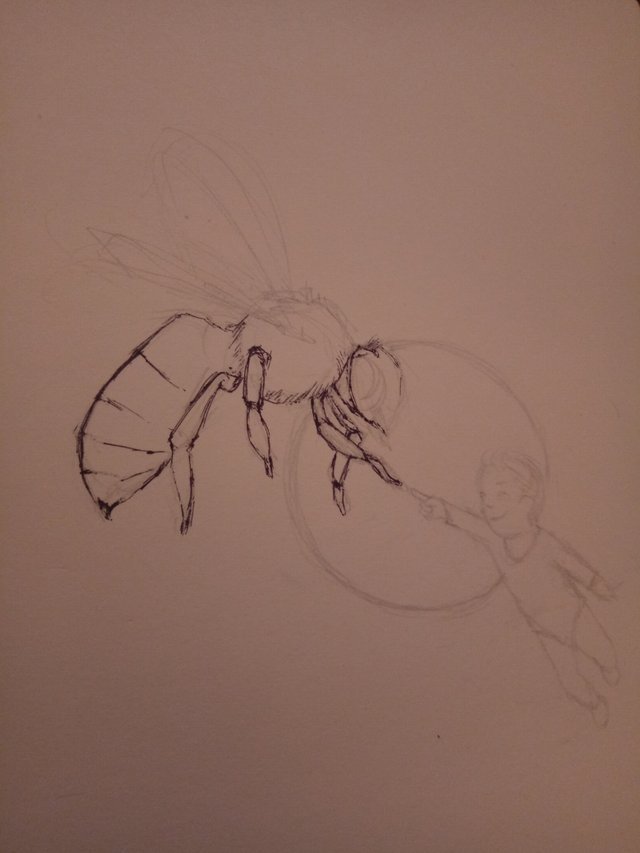 Closer view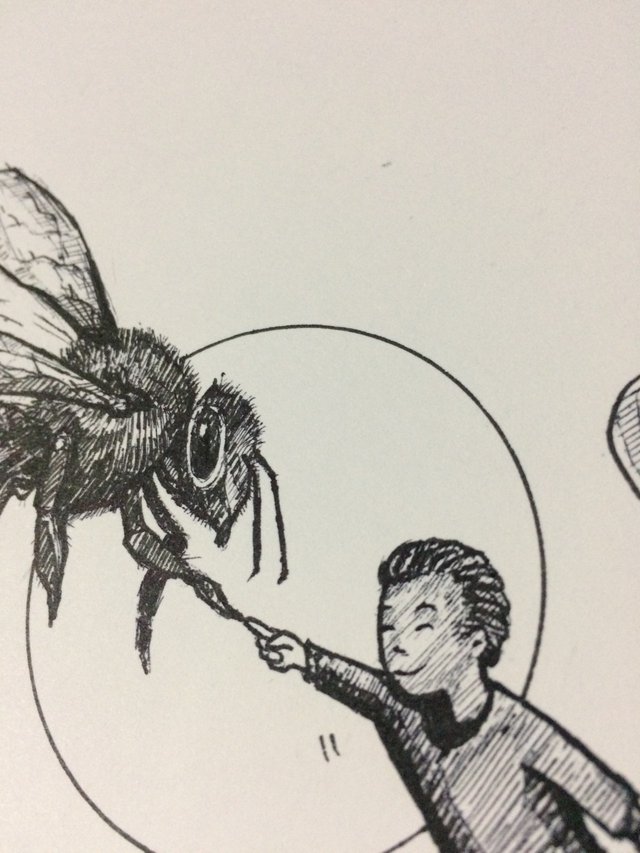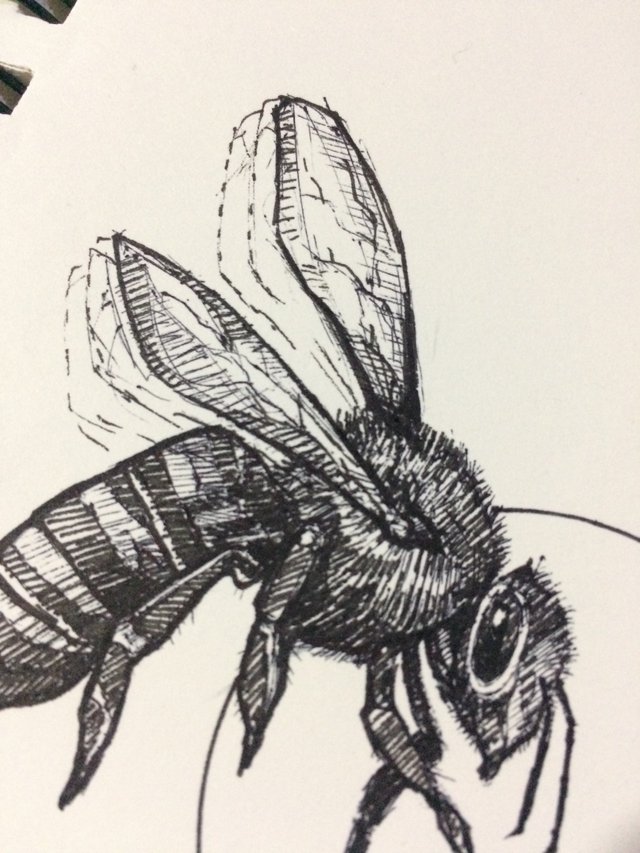 ...
What do you think?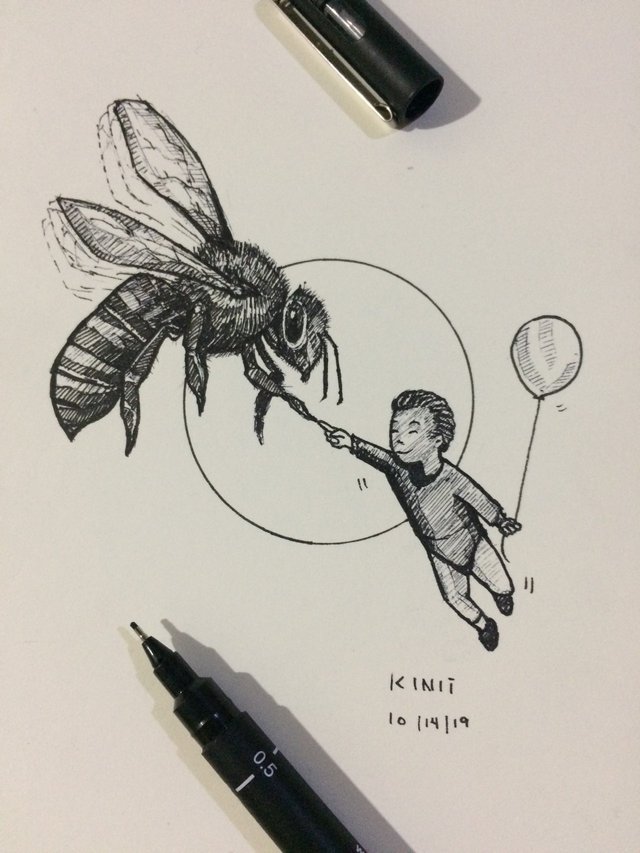 Well,
Thats all for now. Ciao!
This year's prompt list: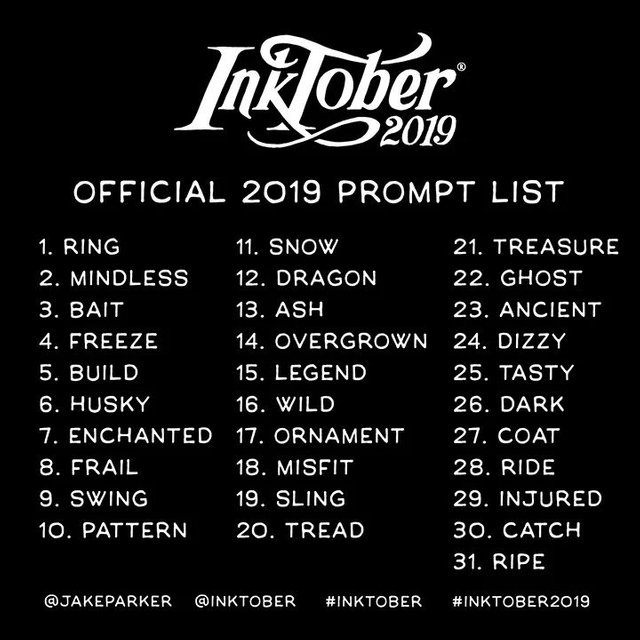 ---
---