Post apocalyptic serie: The wheat field.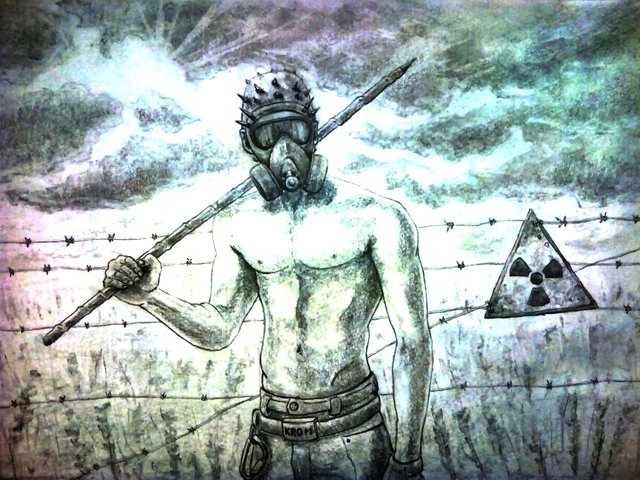 There is a variety of wheat in this field, it must be transgenic because it seems to grow very healthy under such adverse conditions. Lurking around we can see a person looking forward to someone trying to steal his precious grain.
Spanish Translation
Ahí hay una variedad de trigo en ese campo, debe de ser transgénico porque parece crecer muy sano en condiciones tan adversas. Merodeando por los alrededores podemos ver a una persona con muchas ganas de que alguien intente robar su preciado grano.


---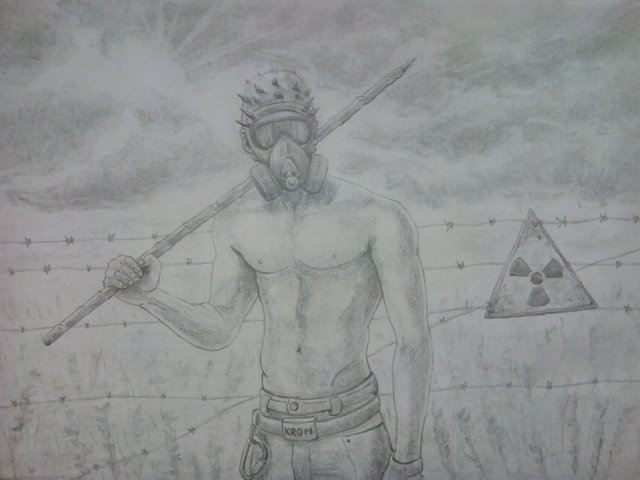 This is the original drawing made with pencil.
Spanish Translation
Este es el dibujo original hecho con lápiz.
---

Whats up people i hope you all are well. Im a big fan of science fiction and post apocalyptic genre, movies like Mad Max and games like Fallout inspired me a lot so today i wanna share some art.
Spanish Translation
Hola gente espero que todos estéis bien. Soy un gran fan de los generos ciencia ficción y post apocalíptico, películas como Mad Max y juegos como Fallout me inspiran mucho así que hoy quiero compartir un poco de arte.


---