[SpeedPaint #3] "I struggled in this drawing" | KorinKrafting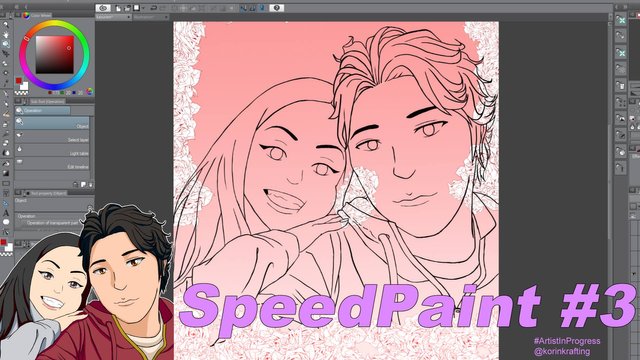 Let me tell you!
This piece was an achievement, in a sense, because I drew more than one person but this was a pain the ass to draw! As I mentioned at the beginning of the video, I was just sketching, trying to warm up and ended up making something "worth drawing", per say. But boy, oh boy, this took a lifetime! I was aiming to post 3 speedpaint videos last month (this video would have been the third) if this wasn't such a difficult piece to draw. Well, it was my fault for drawing so impulsively and not planing everything to the end but this was something, I wanted to draw so bad.
Click here to watch the video. (Will bring you to Youtube)
The inspiration for this piece was the photo of me and husband's first valentine's day ever. We've been together for 8 years, long distance relationship for 5 and 3 years together and this was our first Valentine's day celebration. It wasn't something fancy. We just ate a pork cutlet bowl and roam around the city but it was a special memory for me. During our long distance days, I used to not bother with Valentine's day but now, it's quite a celebration regardless of how simple we celebrate it.
That is the reason why I wanted to finish this. I struggled and was contemplating on finishing this or just deleting the whole document. I struggled but I came through. I struggled with the eyes, too!!!! It was so hard to paint eyes. The one in the video was the result of the numerous tutorials I have read and practiced so it won't look so "cartoonish". I bet you would feel that this piece turned out to be kinda rushed 'cause yes, to be honest, it was. Somewhere in the middle of making this, I just wanted to finish it and make it through posting it on September (to which I failed). I might redo this, I might not but hey, I'm still gonna make more.
So, let me know which part you think was rushed or kinda looks off. Critics are always welcome (but please keep them constructive, eh?)
Also, IT'S INKTOBER!!! If you will do Inktober this year, please tag me (or on twitter and instagram @korinkrafting)! I wanna see what everyone does.
PS: I'm posting the Youtube version of the video because as some of you might know, Dlive migrated to another network and I'm still contemplating of I will continue using Dlive or not. For now, here's a YT video for y'all!
If you like the stuff I make, I would appreciate if you resteem this post and upvote it if you feel generous.
---
---
Thanks for stopping by.
See you on my next post.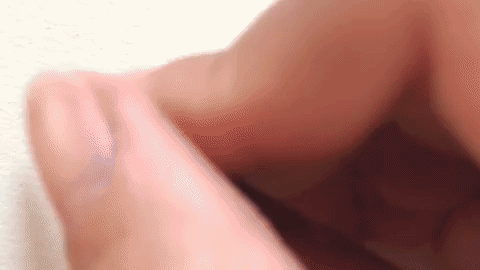 ---
---
Check out this AMAZING pipz
@jacinta.sevilla
@fukumineko
@noellesevilla
@ishanvirtue
@mermaidvampire
@surpassinggoogle

Member of
@steemitachievers
@steemartists


Artistic vessel of @furirin