Hello, Steemit!)
I decided to participate in the contest of @juliakponsford, @vachemorte and @curie. The theme of this contest is "masks." I often make some drawings for contests, but this time I decided to try something else.


I had a plastic mask, printed on a 3d printer. It is white and covers only half of the face. Once I wanted to use it for a vocal performance with the song of the Phantom of the Opera, but the mask did not come in handy. I decided to put a few colors on it, make it brighter.


This is the result.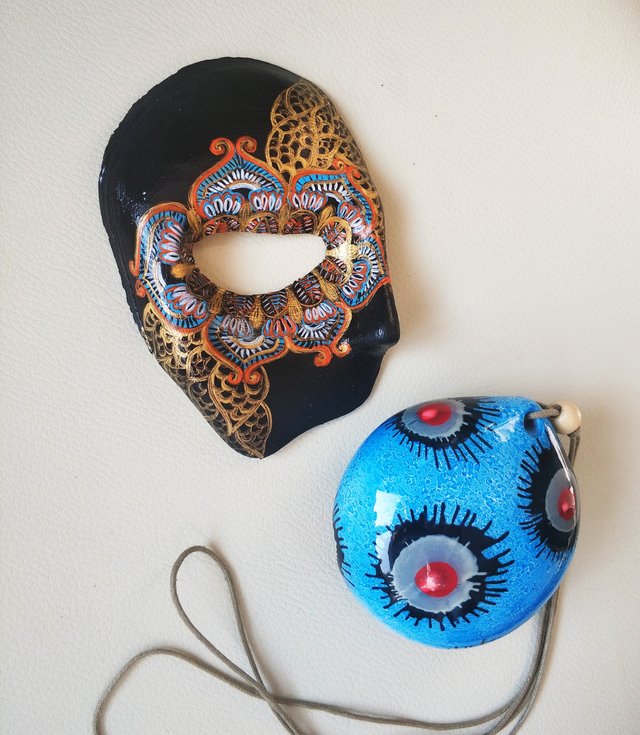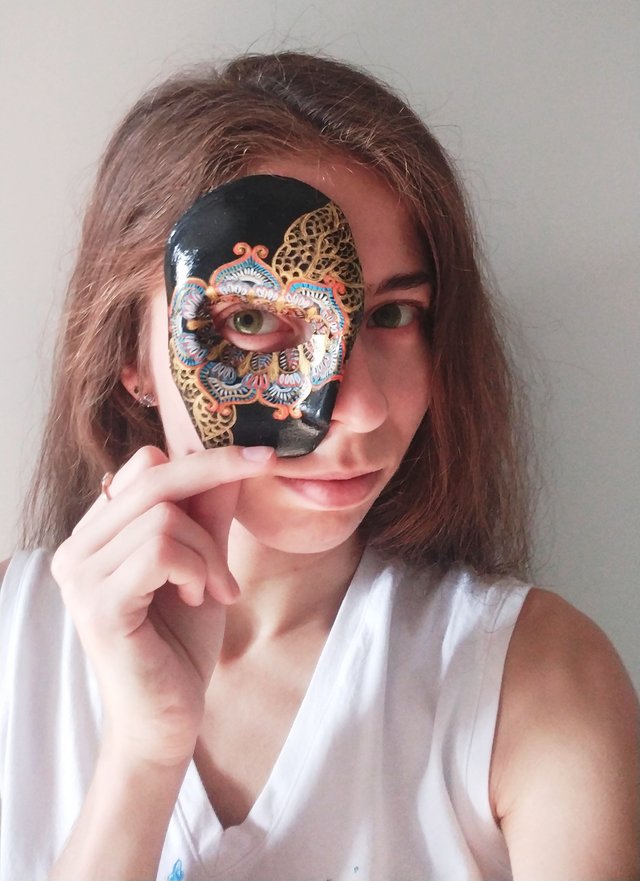 Here, actually, my plastic workpiece.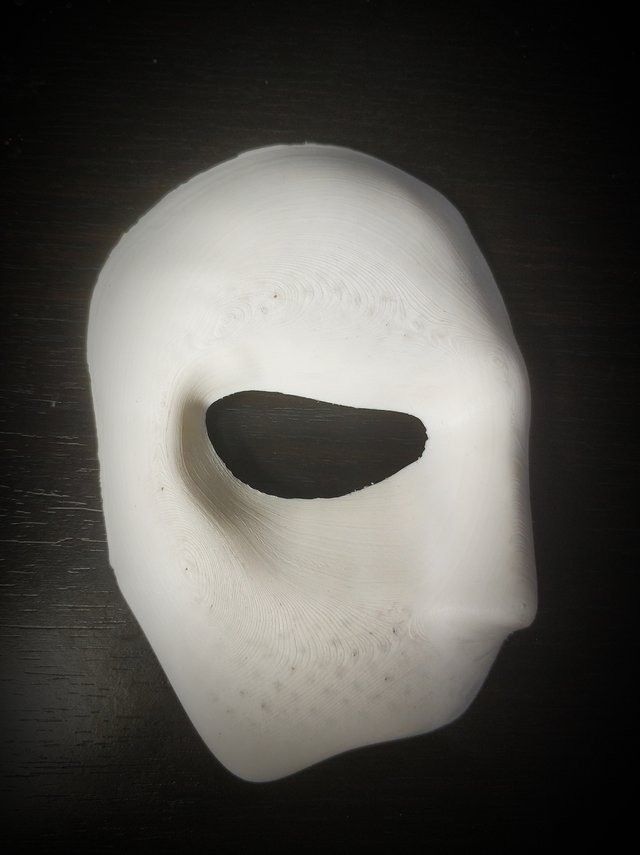 As you can see in the photo, there are a lot of irregularities on the workpiece, so at first I covered it with acrylic primer in 4 layers. Then in 3 layers painted over the mask with black acrylic paint.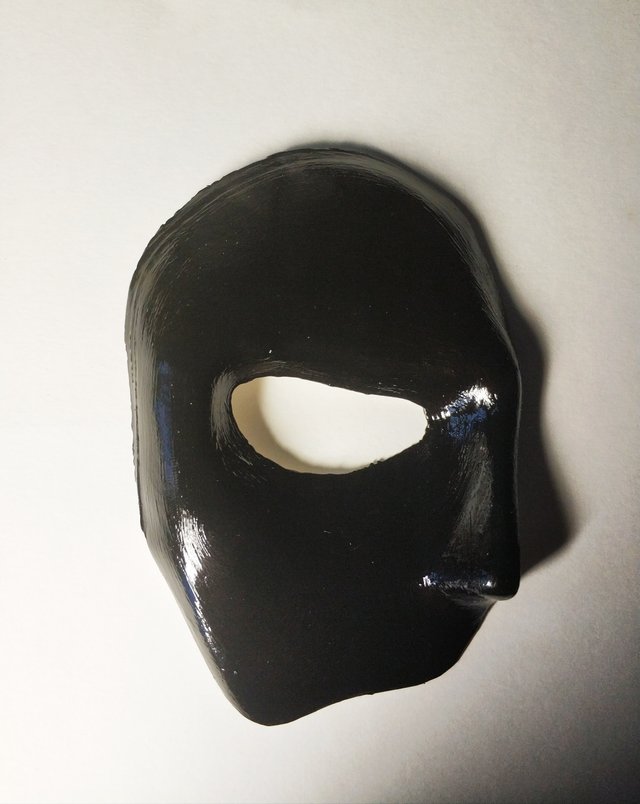 I've been looking for beautiful patterns on the Internet for a long time, but I did not find anything good for myself. I had to compose. For the design, I used gold, blue, white and orange acrylic colors. First I drew a central pattern on the mask. Acrylic paints dry very quickly, which I especially liked, since the time for work was limited.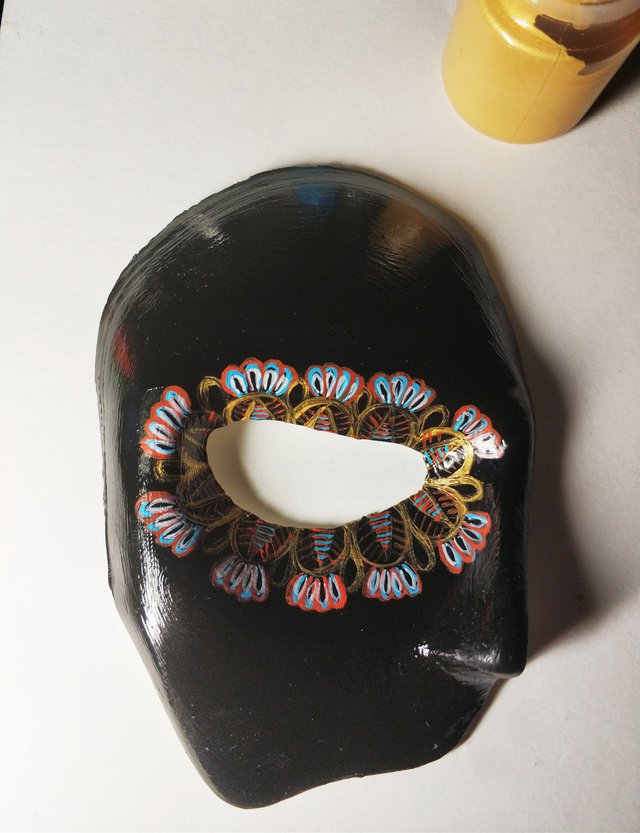 Completed the central pattern of even larger drawings. My pattern looks like somethig between the Mandala and the Old Russian patterns, but I liked the color contrast of the colors on a black background.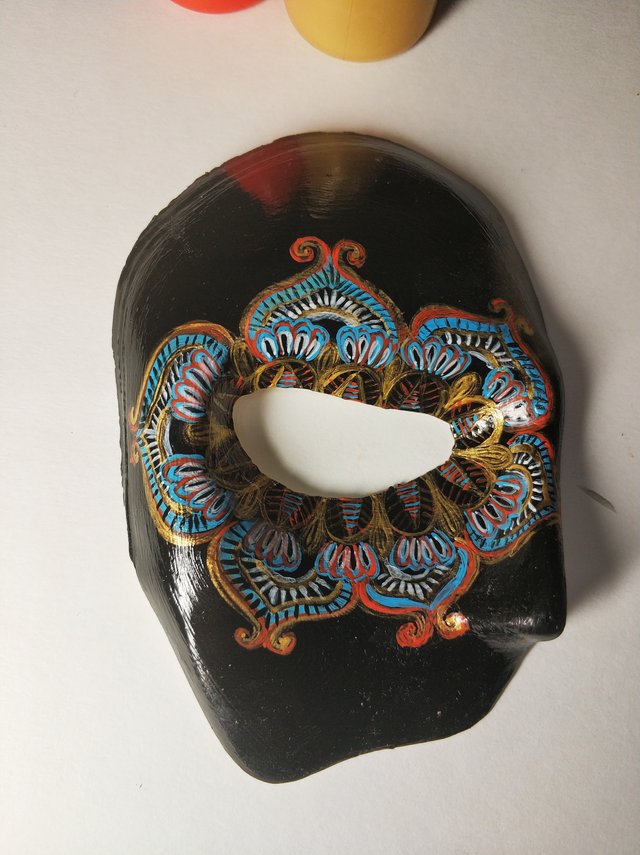 Then on each side I added a pattern with simple gold patterns. I did not want to cover the whole mask with patterns.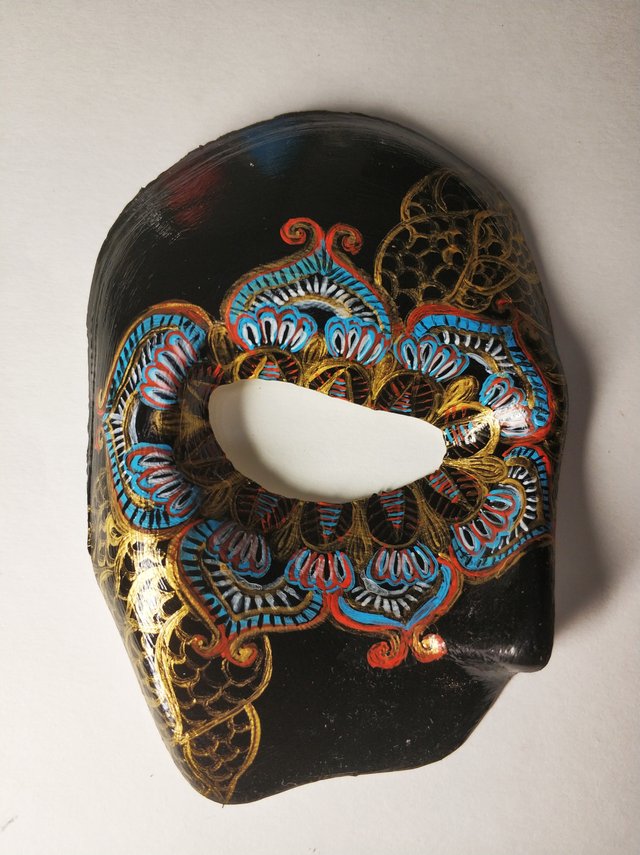 When the colors dried, I drew the patterns again for the brightness of the color.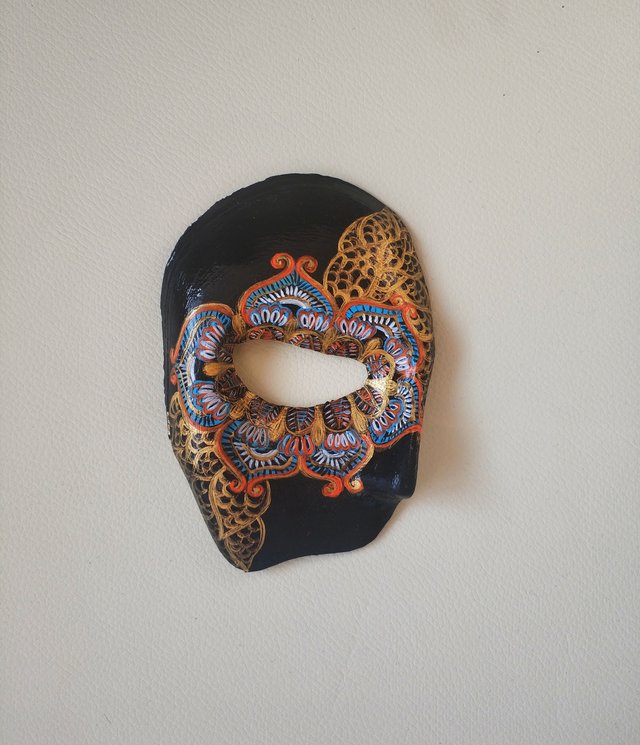 Photographed in daylight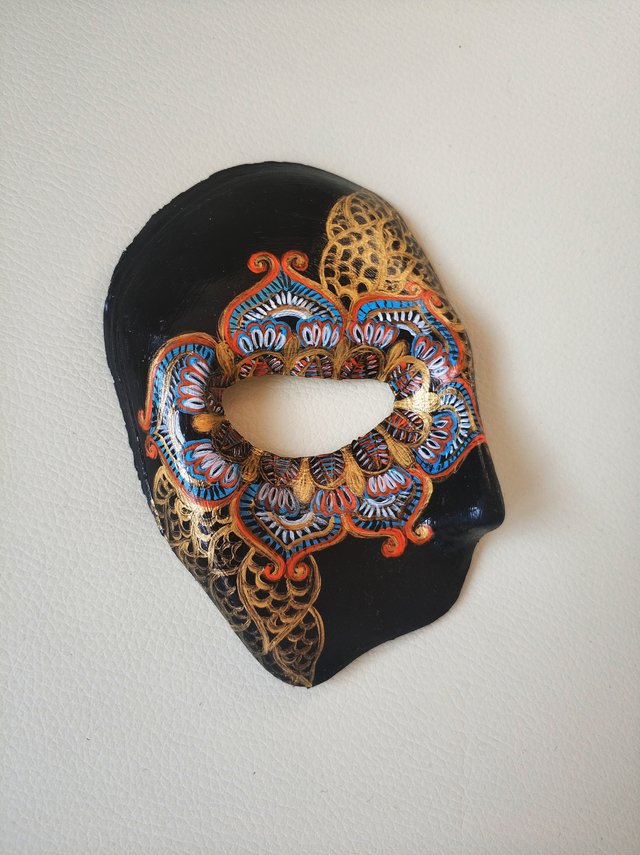 I decided not to make a hole in the mask for the rubber bands, since I plan to use it for the interior rather than for the masquerade.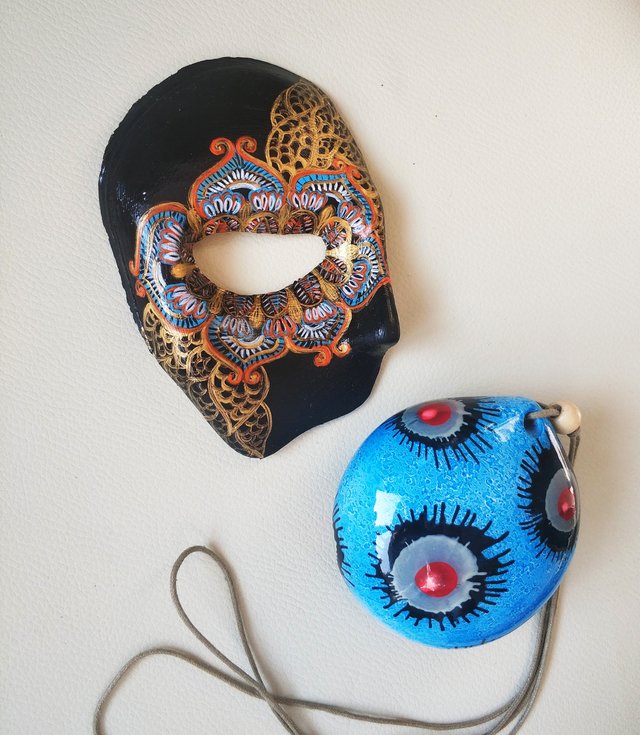 Thank you for your attention! If you like my post – please, subscribe).
I apologize if you find mistakes in my text. Unfortunately, my English is not perfect.