I said I'd start practicing figure drawing... but I didn't manage to do any of it this week.
However, I kept practicing drawing heads whenever I could. A little bit of charcoal, ink and gouache.
Here's my progress for the week...
Latest one, 30 minute head drawing in charcoal this morning: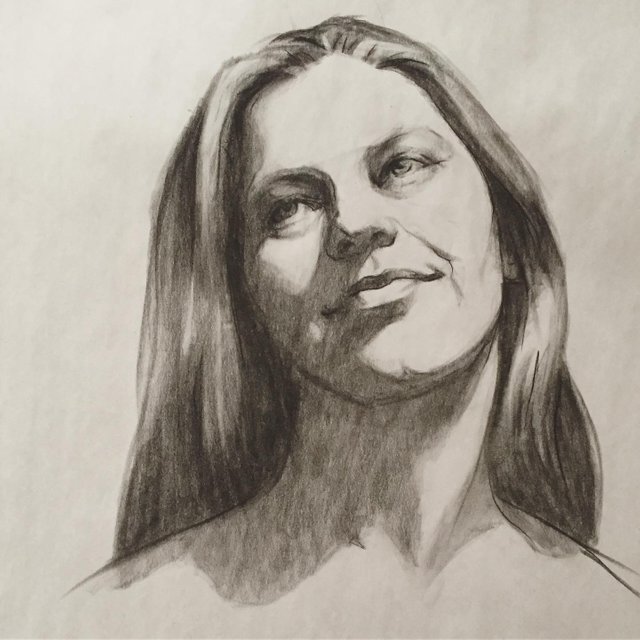 Inking small heads from Friday night: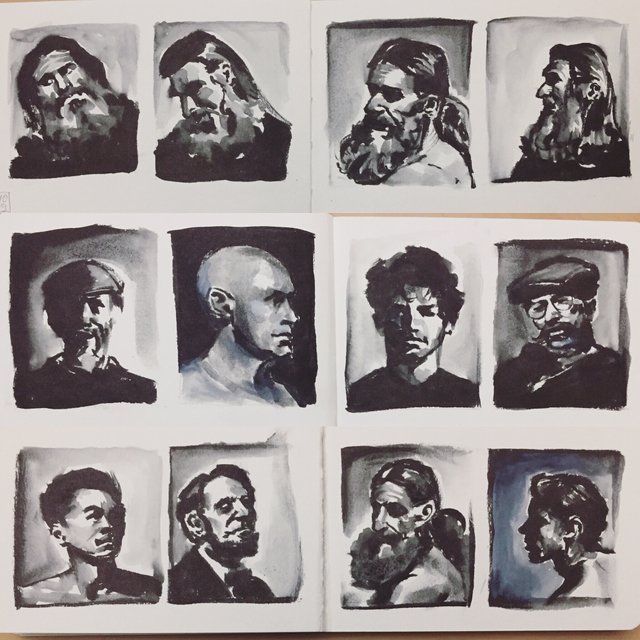 And last but not least...
Small head comps in gouache from Wednesday evening: