Original Painting by @kiddarko
This is a Painting/Sketch I did as a mock up for a chest tattoo. I used Photoshop CC(20017) & a Wacom Cintiq 13HD Tablet, this took about 3 hours.(still learning)
I will post a picture of the tattoo once it is complete.

I adjusted the rotation of the image last minute so the blood streams are slightly off but I will fix that before applying the tattoo.
I recorded the process but the video was corrupted and unusable :( OBS fail, I will find a more reliable way to record my process for future posts.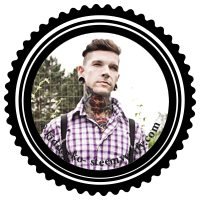 FOLLOW ME
Also Consider Following
@denvermax