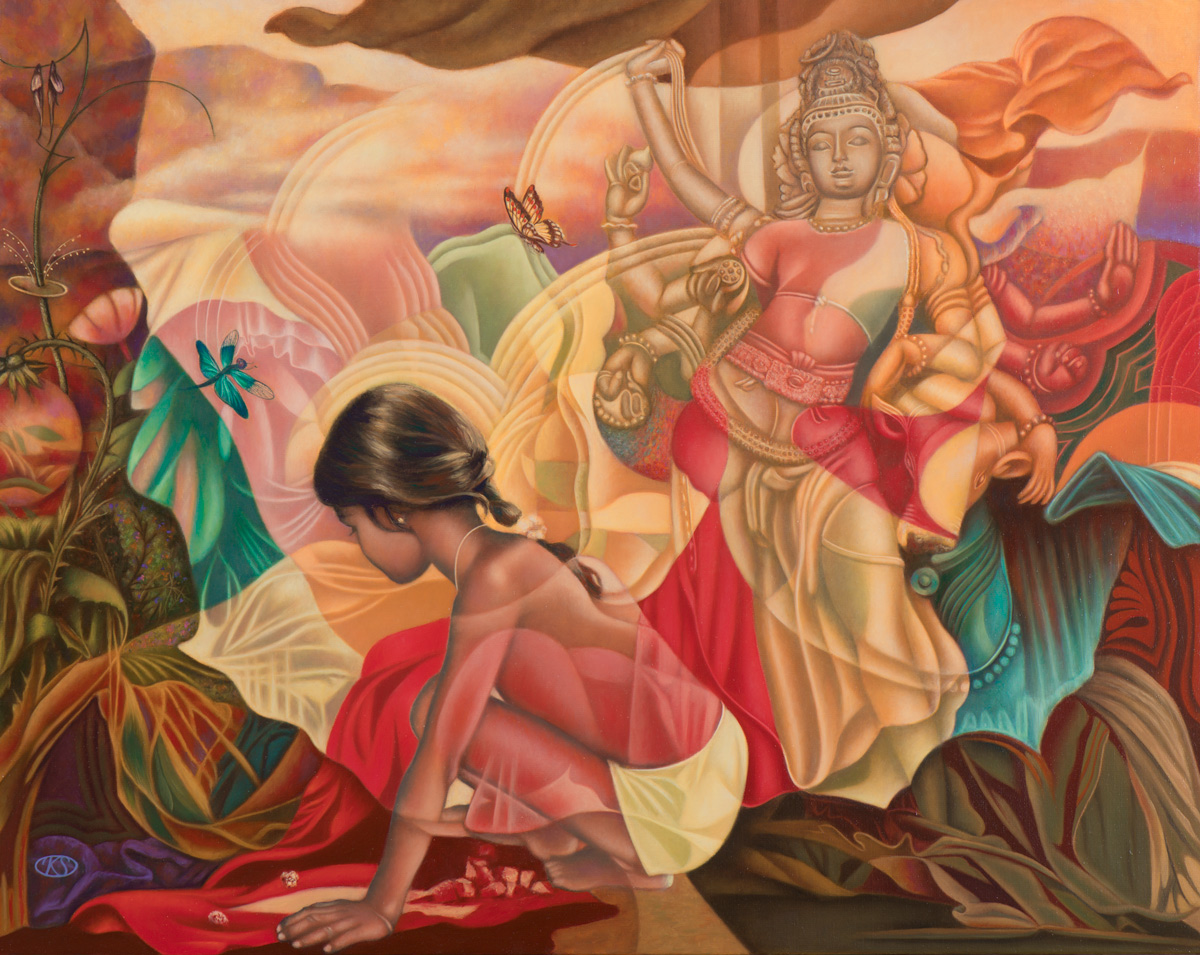 The benevolent presence of Lord Shiva accompanies this little Indian girl as she plays.
Shiva has immense powers. He destroys our suffering, the poison of human life, and removes from us impurities such as ignorance, egoism, delusion, attachment and pride to facilitate our spiritual growth. Shiva is the world teacher. All knowledge flows from him, especially the liberating knowledge, in the form of Ganga (the Ganges River).
As in many of my paintings, the natural world is present in this one. Note the dragonfly, the butterfly, and the strange plant on the left inspired by the painting by Bosch of St. John the Baptist.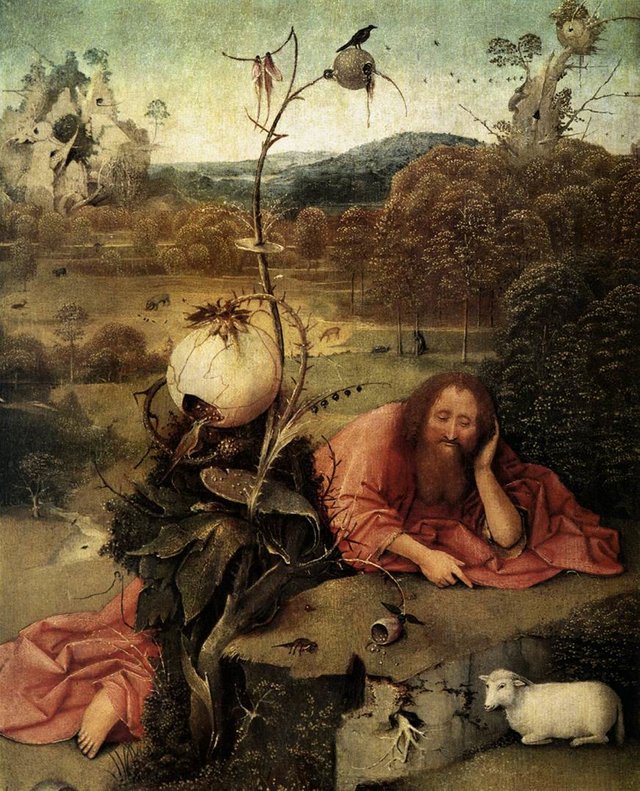 And here is the sculpture (in the Durga temple, Aihole, Karnataka, India) that was the inspiration for Shiva: