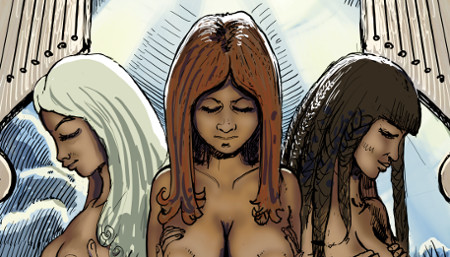 Quite a while ago I made a sketch that was to illustrate a sequence from the Finnish epic poem Kalevala. I made a post here on Steemit explaining the exact reference, the birth of the Iron. Later @celestal made a lot of posts introducing the whole poem and he used my drawing as an illustration when he got to chapter 9.
I wasn't really satisfied with the drawing and didn't continue the work. But as I yesterday posted about Sibelius, because of Finland's 100 year anniversary, I also found the links to my old posts about Finland - and the drawing resurfaced.
And it wasn't really that bad, just something else than I had envisioned. So I have finished it colouring it in the French style that it was made in - My idea was to add it to the anniversary post by @celestal for Finland Nordic brother nation of us Danes, but also to celebrate Celestal's fine work with the Kalevala on Steemit.
Here it is: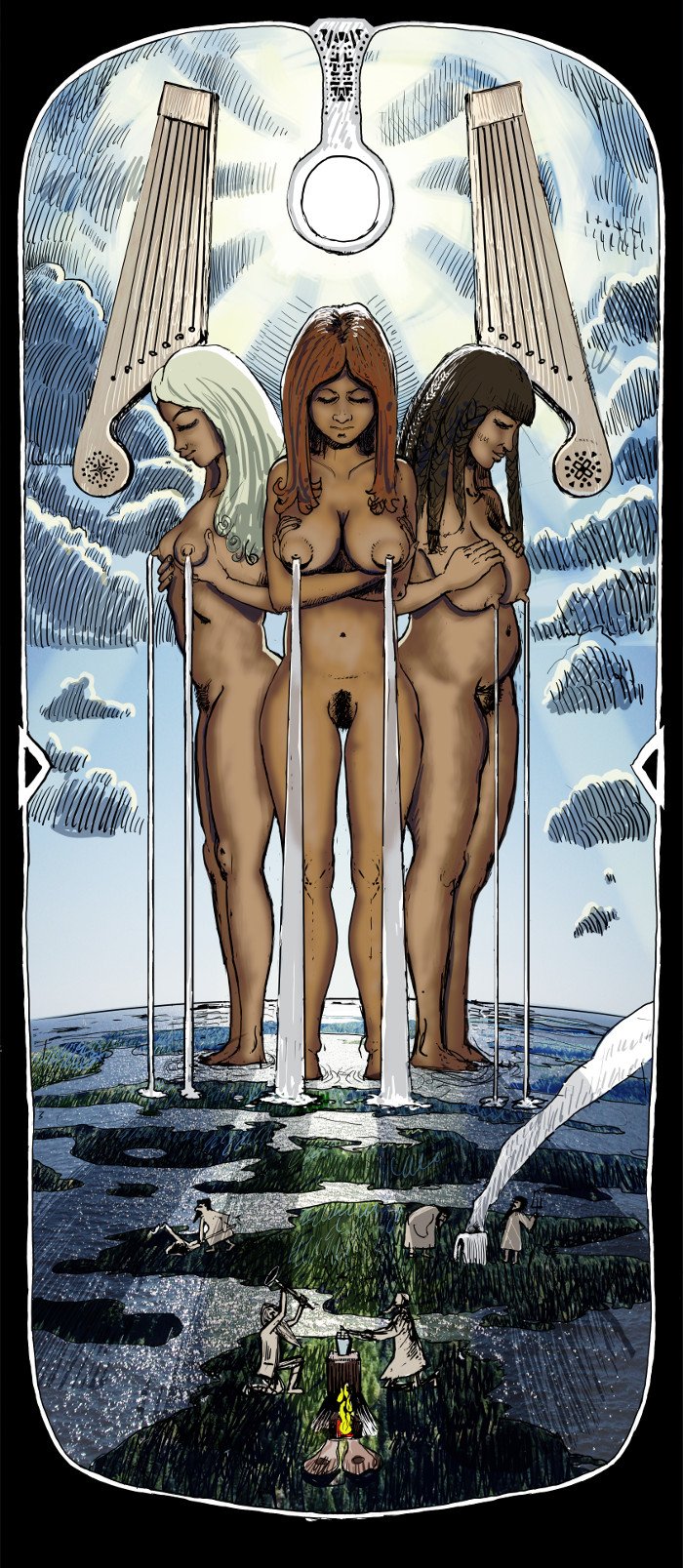 Kalevala Rune IX
I think i will go it over one more time and then publish it in high resolution as creative commons. That means that you can download it for free and print it if you like.