Filcowanie inaczej. Other way for felting.
Obok tworów z filcu, do pracy przy technice igłowej świetnie nadają się również prawdziwa sierść z psa, lub koński włos. Niestety praca z tymi materiałami jest trudniejsza niż przy zastosowaniu wełny owczej. Pozwala to jednak stworzyć wyjątkowe miniaturki, które nie tylko wyglądają jak prawdziwy pies, ale również zrobione są z jego własnej sierści.
Psiak, którego widzisz na zdjęciu wykonany jest na zamówienie, ze zdjęcia i sierści nadesłanej przez jego właściciela.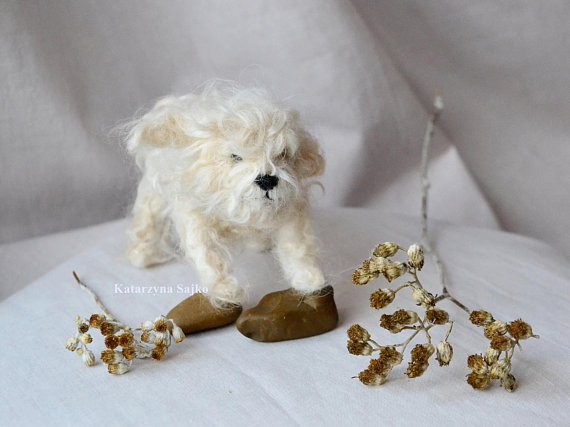 Next to sheep wool, for neddle felting you can use other hair, like horse hair or dogs hair. Look at this figurine.
Dog is made from real dogs hair made to order. This figurine is at home with his owner.
Please check attached film.