A couple of working progress updates.
The first is a sunset from Fleetwood looking towards Blackpool. Blackpool tower will be in this painting but won't be added until I am happy with the rest of the painting.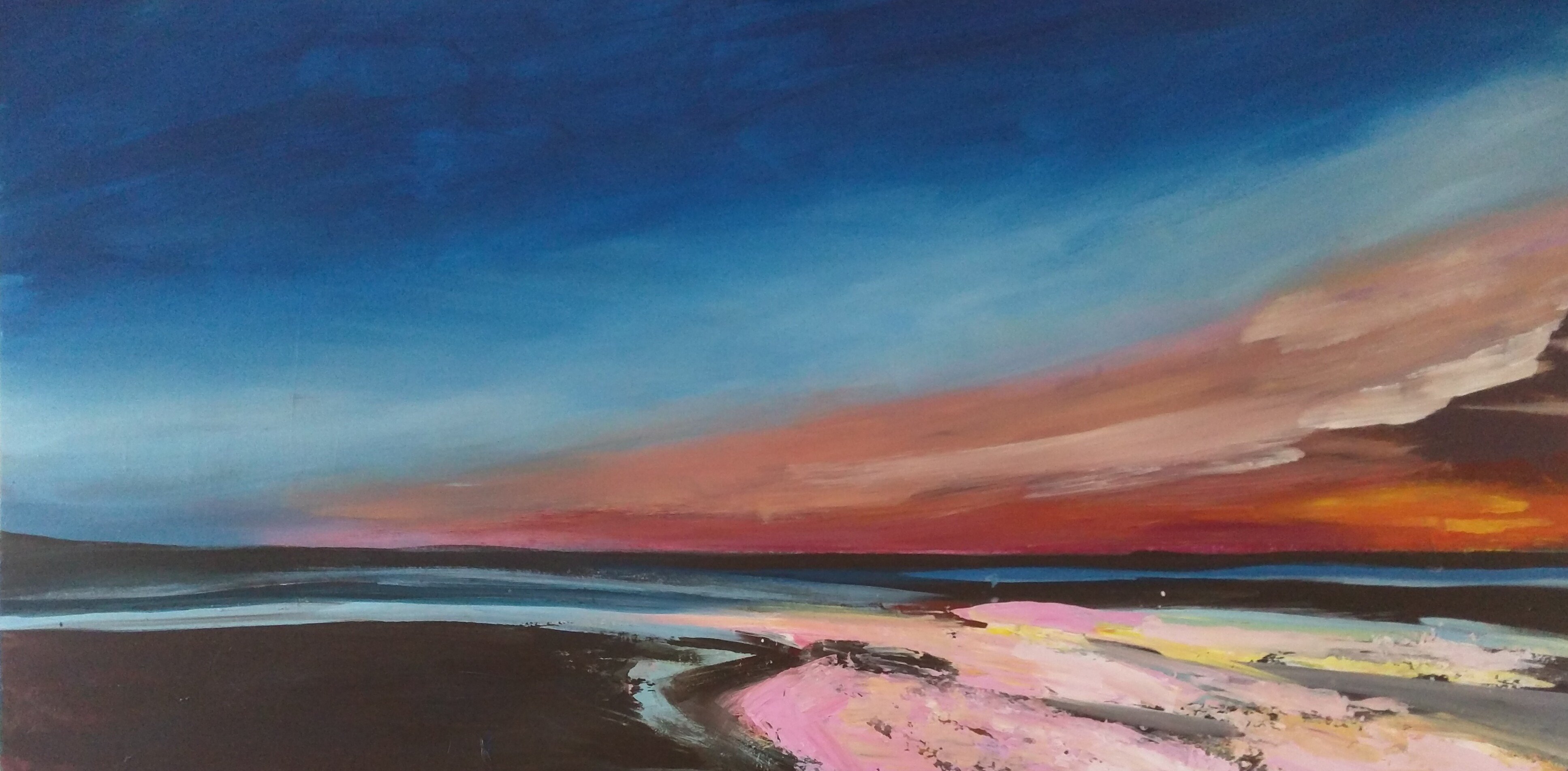 The second is the natural progression of this painting. This one is Morecambe bay looking towards Grange from Silverdale. This painting continues my exploration of colour and texture while bordering on Abstract Landscape but keeping an element of realism.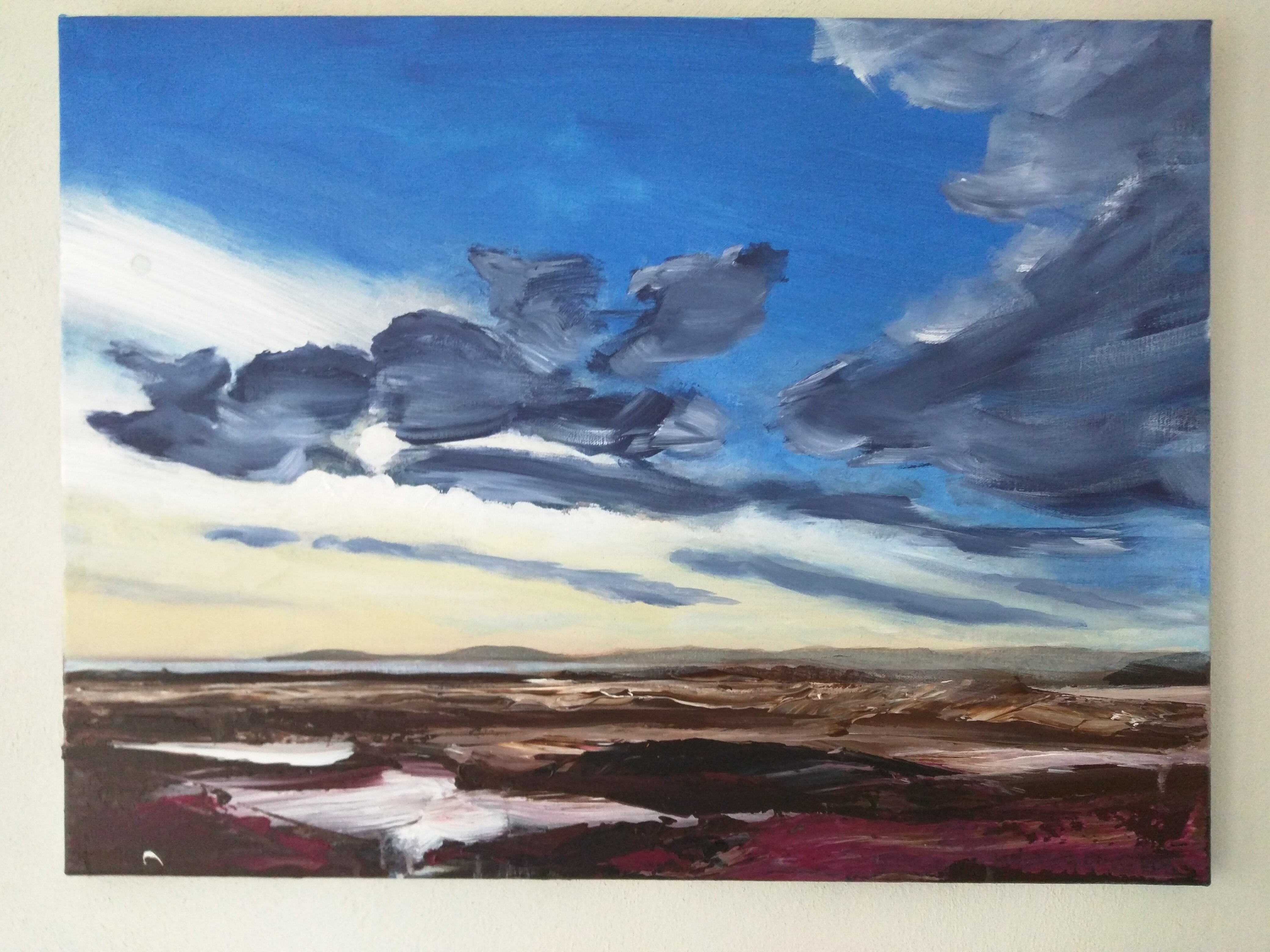 The last one is from Cat Bells near Keswick. It was a finished painting (Posted here previously). I decided I wasn't happy with the distant clouds and have started reworking to make them sink back a little more. Still some decisions to make on this one.