Looks like spring is coming and with it all that warm scents are dancing in the air.
This one was made this winter. Somehow I got carried away with thinking of warm weather and my constant missing the Mediterranean I grow up.
---
---
Stone walls and large sky over sea, those darken skin of woman living under that warm sun is something I tried to paint here.
---
---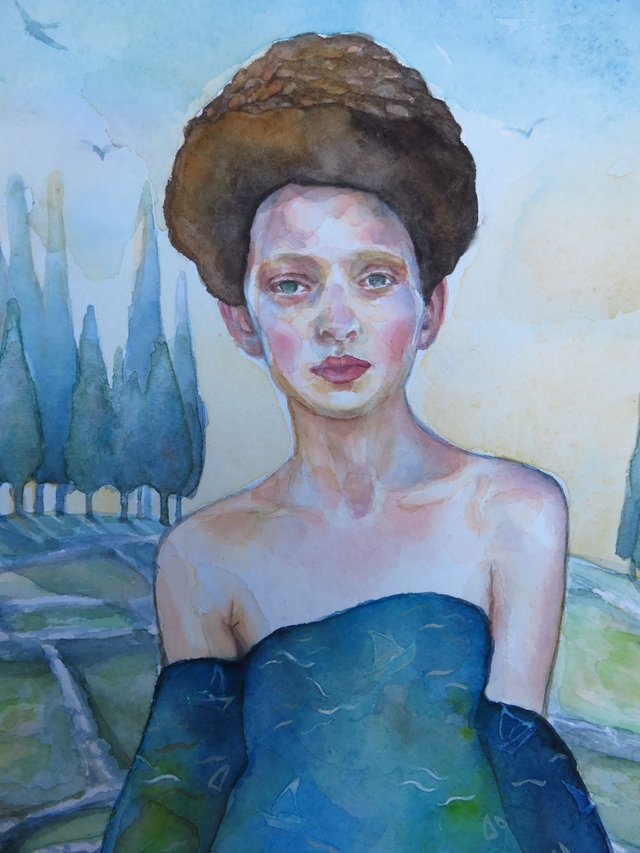 ---
---
Off course my love for patterns had to be represented here also, so I added her some details on dress. Just to give a touch with some delicate symbols.
---
---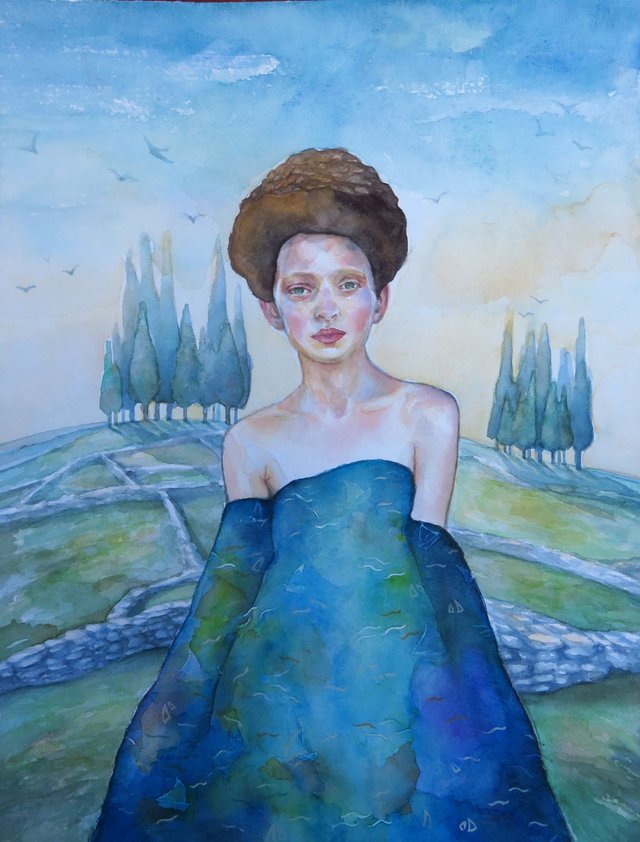 ---
---
Hope spring is coming to you too.
See you soon and thank you for watching and support!
---
---