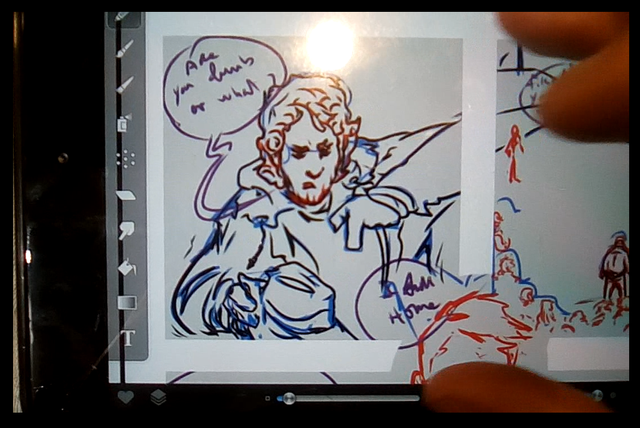 Hey there,
Just checking in to give you an update on my progress. I'm currently working through page 117. About half way in!
I spent lots of time on detailing the thumbnails which should speed up the drawing process from now on.
Here's the spread sheet of my progression below...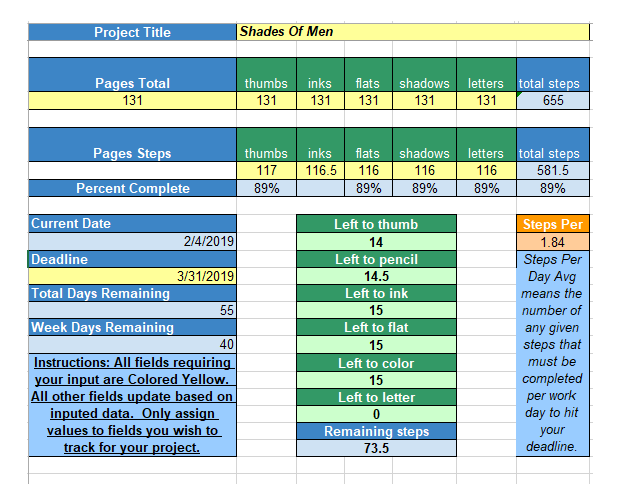 I'm behind on schedule as always but the important thing for me is to keep moving forward. No matter what. ;-)
I took a few snapshots along the way to try and capture the important steps of creating a page. I started with a loose thumbnail.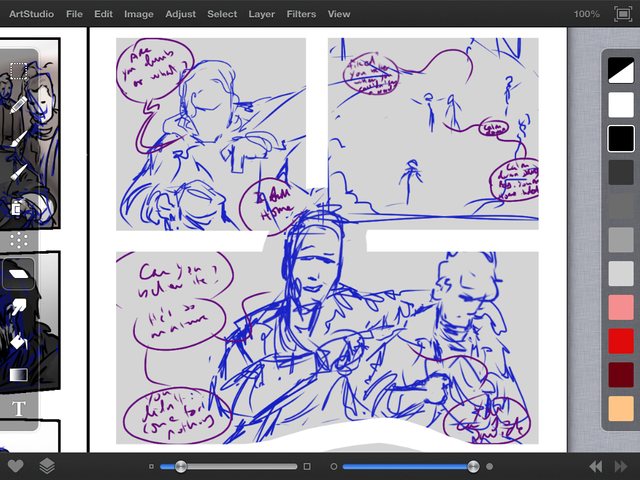 At this point, I like to add the text as well. I'm imagining the scene as I layout so the dialogue comes naturally. When I try to add it afterwards I struggle a bit I must say. Not sure why...
This also helps placing speech bubbles, which ultimately saves up some drawing time when you don't detail what's underneath.
Below is the detailed thumbnail. I took some extra time to complete this. But as I say that should help when I add the black lines. I would just be a matter of replicating the lines that feel right.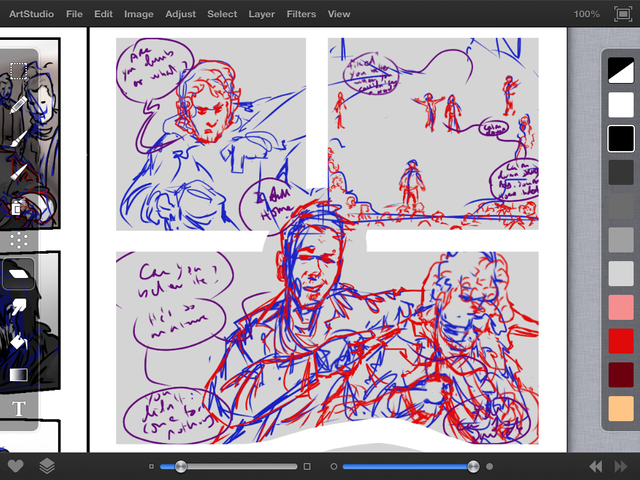 And cleaned up...
I played around with proportions on this last one so it was kind of a mess...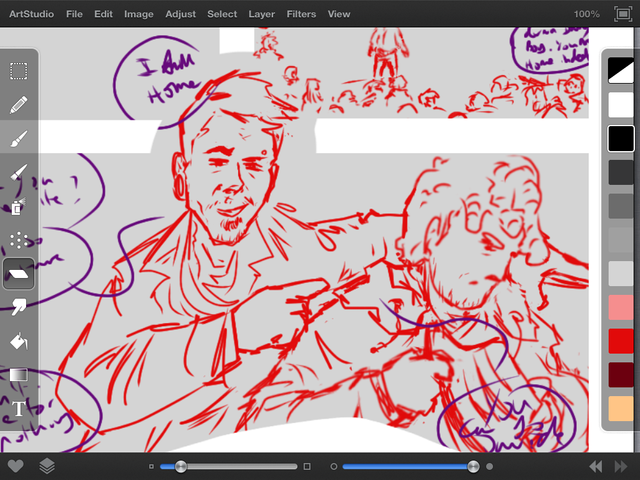 The white gutters will of course be adjusted to fit the character's head shape. Just waiting for the final draft.
Next up, a short video for some drawing in motion. Mostly presenting the page and adding tiny details.