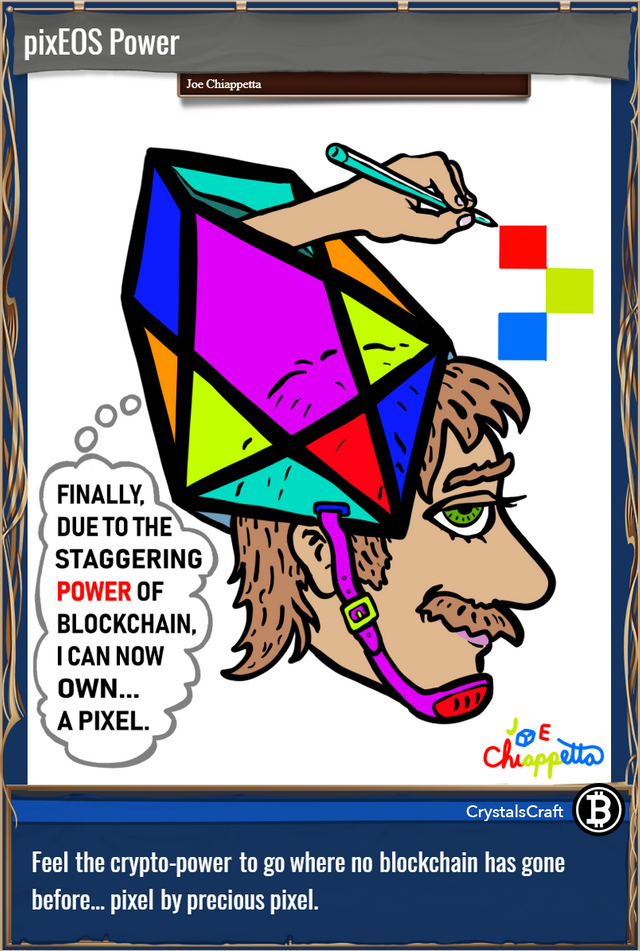 Feel the crypto-power to go where no blockchain has gone before... pixel by precious pixel.
This rare digital art is now available on the Book of Orbs marketplace in their CrystalsCraft collection. It is issued in a limited edition of only 200 blockchain cards. You can purchase it with BitCrystals, which is a cryptocurrency.
For more of the back story of how this crypto-comic got created and turned into a crypto-collectible, you need to know only two things. One is that I enjoy making comics that poke fun at cryptocurrency culture. And two is that there is an wild blockchain project in development called pixEOS.io that has my genuine interest. It will combine elements of a rare digital art market (built on the EOS blockchain) with elements of a collaboratively drawn digital graffiti wall. Why? Because this is how we roll in the crypto-art universe.
Joe Chiappetta
http://SillyDaddy.net