Hail the Modest Dancers - Full Animation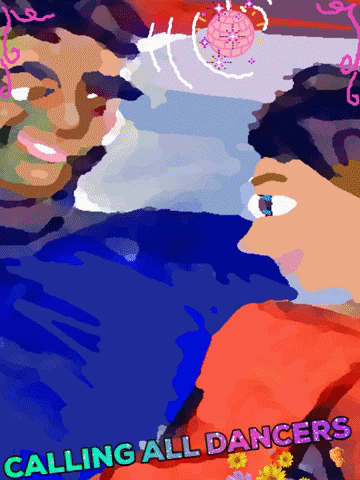 Dancing makes me happy--both the act of dancing as well as watching other people dance. Therefore, off and on, in very tiny spurts, for the past three decades, I have been working on a simple dancing animation art piece that attempts to capture the fun and happiness of modest, non-super-skilled dancers who just like to get out on a dance floor and have a good time. For all such dancers out there, this one's for you!
Loud Beat Music Not Included.
This piece of rare digital art is available on MakersPlace, limited to only 10 editions, and verifiable as authentic on the Ethereum blockchain. There you can be one of the happy few who can own this crypto-collectible art using Ethereum or a credit card.
Rare Dance Moves... now on the blockchain!
Joe Chiappetta
http://SillyDaddy.net