CrystalsCraft Blockchain Cards Crank in Book of Orbs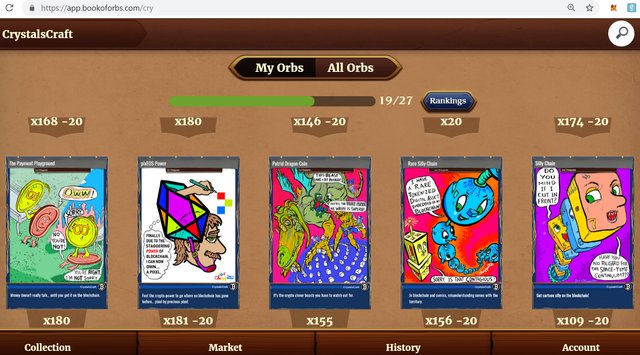 I now have issued 16 different blockchain cards through the CrystalsCraft Collection in the Book of Orbs market for rare digital art. Also known as crypto-collectibles, these artworks are provably rare and verifiable through blockchain technology on the Bitcoin network. While I have been in the comic book industry for over 3 decades, the rare digital art market is fairly new. So I am quite grateful to know that my blockchain cards, which were all issued in limited editions of only 200, are all selling very well! In fact, every card I have issued in this marketplace has sold at least 15 copies or more. Many have sold well over 50 copies too!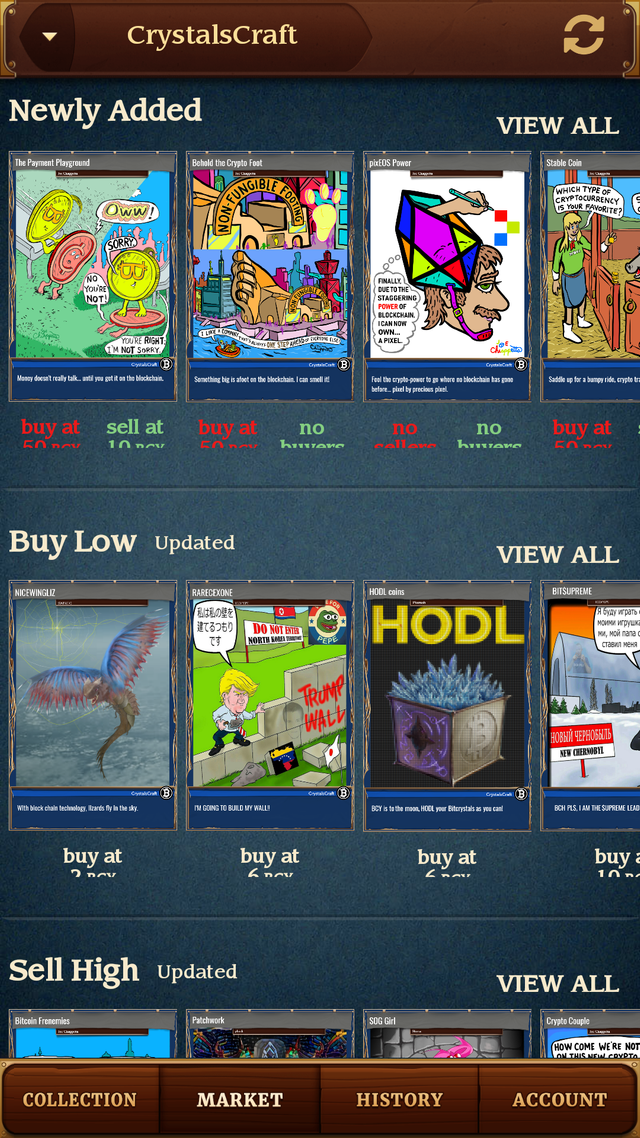 Advancements in internet speeds, cryptocurrency developments, online community organizing, digital art and gaming have all contributed to this exciting growth. Thank you EverdreamSoft for releasing such a fun, user-friendly, and collector-centric marketplace. The fact that the Book of Orbs marketplace is available as a phone and tablet app as well as a desktop version makes it easily accessible to everyone based on personal preference!
Additionally I must thank the BitCrystals and Counterparty communities for their innovative and pioneering spirit as well as their keen sense of humor and respect for gaming and the arts! Ultimately, I also must thank God for allowing such amazing developments and opportunities to unfold in these unprecedented times!
Joe Chiappetta
http://SillyDaddy.net