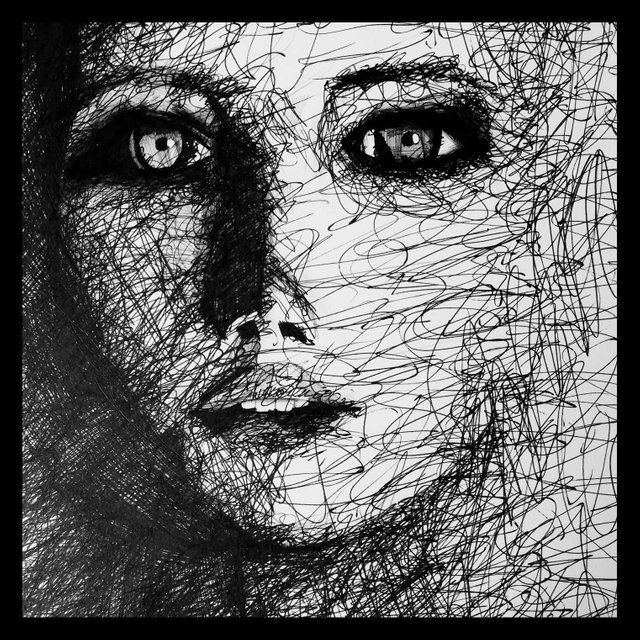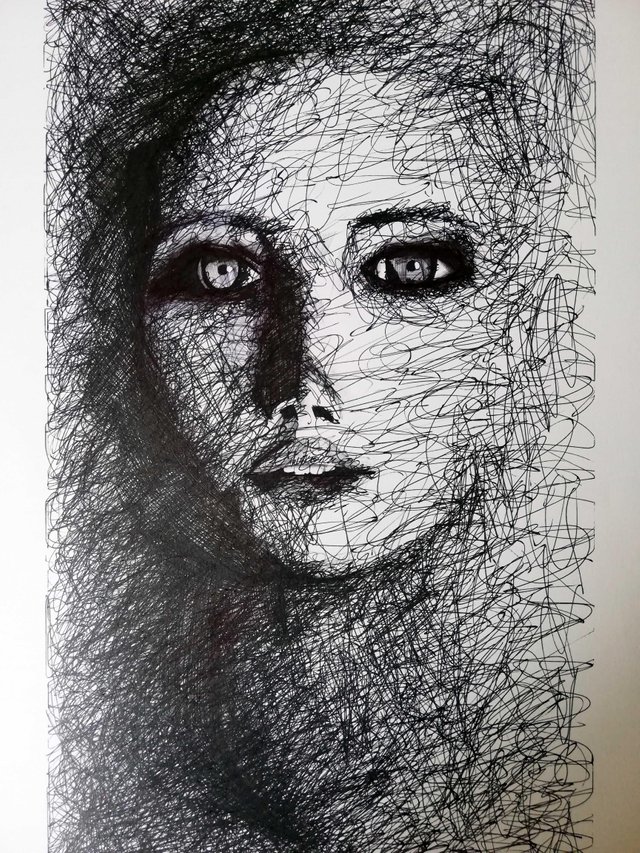 Inner Chaos
2019
Pen on paper
Jaundré M. van Breda
The title, Inner Chaos, has more to do with the technique of this artwork rather than the woman portrayed.
I used a scribbling technique, which has an interesting effect. The lines are chaotic yet controlled to a certain extent. I did some minimal shading and smudging as I started off this drawing.
Not much planning goes into my work, which sometimes horrifies or surprises me.
Thank you for your support. It is greatly appreciated.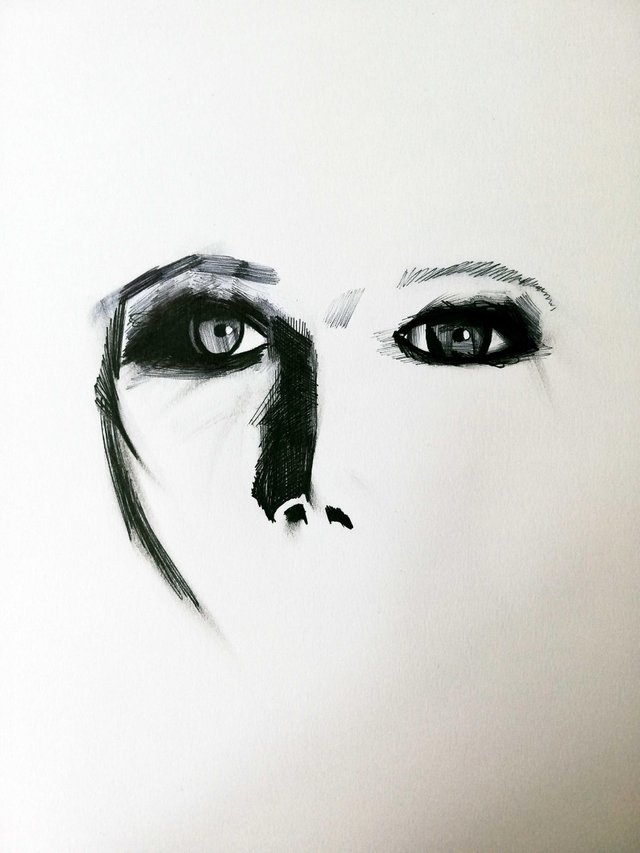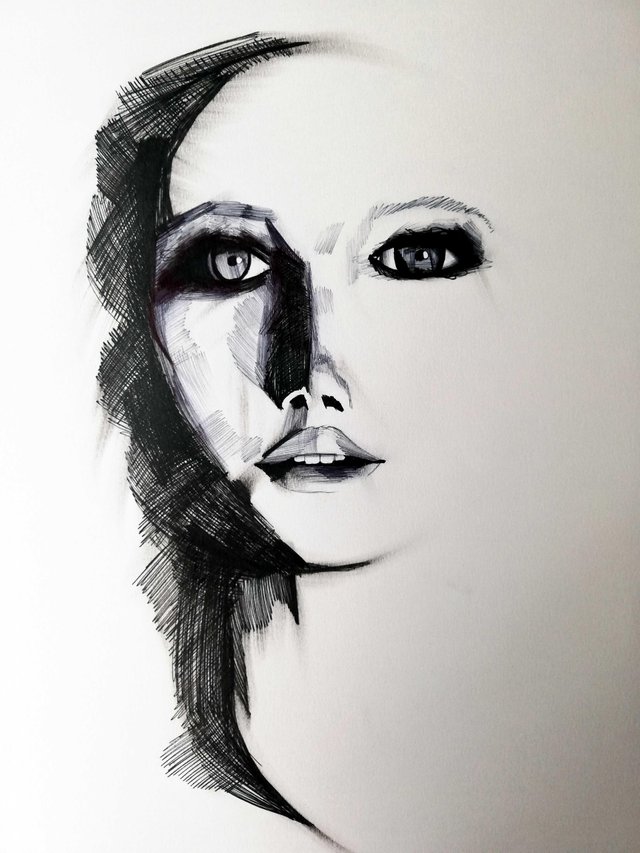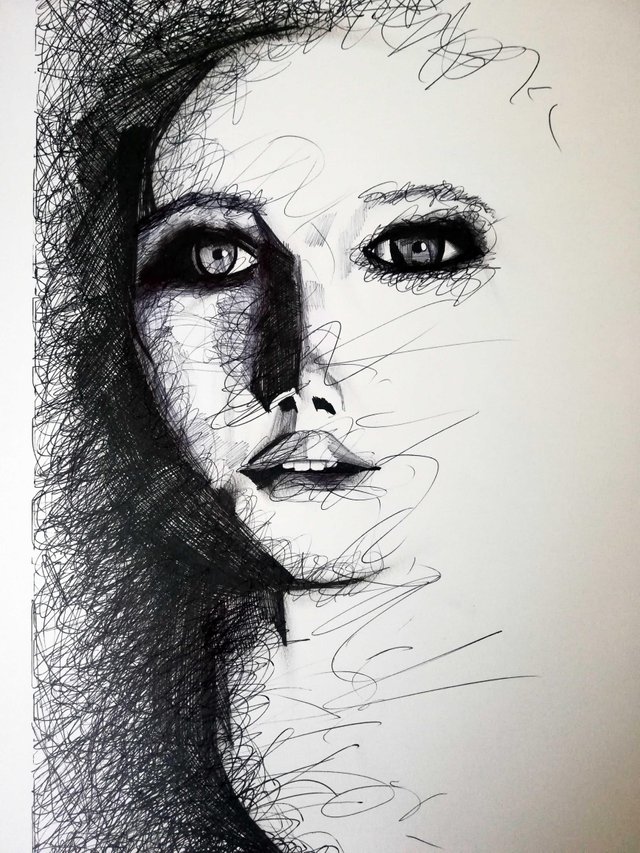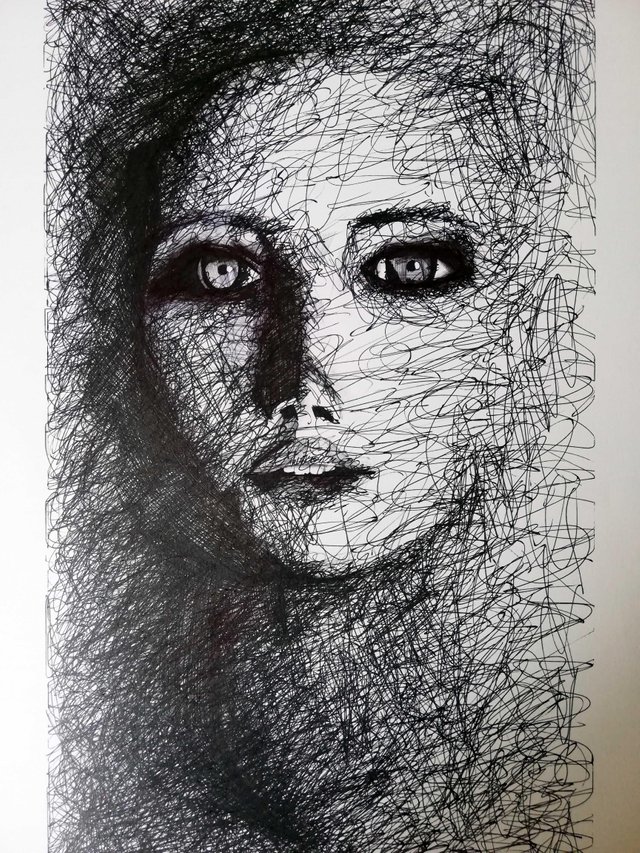 ---