Art projects a-flowin' part 2!
I have had the chance to create some more interesting projects at the shop recently with the addition of new printers and new ideas have been flowing! One of our biggest things we have been working on is a wedding line of shirts for a wedding venue that we own and run. With that in mind, I have been working on ideas for shirts that we could market and sell to those that have put a deposit down to have a wedding at the venue. 
A few weeks ago, I posted on of the shirts that I had created. Here is a second design that I have created: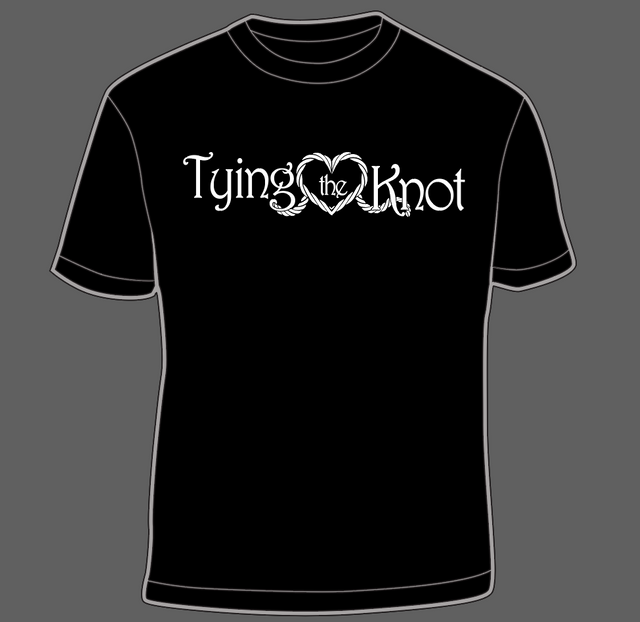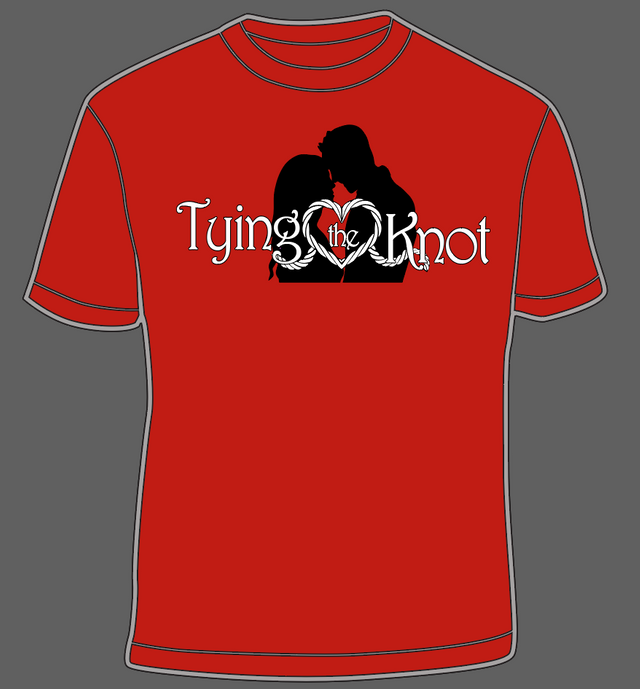 There is a saying for when you get married that you are "tying the knot" so I had the idea to create rope in Adobe illustrator, yet to tie that into a heart, focused in the center of the design. A heart, because, well, a unity of two hearts is the idea behind getting married and joining to people together in matrimony. Also, I wanted to incorporate the font into the design so the rope and the heart formed out of the rope wouldn't look out of place. Thought it turned out really cool. 
A second design I created recently was for fun. Me and a couple of my guy friends every year do a guys trip or guys day trip. The first year we went to Dave & Busters, so I created a shirt that said "Guys day out: Games before Dames". The next year we went to an all-you-can-eat Brazilian steakhouse buffet. So I created shirts that said "Guys day out: Meat sweats, Zero Regrets". This year we are going bowling, so here was the shirt I created. It's a little risqué, but still gave us all a good laugh: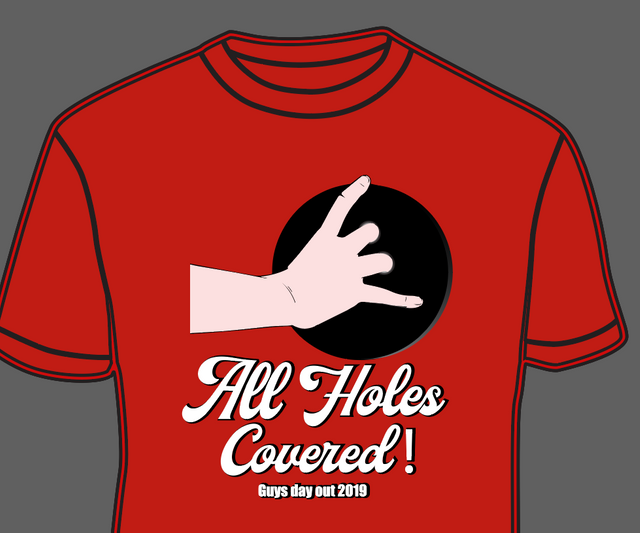 The last project I have been working on is another shirt idea for our radio station. The radio station has been growing at an exceptional rate, securing two additional locations to add to their original one they had, all in less than a year's time. In the radio station, they are a tight knit group, consistently poking fun at each other. Thus they have come up with their own -isms, or sayings. With that the owner has his favorite that he says to the other employees, which is "You couldn't make it any worse." With that, we came up with the idea to have shirts for them to wear and sell with that saying, plus other famous quotes poking fun at someone on the back. Here is the idea that we came up with: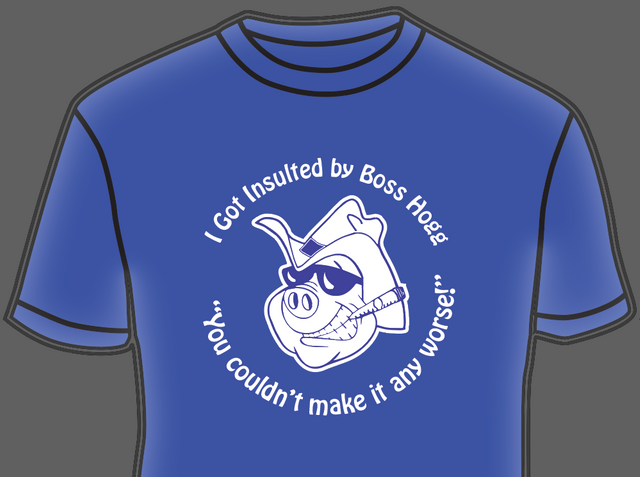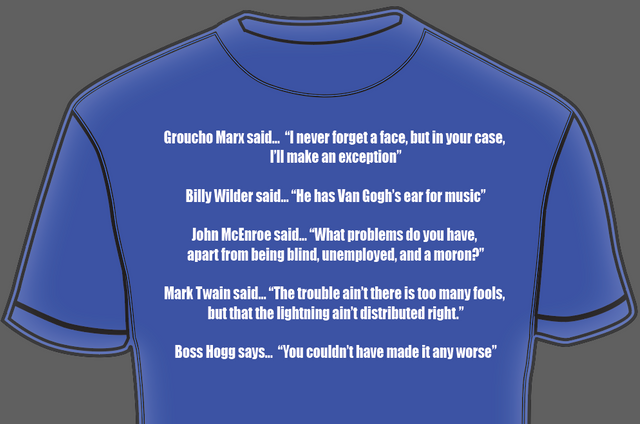 It's fun to keep the creative juices flowing and I'm glad to see that so many people in this community are sharing their work. While there is a lot, I'd love to see more! Creatives unite!