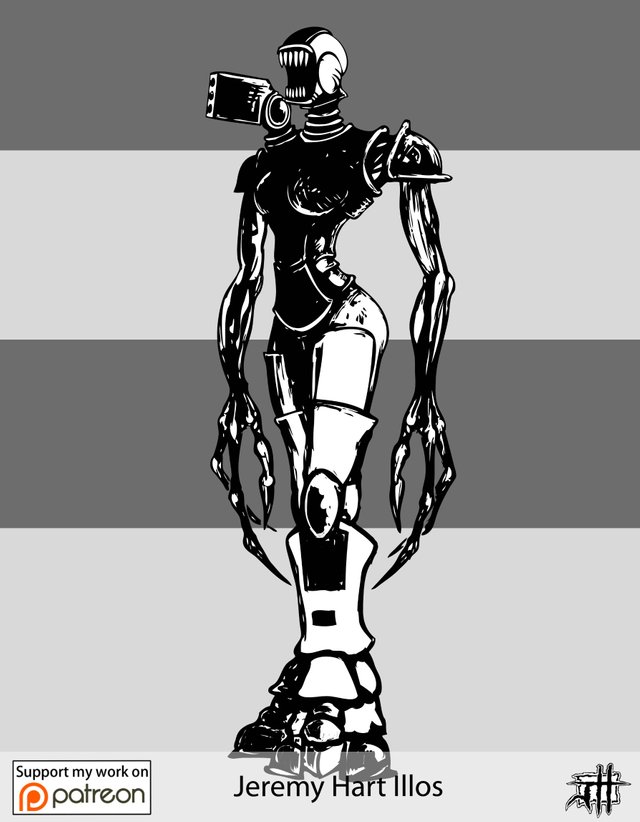 I think I might take my campaign in a slightly different direction in 2019. The 5e crowd seems not to like my work as much as I had hoped. I thought I was offering decent value, but there are people statting up all kinds of cool (colorful) artwork from all over and just giving it away on Tumblr or wherever. It's kind of hard to compete with free I guess.
Soon I will have a Kickstarter for the OSR version of my Creature Feature Quarterly volume 1. If that goes well enough, I may shift my focus here to mainly stats and more creatures. I have been trying to work faster and not overly render my monsters. It might be a good way to grow my skills... but I'm afraid that I'll just end up creating derpy stuff. LoL.
What do you guy's think?
I'm thinking of focusing on monster art and statblocks... perhaps maybe 3 statblocks plus monsters roughly rendered per week. And, the most popular ones I will give the full treatment... as per my usual... of three to four a month. Perhaps a weekly best gets a full write up, but at least 3 to 4 statblocks per week.