Hey, how about all Steemit's friends? In this post I bring you an exciting fan art made by CORALINE.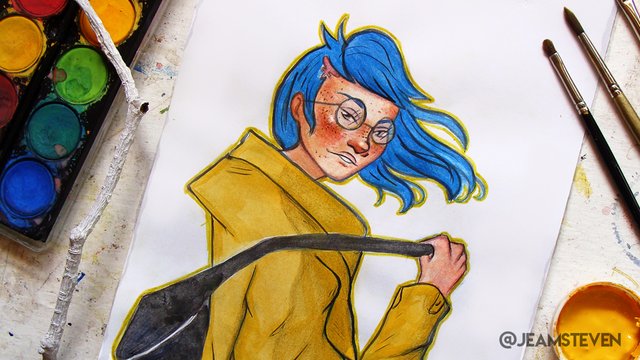 Since I was a child I was always a fan of the movie "Coraline" in my teens I was interested in literature and then I turned to read the book written by Neil Gaiman, this story has been something in me since I met, so it was time to give it a recognition . In the illustration I wanted to represent Coraline at a more adolescent - adult age to give her a more modern, alternative and different touch to the thousands of fanart that exist of this mythical character.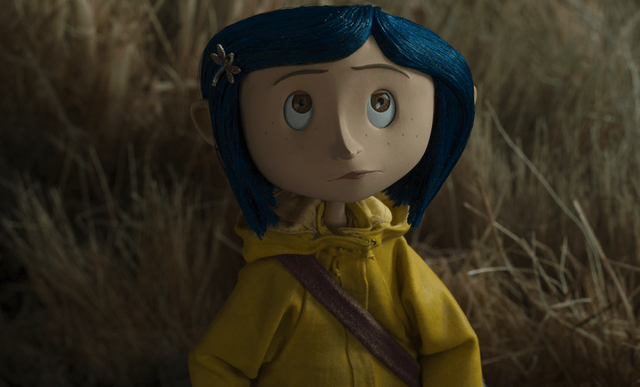 Movie frame
Book cover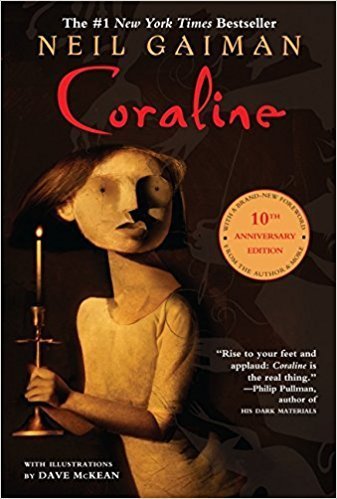 With nothing more to say we can continue with the process of watercolor!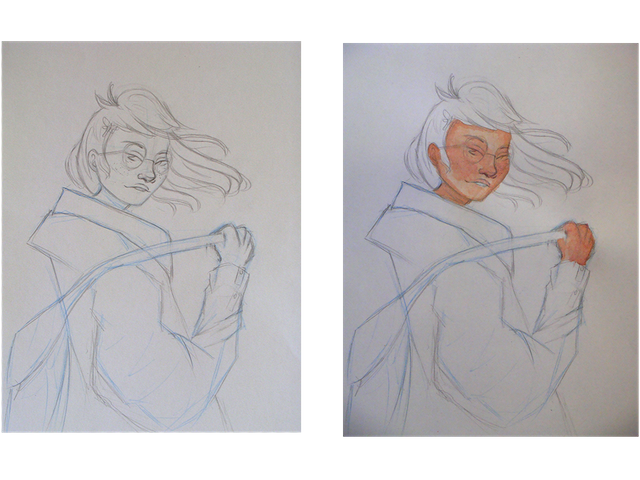 In the first room, make a general sketch with graphite pencil and blue color. Then I turned to watercolor, mixing red and yellow tones and gave a first general layer of skin tone.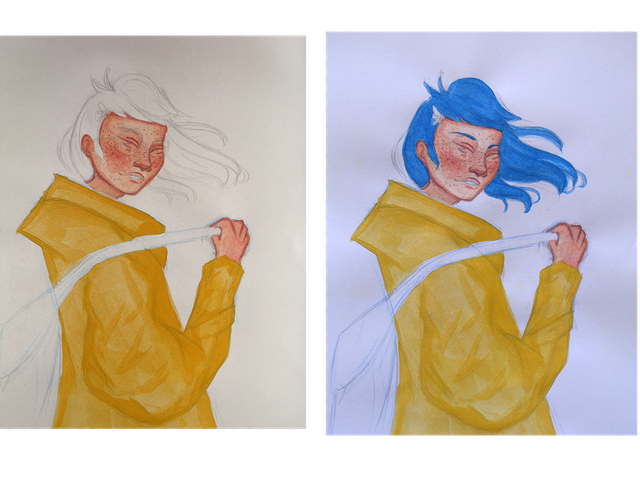 Then I darkened through layers of watercolors the tone of the skin, added freckles in different areas and proceeded to color its iconic yellow garment. Then add a first layer of your blue hair, leaving a small remaining uncoloured due to your brooch.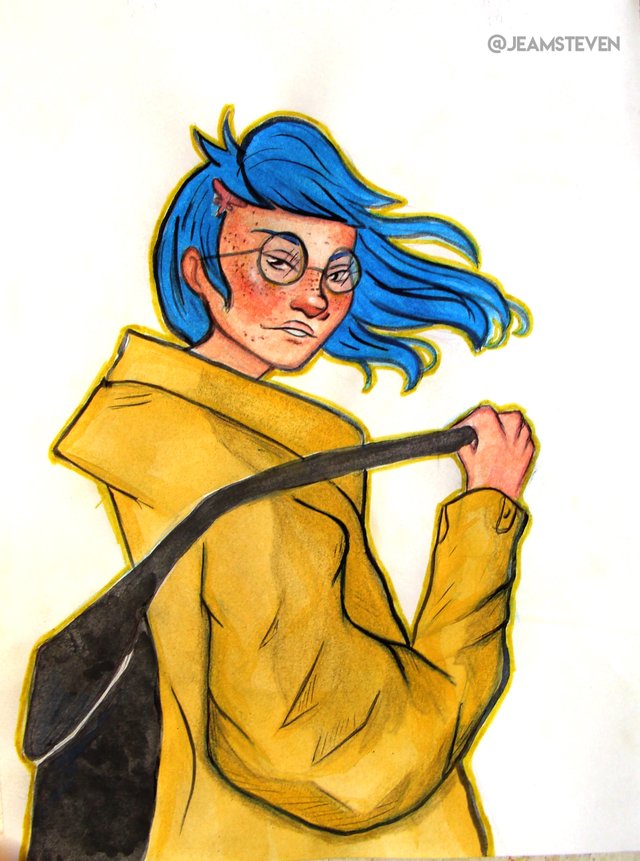 Finally add a linear throughout the illustration and darkened a little yellow jacket. After that I decided to paint some lenses, (I know that the original character does not wear them) even so, I wanted to give a modern and adolescent touch to it.
I hope you liked it as much as me! and if so give me an upvote and reesteem, that would help me a lot 😊
If you want to see more of my work, follow me on  INSTAGRAM