I told you a story last week about how I managed to stay in Thailand for free. For exchange of my painting skills. If you missed the story, which also talks about the art of staying open and letting go of control, you can read it here:
https://steemit.com/art/@jankasparec/random-painting-job-on-ko-phangan-how-to-stay-in-thailand-for-free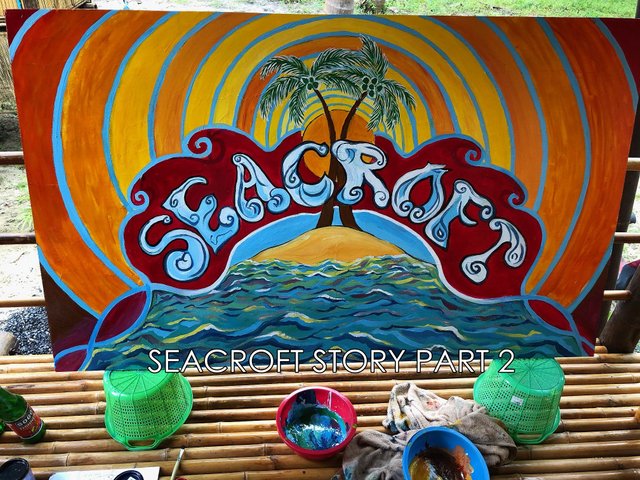 When I was done Tony really loved the result and I guess I could have stayed for free until the end of my stay, which is in 3 days, but I don't really like taking advantage of someone and not doing something, so I proposed to him to paint the other side of the board too.
He was really happy about it. It's a big sign so rather a big job to finish before I take off back to Hong Kong, and I admit I put a lot on my plate which means I am working around the clock, since I also attend daily sessions with my spiritual master, which sometimes take up to 5-7 hours a day, but promise is a promise, so I will deliver.
This is where I am at with the sign after today's morning painting session and how I got there step by step
: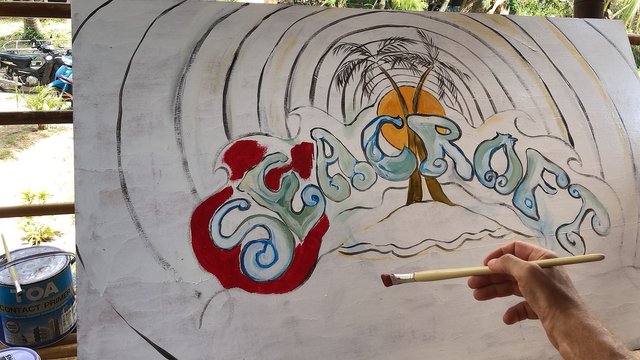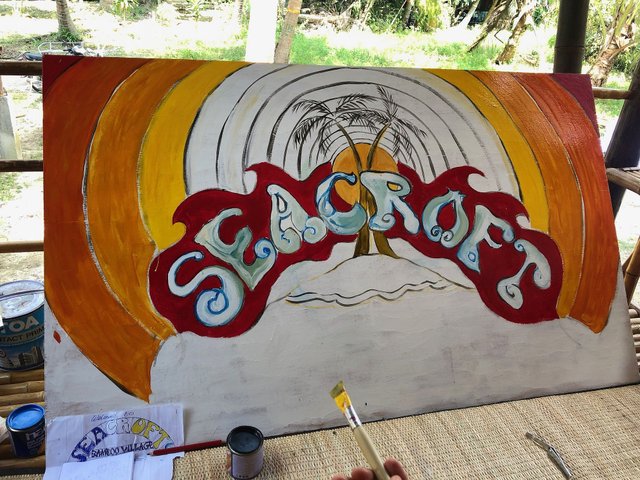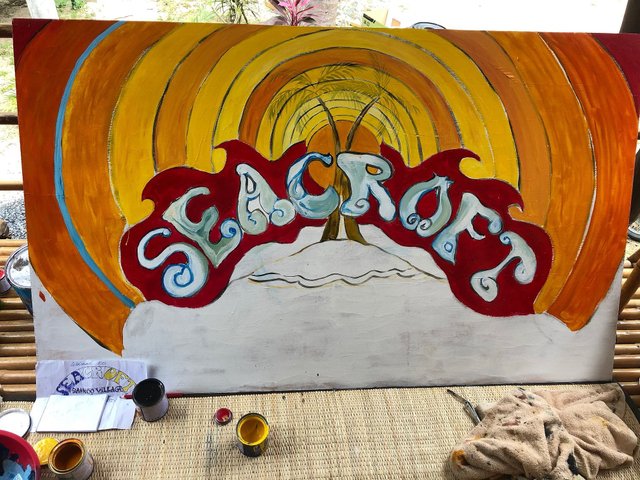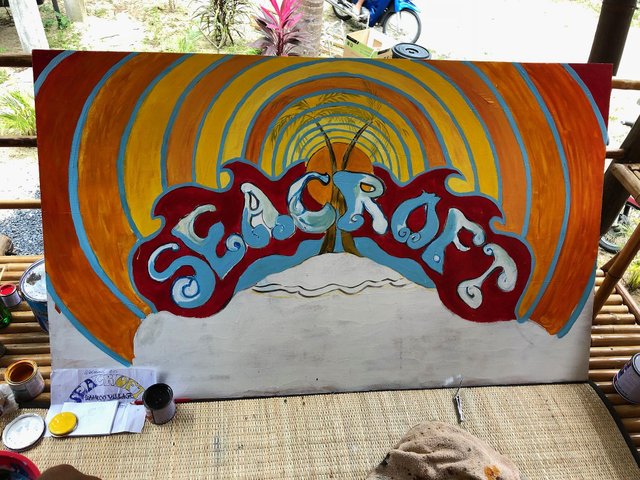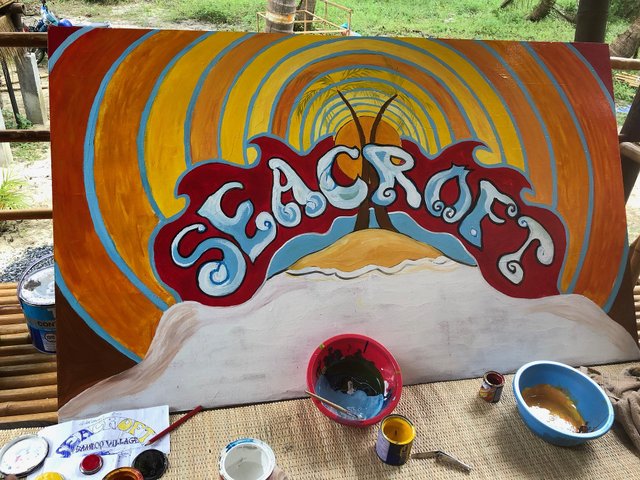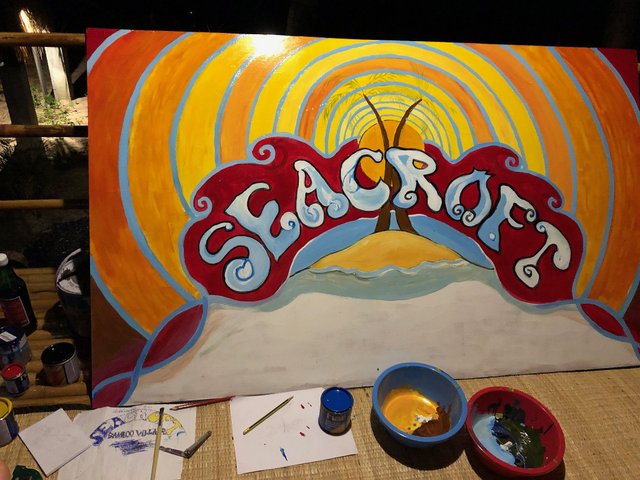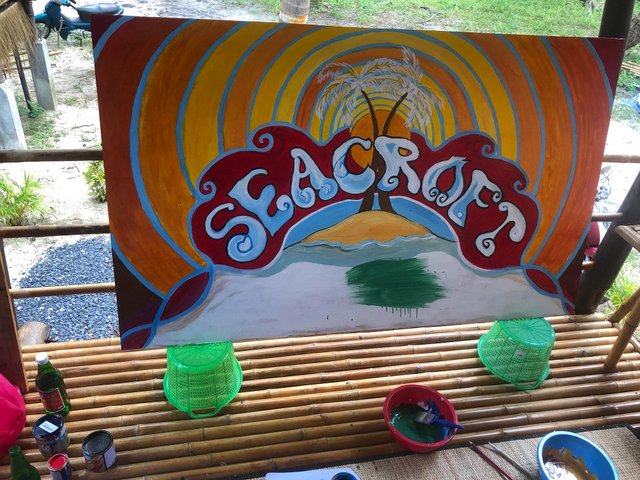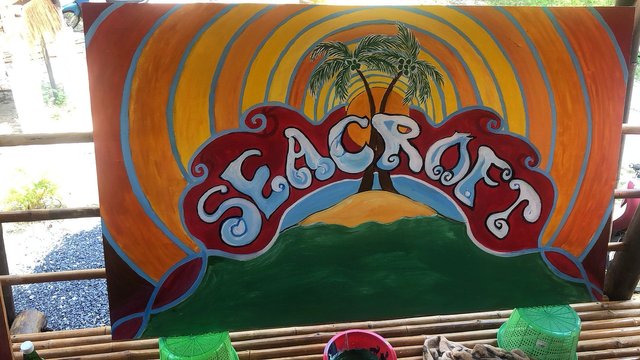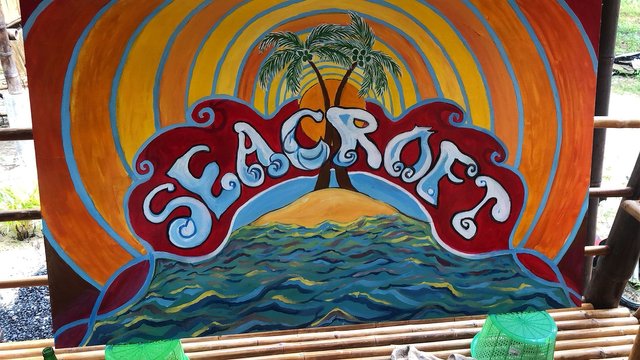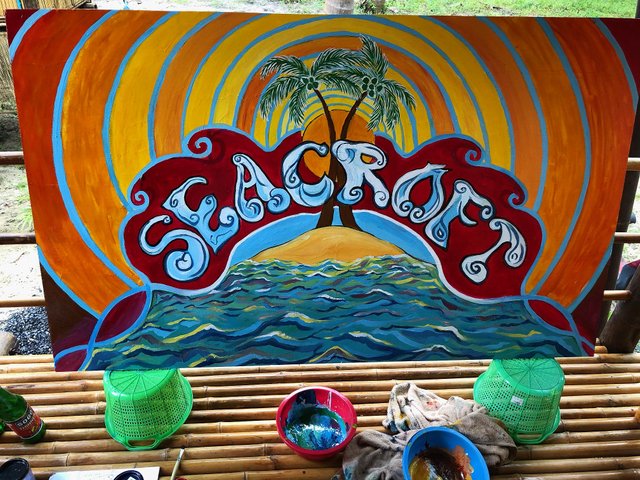 There is still LOTS to do, nowhere near the vision that I have in my head, and it shall be done :)
Working around the clock seems to be my specialty in this lifetime....at least for now!
Thank you for your comments and upvotes!
Much Love to all,
Jan
follow @jankasparec