In few hours I will turn 40 years old. I'm sure stoked to be where I am in life and super excited about where I'm going. Not only me but all humanity. I'm also super happy to share my birthday painting with you Steemit family!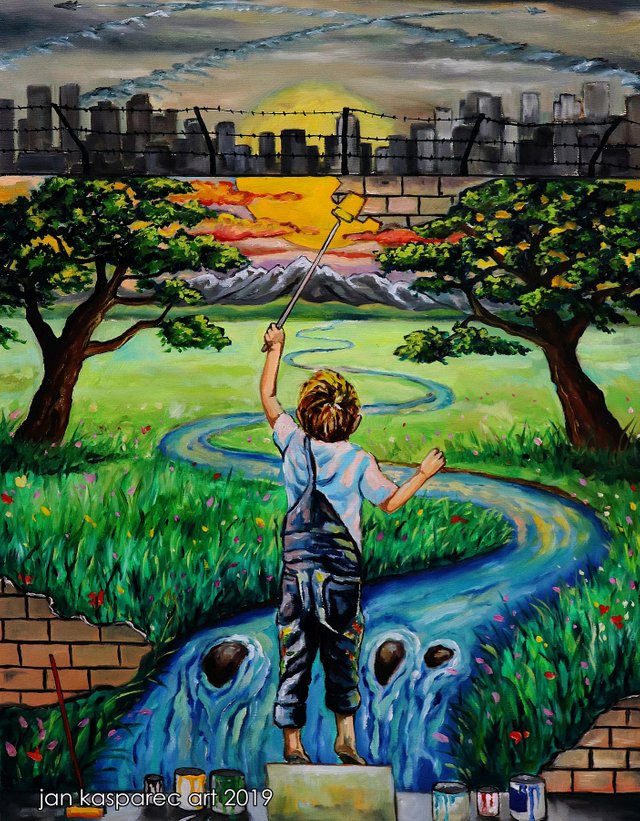 .
.
.
It's kinda funny to turn 40 and look back at my life and the perception of the world. I feel like my view of the world and myself have been severely slanted by my ego my whole life and that everything is different from what I thought. Now, for the first time probably, I realize that even my current view on things will change in the future. I am less stubborn, less rigid.
Also, when I turned 30 I felt like my life is over. I felt old and like I was leaving my best years behind. Now I am turning 40 and I feel like the best is now and also yet to come. I feel infinitely more confident, healthy and abundant than ever.
On my today's birthday I will share my prayer with you.
:
It's soon to be April 13th in the land where the temporary form of Jan Kasparec was born 40 years ago so I'll make my traditional birthday wish for all (which is also my daily prayer): "May the humanity awaken! <3 May we realize that this world is nothing but a mirror of our minds. May we find the courage to face our pains and fears and dissolve them with our awareness so that we can co-create the reality on our beloved Gaia from a place of Love-Consciousness. May all the beings on our beautiful planet be happy, live in Peace, Harmony and Abundance, and may the Living Kindness manifest. Thank you for every step on the Path, Thank you for every breath. I love you, I forgive you, please forgive me, Thank you." 🙏🙏🙏P.S.: that painting is our inner child, always creative, always joyful, always making magical out of mundane. May we all connect with it every day! 🕺 Thank you ALL SO MUCH for being in my life! 🙏 It's been a true blessing and I'm so grateful for everything that has brought me to the ridiculously generous NOW. I'm absolutely stoked about my 4th decade on Earth in this incarnation, because I have zero doubts that it will be the most transcending and revolutionary one! Great things are on the way my friends, it's unstoppable! ✊ To Greatness and Beauty of Human Spirit! 🙏🙌✊ <3 <3 <3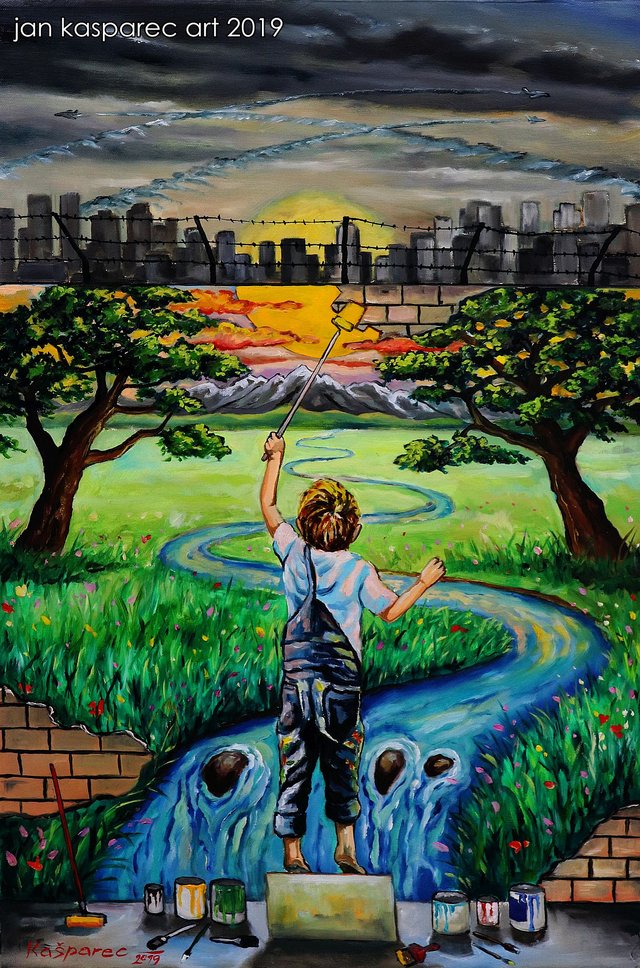 This painting is all about the magical of our inner child. May you all be in touch with it every day!
<3
Thank you so much for all your wishes and continuous support!
So much love!!
Jan
<3