So I'm sharing this only on Steemit so far. It's gonna be my first large canvas in 2019 and it will be called "God's Eye".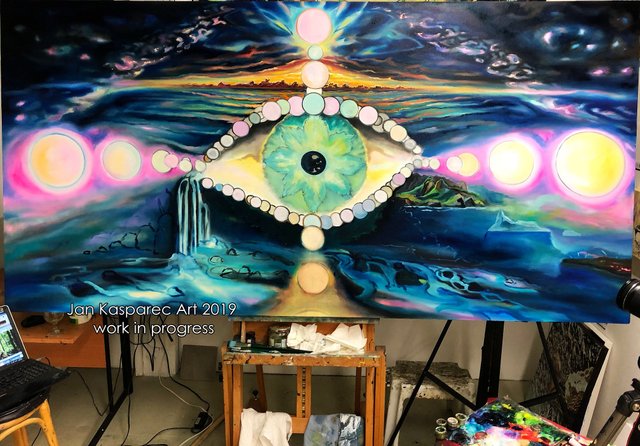 It is still in process and lots will change.
The most visible changes always come to life at the last stage of painting, when all the detials pop out. I love that phase of creating art. It's like you breathe a life in a statue and it come to life. It's totally magical.
But before you get there, there's lots and lots of work to be done, especially with a 8 feet long painting and so many details and objects in it. The objects are still mostly in my head and I am telling you it will be awesome.
My surrealism birthing to next level.
Today I will show you what I got so far and how I got there.
Don't judge anything quite yet. You will see the result in two weeks, maybe one if I sleep well. Yesterday I worked 16 hours on it but got bad sleep after that so I the progress slowed down significantly today.... not all days are supernova days!
Patience.
This is step by step of the so far progress.
: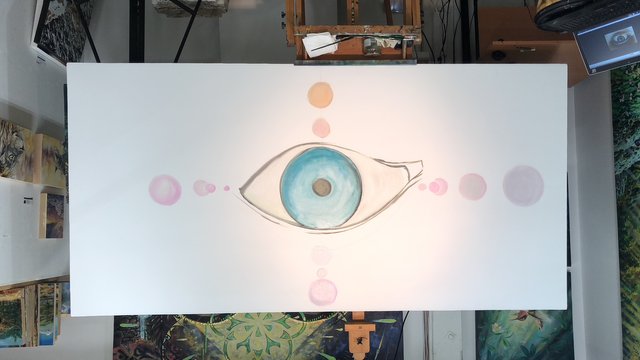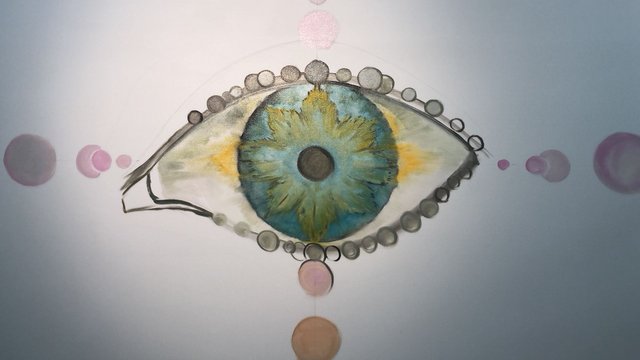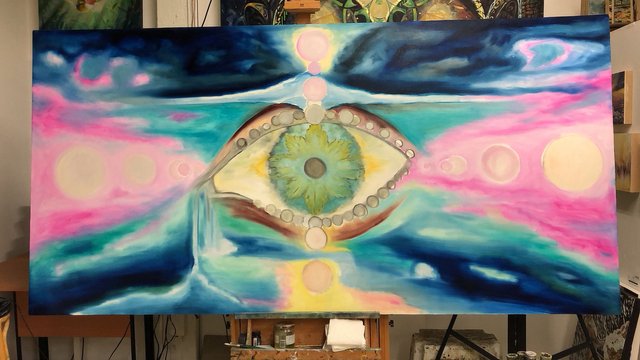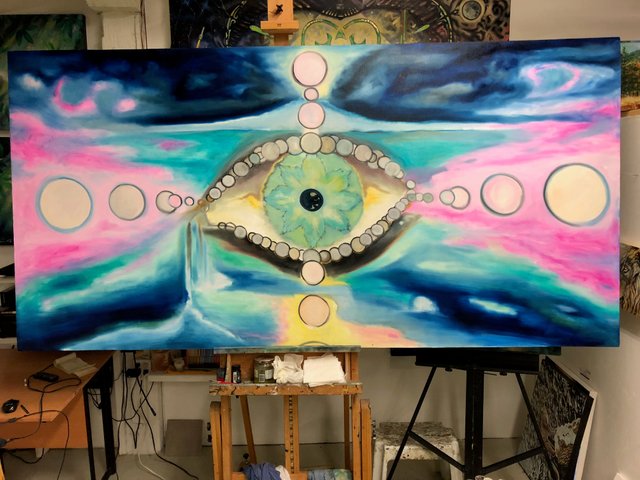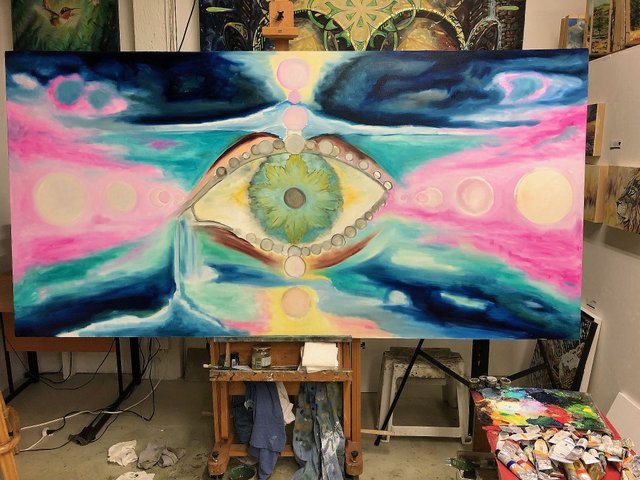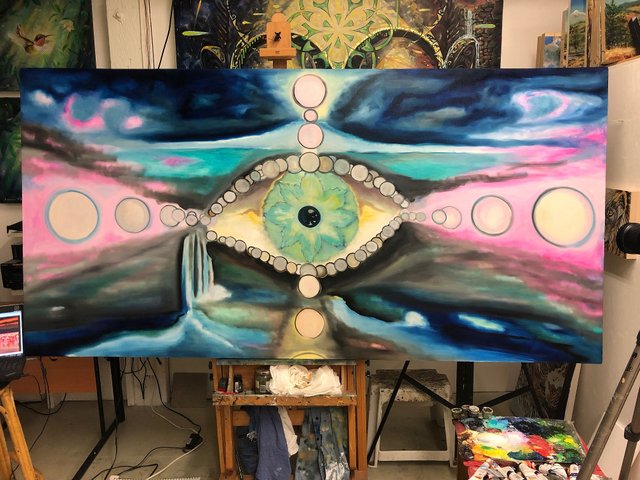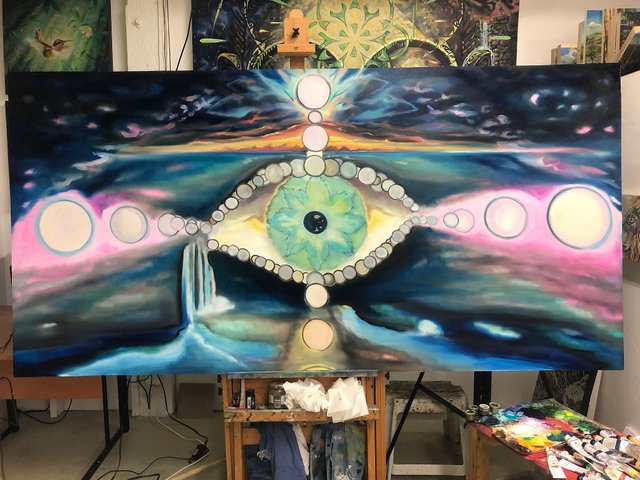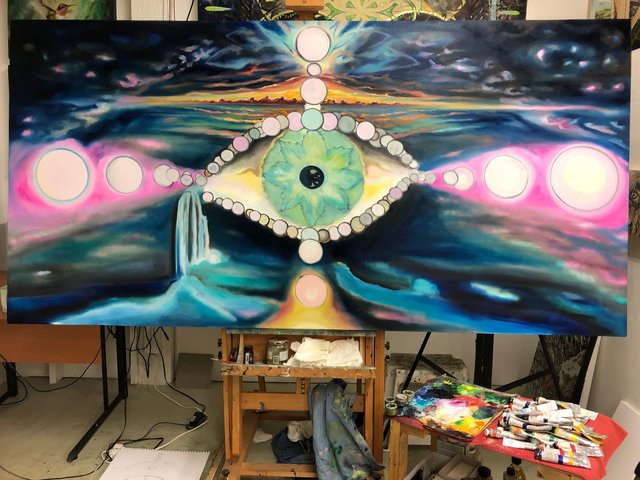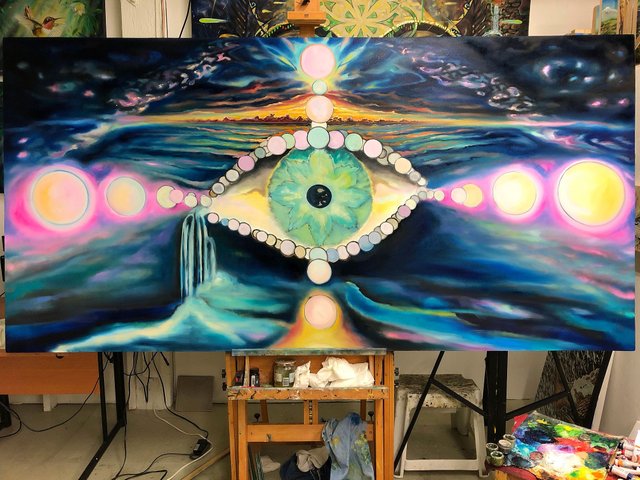 And this is where I left my brushes rest today: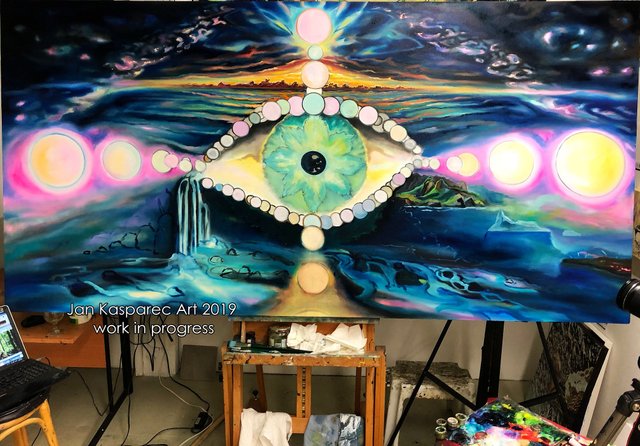 I am exhausted and will go home unusually soon (9pm).
Pray for me sleep if you want to see this beauty come to life sooner than later.
Thank you for your support,
Much Love to all,
Jan
@jankasparec