Ready to impress - pencil drawing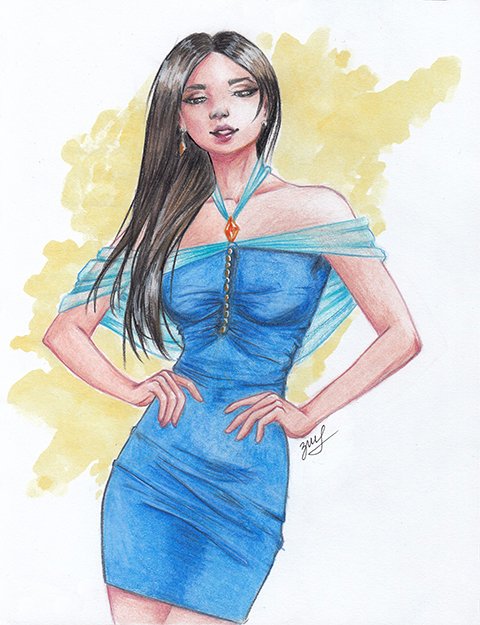 Hey, everyone! :)
Again switching up drawing media and this time opting for colored pencils :) Only for the Background I used watercolors.
I wanted to try and soften up the colors and blending them this time, because I didn't want to burnish the paper and waste a lot of my pencils in the process.
Recently I watched a very nice tutorial about pencil blender substitutes, since I didn't want to pay so much and order from Amazon Gamsol :D So I went full Ghetto and used nail polish, which supposedly is a good alternative (YEY perks of being a girl!!)
I have to say the pencils blended so smoothly! The only issue I had was that it was wiping too much of the pigment, but that could be due to the fact that I used a lot of product on the cotton swab, something that surely will be polished with time.
Unfortunately again I didn't take photos of my progress.. I was just in my own world and forgot :( I will try to remember next time.
---
If you like my art, please support me by upvoting and following me not to miss out on future content :) Comments are always welcomed and I do accept constructive criticism!
If any of you are interested in buying any of my traditional original artworks that I have included in any of my posts leave me a message :) I also accept commission requests!