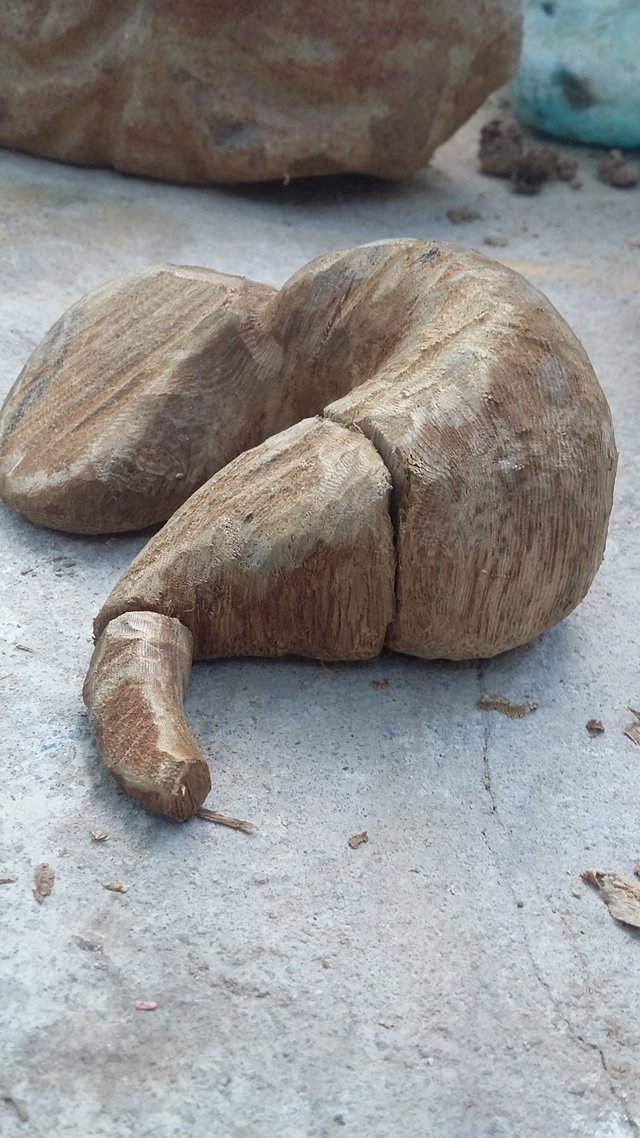 LIFE, an illusion…
Seeking to define this concept considered as abstract is not an easy task, especially in the current context in which humanity is generally found, we speak about thousand of ideals, points of view, inclinations, projections and among many other perceptions that make of this word a dynamic hue of infinity.
Dynamic Hue of infinity, I like this. Despite of being words that may not have a logical order or organization within life as a concept, they offer me a HUE, a scale of varied nuances that make it as rich in content and representations as you can think, in a certain point what began as a lifestyle became another with only the addition of perhaps a third in the form of a council, something like a chain of favors, starting with a gift, a phrase, a book, a song ... this heterogeneous range therefore, must be DYNAMIC, in constant movement, in constant change, progress or evolution. In the year 1993 Spilberg introduced us to Jurasic Park a character called Malcom and his famous phrase: "Life finds its way"; which statically, I assure will not.
The travels unroad demands action, demands an awakening whose engine is in the vibrations of doing, walking, speaking, knowing and understanding the world around us, the world whose possibilities are INFINITE, perhaps not because of the number of options to be in this life, but rather of the own and individual variations of each of them.

Particularly life is one of the concepts that I usually take into consideration in my artistic productions, despite not having a hundred percent defined north. My approach has been maintained under subtle representations of sexual organs, abstractions of newborns, having as always the wood carved as my ally in this process.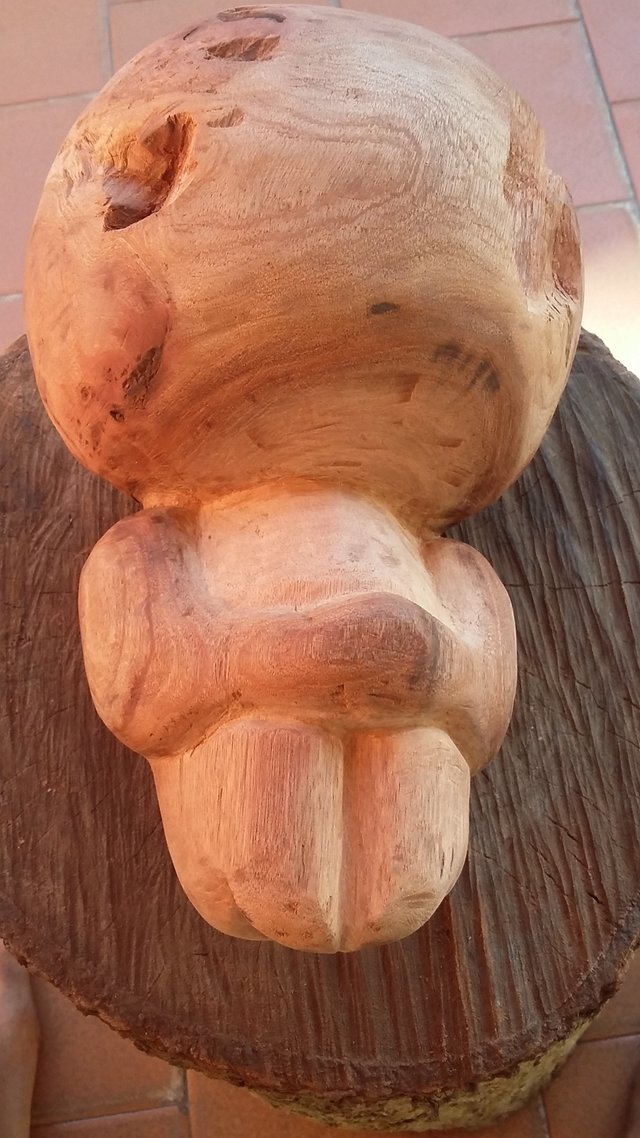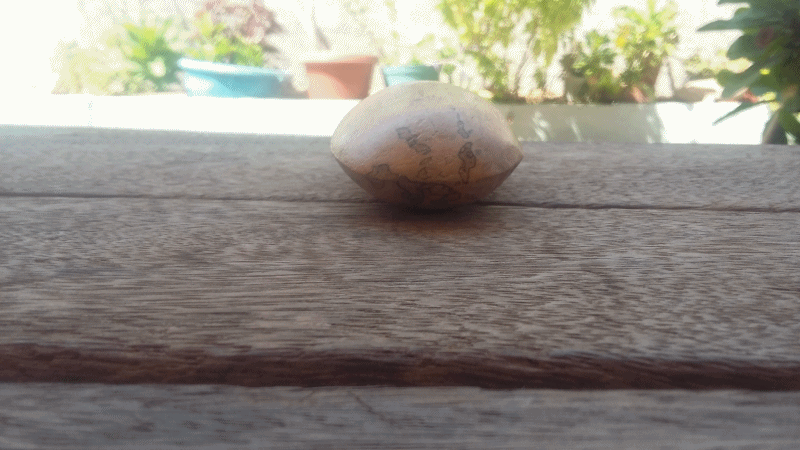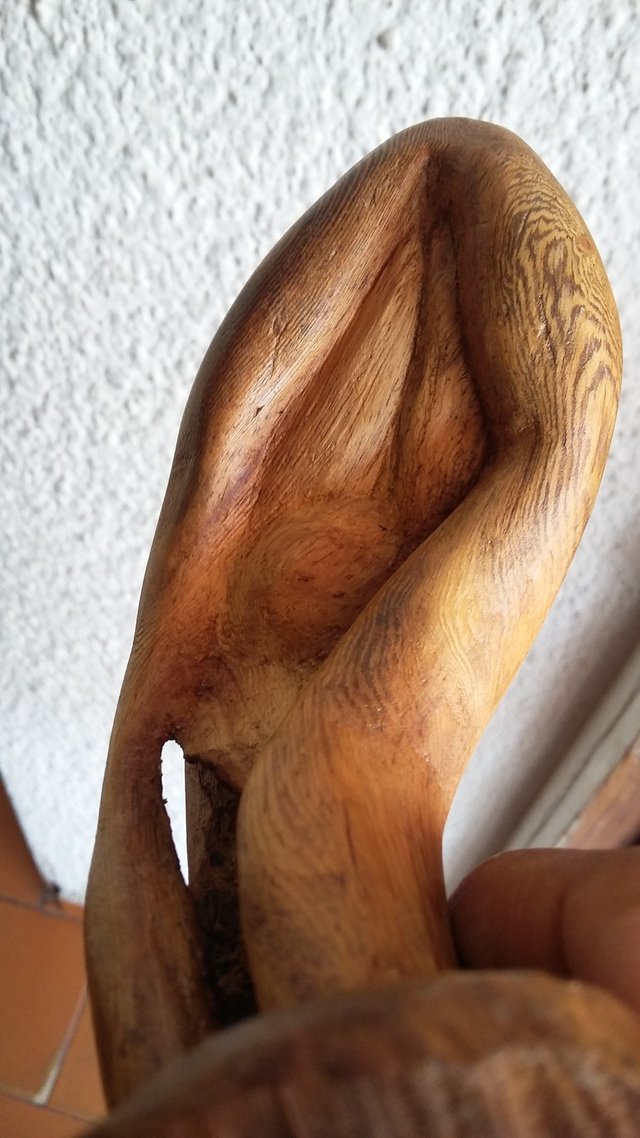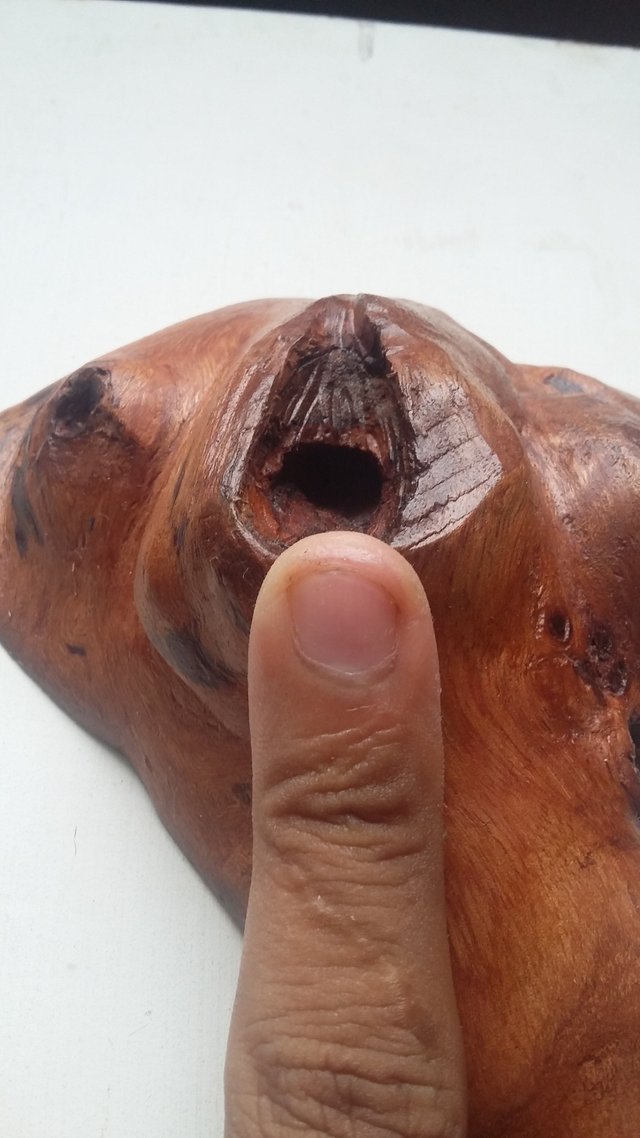 I explore this concept with the idea of the newborn, of what is in gestation or even more naturally, in germination. Life that in spite of taking its first steps, is threatened by ipsofacto by itself, sounding a bit contradictory but keeping logic in it: "The life's number one enemy, is life itself"
This time I present a new wood carving with its technical process and this small thinking of company, so I hope you like it.
Nuevamente la madera me dijo lo que quería ser de grande, y dentro de ella vi esta clase de embrión que exigía libertad, por lo que procedí a ofrecérsela.
As always, the wood told me what It wanted to be as an growth up, and inside it I saw this kind of embryo that demanded freedom, so I proceeded to offer it..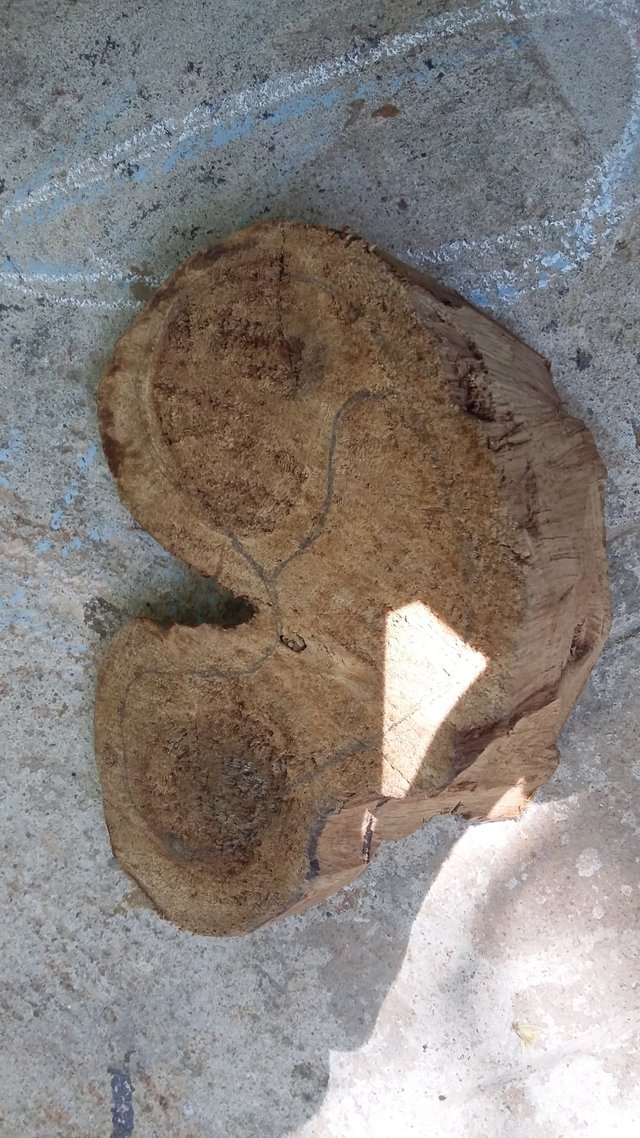 Note that from the beginning, the sense of the size is guided by a curved element of greater size in the upper part, and one of smaller size in the lower part; Like life itself, the process of carving demanded changes, so I decided to invert the sense of the observed figure, mainly because it accentuated more the form itself where his gesture was more emphasized.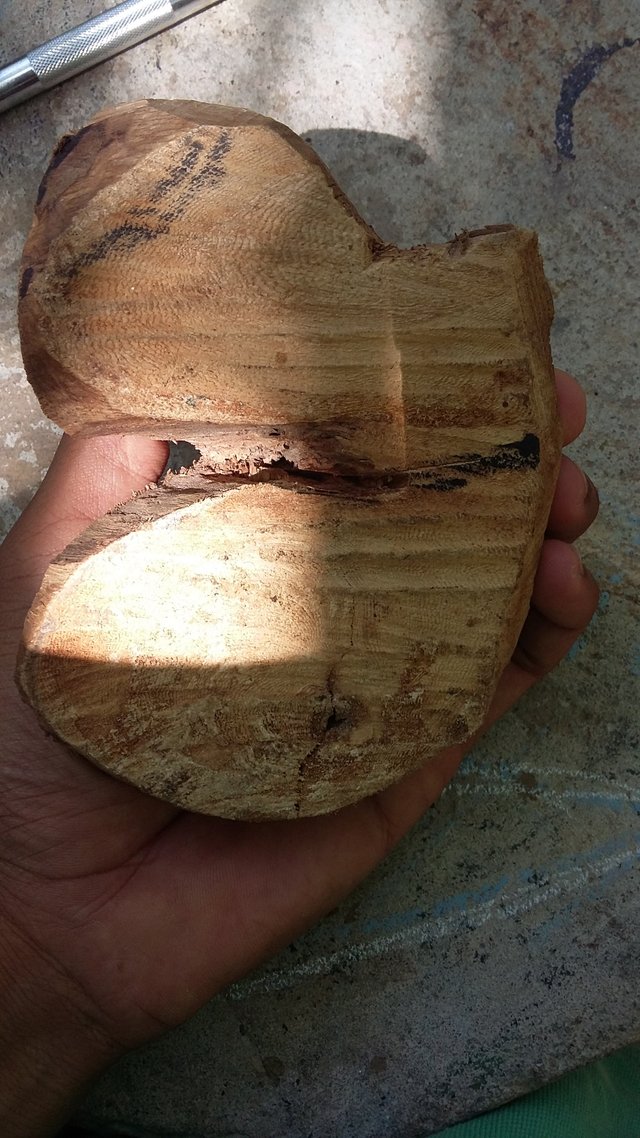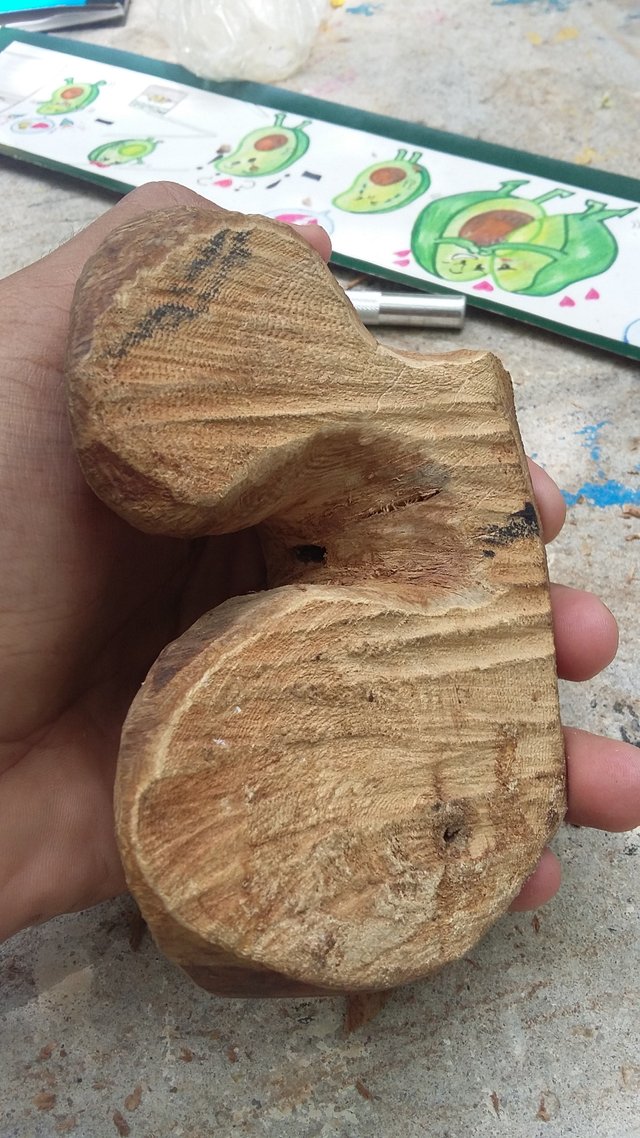 A hole and a small fracture in the wood stood out, my experience tell me that in some point it would break, so, why not follow it. I proceeded to "destabilize" it in such a way, hoping to have as a result that fracture in the most desired place where the total structure or the figure itself would not affect so abruptly.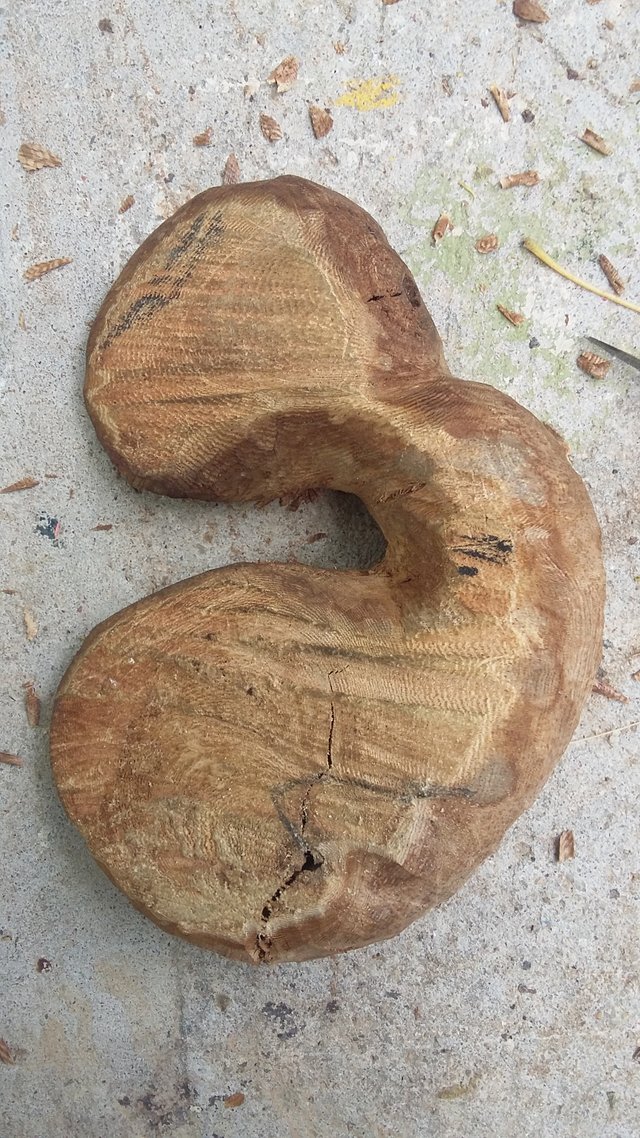 A hammer blow and Vuala ...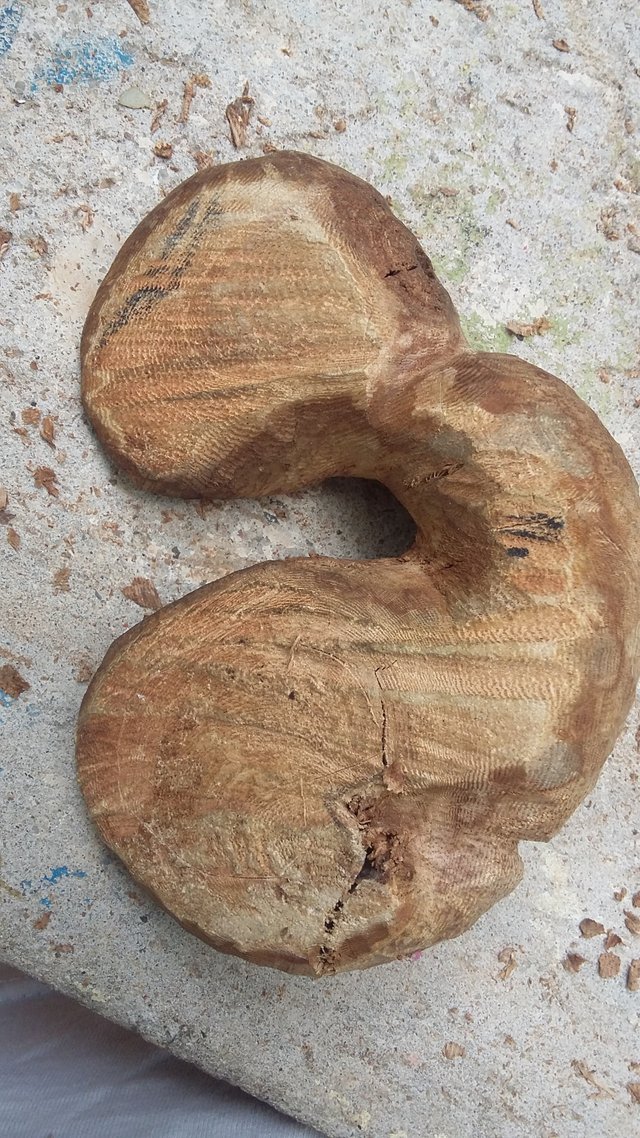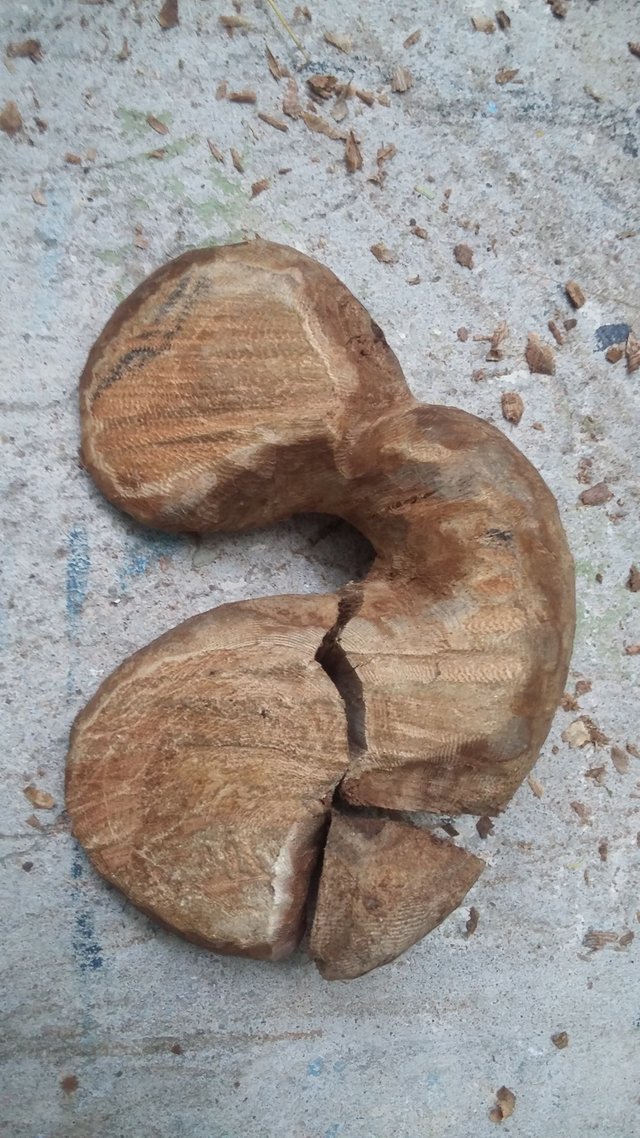 What remained was to continue with the same technique and thus obtain the desired result, being this curved path that started from the head, the body and finally the tail.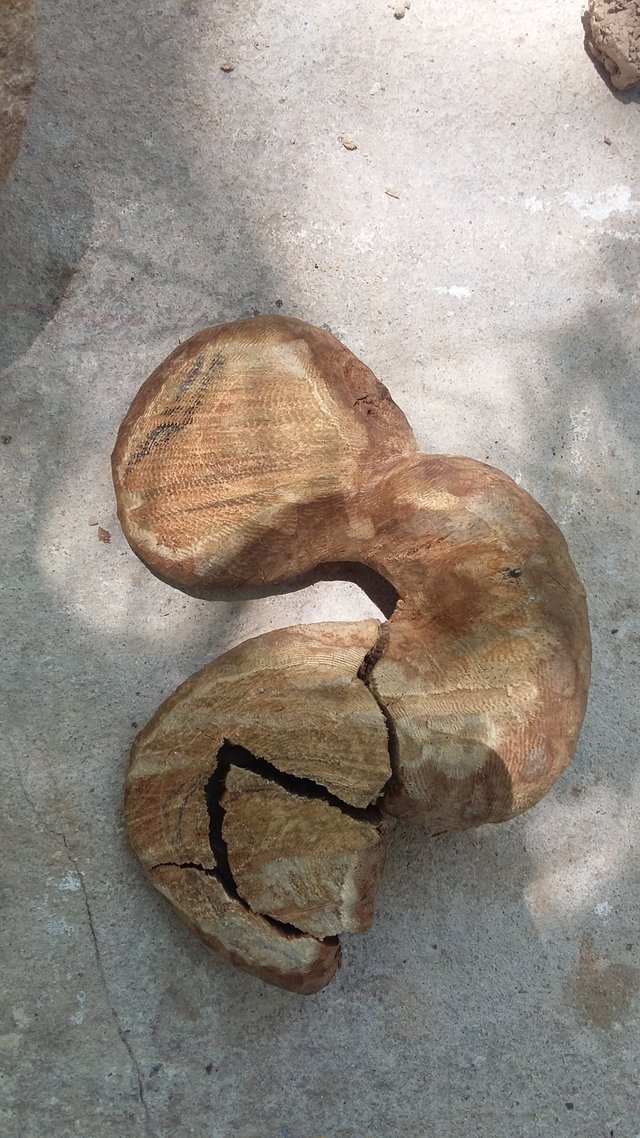 Playing and improvising a bit with the size, I proceeded to make a hole in the middle of the head which balanced the occupied space and the gaps around the decrease of material from top to bottom, that is, we sought to have a balance between the weights not only visual but materials of the size.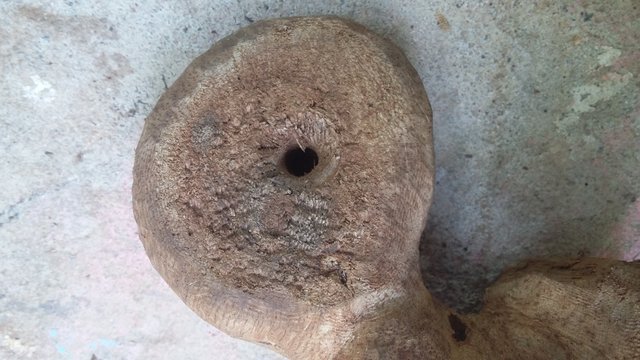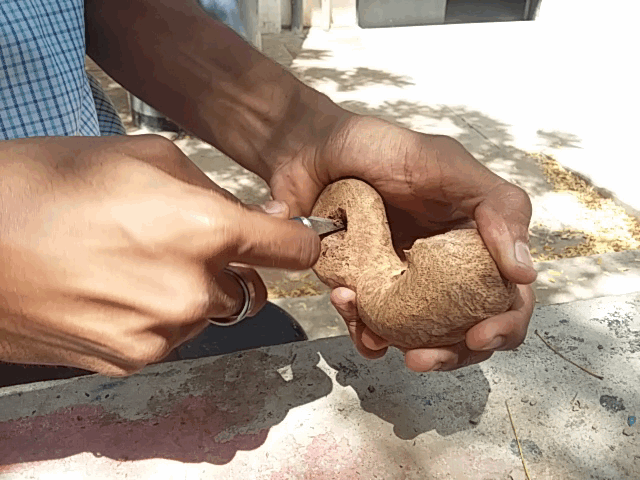 Without the hole, the head has a prominent weight in comparison to the body and tail, the empty space created by the hole there seems to be a certain balance and even the psychological sensation of completing that which is not at the extreme end of the tail, being our view the one in charge of doing it.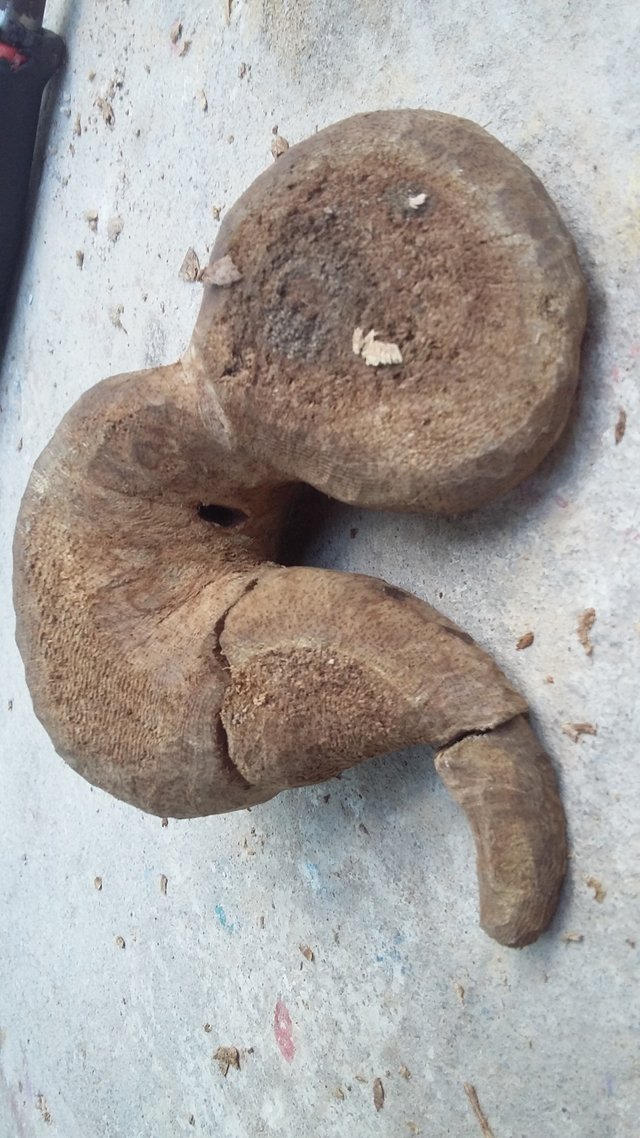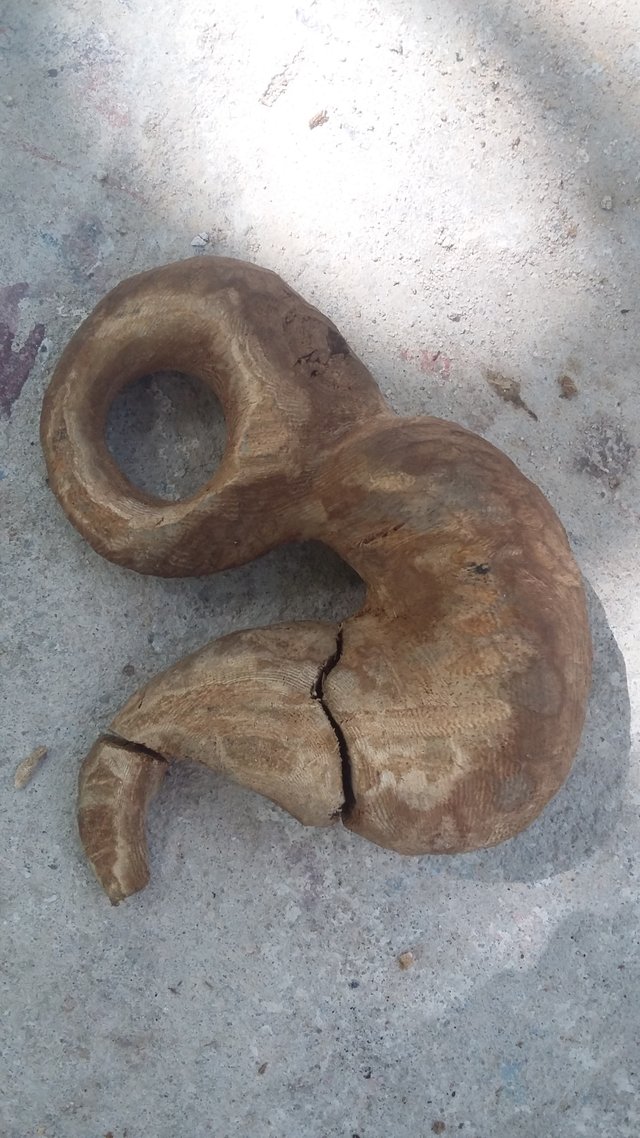 Proceeding with some ideas, thoughts and reflections that revolve around this idea, thoughts that focus on its representation, on the symbolic elements that surround them and on their own existence .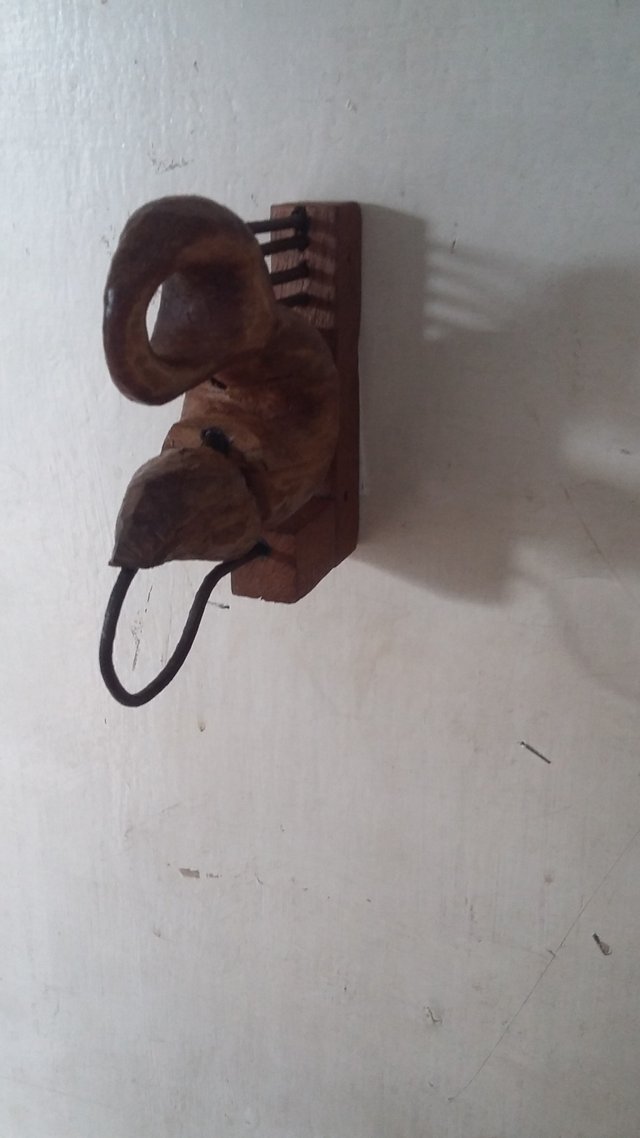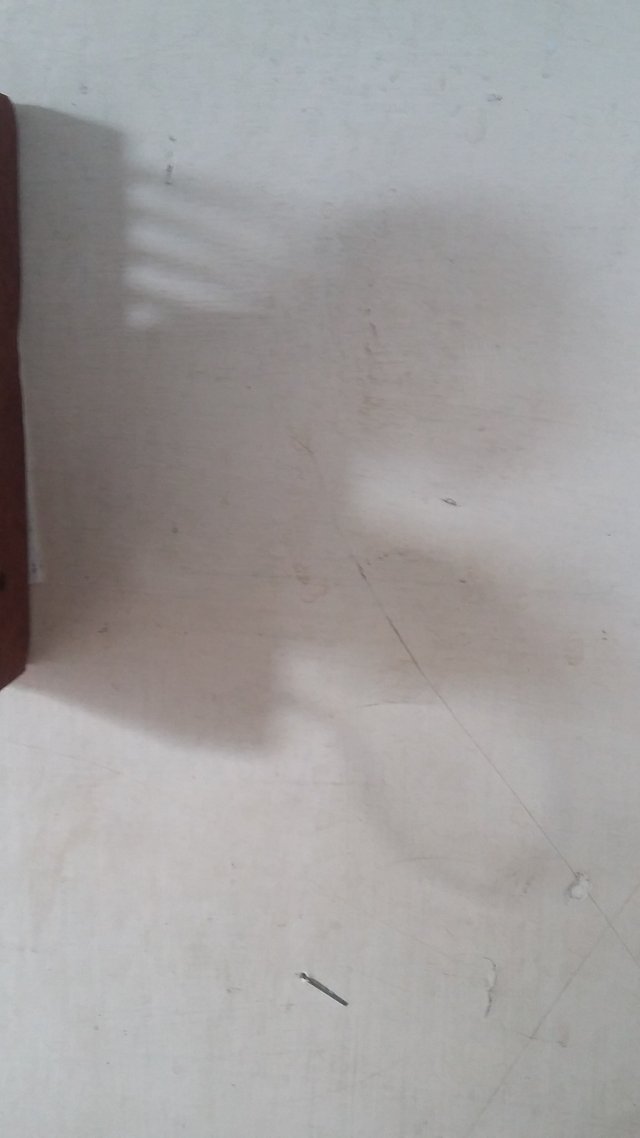 This new member of my brotherhood of the dead as I called them long ago lies on his own pedestal, his altar, which not only gives him a sense of stability and support but a cruel and ironic one: a structure alien to him, an order that transfigures him ... It * complete it *, but at the expense of what? I wonder.
His corpus: divided, is linked again through corrupt assemblies that make him belong again to himself, that make him ** "one" ** once again.
An illusion, to which we cling by will even if we deny it, even if we reject it, even though our convictions lead us to inhospitable and virgin lands full of us, full of what makes us real; The crude truth is that the illusion is written in impure media, through signs that the system imposes on you, of interpretations that come from the influence of others, from spoken languages, from read books, from past dreams.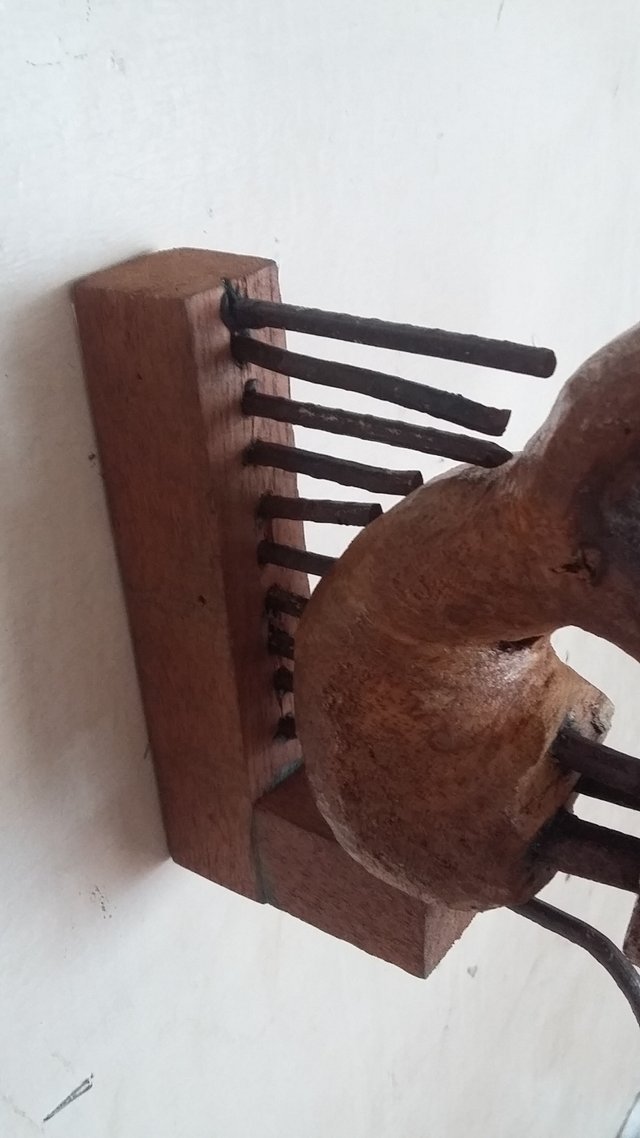 The reality is that life will always be part of someone else's script, our paths never, NEVER! will be unique, there will always be networks that bind us to something or someone. Can truth be one? Maybe, but it's out of our reach to find it.
Our truth ... our life is an illusion that we cling hard, we, people who take a minute of their time to question themselves and others. With what authority do we do it? Our will. With what objective? Torturing us in planes that do not exist, in trips without a point of arrival, in paths without sense, with compasses of values that are nothing more than the reflection of our world and our lies.
An ancient oriental tale based on the deity Maya narrates why children play with their toys, having the questioning of a young man who knows the deception in which he lives, in the meaningless activity to which the other infants are subjected; but his truth does not bring him more than doubts, his conscience knows the veil that covers triviality and playfulness and even then he wondered the following:
"Do you know that you are playing with illusions?
The young * naives * responded:
Of course we know, but we do not think about it. If we remembered at every moment that our toys are imitations, we could not play. And we need to play, We need to rehearse what we will do tomorrow. That's why we sink in our game and we enjoy it as a reality.
The lonely child turned in his footsteps, and understood the reason for his eternal sadness. It is not always happy to know all the truths or have them continuously present "
That final statement has always been the subject of torture for those who know some answers or at least believe they know them, questioning myself: does the truth give you the unique knowledge? But: What for? What will you do with it? Scrub it in a categorical and uncompromising way? Give the opportunity to others to achieve it by itself?.. I honestly do not know
The only thing I know is that in this exact moment in the world a child cries of hunger, someone is cruelly murdered, a bomb dismantles human beings, a couple sleeps happily, a child runs frantic to his hiding place, someone achieves his goals and I I wrote this ... my head is spinning and remembers that its time to sleep, tomorrow will be another day and I have to live with it.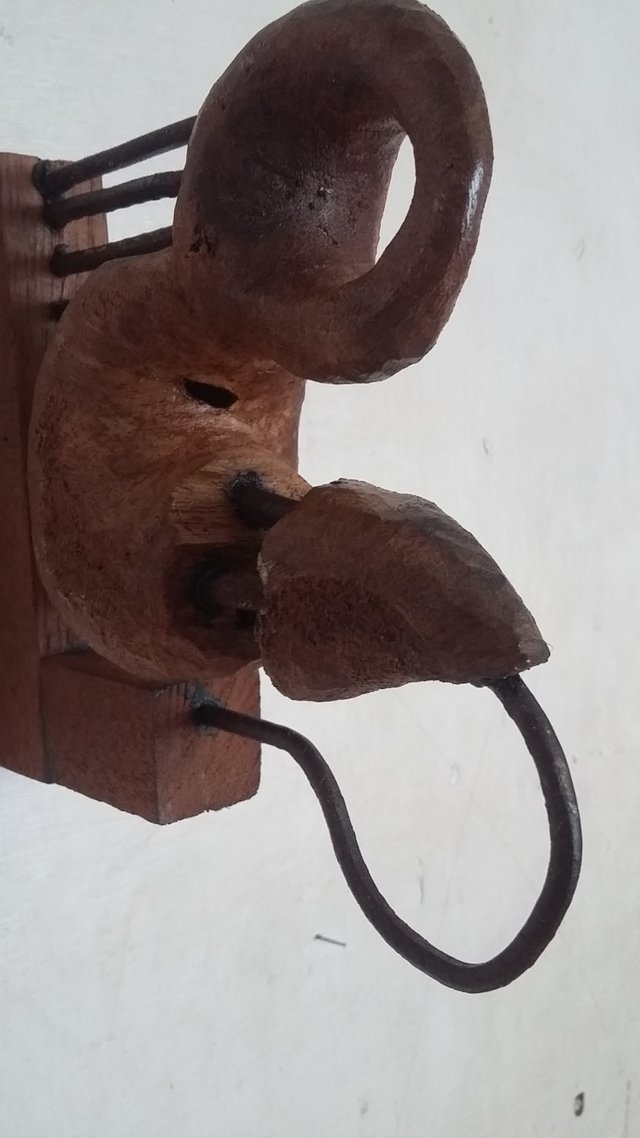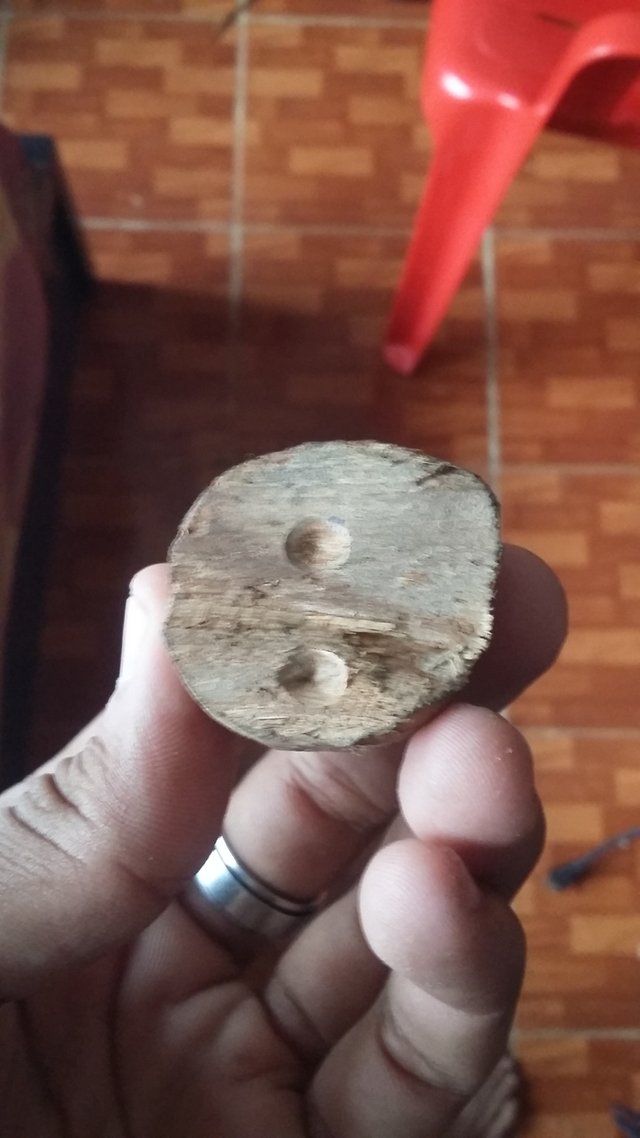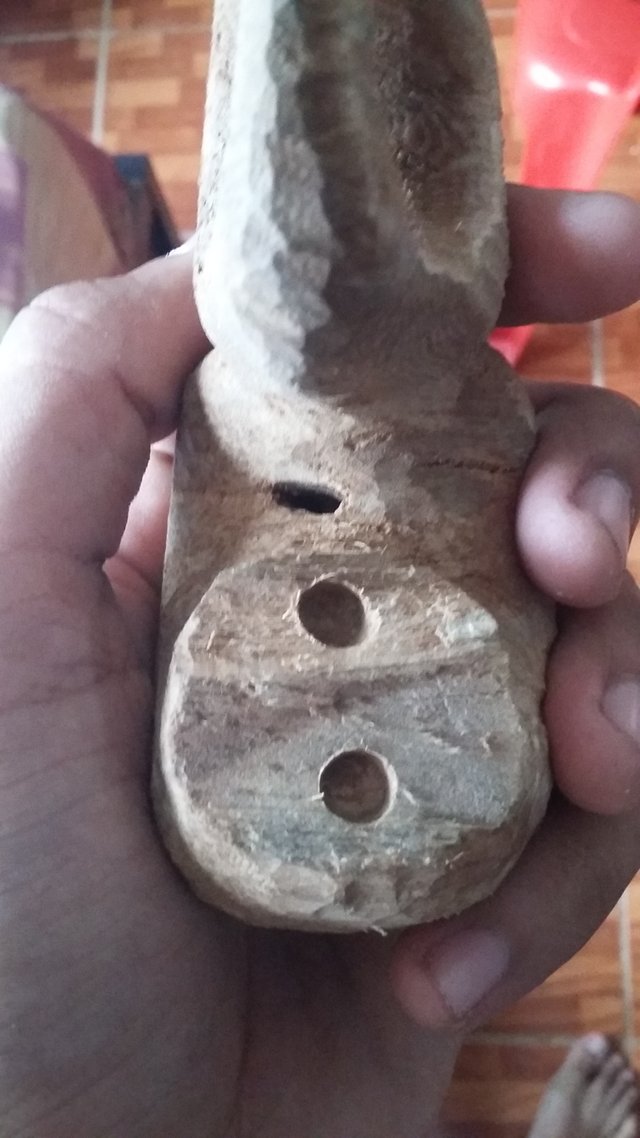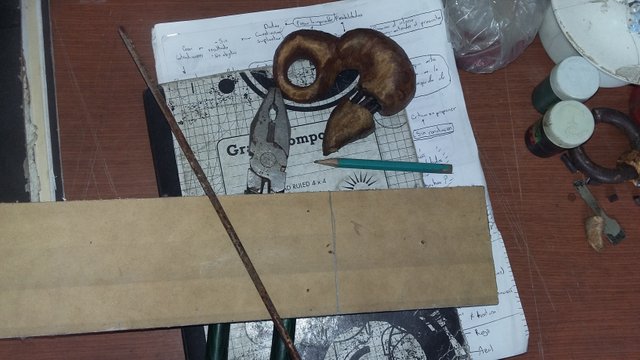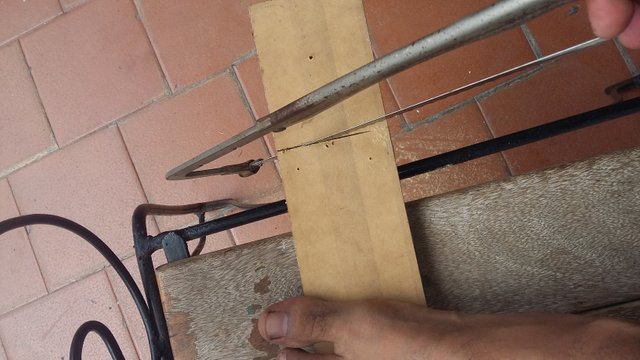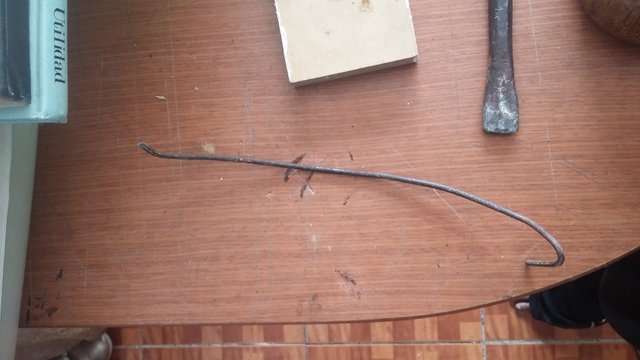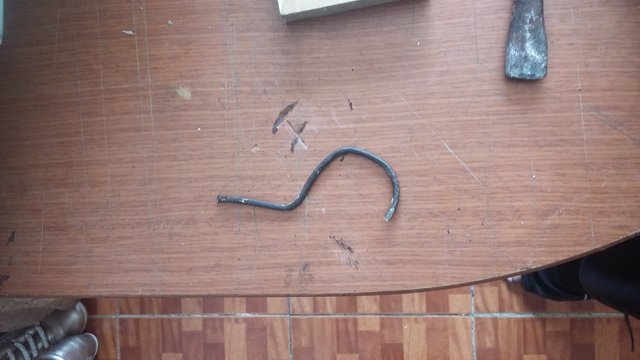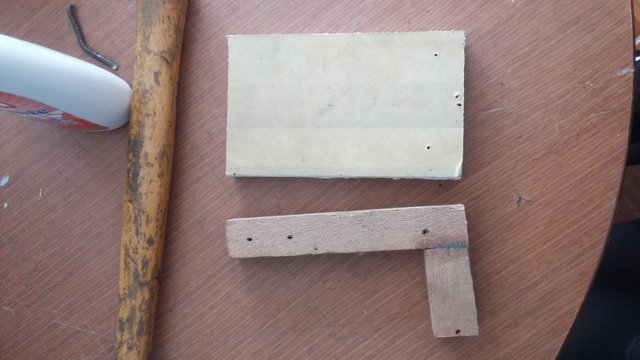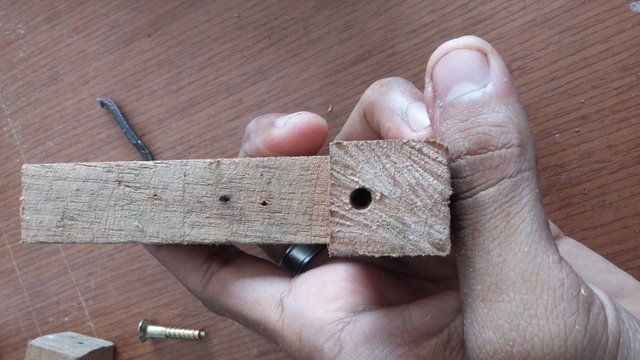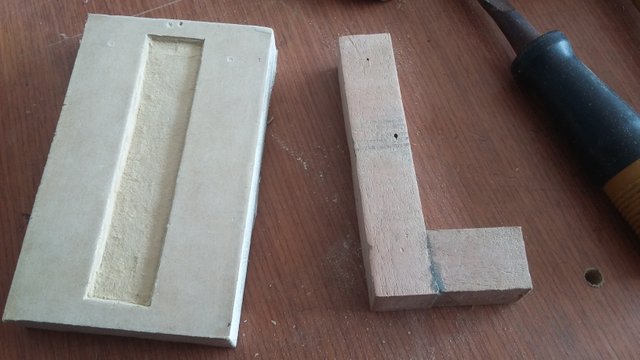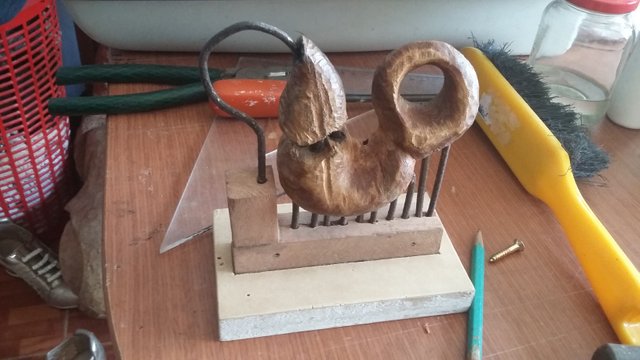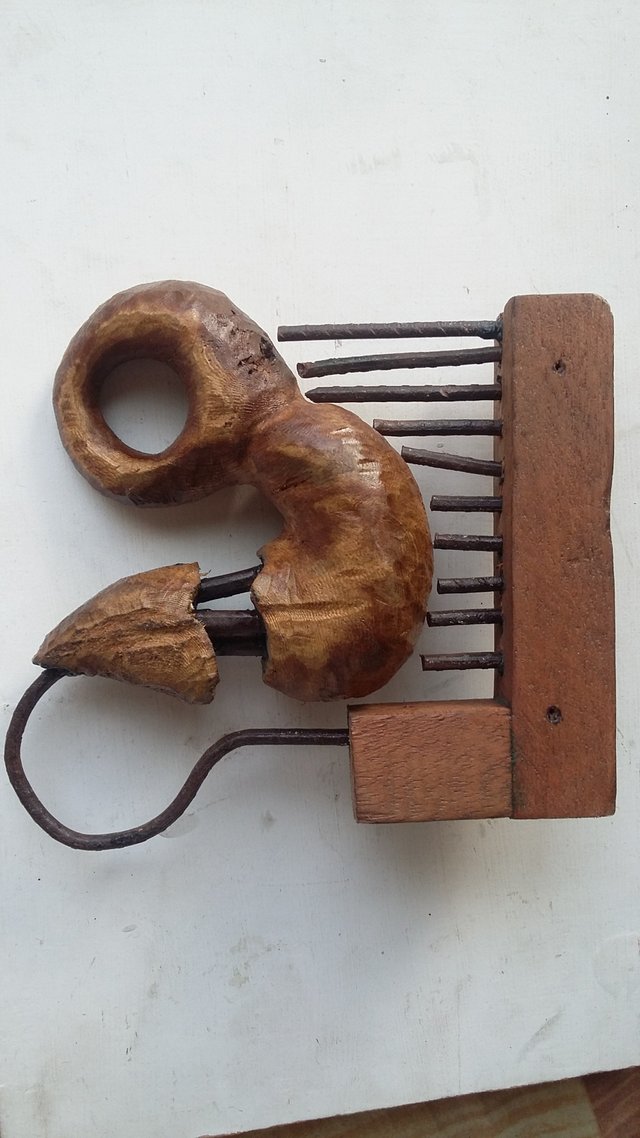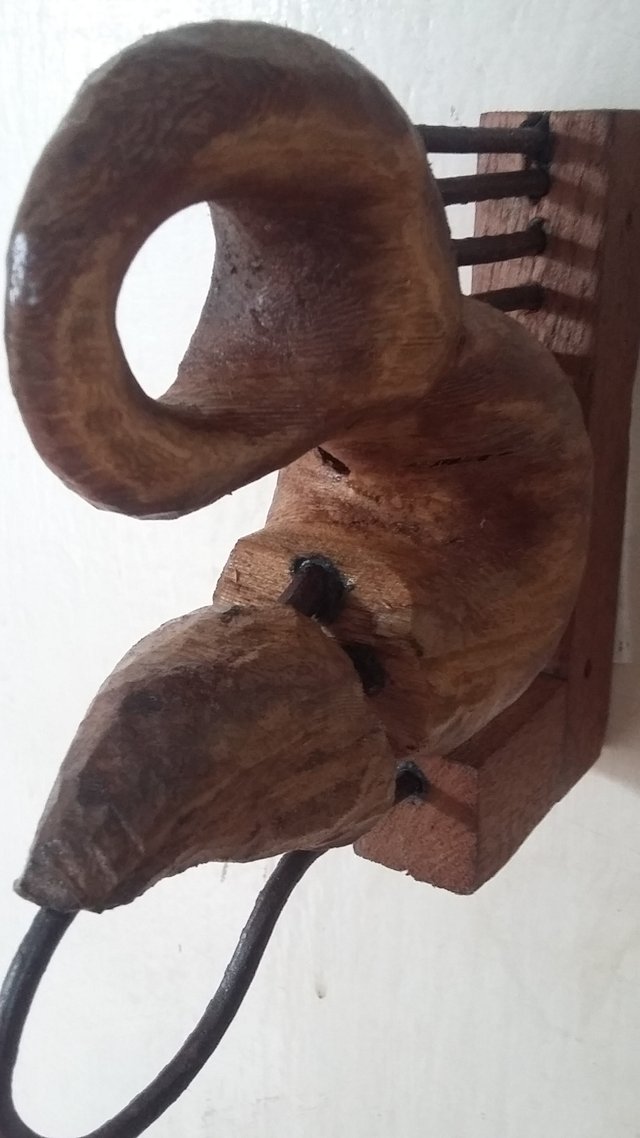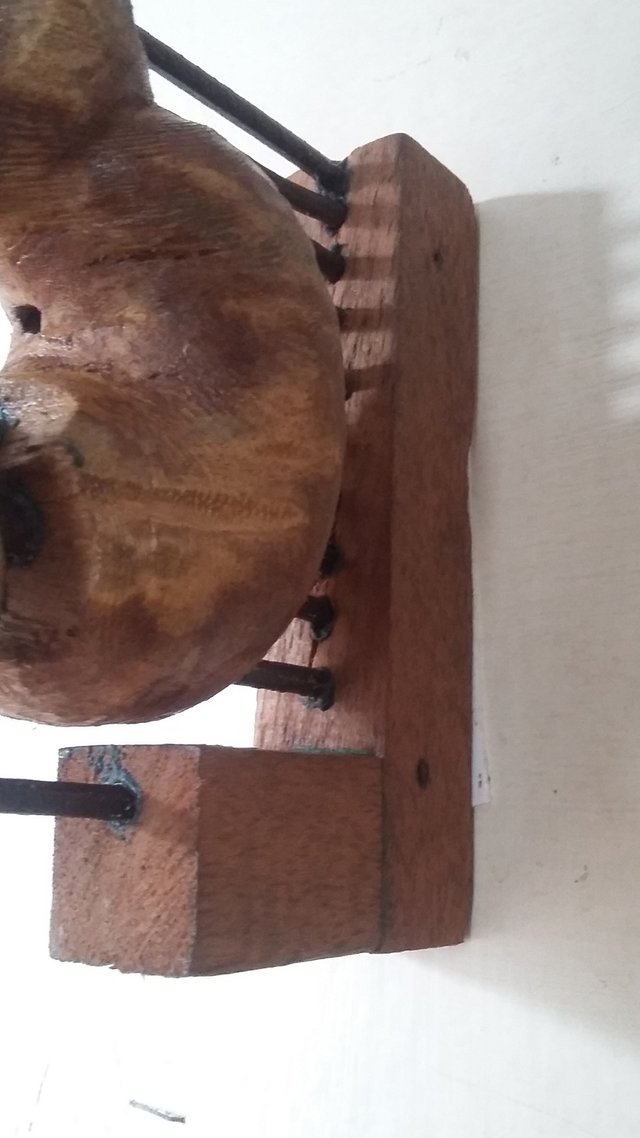 Now that you know a truth, will you have sweet dreams?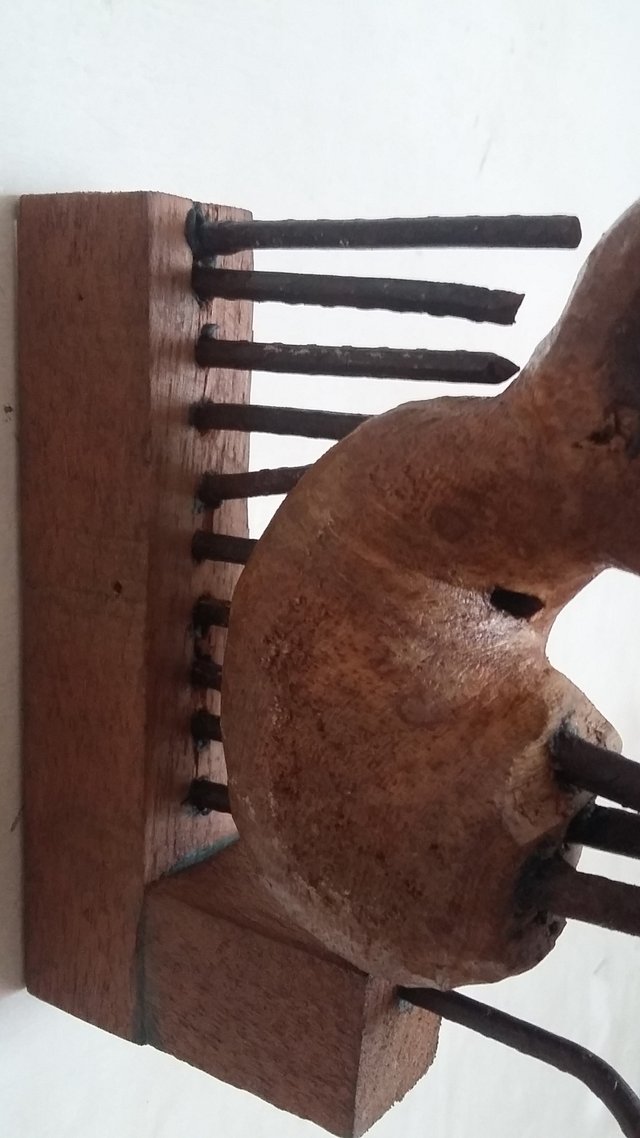 As usual...
Let's be the light!