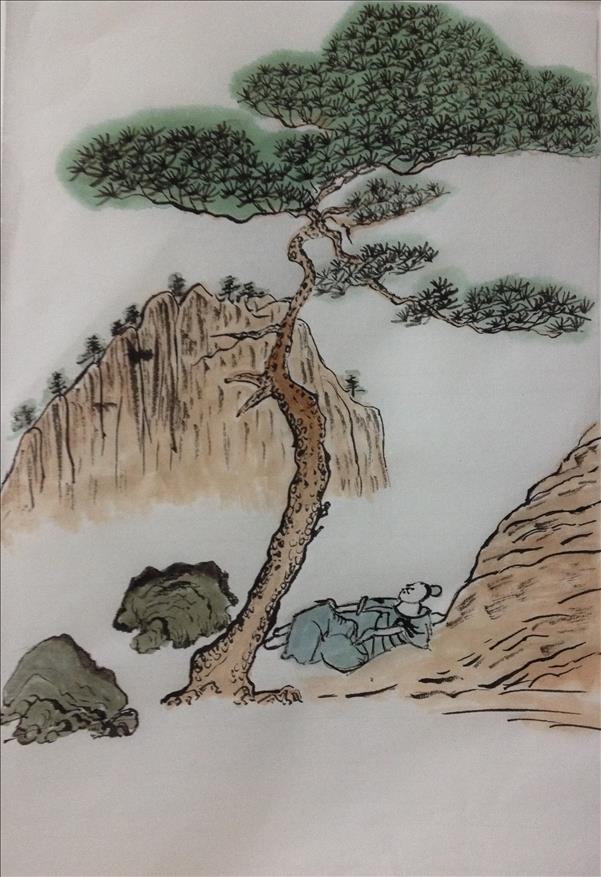 Hi steemians:
In the north of China, it is cold in winter. The flowers have faded, grass and trees have also withered. Only pine trees are still green. Standing on the cliff in obscurity, it looks fresh and refined, bringing vigorous signs of life. It has masculine beauty that no matter how hard it is, it still stands tall and straight. Its adamant spirit will last forevery.
Today I'd like to share with you the painting inspired by a poem. It told us that one person fell asleep under the pine tree and looked upon the stone as pillow. when he woke up, he didn't know the exact time, for he was on the mountain and couldn't feel the passing of the time.
---
Material:
Chinese brush
Chinese painting color
ink
Xuan Paper
The Process 过程:
先画出松树的松干。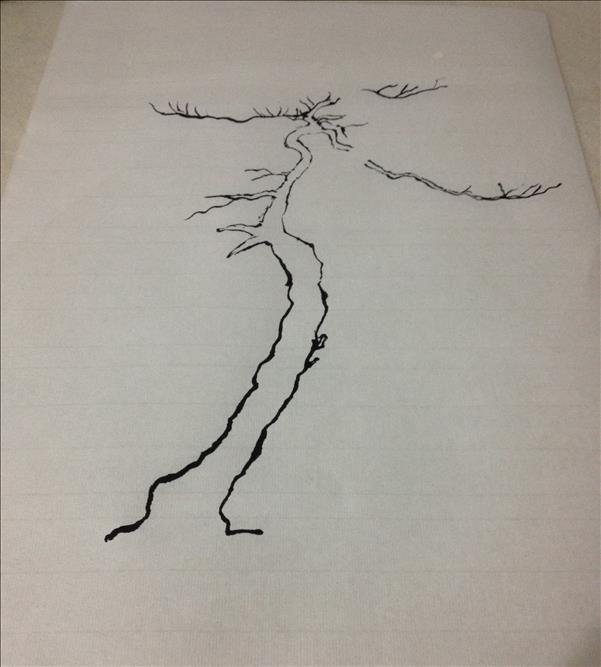 然后再画出细的松枝,和像鱼鳞一样的树皮。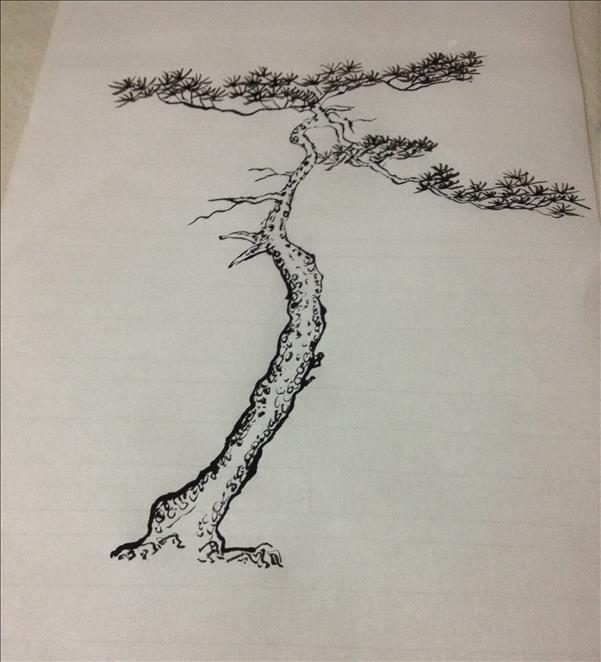 最后画出松针。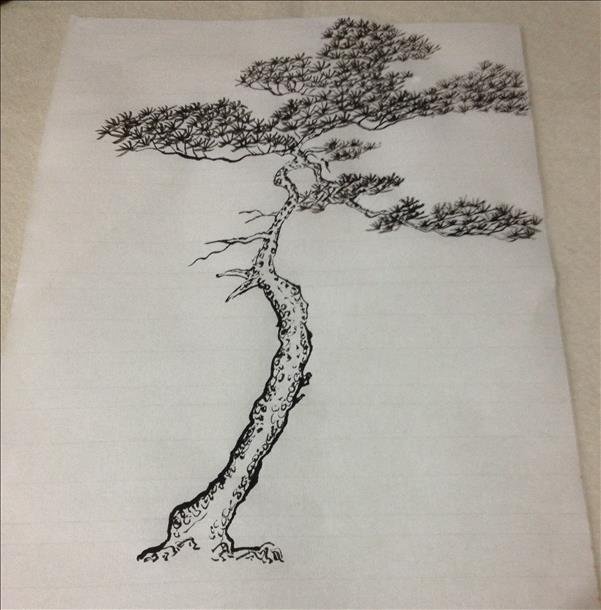 再加一些远处的山脉和近处的石头,人物。灵感来自贾岛的诗《松下偶成》。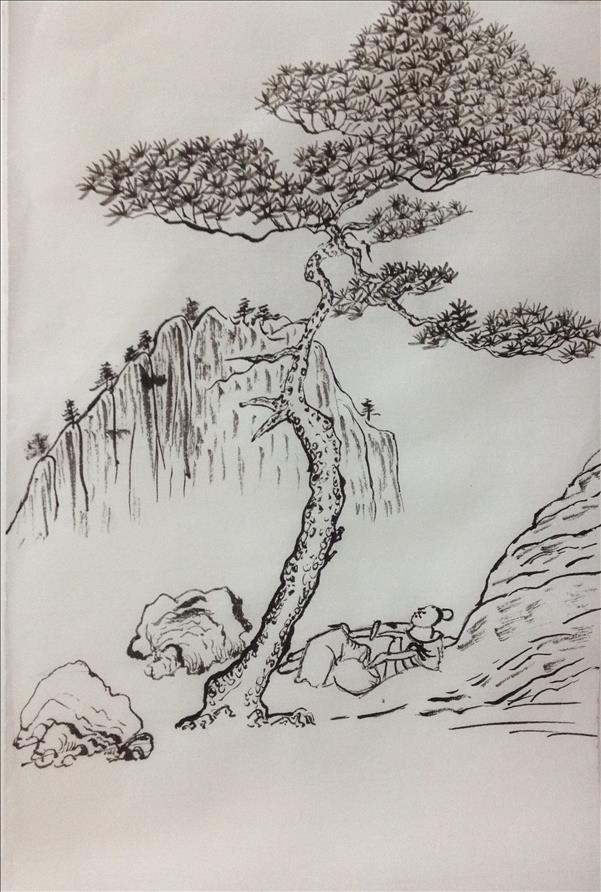 给它们上色,就完成了。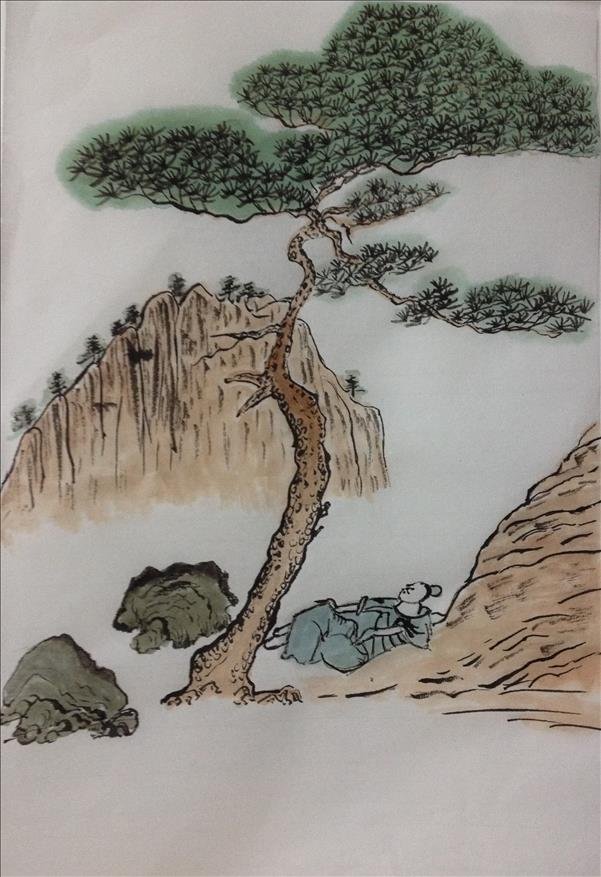 偶来松树下,
高枕石头眠。
山中无尽日,
寒尽不知年。
在北方的冬天,百花凋零,草木枯萎,唯有松树,清翠如染。默默无闻地站在山崖上,清新脱俗,带来一片生机。它的阳刚之美,无论在多么艰苦的环境下,依然昂首挺拔。所以松树也是长青不老的象征。
Thank you.
If you like it, don't forget to upvote, comment and follow me.