How I paint deep space settings for a Techno-Club in Berlin using watercolour and thinliners. First part.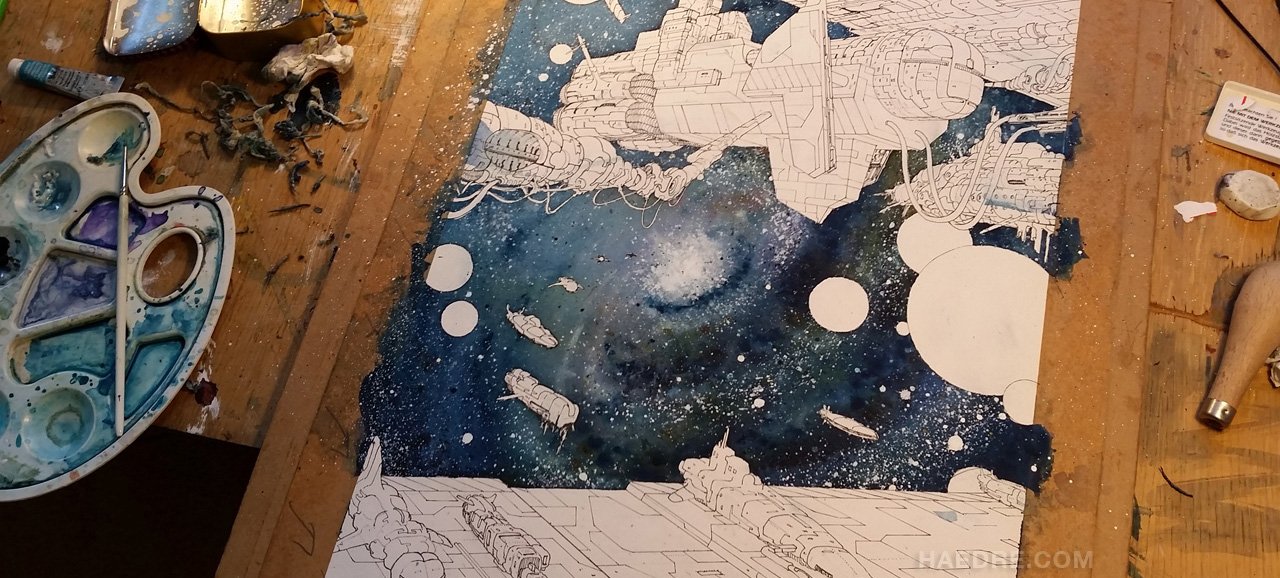 If you've follow a bit my profile, you might know that I regularly do cosmic art for a special kind of retro techno music events called X:Ploration. This is the very last one commissioned by the organiser, @ax10m, who is also a visual artist. The gig itself takes place in November 2018 in Suicide Circus Club, in Berlin, Germany.
Here's a link toward the Facebook Event.
Progress
Let's begin by the beginning. This the idea we were heading at but in the end I didn't like it. So I changed it, keeping the idea of being between two massive docking platforms.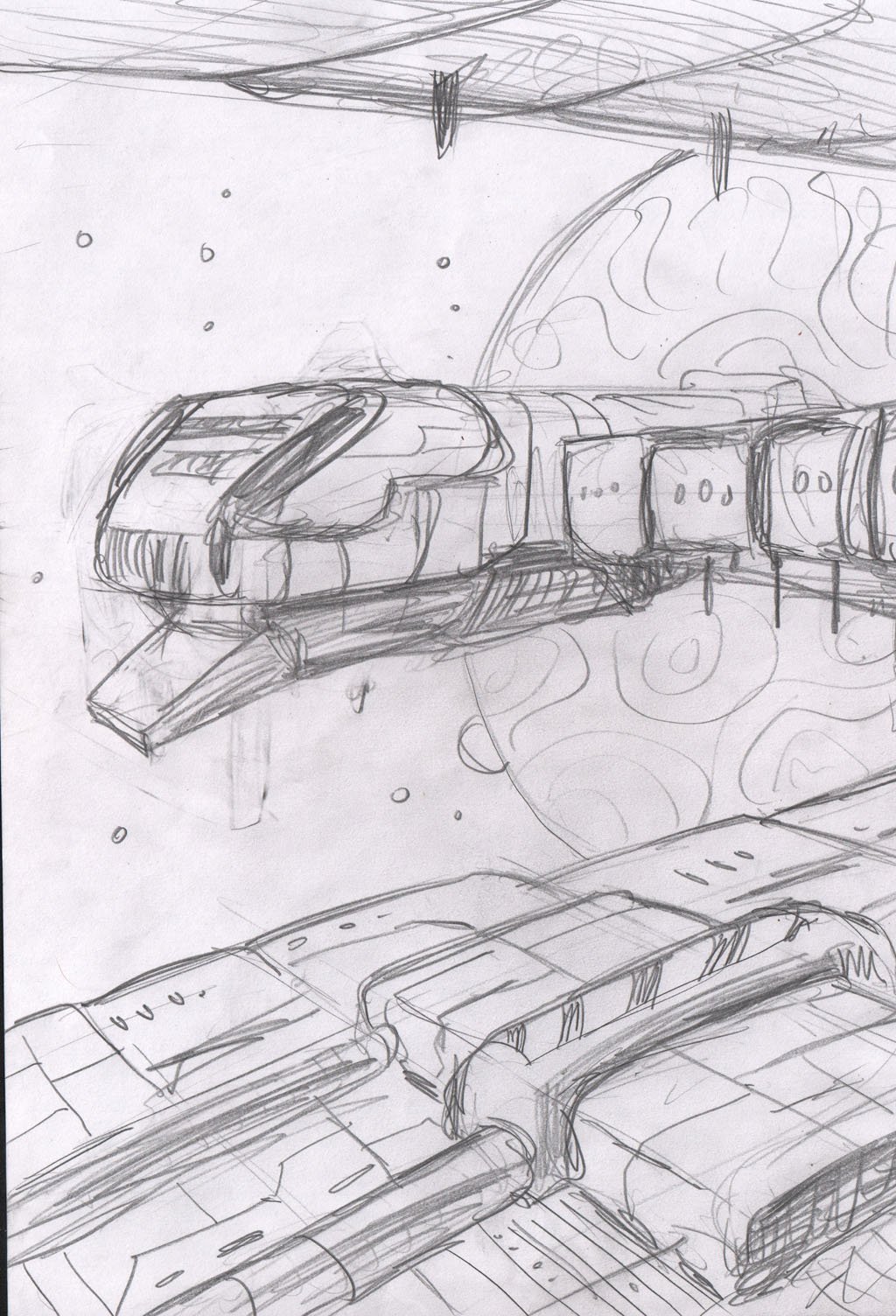 Drawing an horizon (yeah, in space!) and a perspective grid on my prepared Arches 300gr. sheet. Watered and dried on a wood board.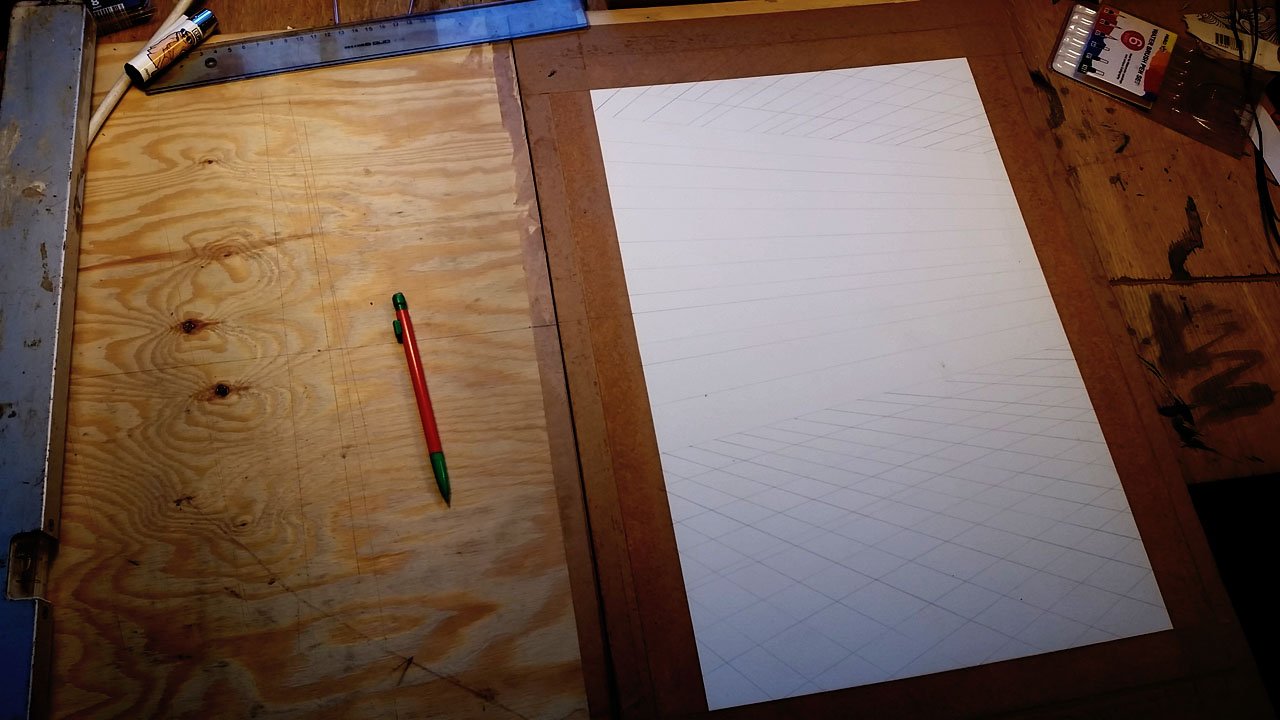 Getting there...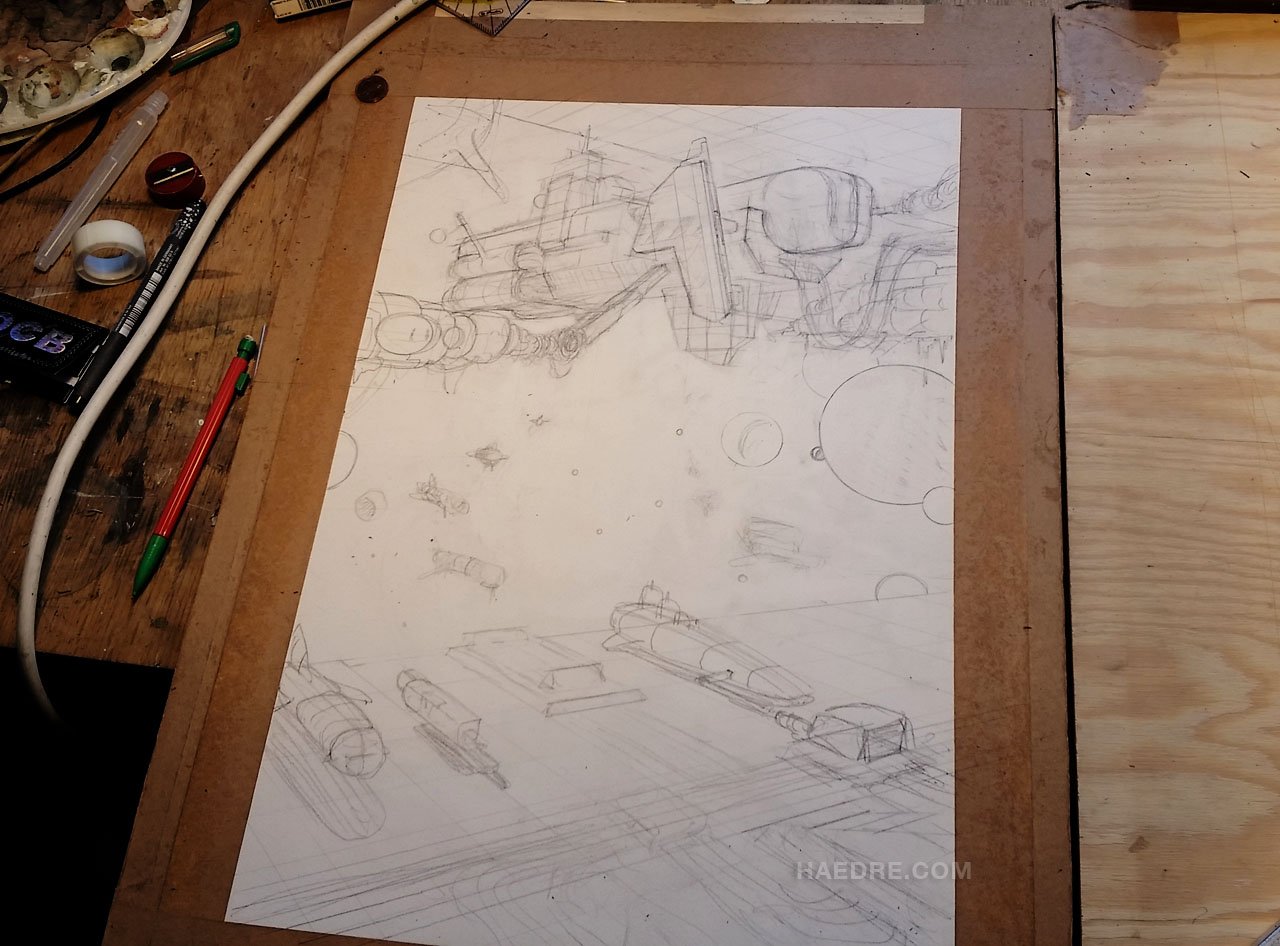 ... ok I can start inking!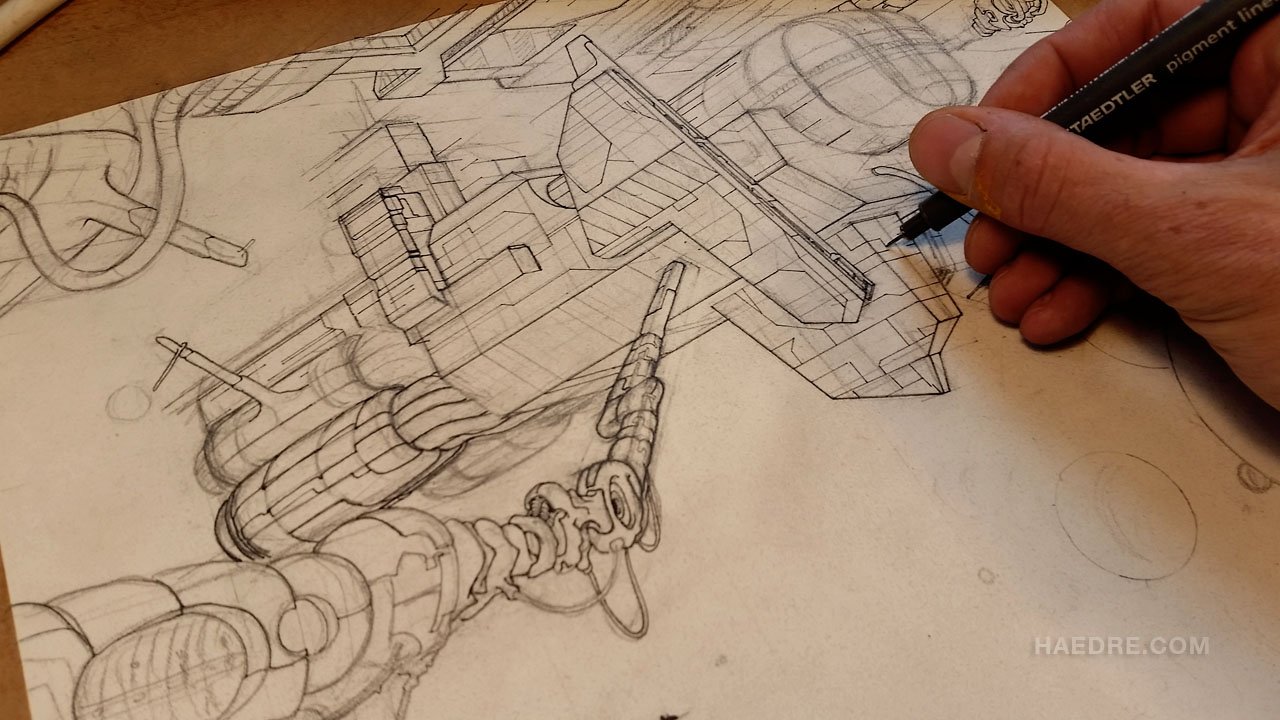 Like most of the time, not too many details but enough to have fun.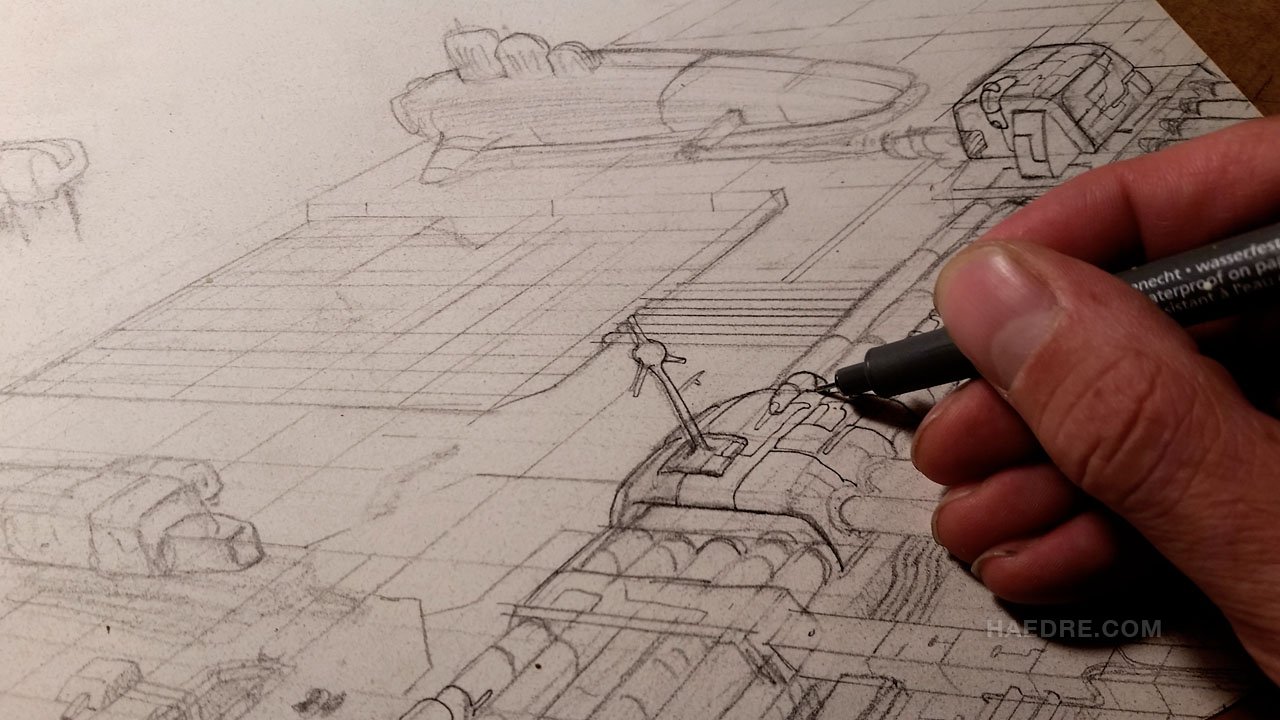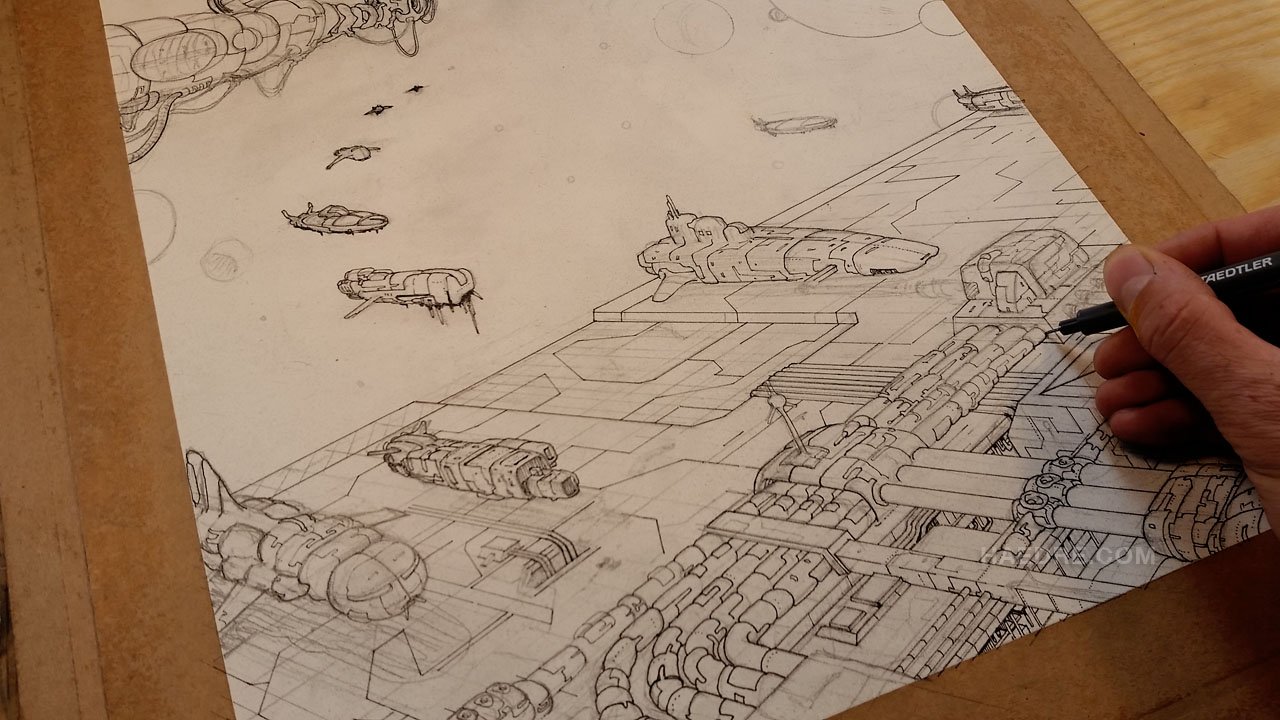 Erased the ink.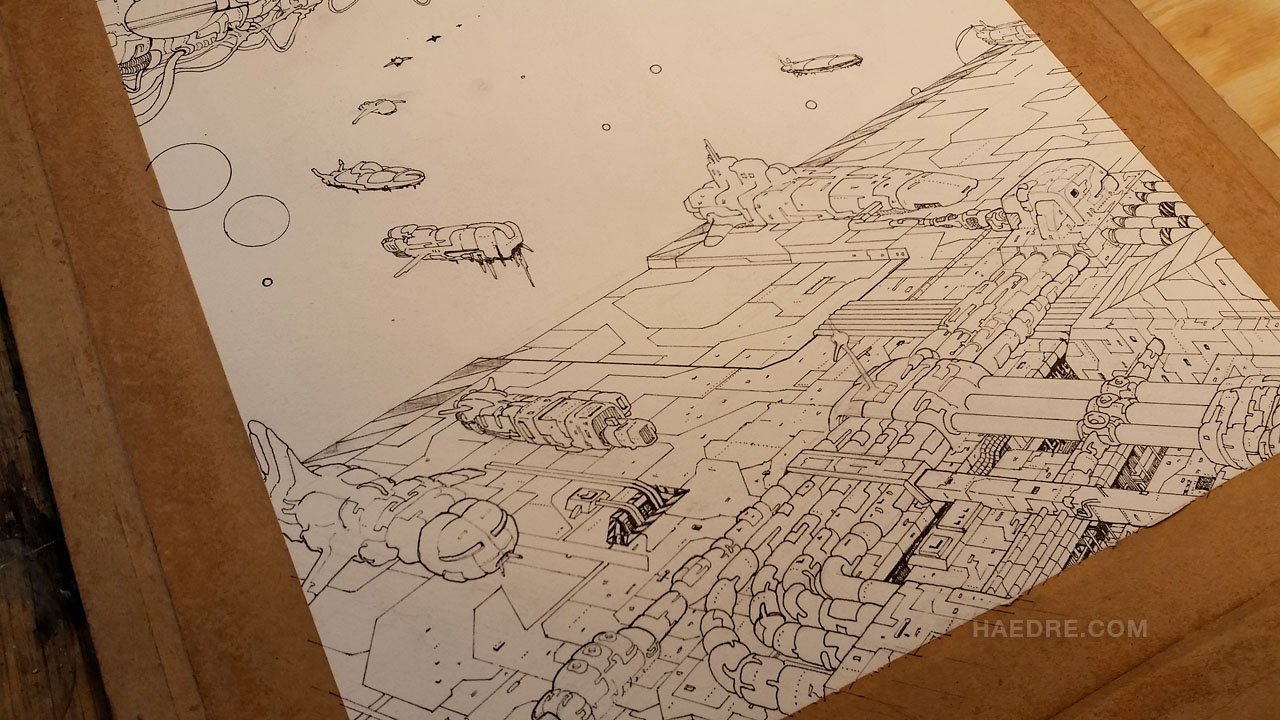 Slick, no?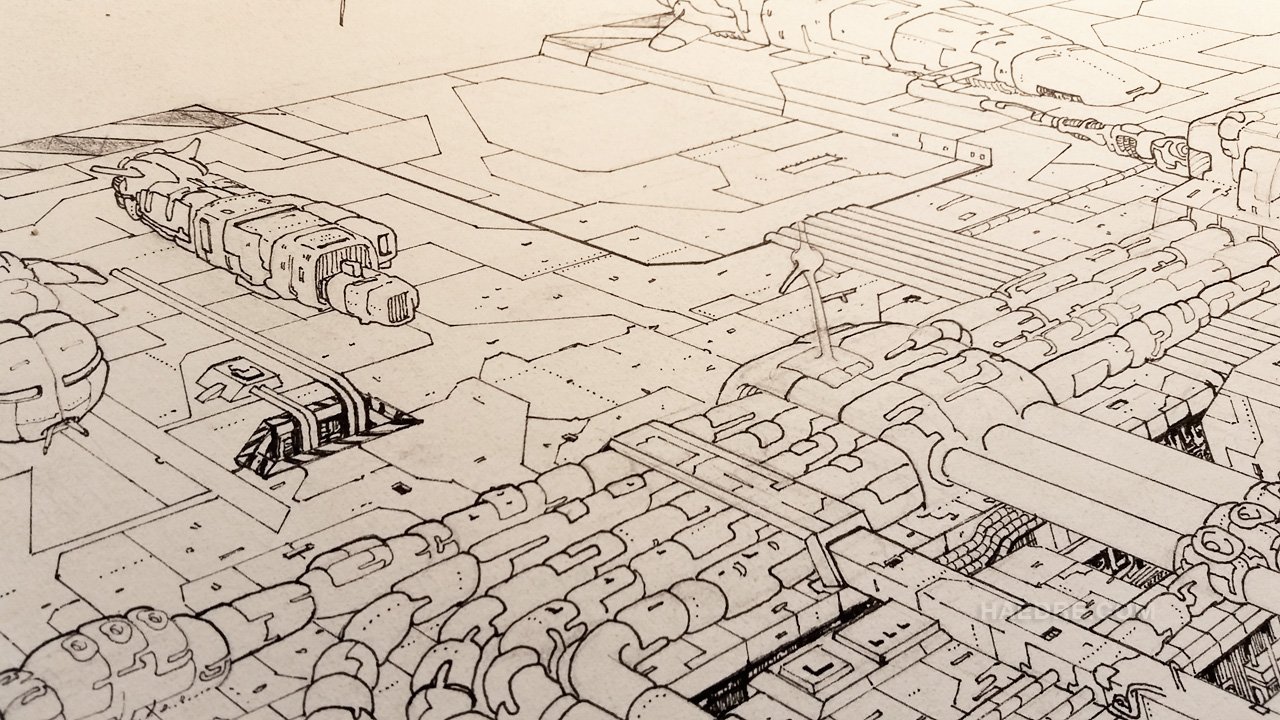 Now that slimy layer is liquid rubber or masking fluid. Applying it is one of the most delicate operation. As it dries really fast, you got to be sure of what you do!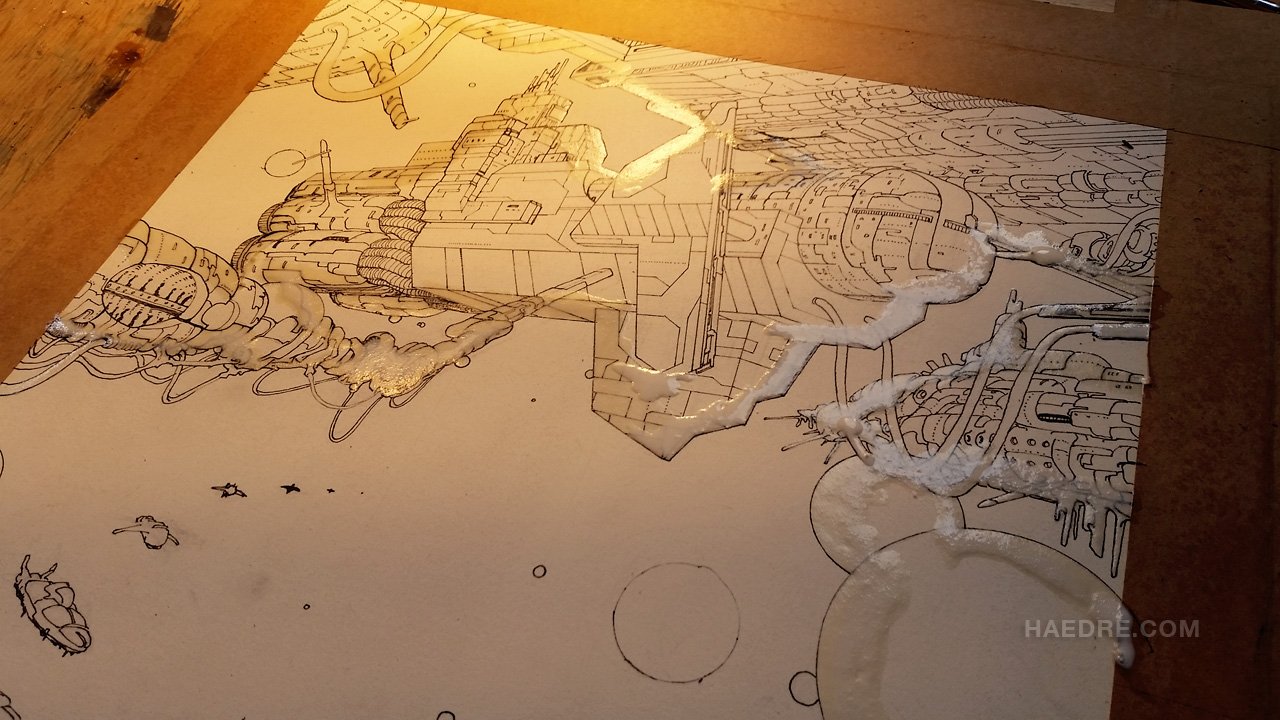 This stuff also ruins your brushes, hence old ones and the need of soapy water.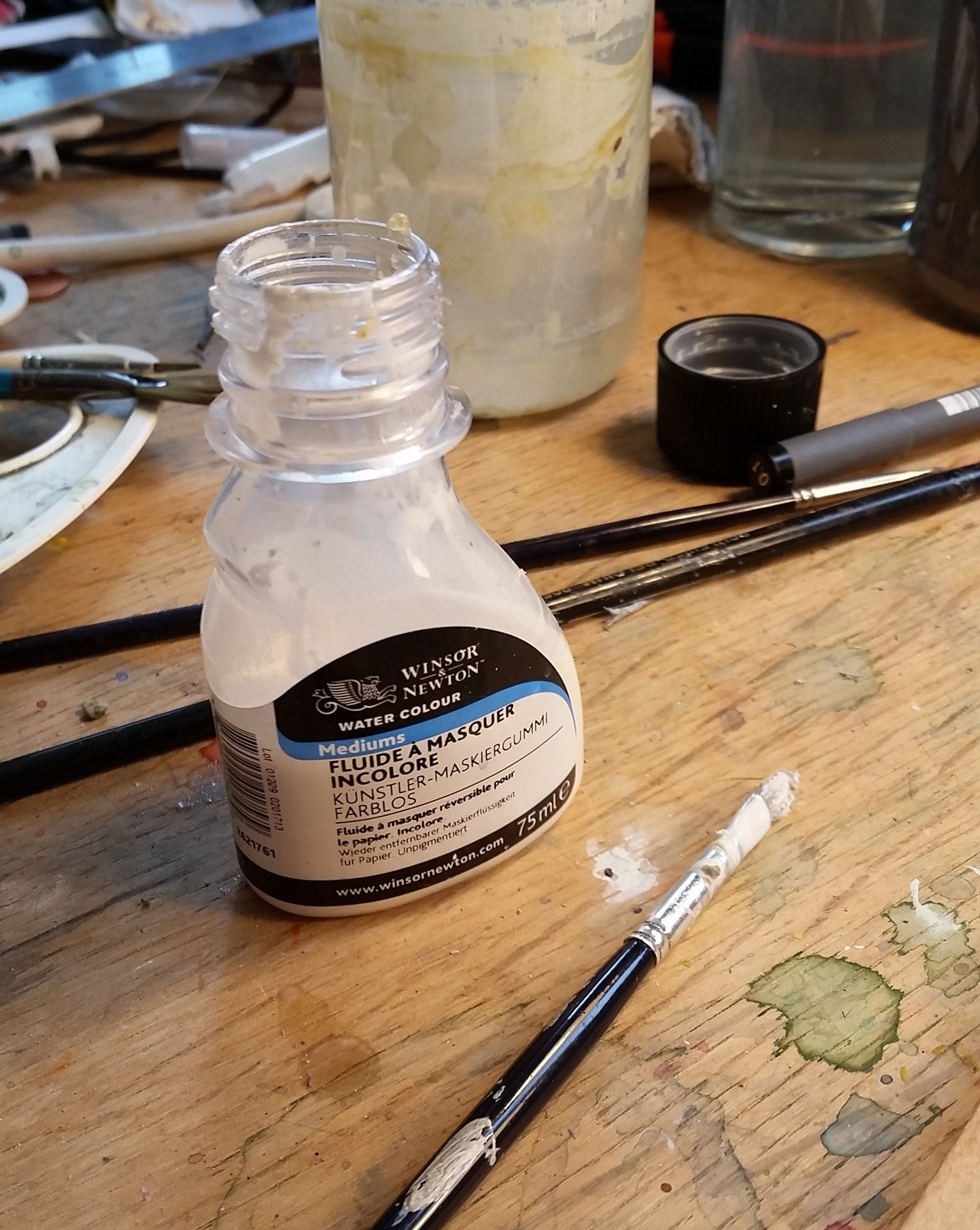 First drops of colour. I am not sure of that violet. Let's see how this goes.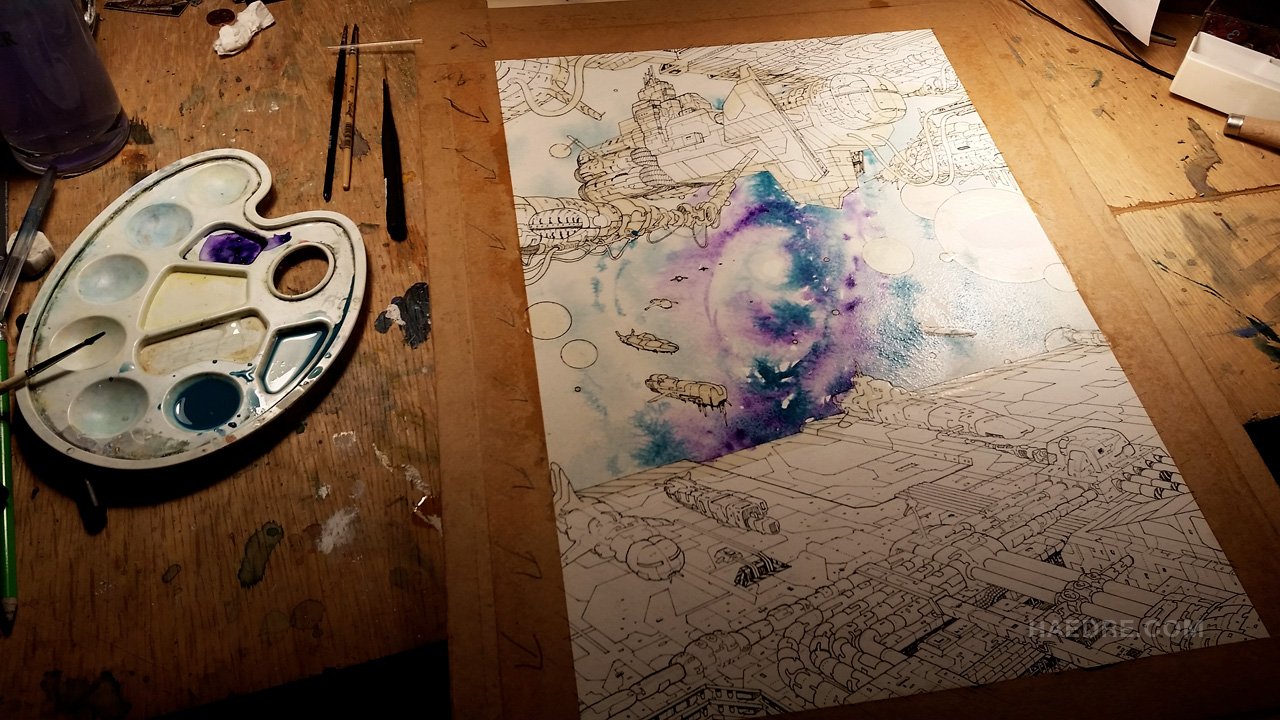 This looks like I quite failed to keep the uncolored area that I usually make sure to have. As it gives great help for contrasted cosmic textures.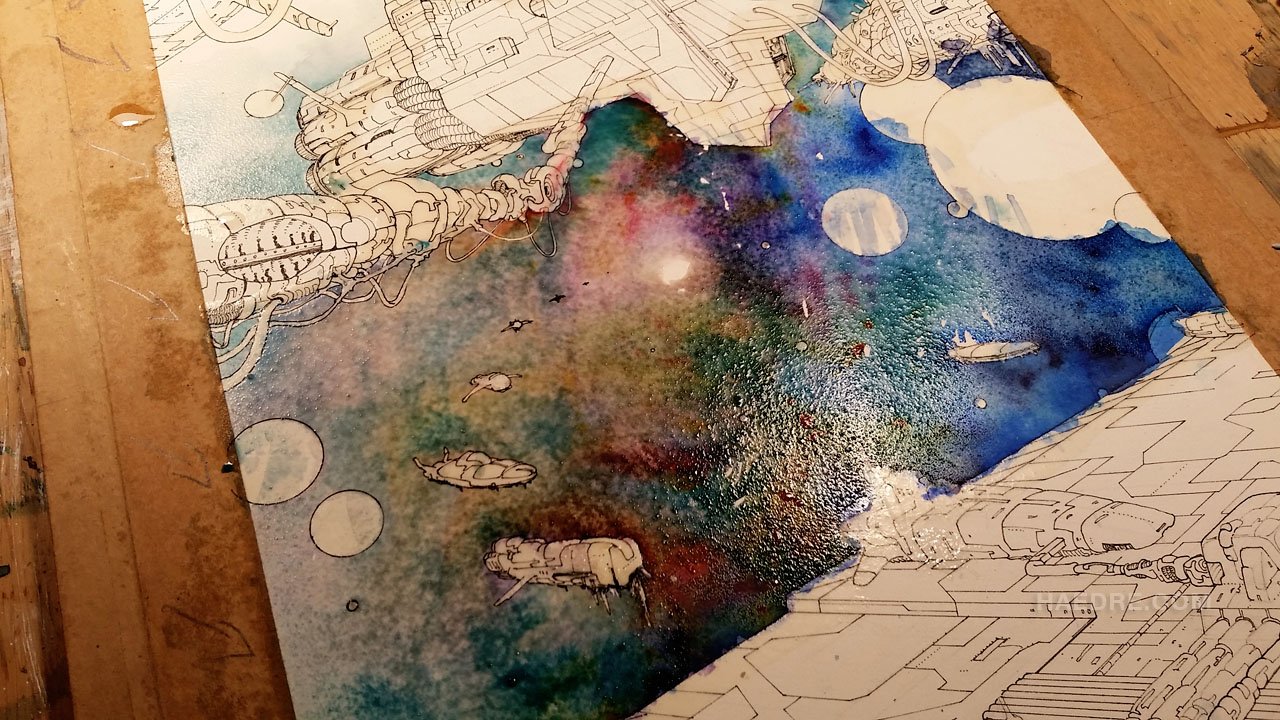 Ahem, yeah spiral galaxies are difficult! So far, I am not so convinced ...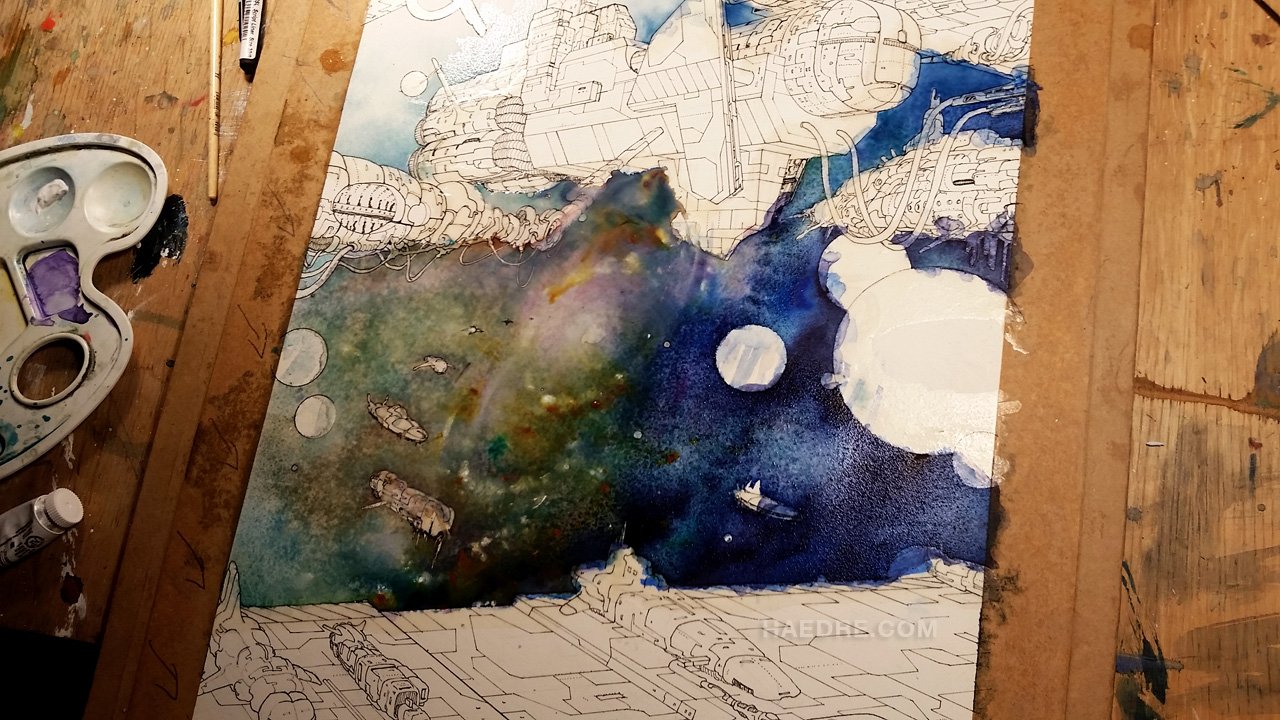 Oof! Seems better like that!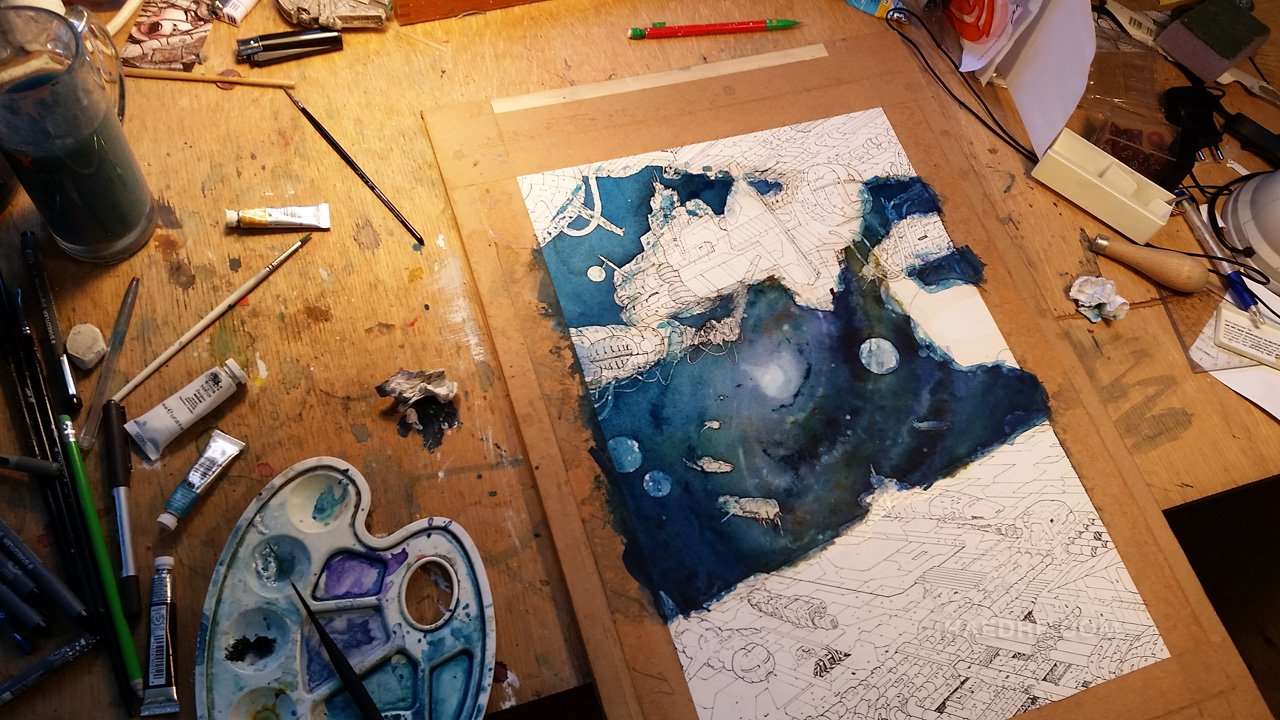 A little look at how looks the mask covered with paint.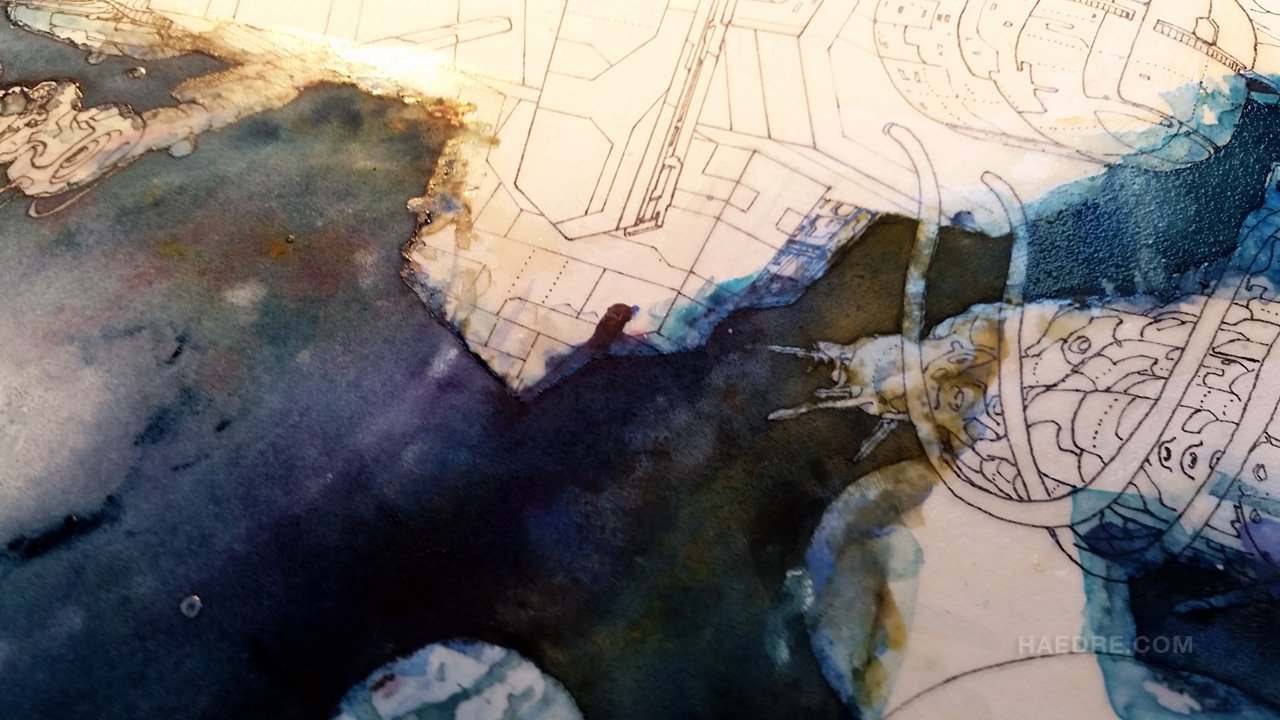 Covering with whatever I can find around for the next phase...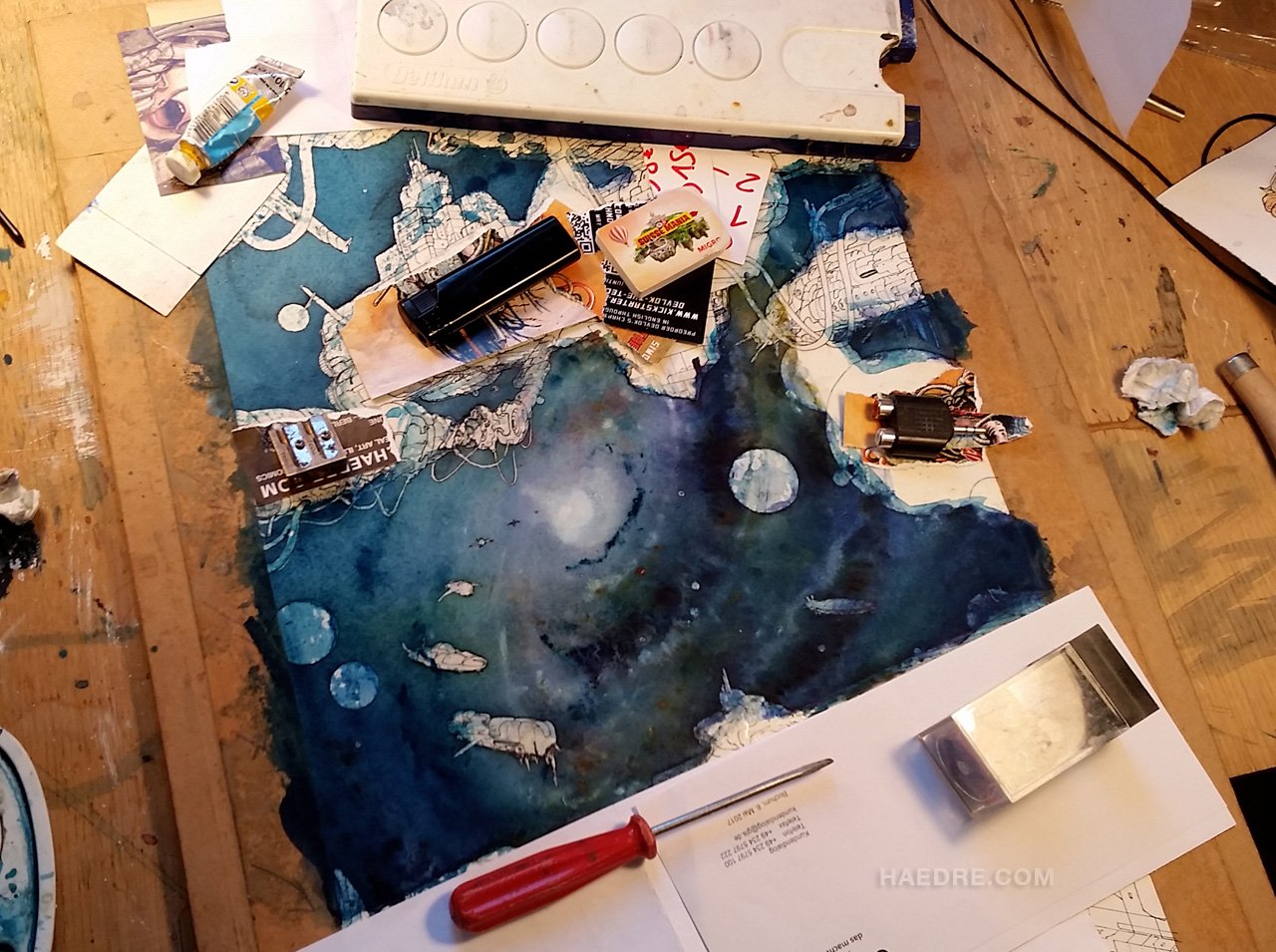 ... Star splattering operation successful.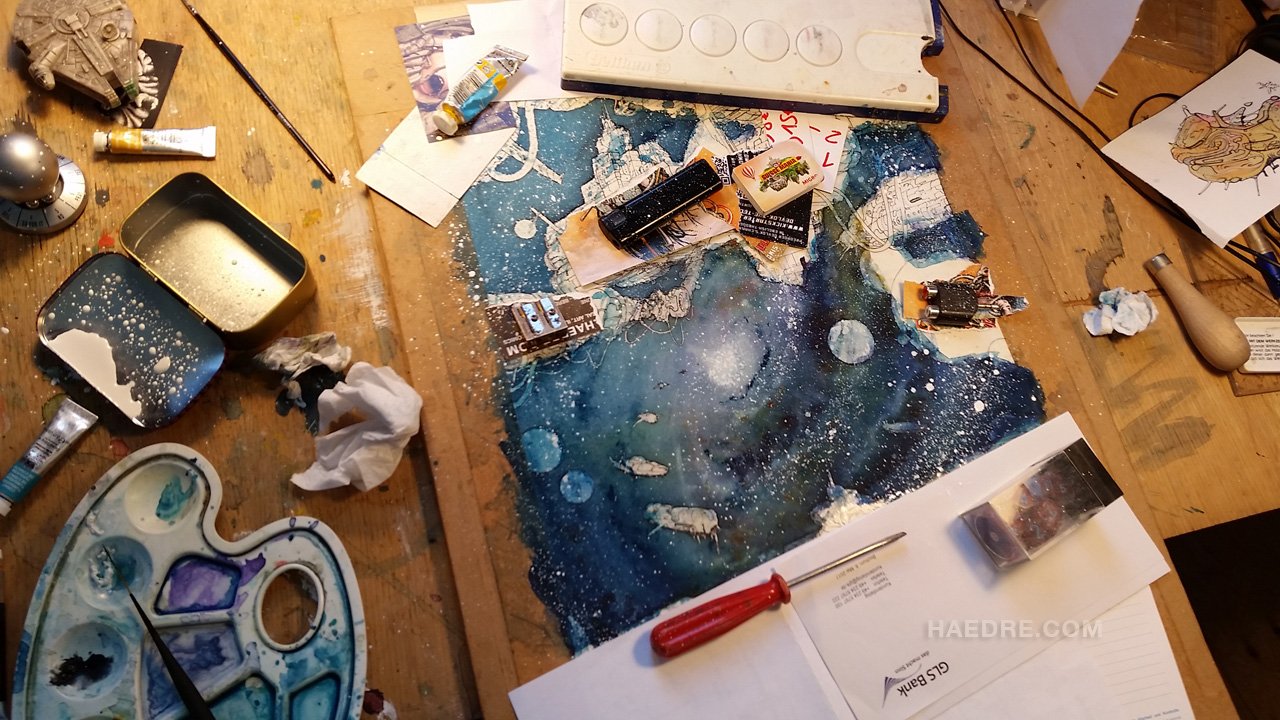 Some adjustements.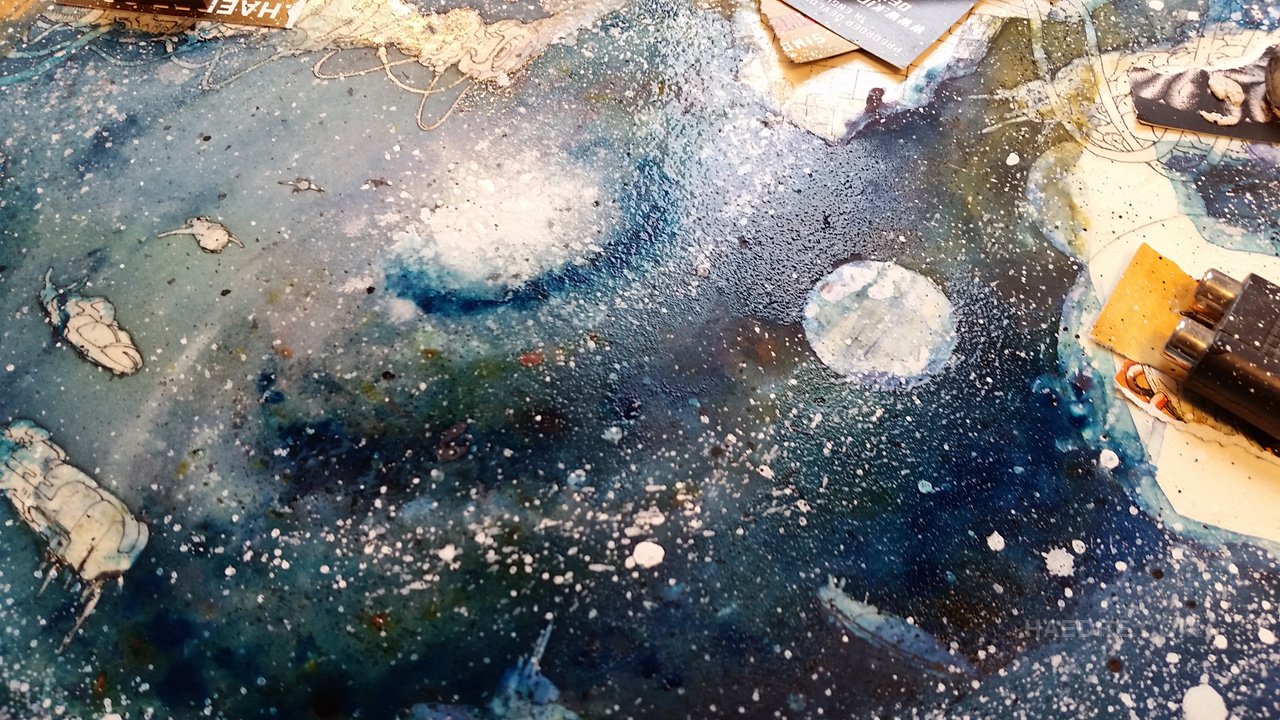 Finally! Peeling the masking fluid off! Always a deep breath moment as it can happen that some of the paper rips. But with that high quality sheet, it is very unlikely.

And ...
... voilà!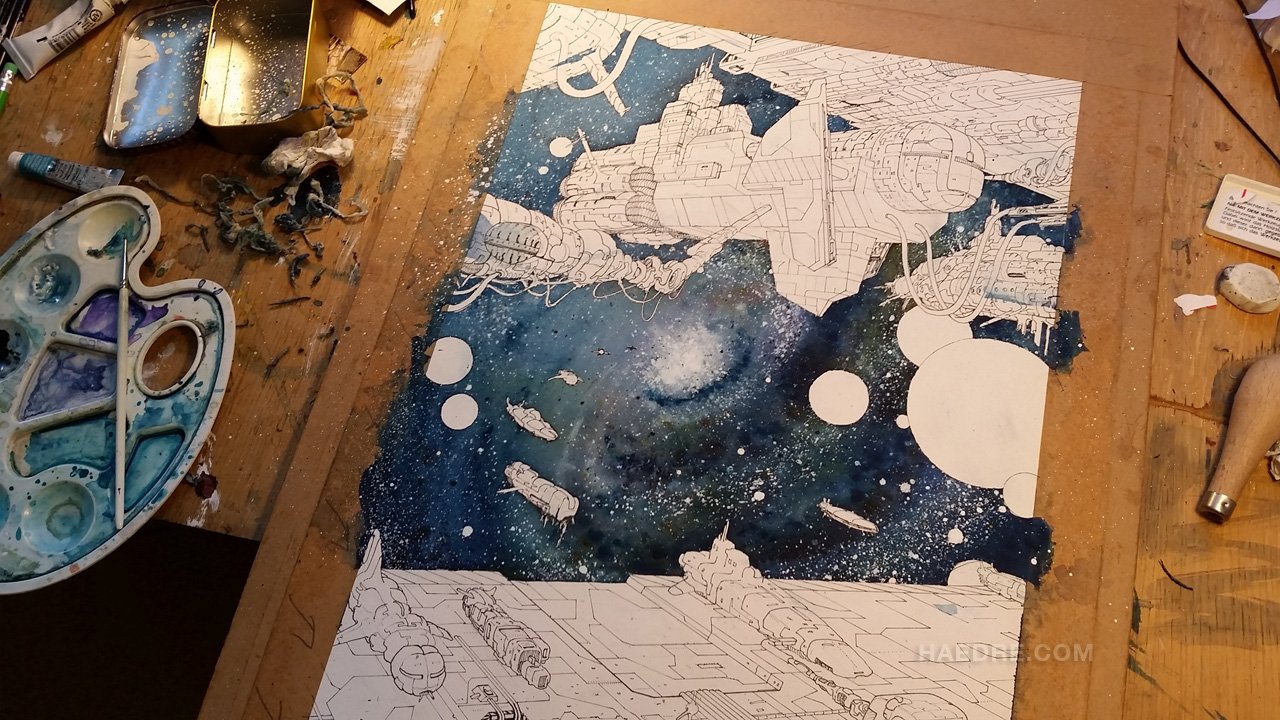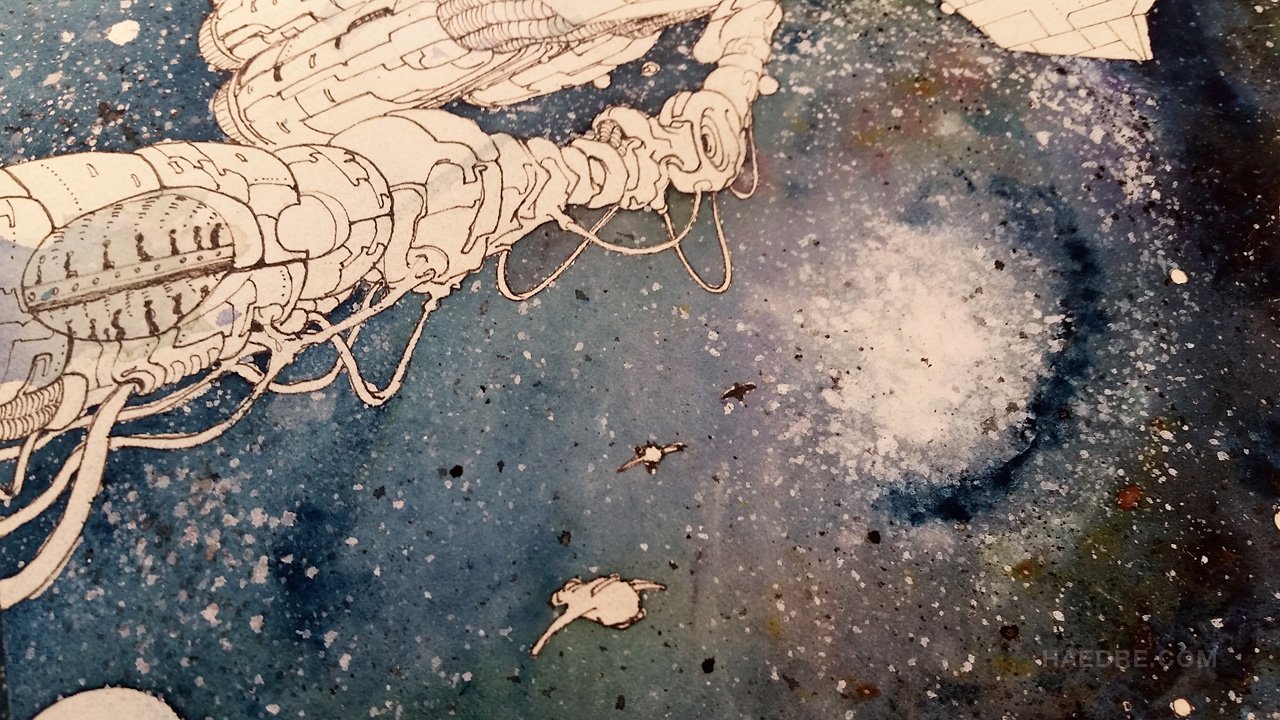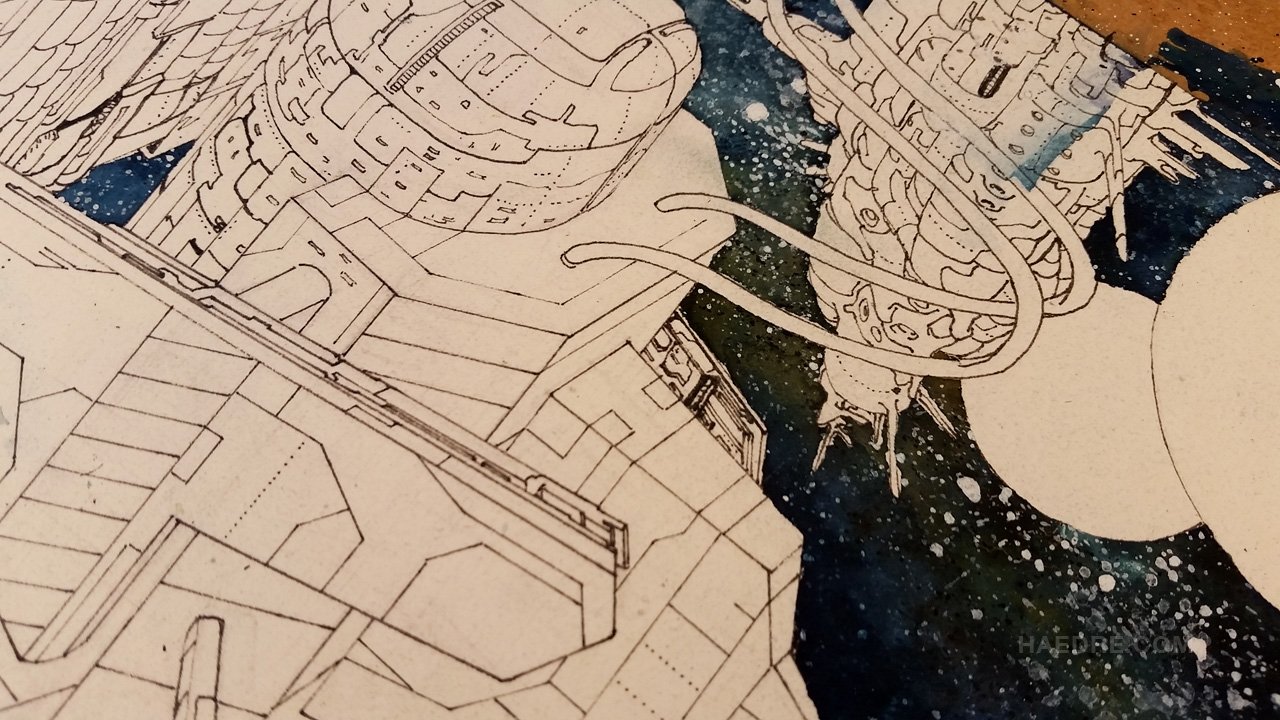 See the second part and the finished artwork here: https://steemit.com/art/@haedre/-intergalactic-spaceport-for-techno-travelers--part-2-ships
Thank you for having read my post -)
---
---
To discover more art, visit my official website http://www.haedre.com
To buy prints, visit http://haedre.com/shop/direct-to-me
To buy my books: http://www.haedre.bigcartel.com