The finished artwork + its complete descriptive process + details. Second part.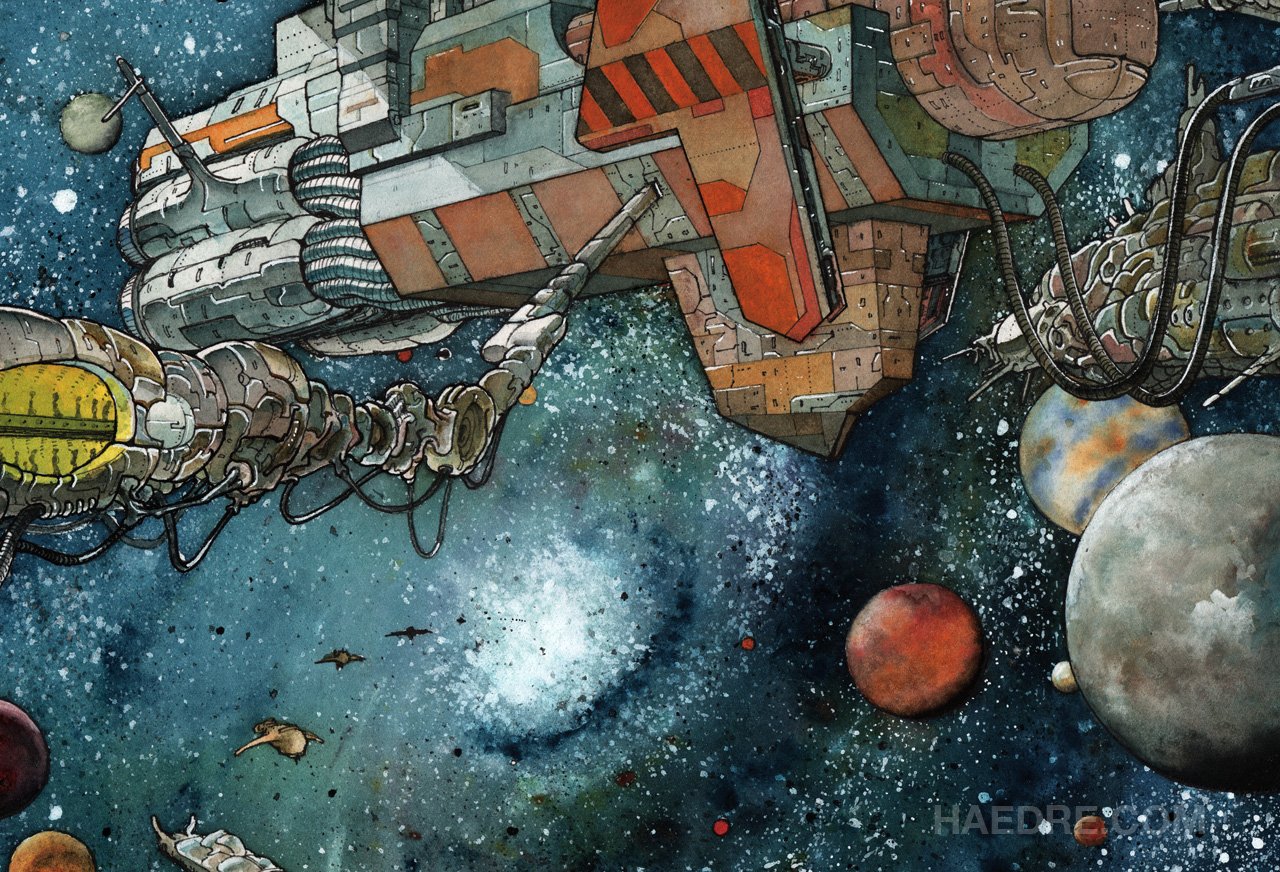 This is cosmic art I do for X:Ploration, a Techno-Electro collective in Berlin. And this one is the latest commissioned by the organiser, @ax10m. Digital versions of it will be used to print promotional material like posters and flyers for their next event, taking place in November 2018 in Suicide Circus Club.
Here's a link towards the Facebook Event.
If you've missed the first part of the process, here it is: Part I
We'll obviously continue from where we were, just after having taken the masking fluid off...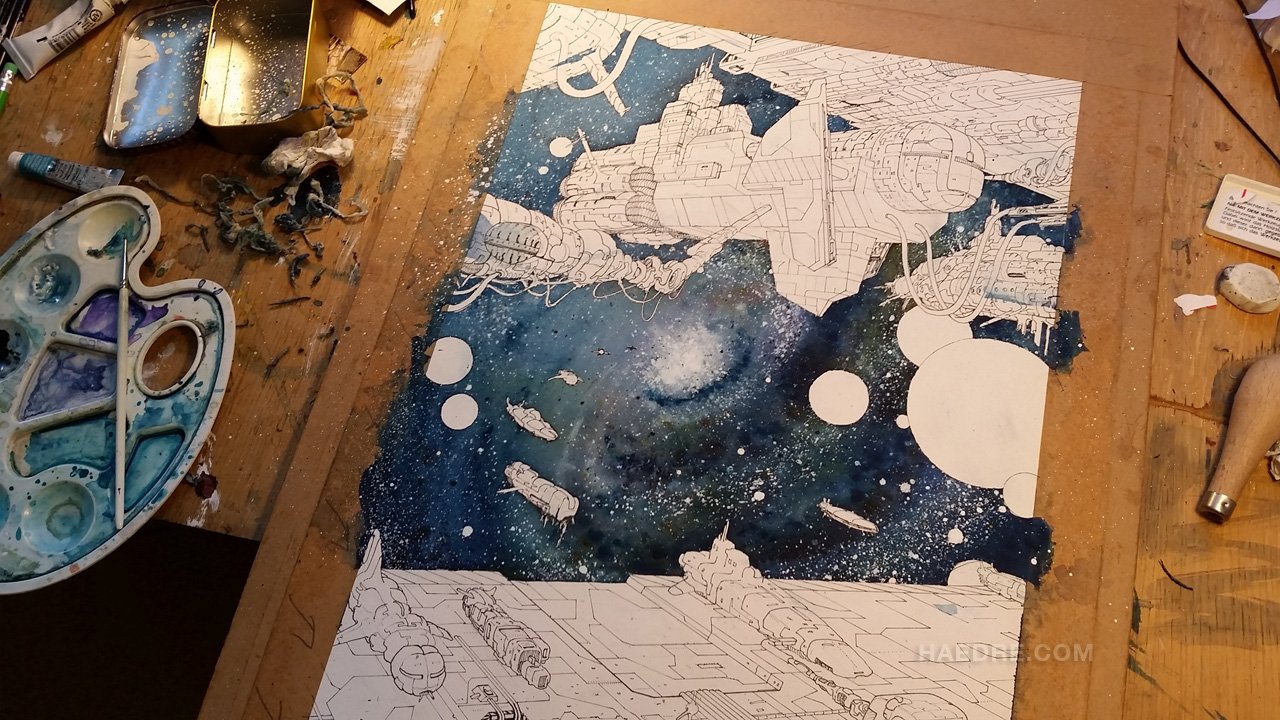 Next step is the planets.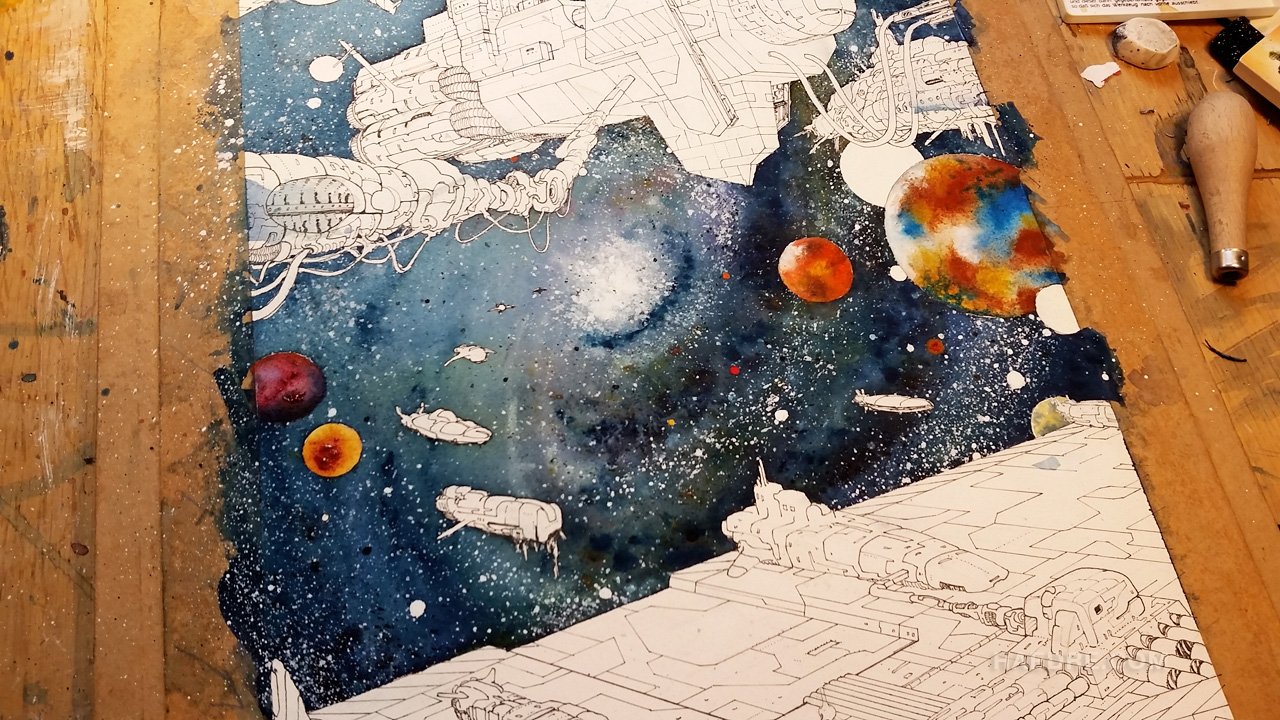 A close up over wet planets, kinda weird.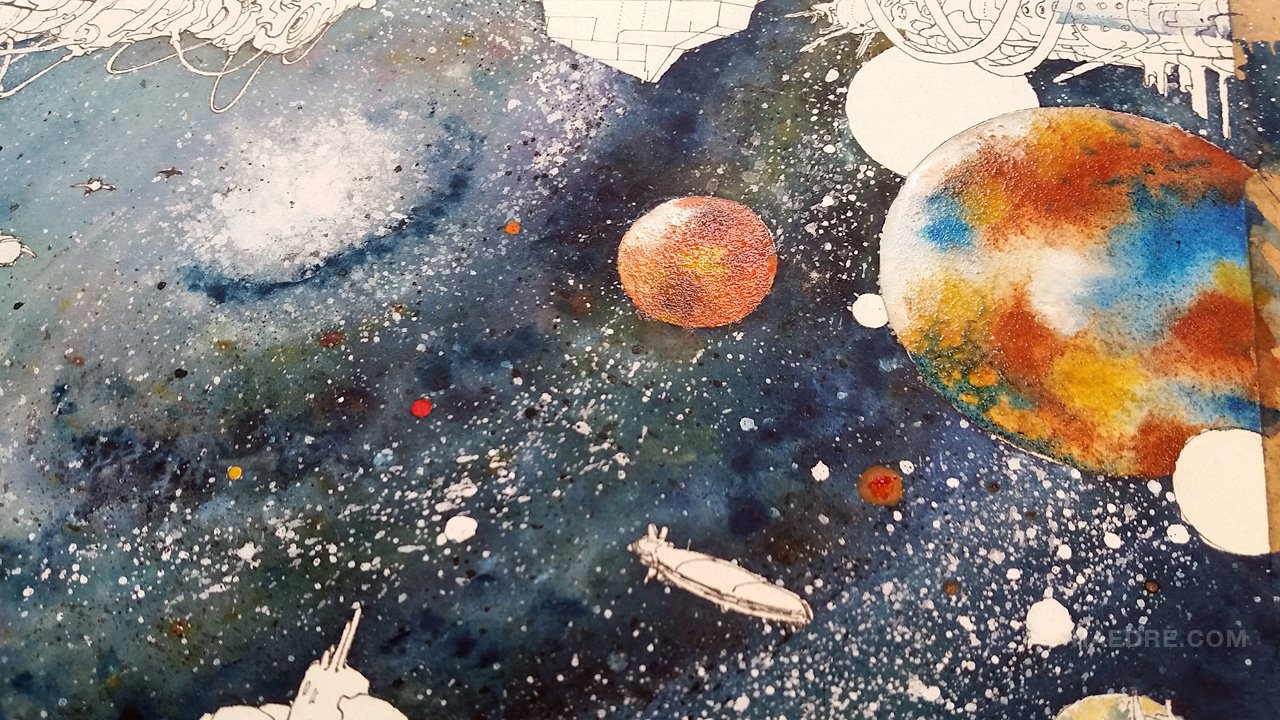 After a big distress, they seem now to look a bit like ... planetoids at least.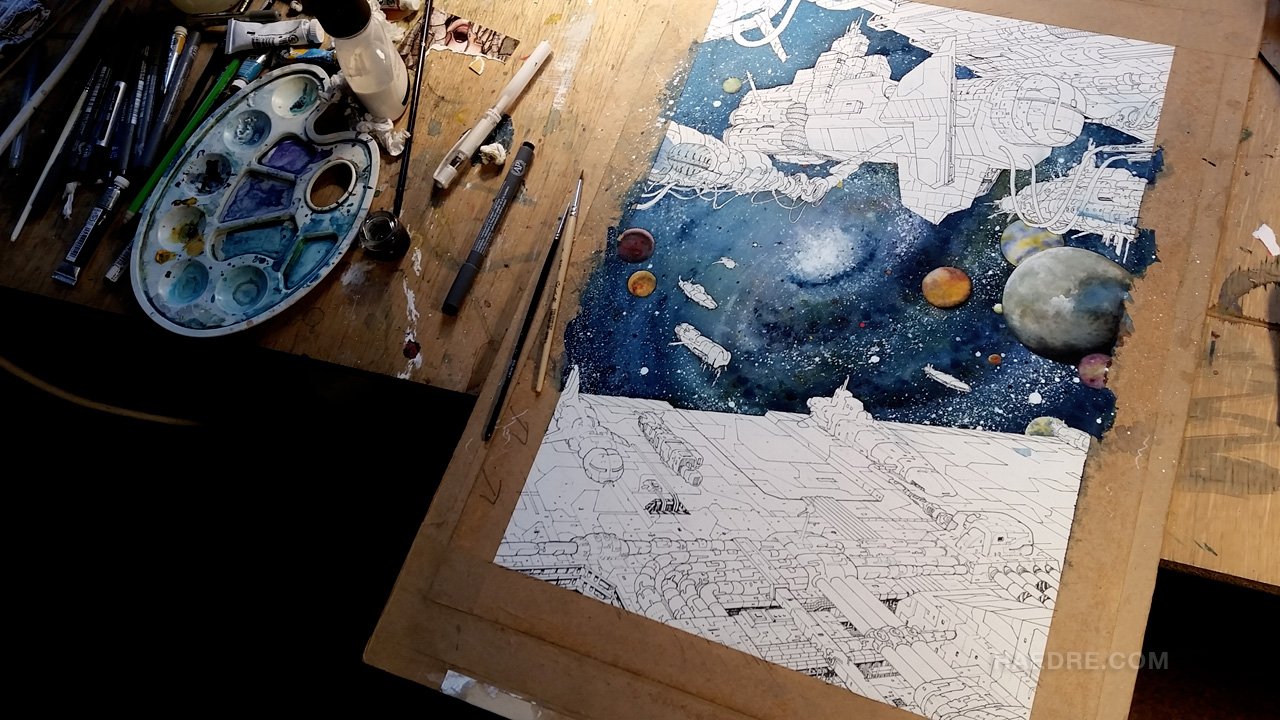 Once everything is dry, let's attack the ships. Starting with the top ones so I can do things down there while waiting the paint to dry.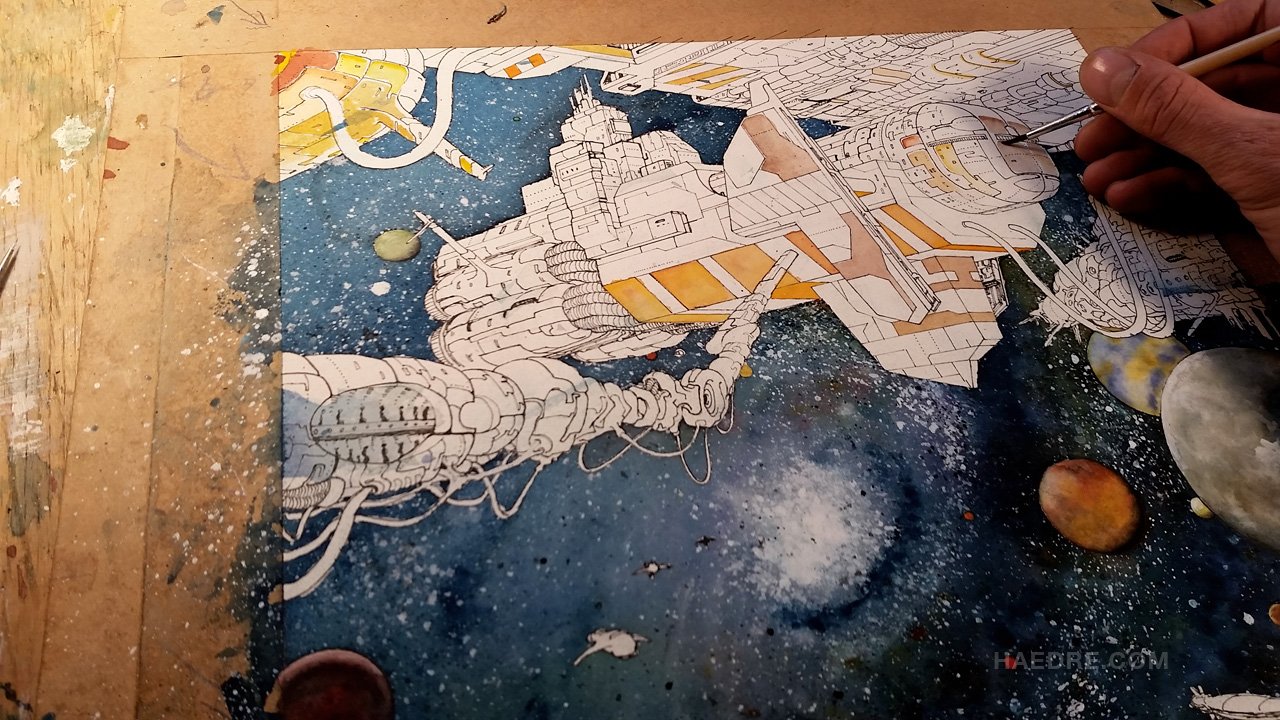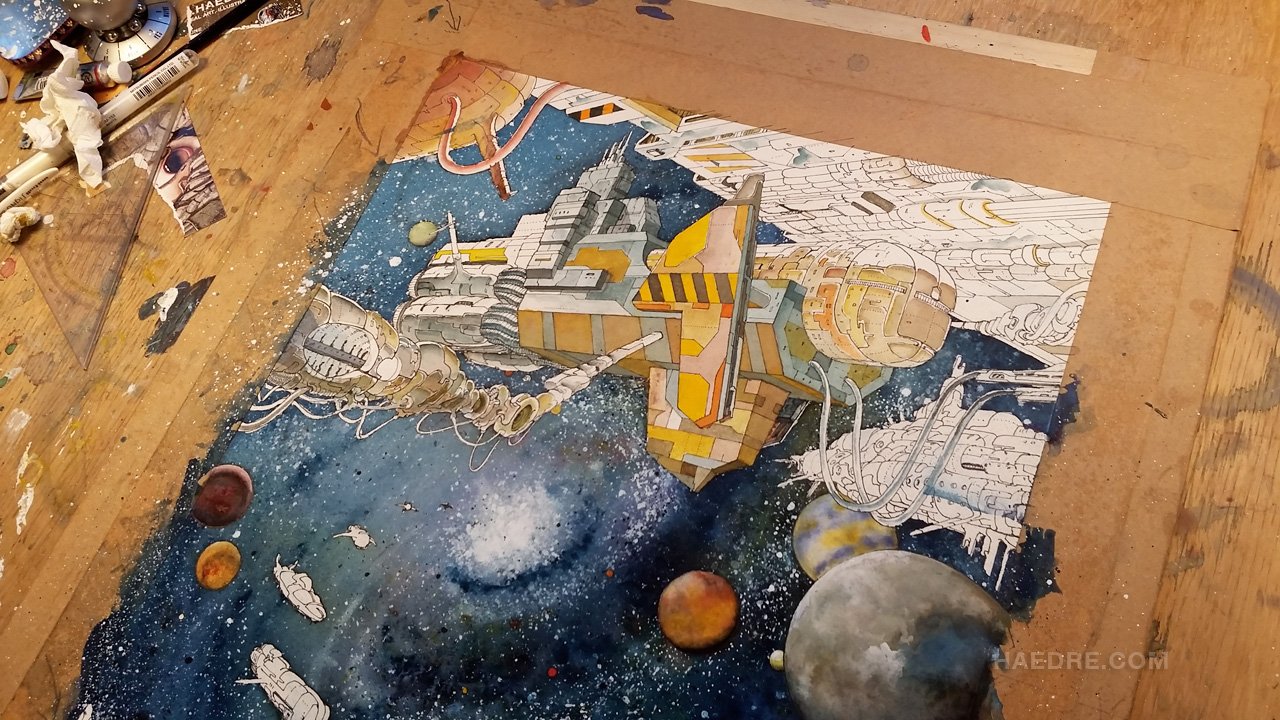 The top sealing.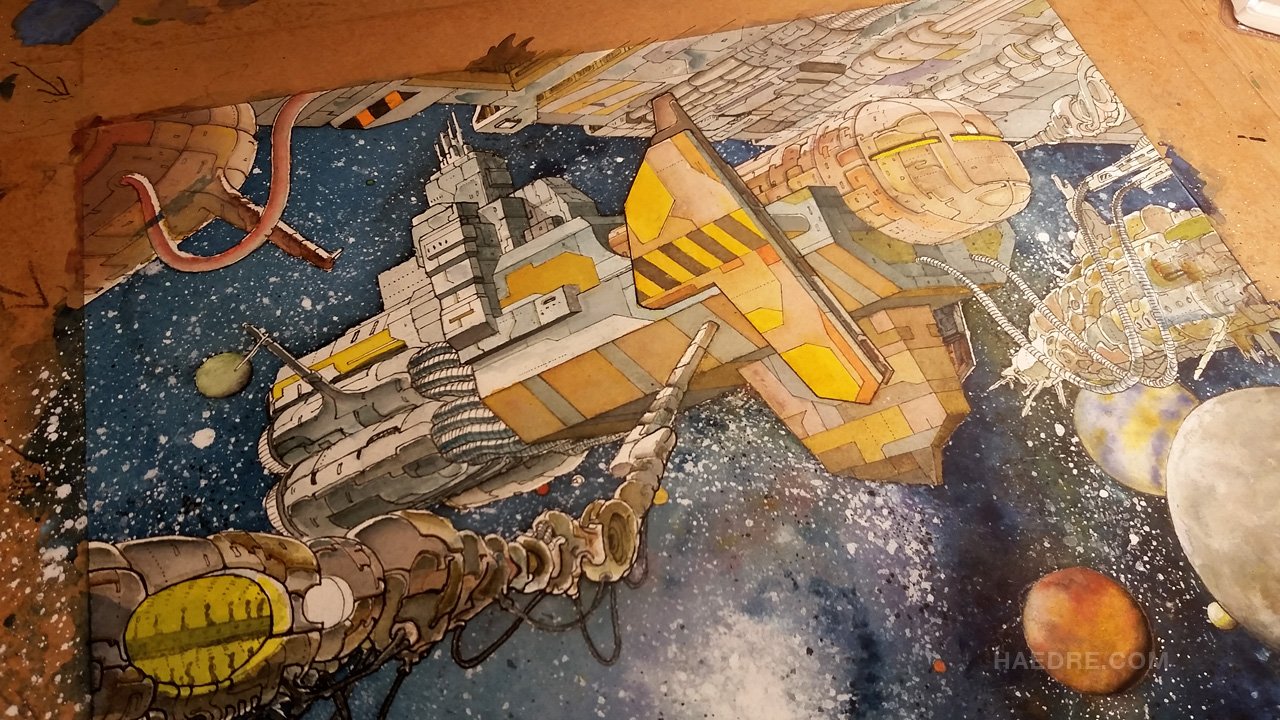 And the lower level, that is more into the light.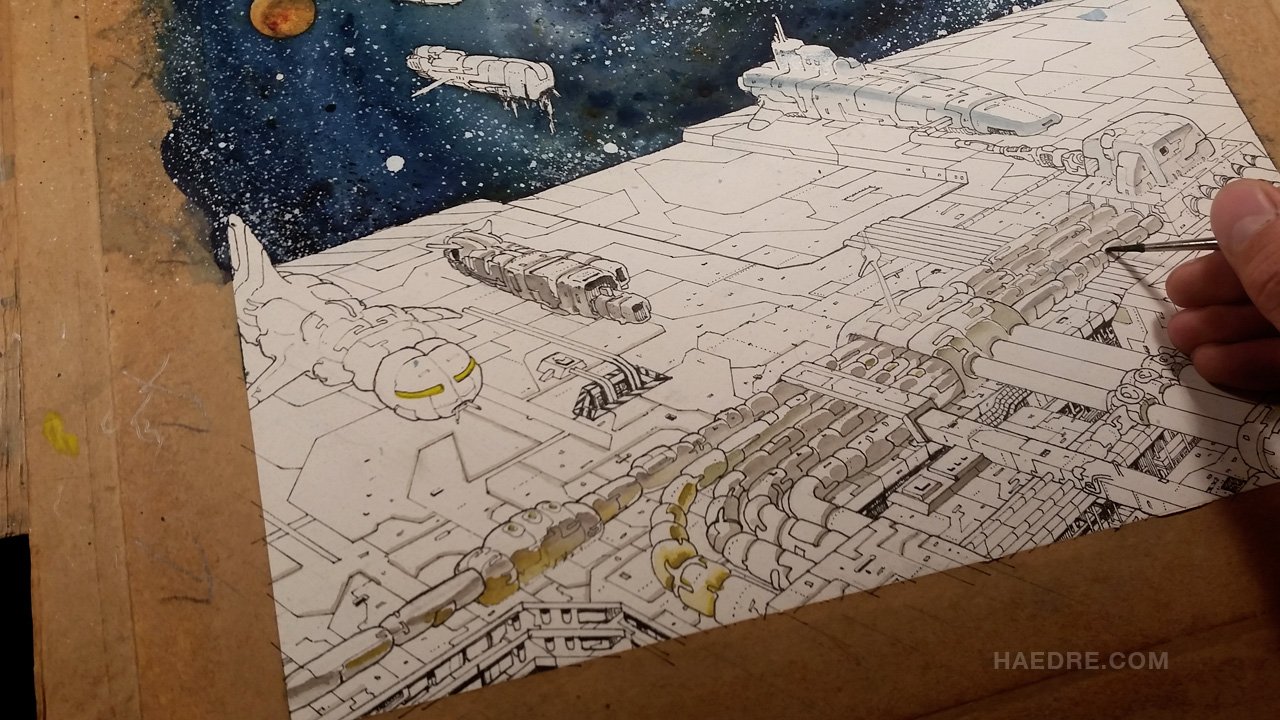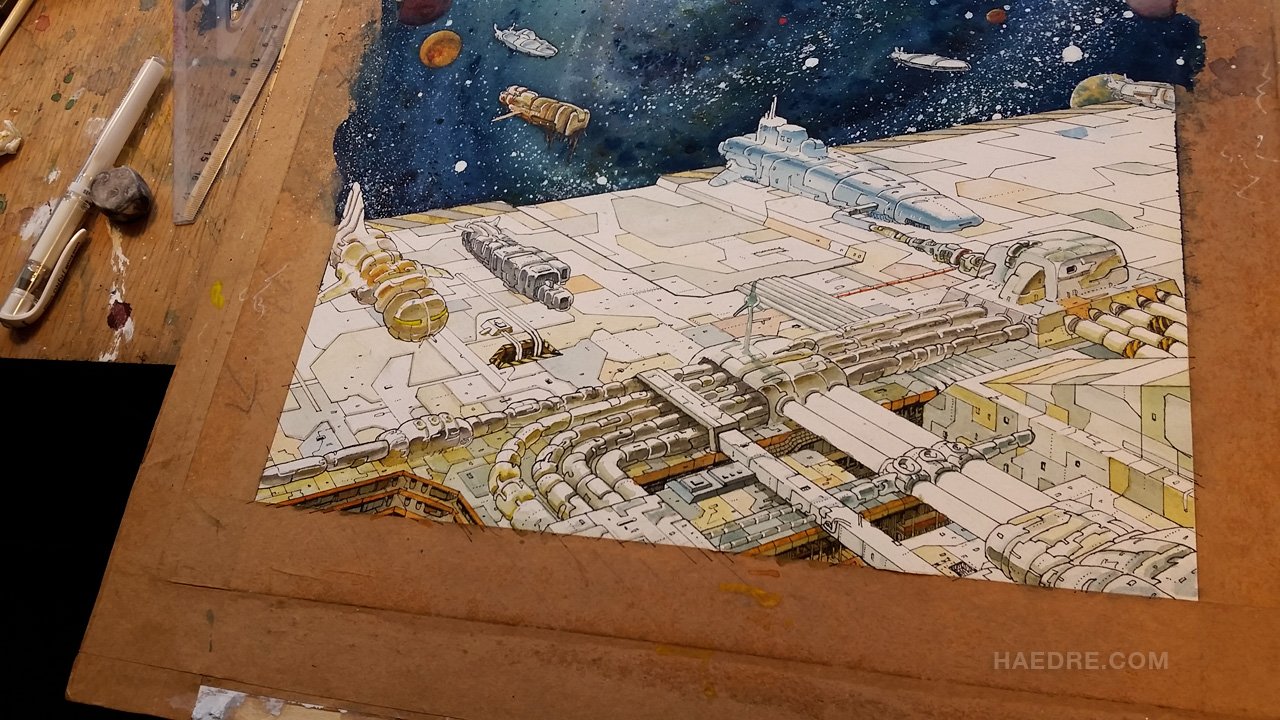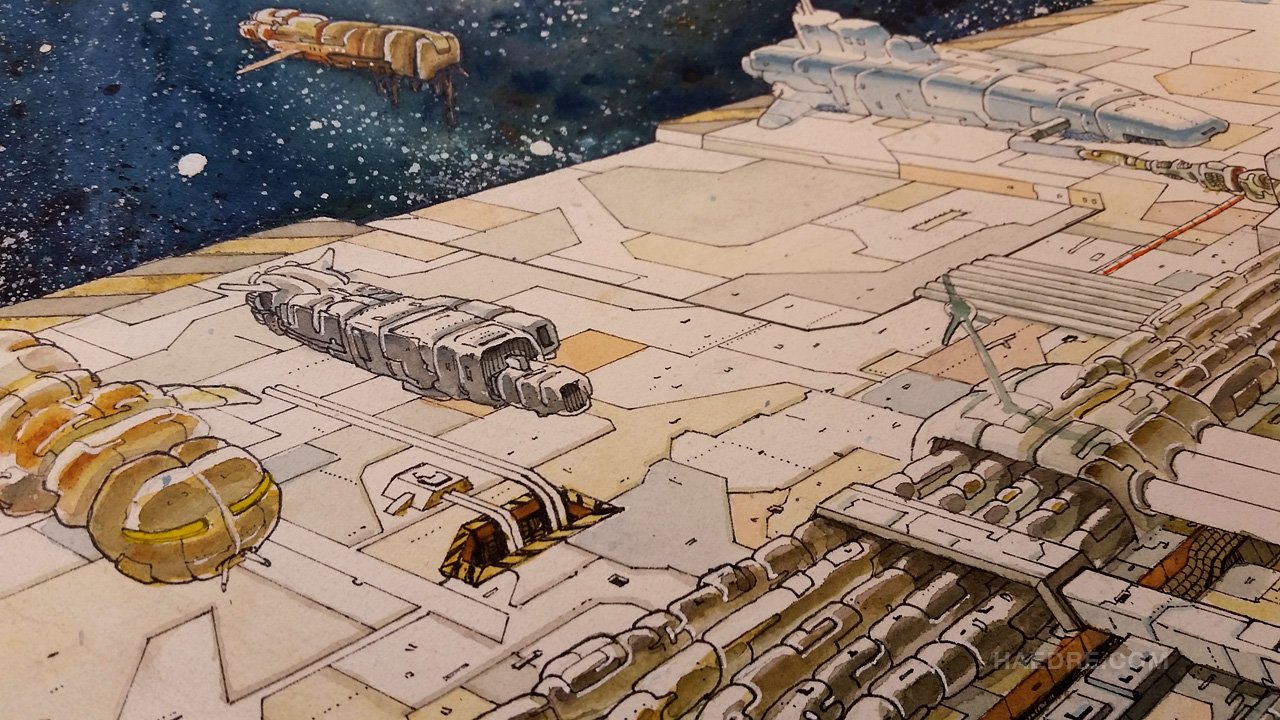 A light cast shadow over the main ship.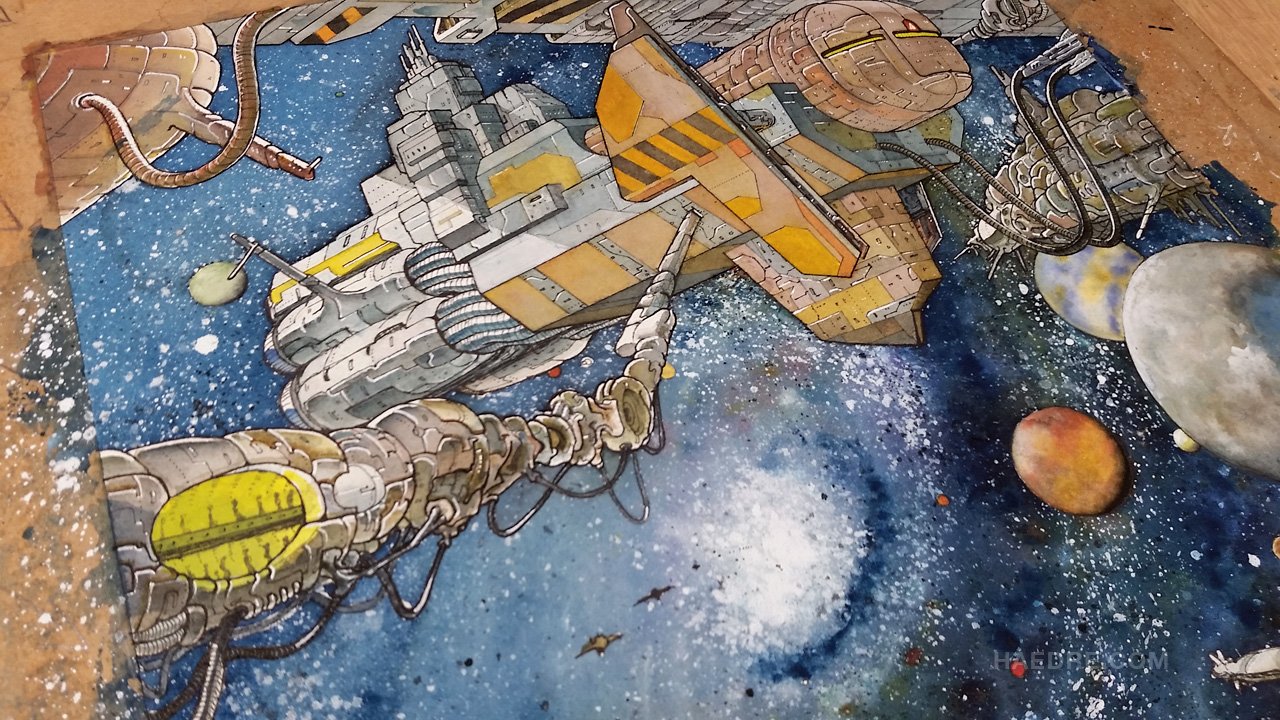 And over the lower structures and ships. Pro tip: Cast shadows like that don't absolutely need to be realistic but they do play a great role in giving depth in the compositition.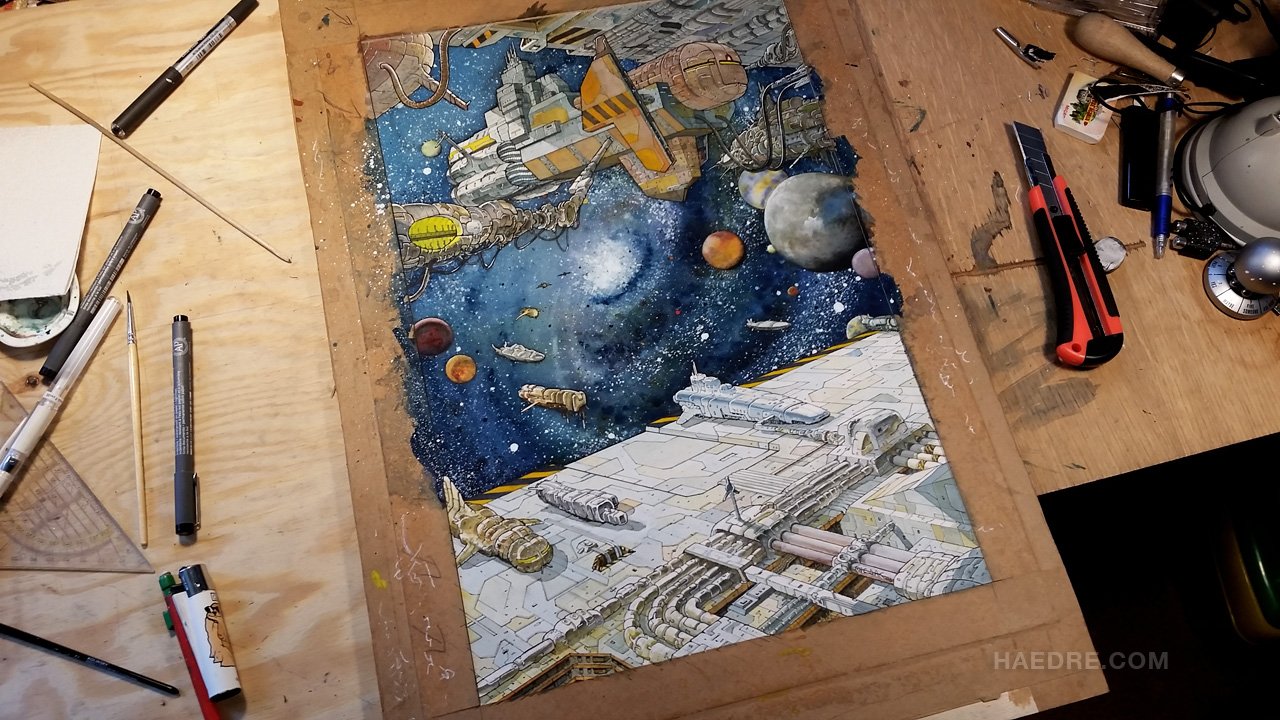 Last step, cutting the sheet off the board.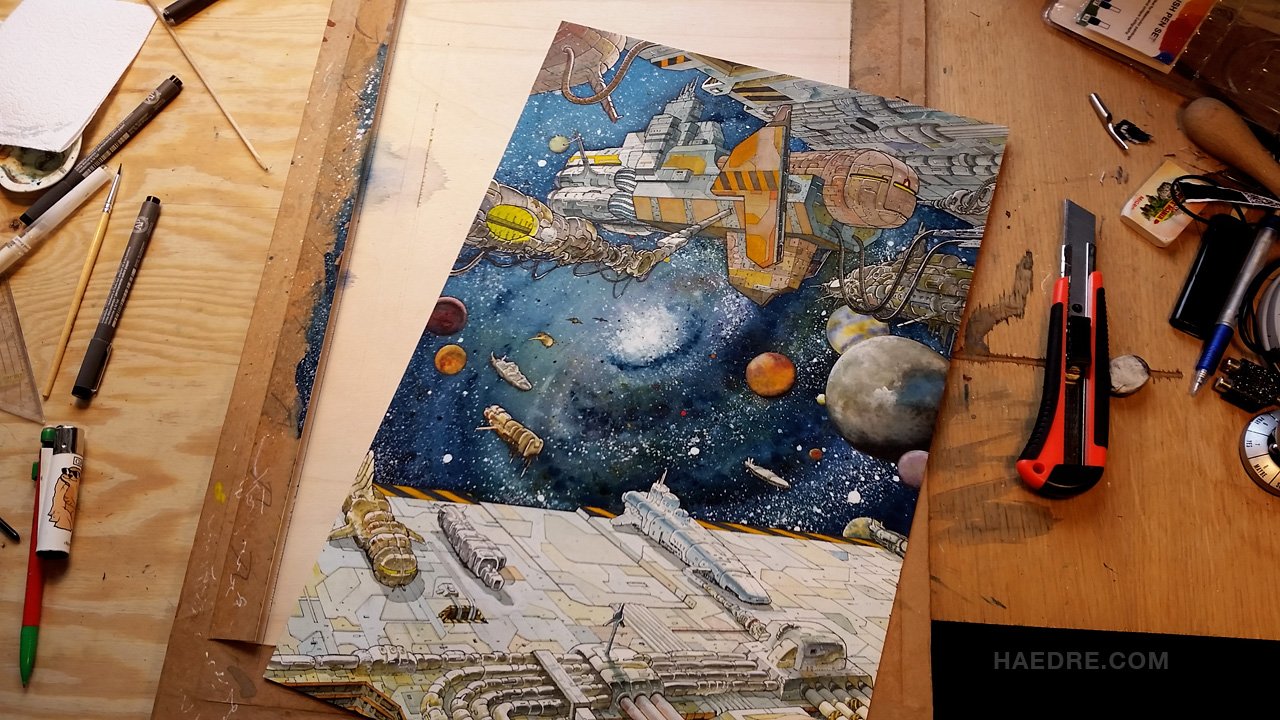 And ...
... voilà! Here's the definitive artwork. Ready to embark.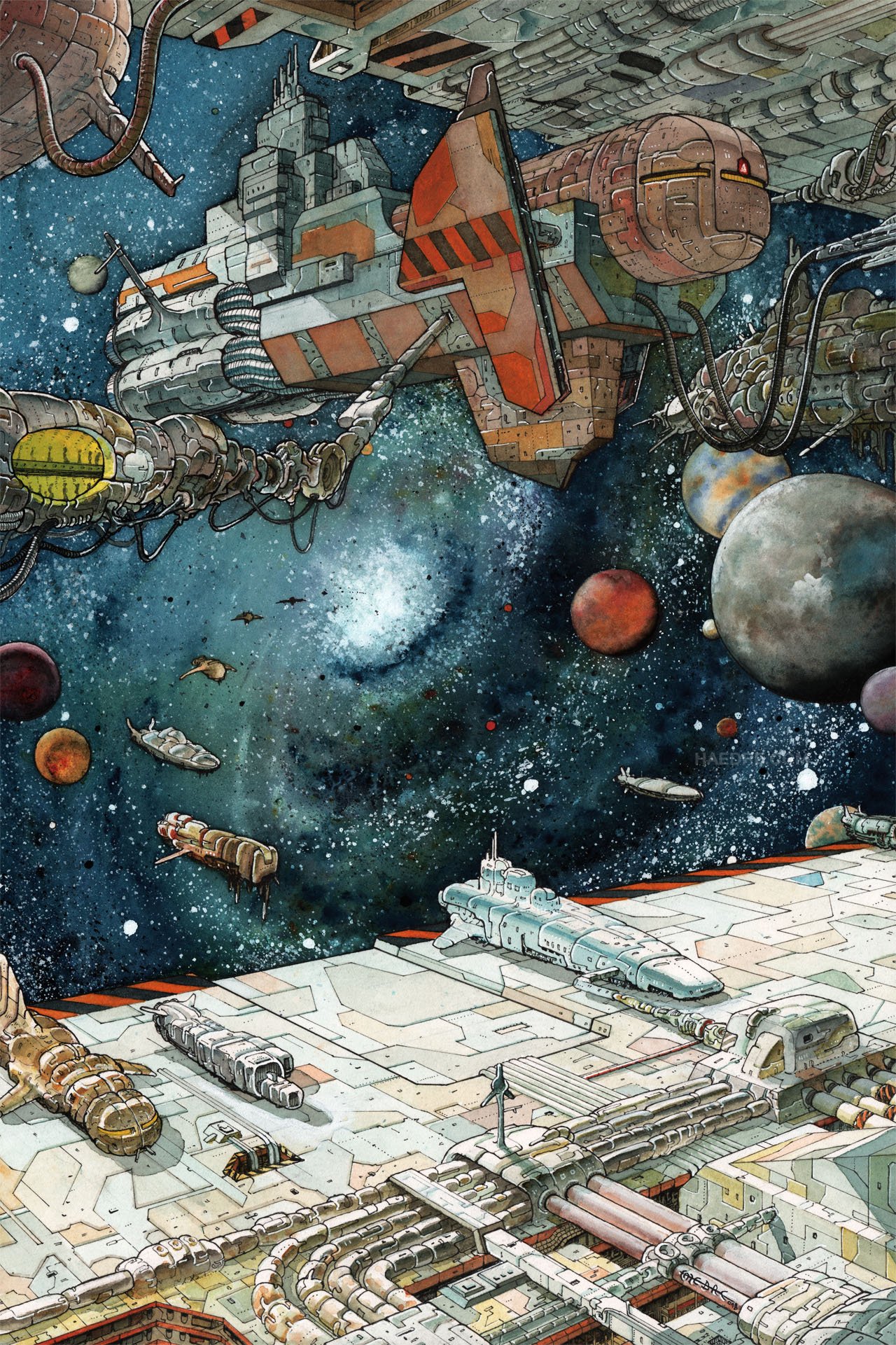 After that, I scan the work and send the digital file to my client.
Details.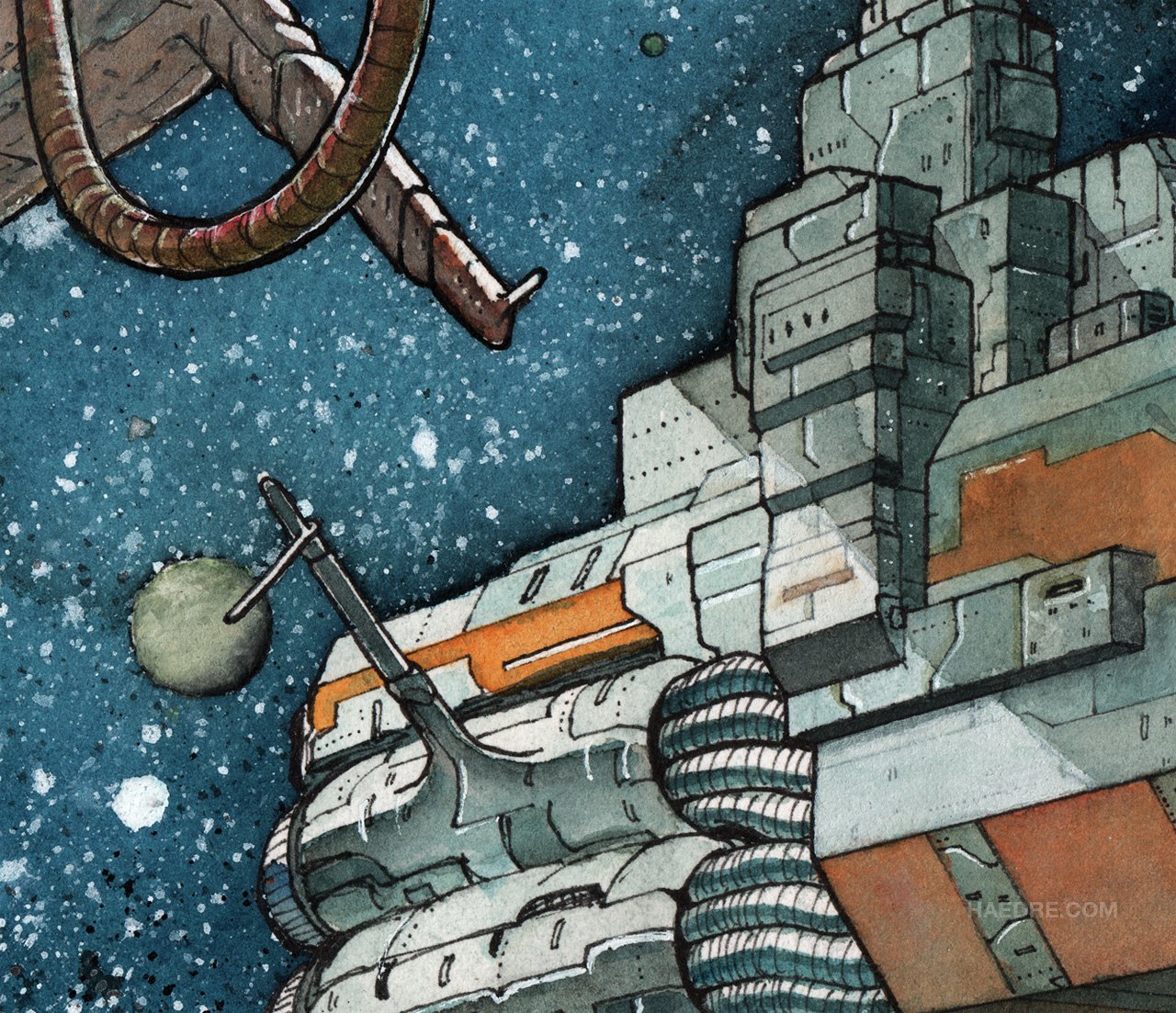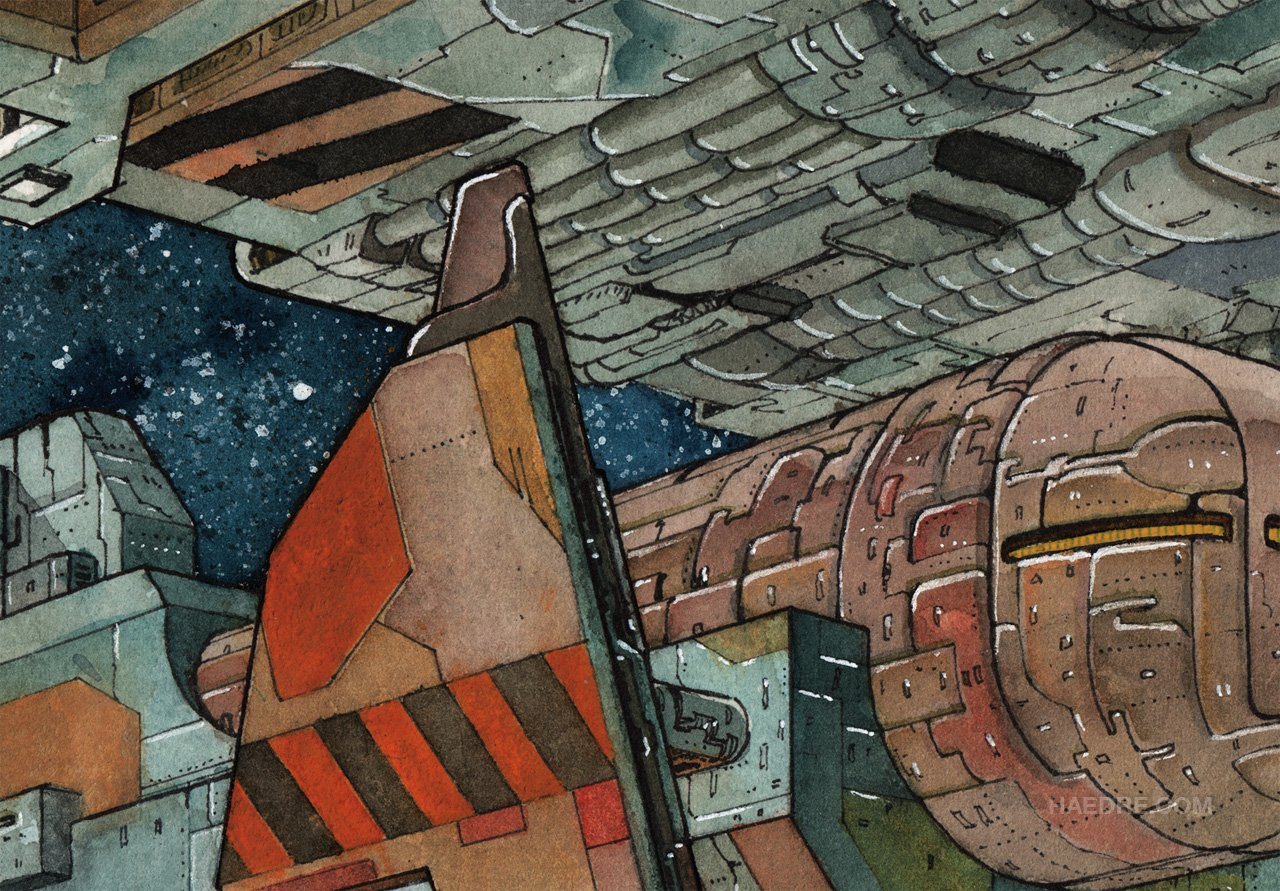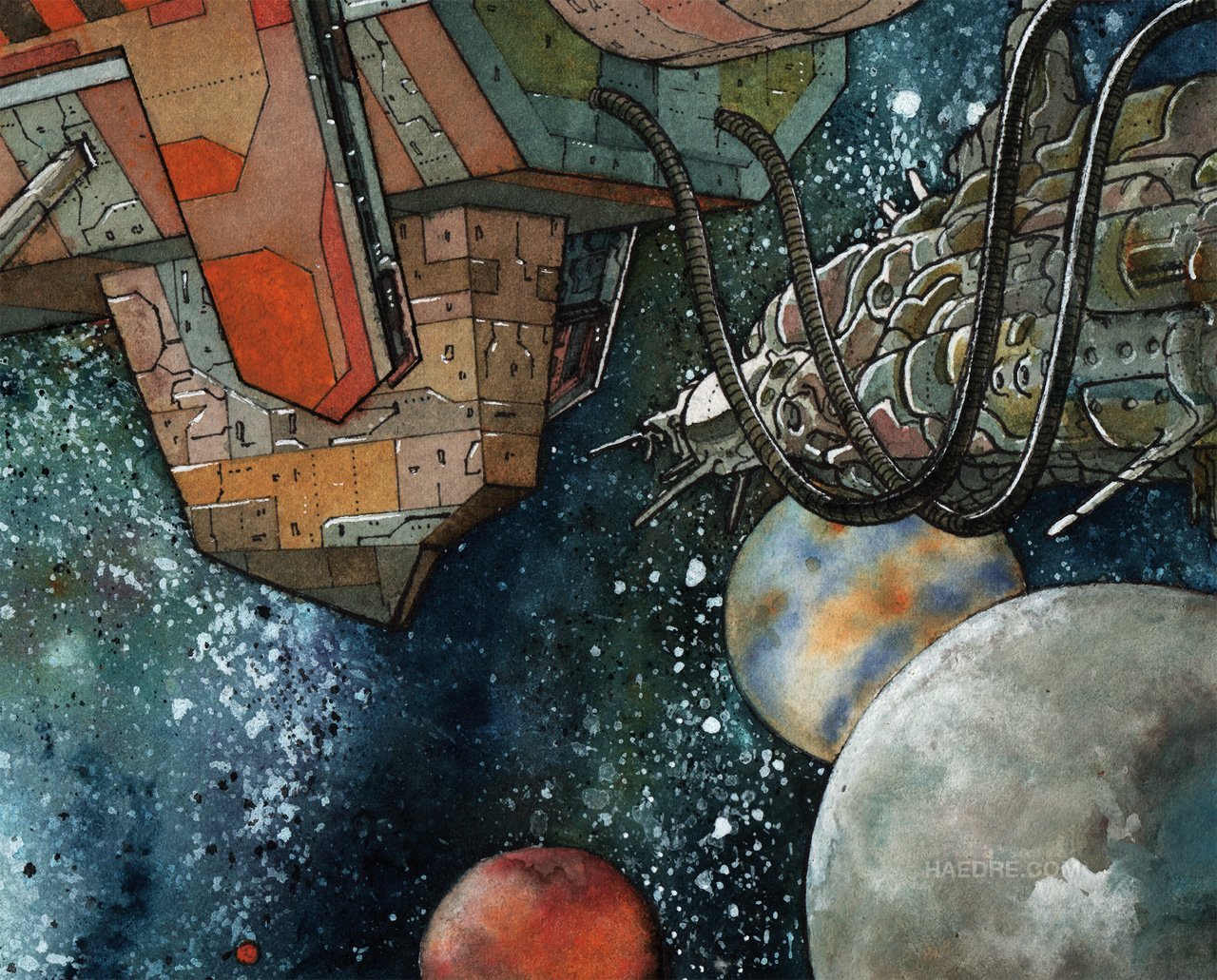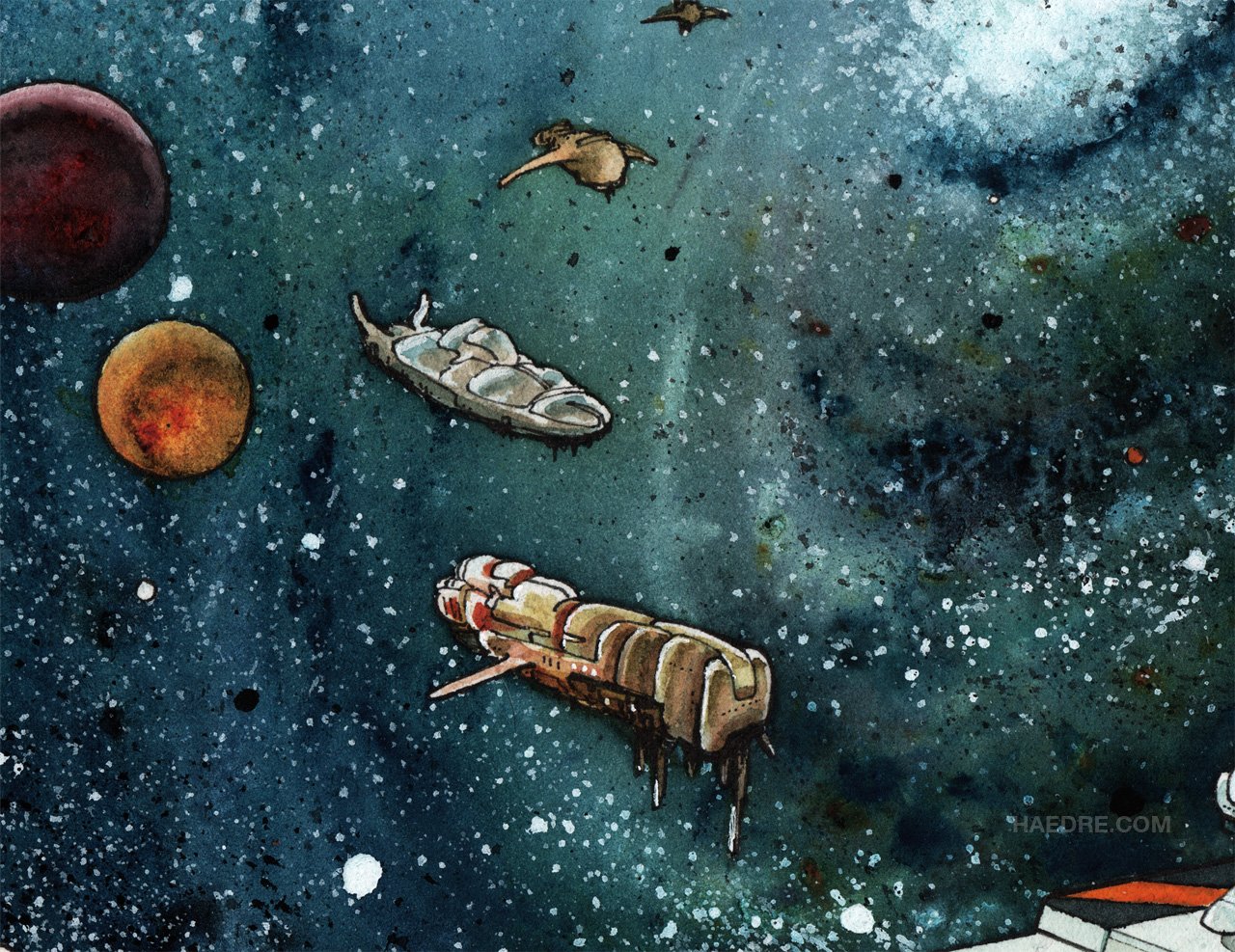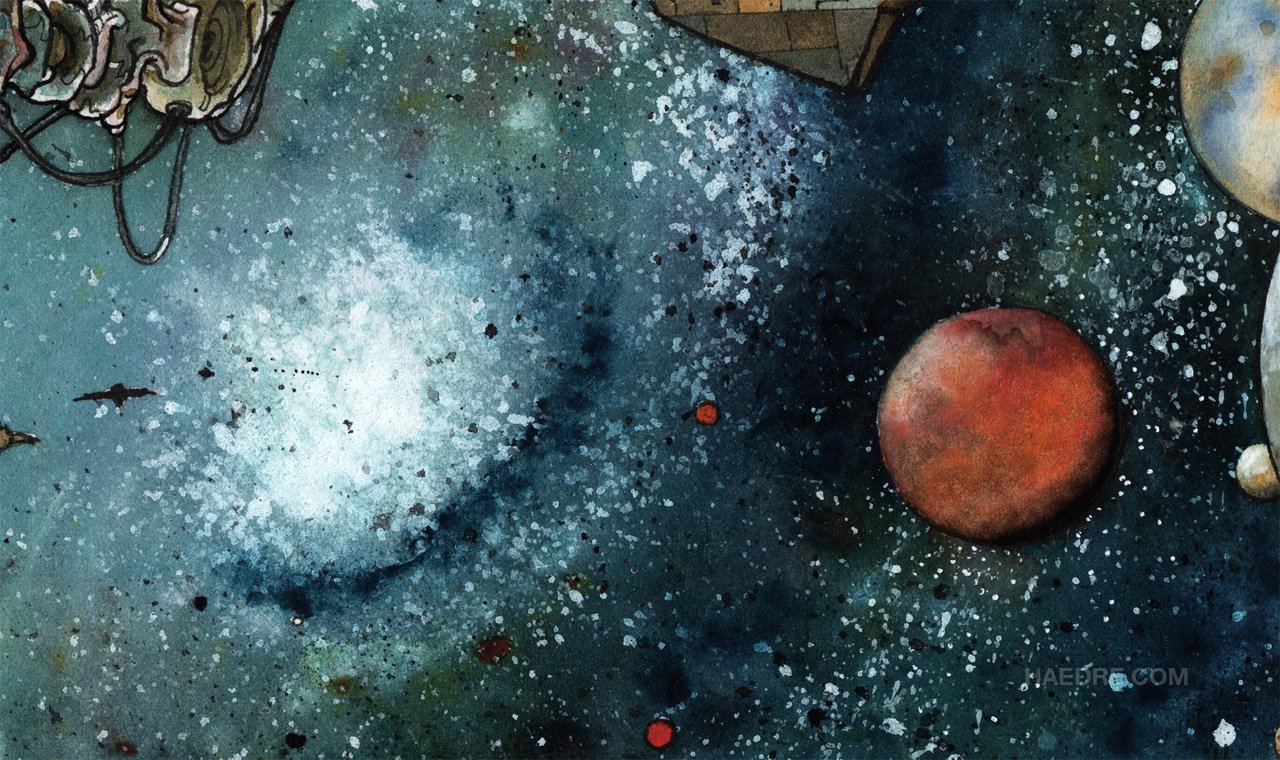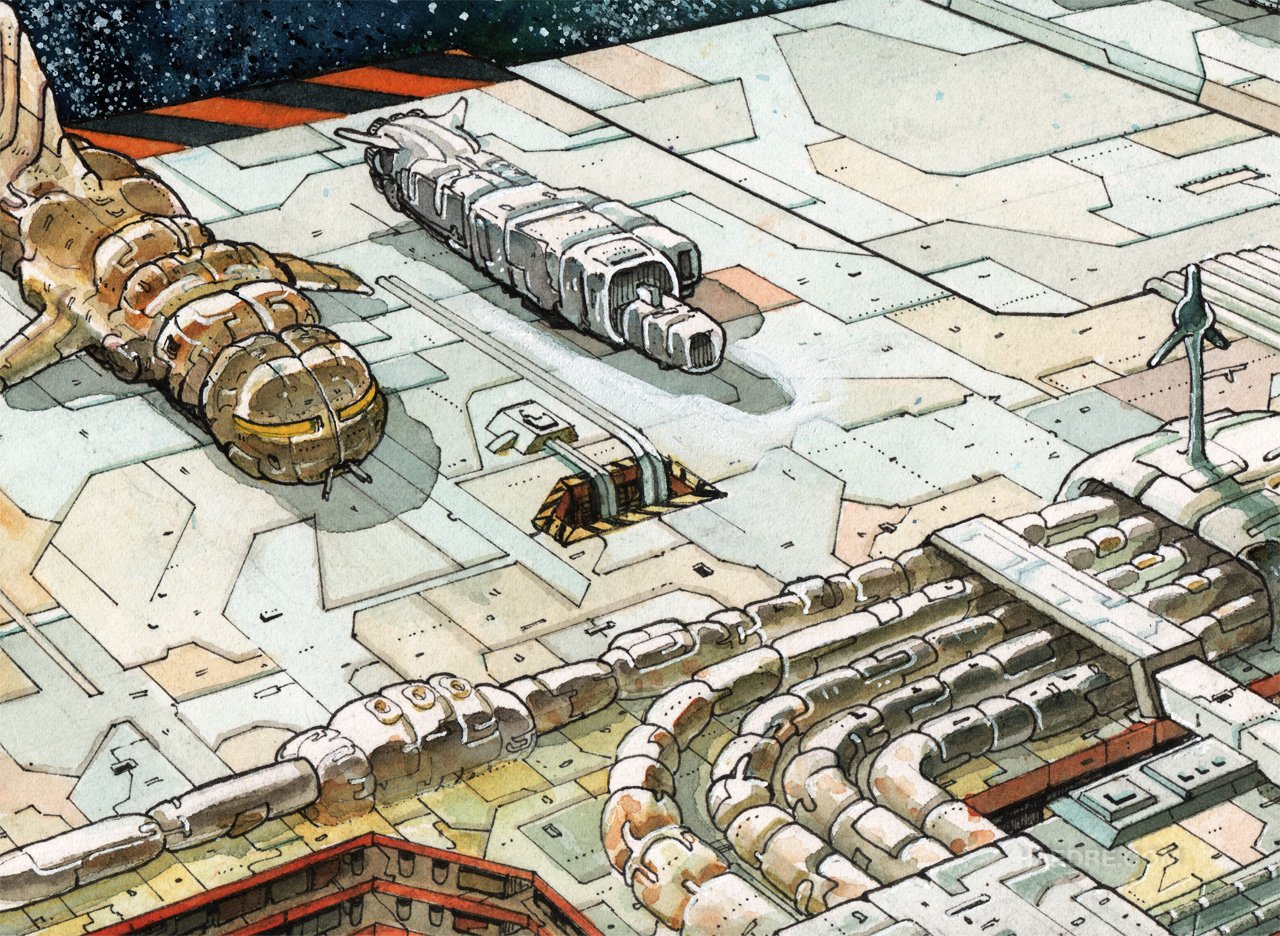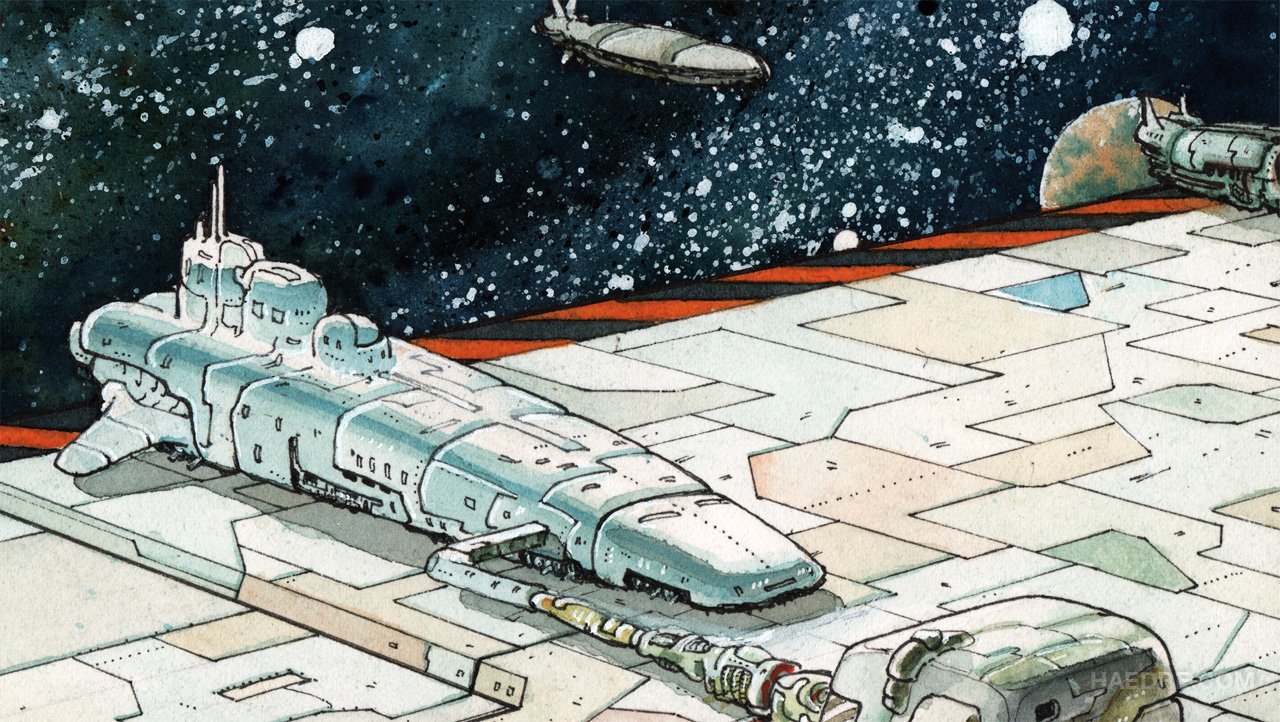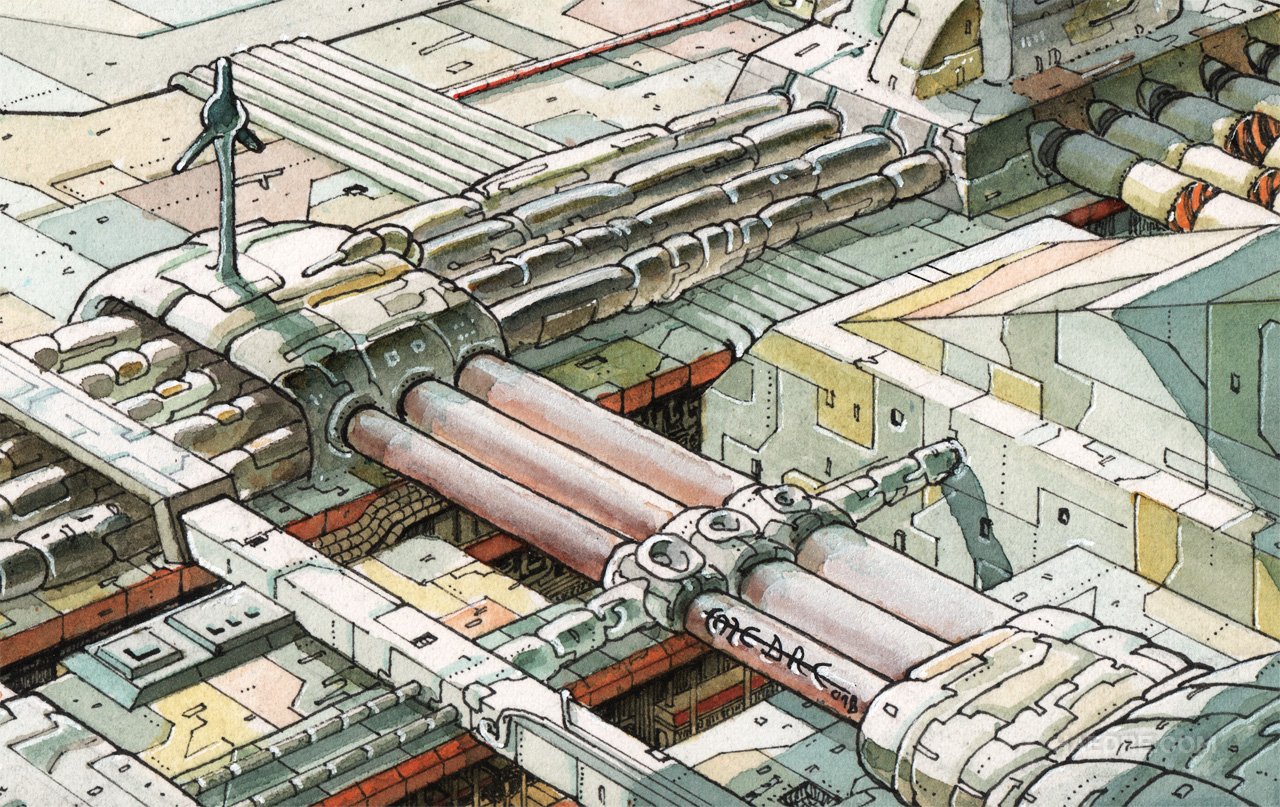 Here are some crops used for the event's banners.




Thank you for having read my post -)
---
---
To discover more art, visit my official website http://www.haedre.com
To buy prints, including this one, go straight to http://haedre.com/shop/direct-to-me
To buy my books: http://www.haedre.bigcartel.com