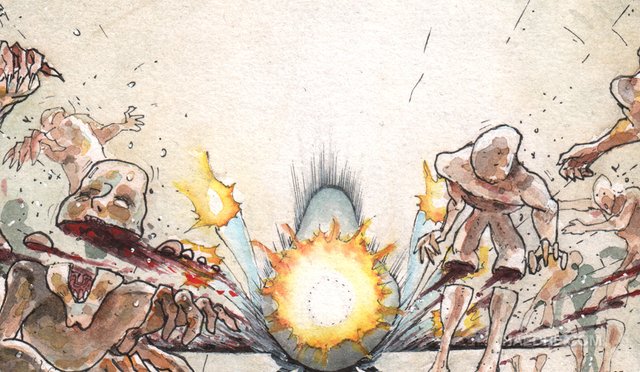 Another peek into the making of my 100% watercolour and thinliner sci-fi/surreal/post-machine-domination-and-decline comic.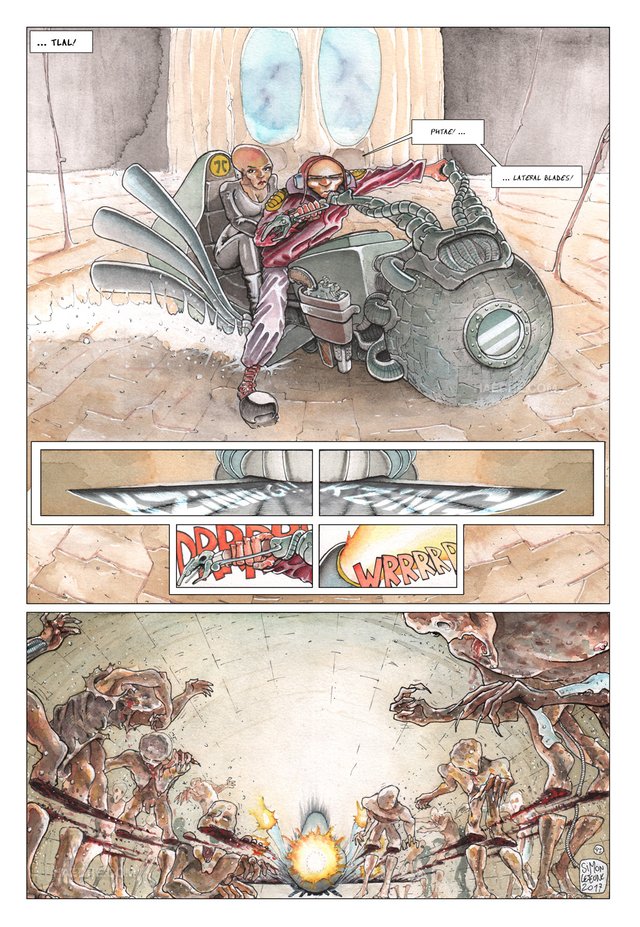 In the previous page, the generation process of a new hybrid species (a combination of Lardossian, synthe-human and supra-compressed data) went well and the being hatches. However, at the same time, a pack of erratic techno-zombie is breaching in the silo's room...
Read it here
Details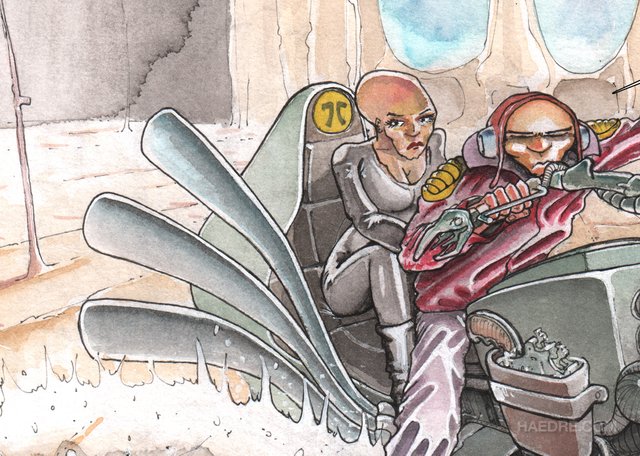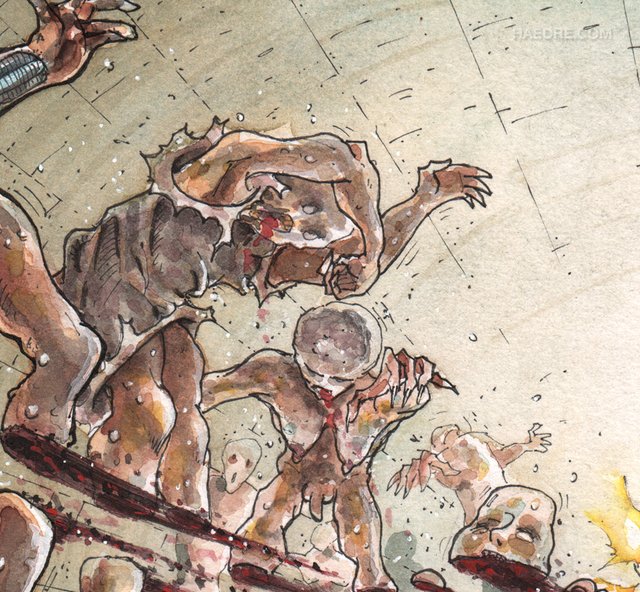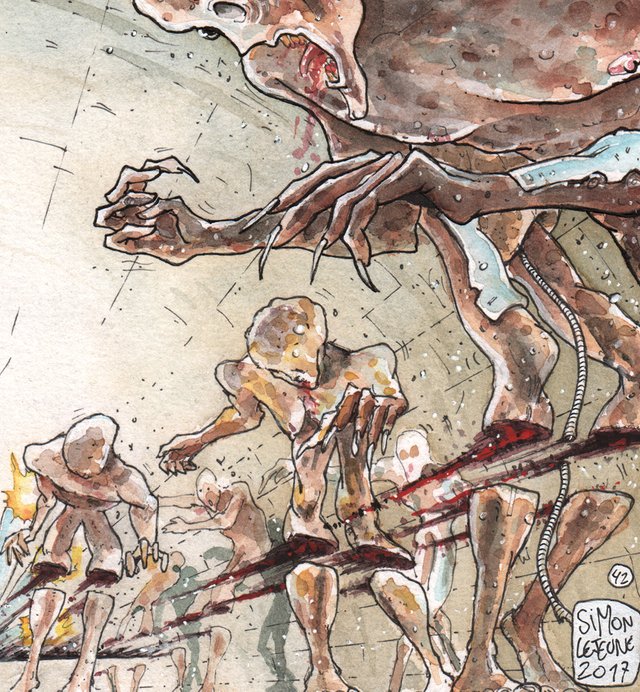 If you don't know, "Devlok, the Techno-Templar" is a 54 pages illustrated story I wrote and produced between 2016 and 2017 in Berlin. I self-published it through two volumes (European format - Soft cover) comprising more short stories and art.
Process
The story board.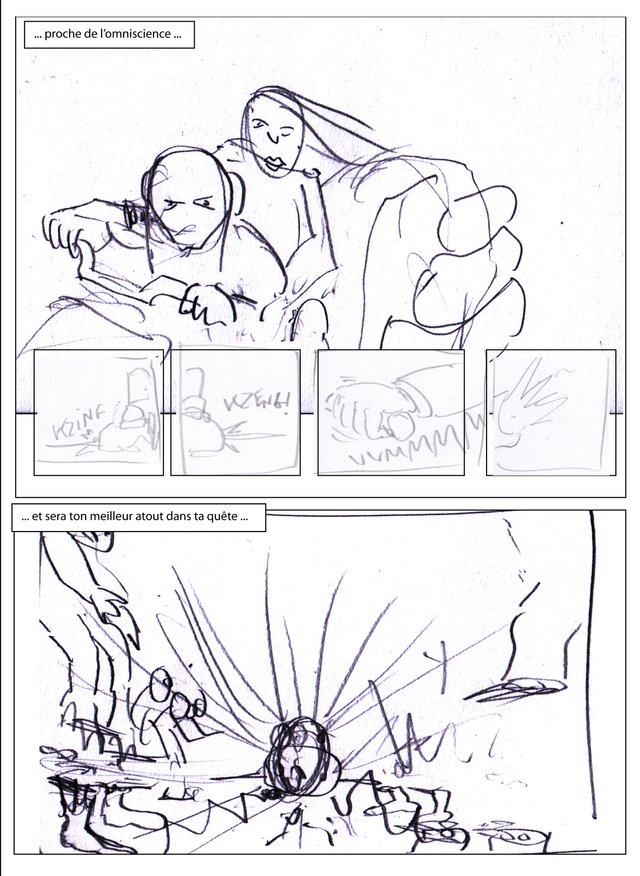 Penciling. If you haven't read my earlier posts, I must explain that everything is directly made on a watercolour Arches 300g. sheet that is watered, then sticked with kraft paper over a light wood board. After drying, it is tensed and can handle very liquid paint without warping.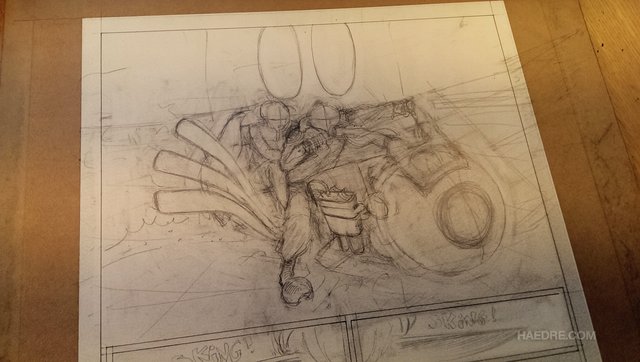 First inkings. Light outlining with new details.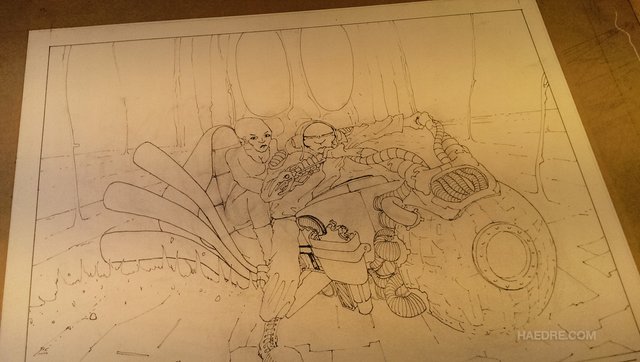 Aaah, the erratic proto-techno-zombies. The remains of thousands of years of genesis experiments, my favorites! ...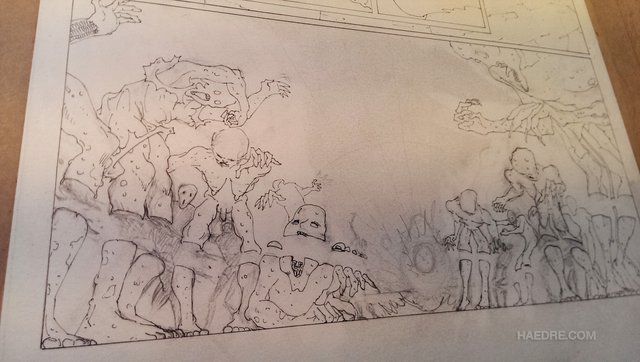 ... all right, just erasing the pencil here.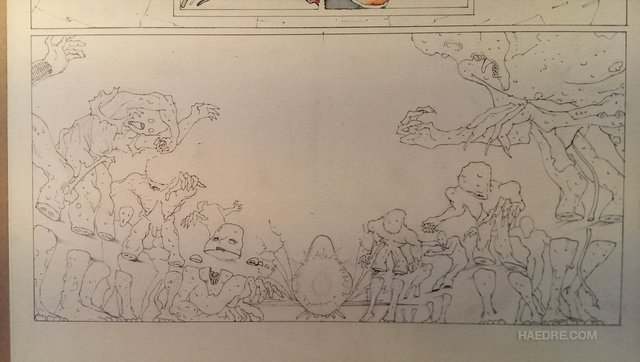 Coloring. Like always, starting with some of the darker zones and Devlok's jacket!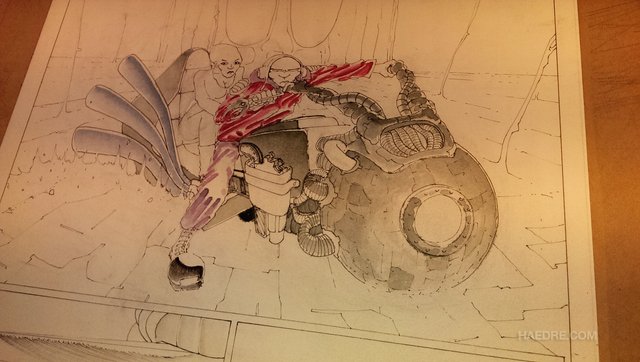 There I am already re-outlining some parts. Sometimes I should wait longer for this but I often succumb to the temptation.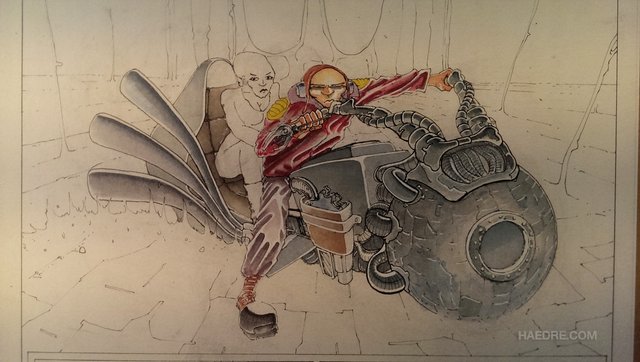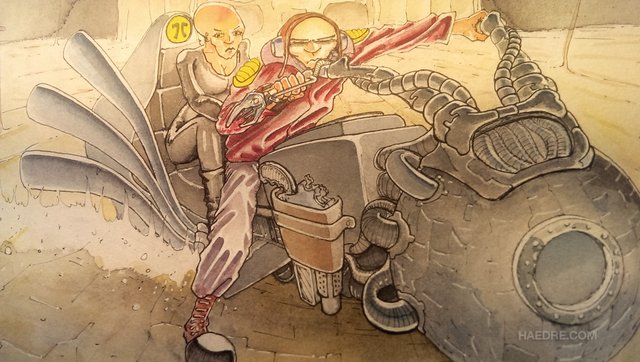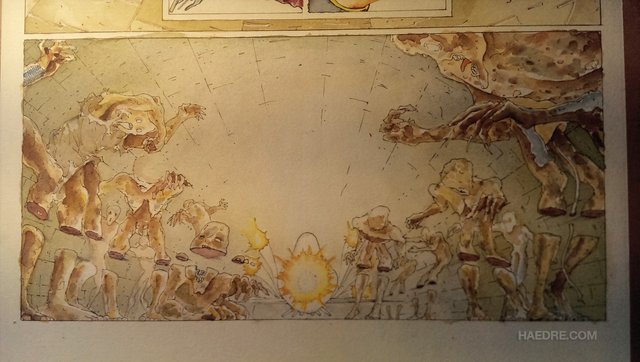 After this, there's still a bunch of details to add, re-outlining, whites, cast shadows. Till the end.
Then it is scanned, the gutter is cleaned and I add the thought bubbles and text.
Done!
---
Thank you Steemoids, for having read my post!
---
For more art, visit my official website http://www.haedre.com
If you want more info about the books, check out those flick through.