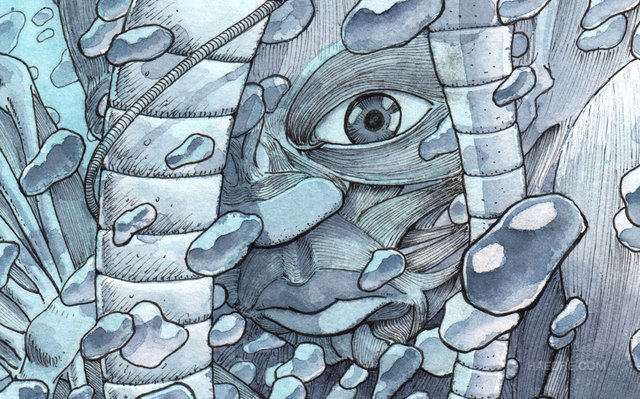 An insight into the creative process of a 100% watercolor and thinliners, psycho-sci-fi graphic-novel.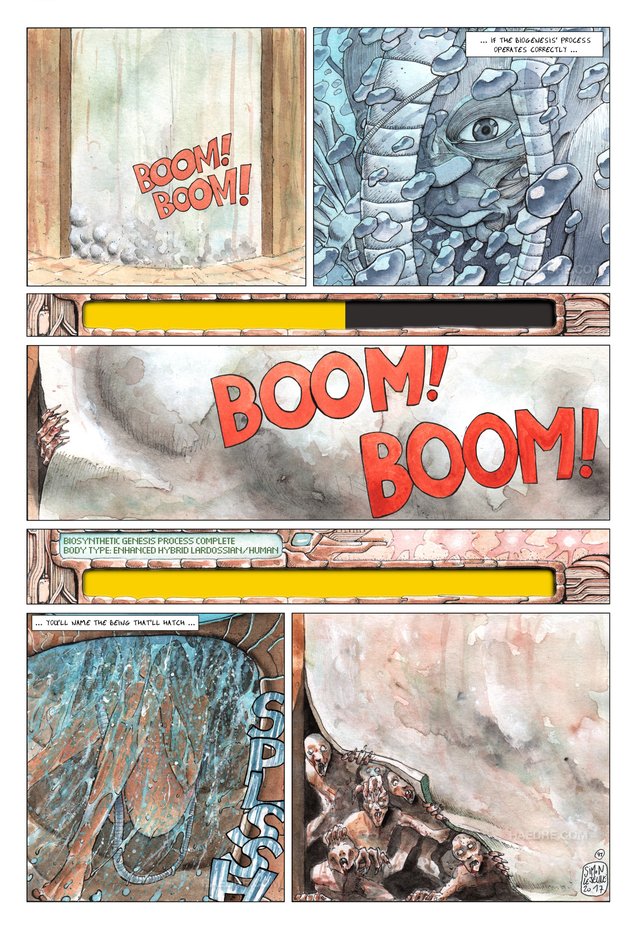 In the previous page, Devlok enters the Biogenesis Silo Eva 6erd's room. He then inserts the capsule he was carrying since his encounter with Trêve* in the machine's tray. He also sticks an ultra-compressed database from Node 32*, enters a code through the control interface, launching the generation of an hybrid creature.
*See chapter 1.
*See chapter 3.
Details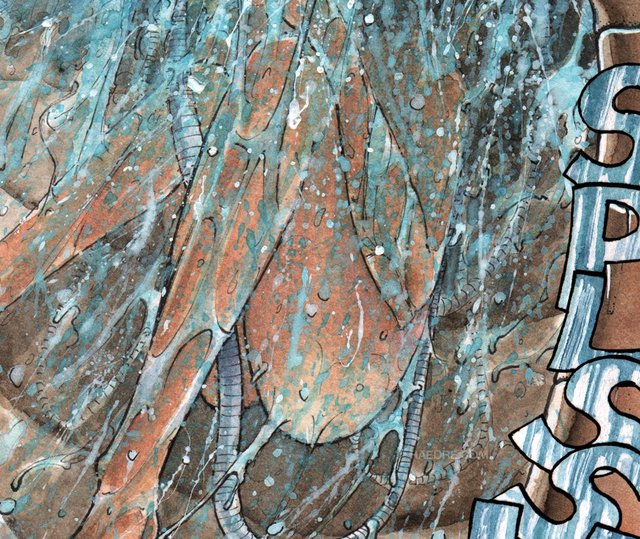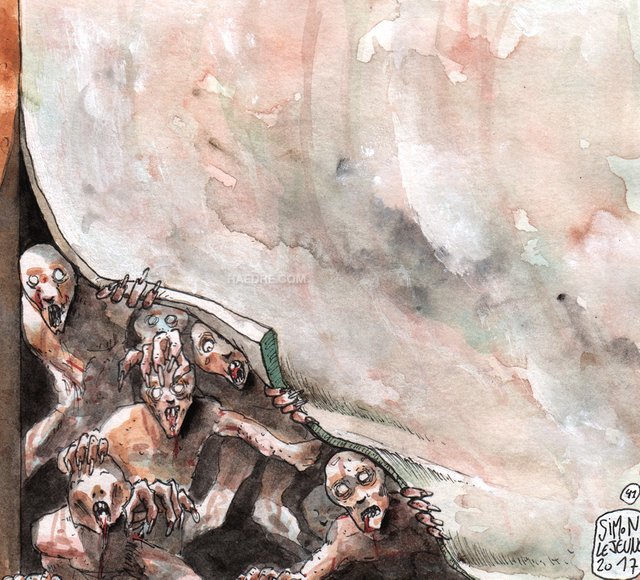 If you don't know, "Devlok, the Techno-Templar" is a 54 pages illustrated story I wrote and produced between 2016 and 2017 in Berlin. I self-published it through two volumes (European format - Soft cover) comprising more short stories and art.
Process
It's a bit bizzare but from now on, I can barely find any photos of the process. I think I was really in a hurry for the last line and that I couln't take time for pictures anymore. But here's the story board....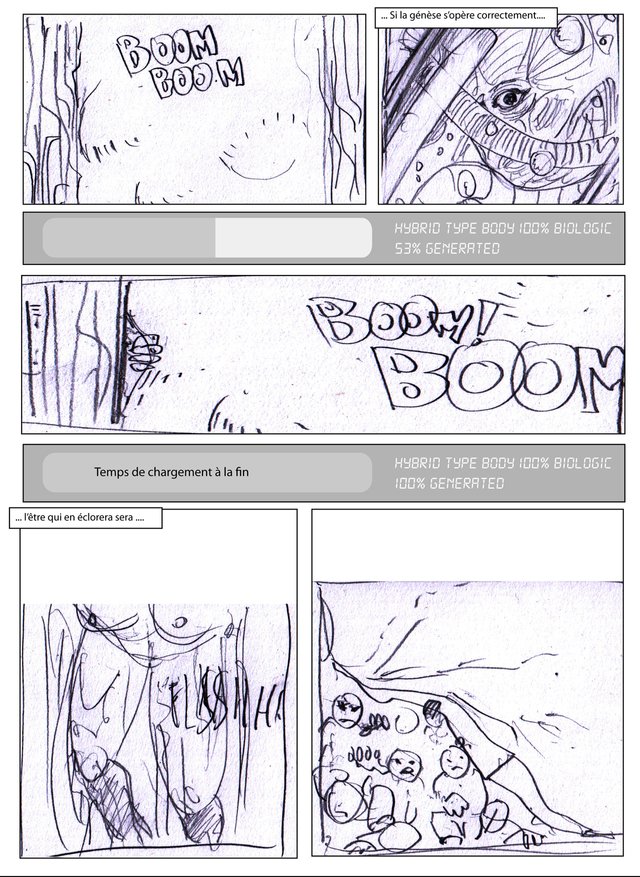 ... and the pencil of one of the panels.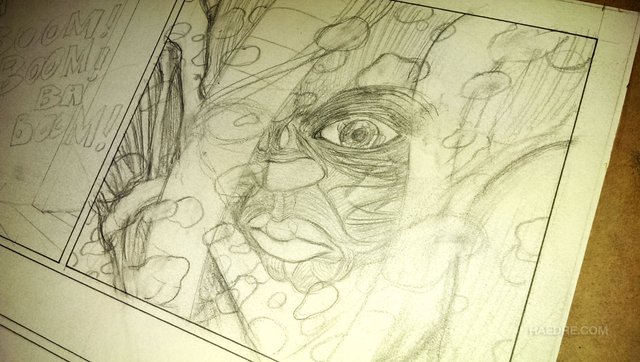 Yep, that's it for this one!
---
Thank you Steemoids, for having read my post!
---
---
For more art, visit my official website http://www.haedre.com
If you want more info about the books, check out those flick through.
The books are available on: http://www.haedre.bigcartel.com
Committing to comics is a tough job, consider to support me by buying my art through http://haedre.com/shop