More little guys....
Just been finishing up a lot of little bee arts lately. These mini canvas were fun to paint on and it's kinda nice that each one can be finished up so quick compared to the past few large painting I have been working on. Gonna bring these little guys out to the Mother's Day festival I recently did the logo for. Started working on a few watercolor cards as well, Got a few more bees in the painting process :) Gotta try not to get to crazy with the water for the cards though it's always a struggle to not get the paper to buckle. Think i'm going to do a lot of waiting in between layers hahaha.
Acrylic and ink on canvas.....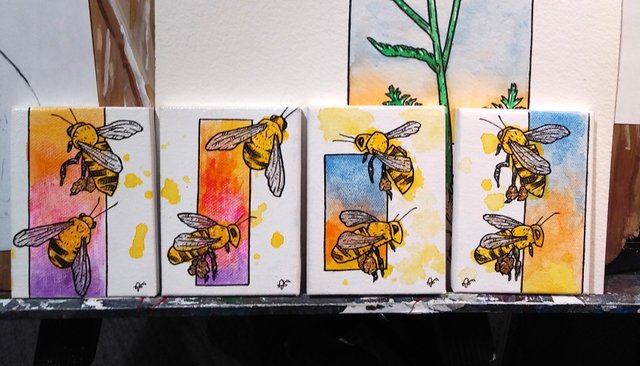 All eight of them so far....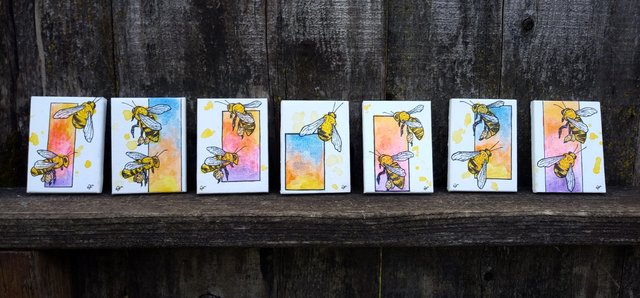 Put them up for sale at my job until the festival :)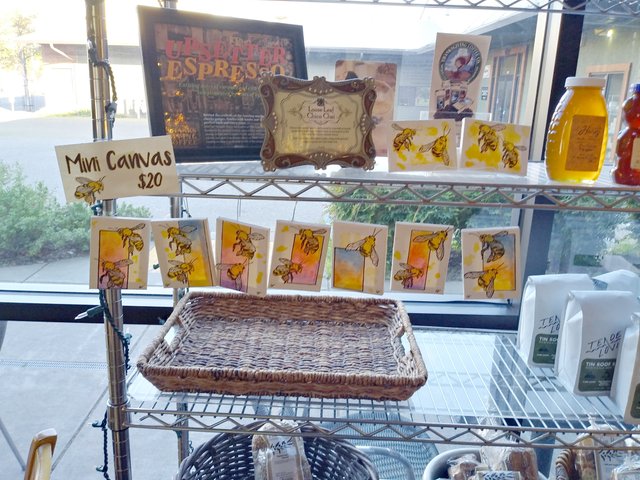 Little first pass on the first card....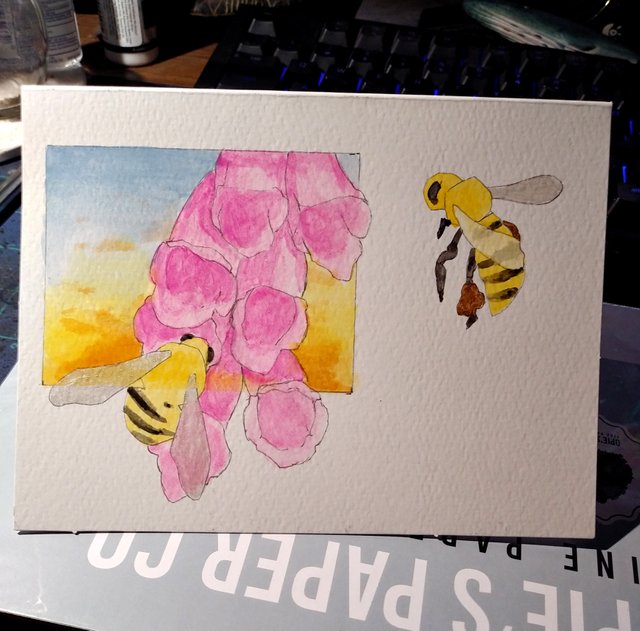 Thanks for checking out the arts
Instagram: instagram.com/cardboart