You are viewing a single comment's thread from:
RE: ART EXPLOSION 83: Theme ABSTRACT YOURSELF / 20 STEEM, PAL and CCC in prizes!
Hi
I have been enjoying abstract portraiture for the past few month.
This one I did especially for the explosé. But alas I have not managed a post in a while. I will get back to posting soon. Even when I don't post, the explosion prompts often direct my creative processes.
Thank you.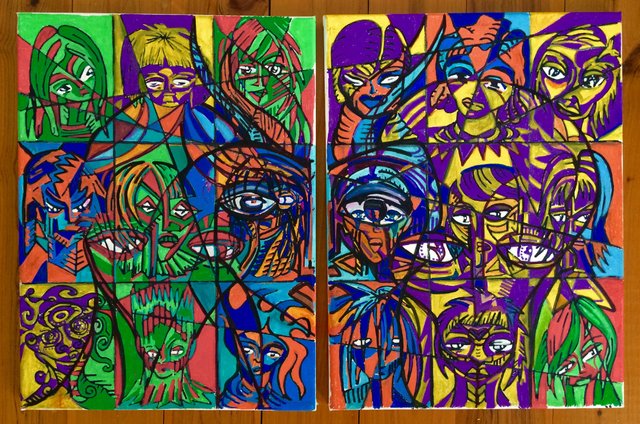 Even though it's too late, I wanted to share the 2 panel acrylic and ink on canvas painting I did this week for the challenge. The many faces of girl b4m.