Bouquet Tattoo. Dotwork-Swipe Technique
This is the last tattoo I did three days ago. It is not often that I get satisfied by the result, as there is always the voice of criticism. This time; however, I am totally happy with the result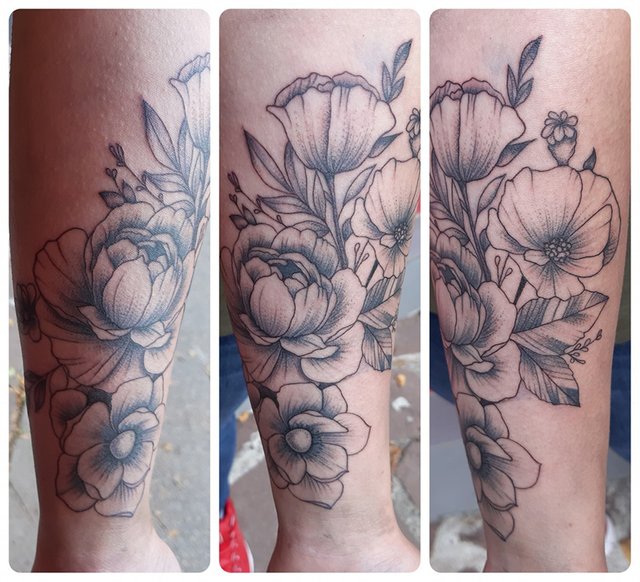 Used 7RL and 3RL with Neotat rotary machine and Goodink jelly.
As for the technique - it is called whipping and I enjoy it very much, as dot work is more time-resistant than diluted ink, which is usually used in regular shading. As the name suggests, the technique is to whip the needle on the skin. This way it does not have contact with it constantly and makes dots instead of lines.
Sometimes when the client is in a hurry I take designs from the Internet (as this case) but am conscious that in a perfect world I have to ask the creator for approval. Knowing; however, that the world is big and there is small chance for that artist to see the tattoo, I go for it. Most tattoo artist do. What do you think?