One who has creative ideas, talent can use anything,means nothing is unusable. Some days ago i was in my sister's house and I saw the artwork of my niece. First you see the Nest then I will describe about it more.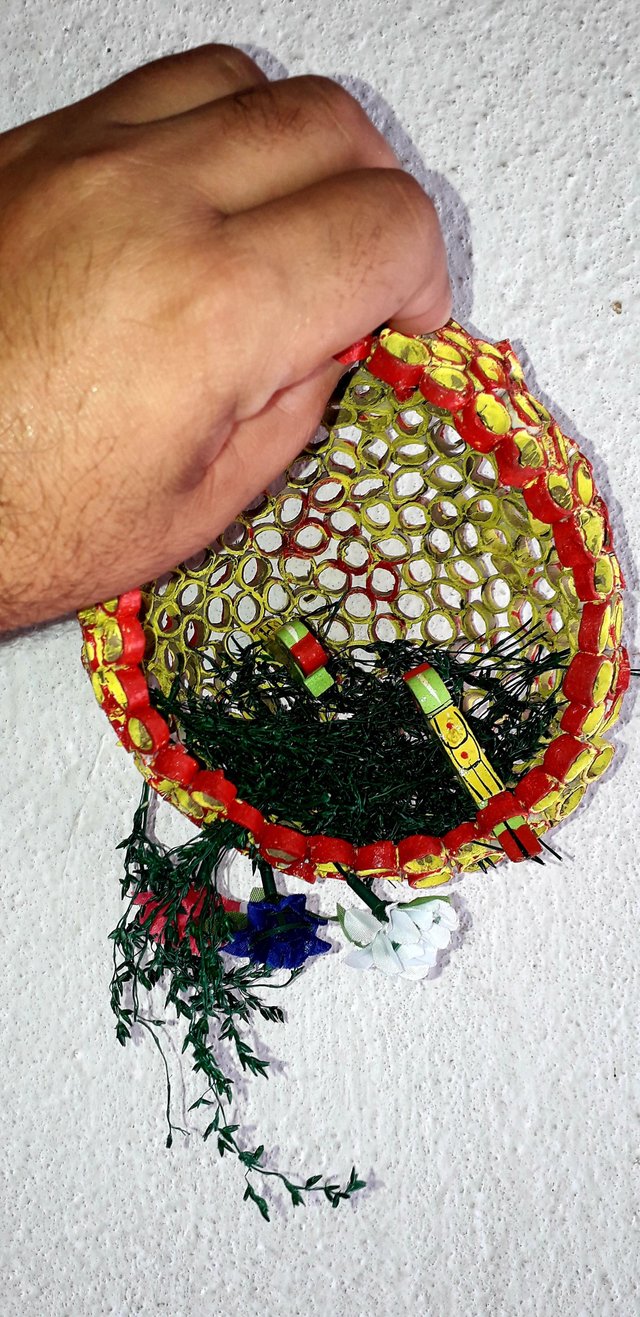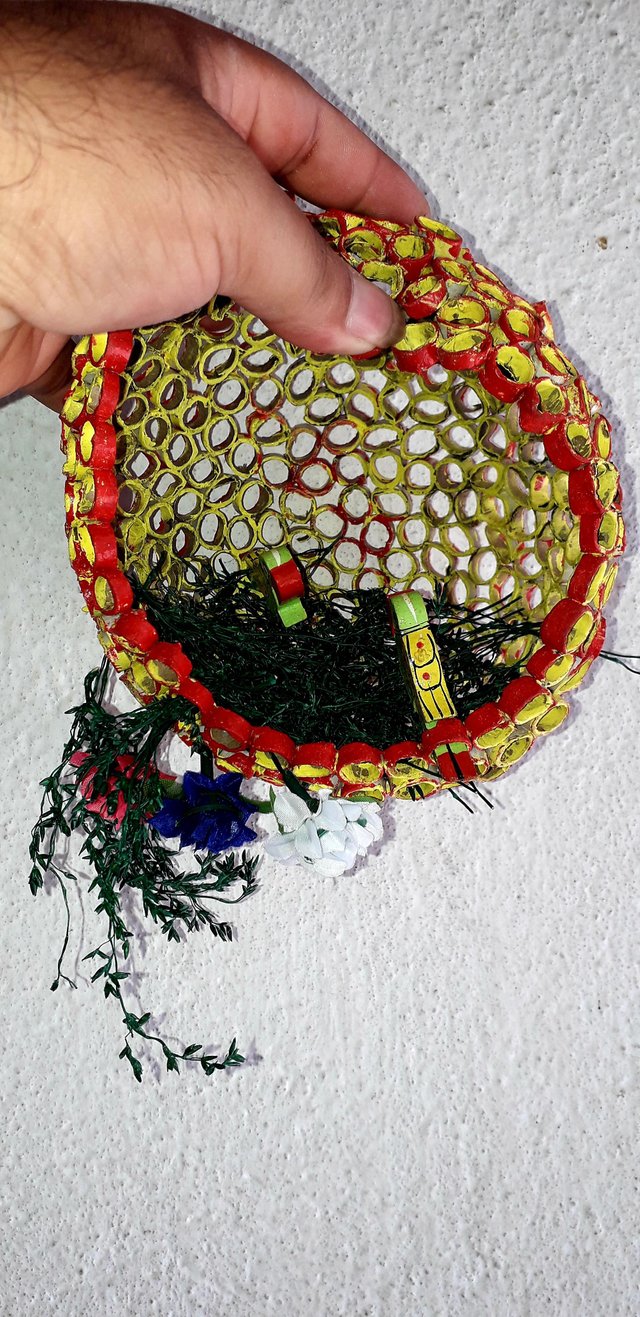 Aa you see on above images that she has used something which are in round shape and joint with each other. I would like to clear that the round shape particle is wasted thread keeper.
It was looking attractive hence captured in my Smartphone. You can also see the backside view of it just below.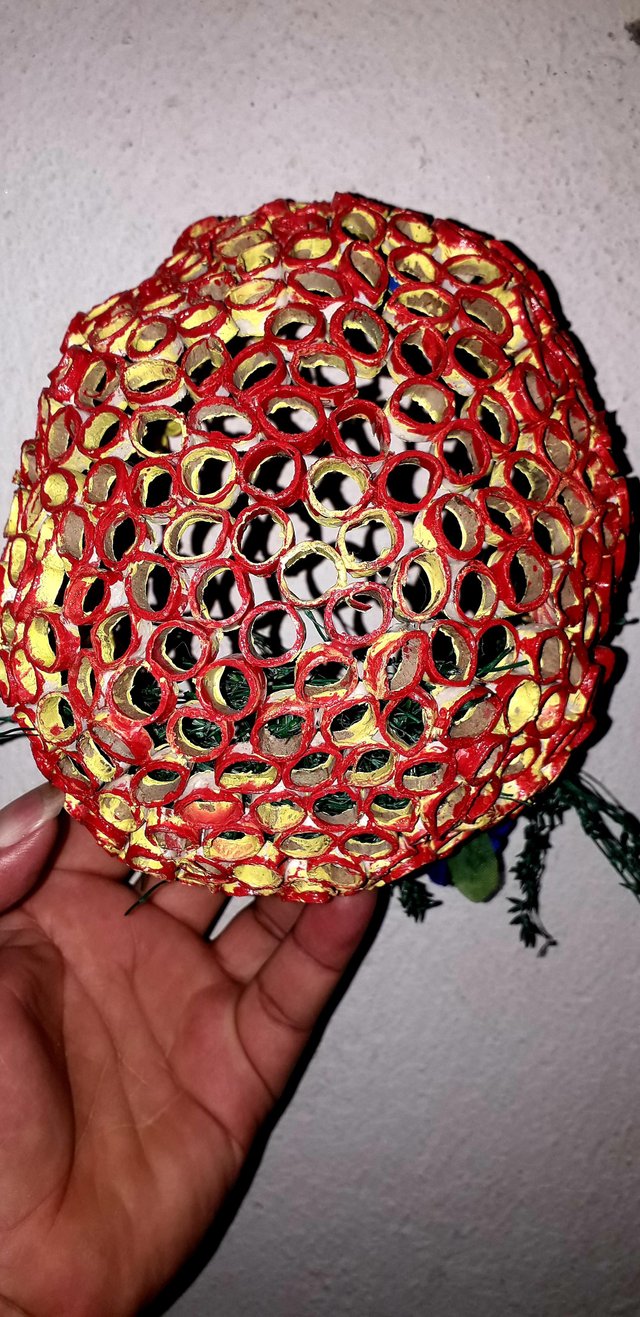 Hope you like it.
Thanks
@face2face