A House 🏠 Should Beautiful, Big Not Mandatories ( An Artist 👨‍🎤)
Good Morning Steemitans!!
Wish you all a great day ahead...
In this morning i am going to produce a gift prepared by my daughter by paper 📝 and accessories. She is not a good artist now but could be ahead.
A house should beautiful it is must but should big not mandatory at all. Actually i like her design she thinks about house or cottage. She has given a small place for Lord Ganesha so that can be worship daily.
HERE IT IS::
She is showing her art ..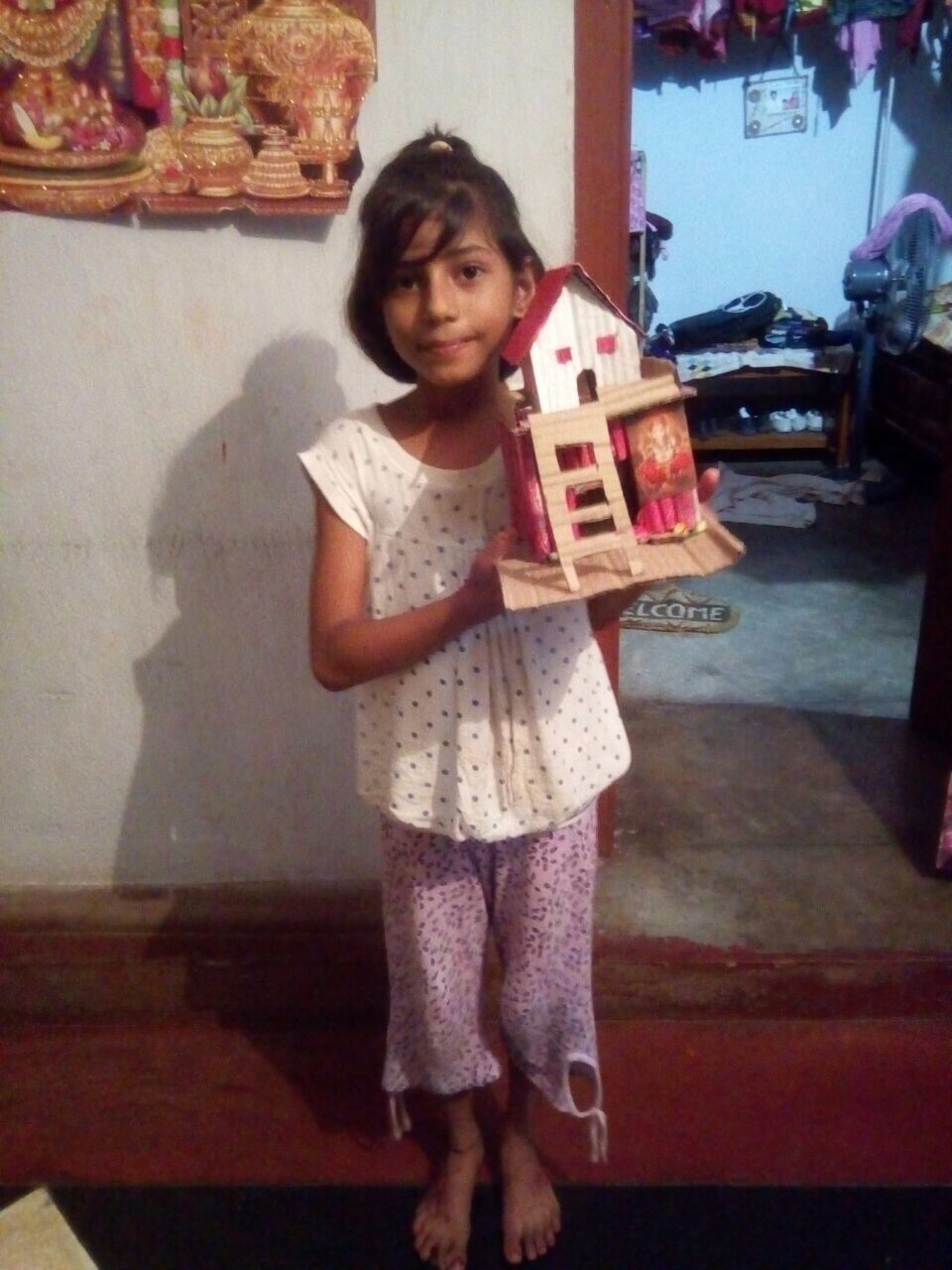 The Demo Piece...