Sometimes I think that any artist is a big responsibility, because it preserves the moments, conveys the true beauty of our world and gives life to all that died long ago. Even if that life only exists on canvas.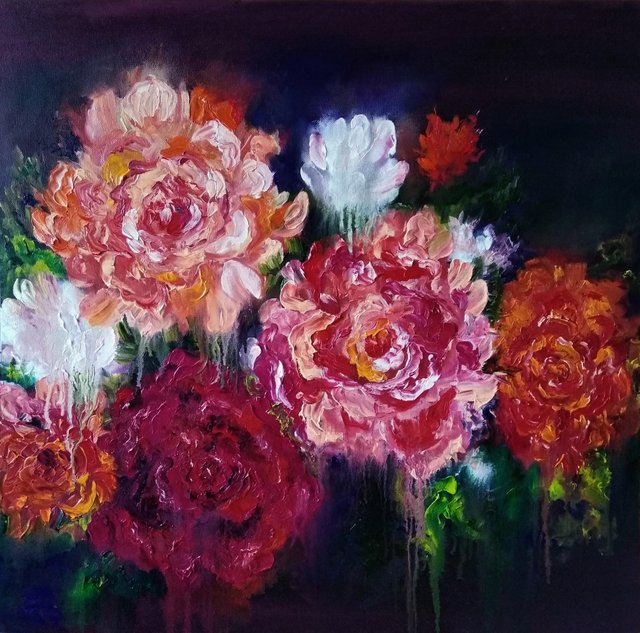 This is the miracle you can create.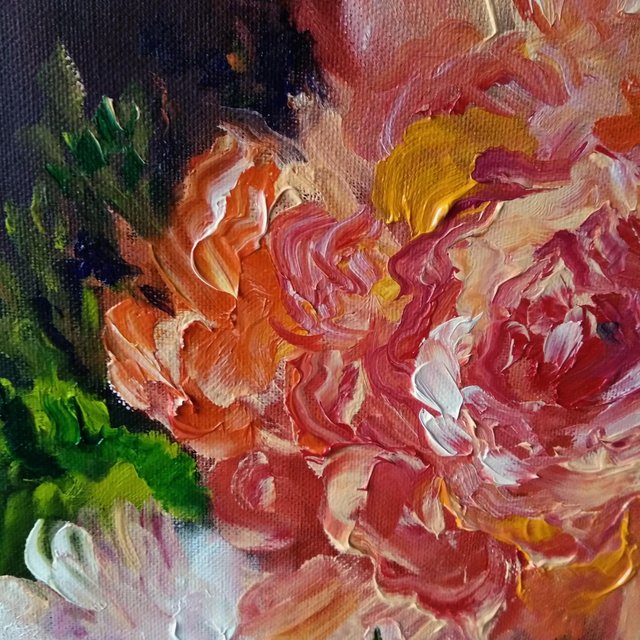 Because in our world everything is very fleeting, everyone dies, even us. We are afraid to think about it, we believe this kind of talk is very dark, but in the meantime it is inevitable, and the beautiful mechanism of the world.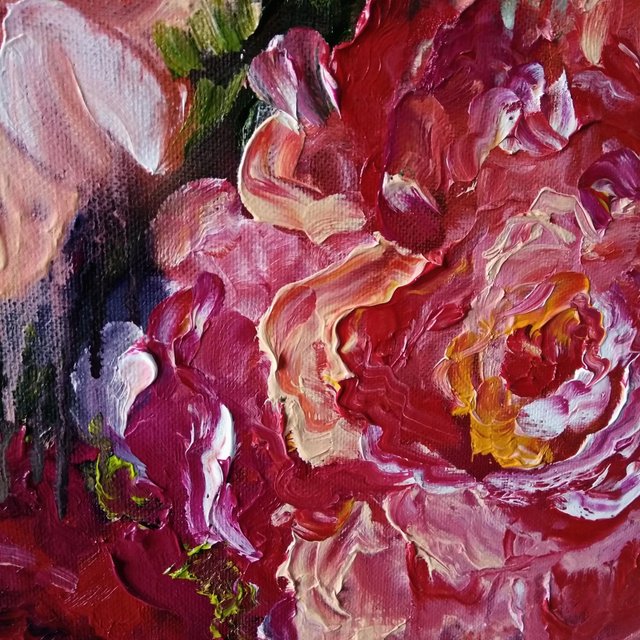 Death does not become less beautiful in comparison with life, it's just two facets of our existence.
Death is the dark side of the moon our lives.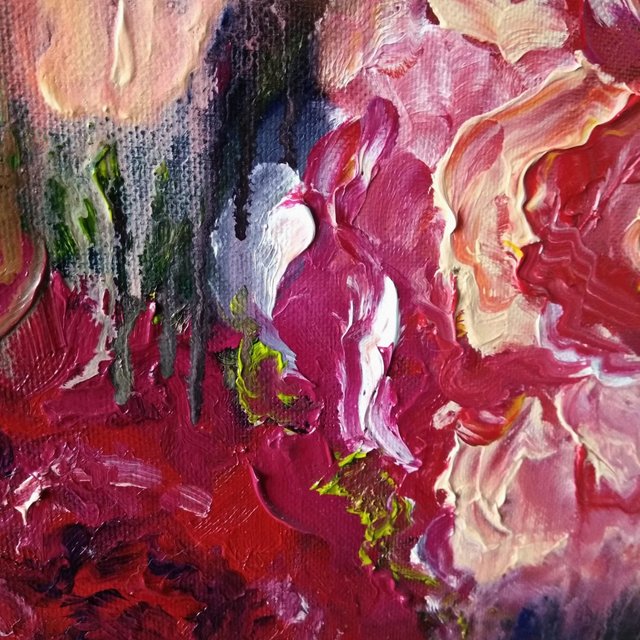 When I drew this picture in front of me was a huge bouquet of garden roses. After a couple of days roses are withered, but in this picture they will be alive and beautiful forever.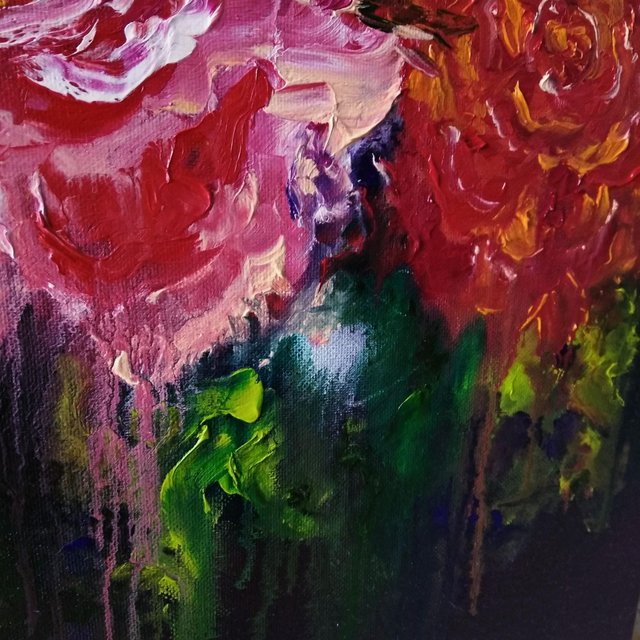 I think this is the main power of art.