What can I say...
All the autumn and Halloween rush is about having fun, partying, dressing up and decorating houses in the scariest way possible.
But not for everyone...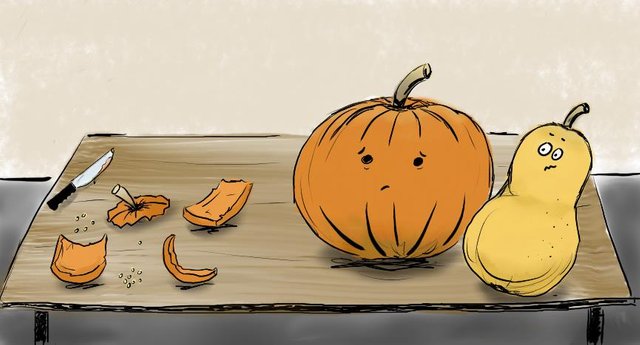 I wanted to post this on Halloween, but I finished it today and I couldn't wait. This is by far the most elaborated drawing I did. And the amount of layers I used beat my personal record. And I had fun doing it all!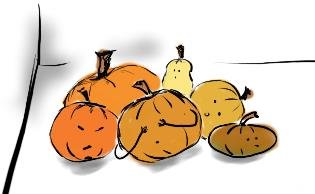 Of course I started from a quick sketch. I have a slight different vision, but it didn't work and I changed it in the middle.
There was supposed to be a pile of pumpkins waiting to be butchered in the back... but somehow it didn't work out. I kept them though as they came out pretty cool and dramatic.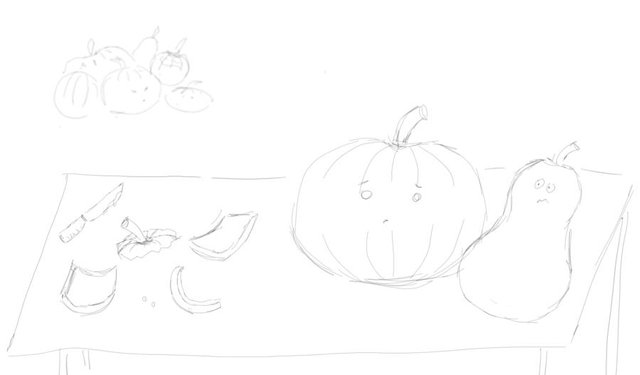 After I had that done I started with the proper outline and colouring. I tried to add some different tones here there which took a bit too much time comparing to the result. But that is just because I had test the brushes again :p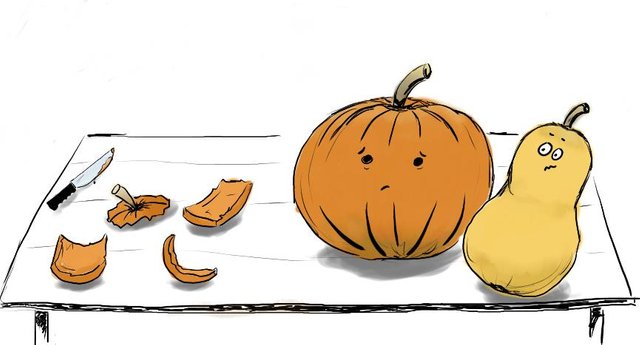 Millions of layers later, table, background colours and some bits and pieces here and there I got the final result.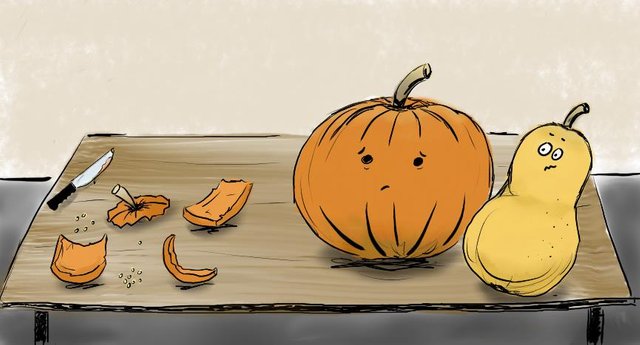 Lastly some words from the scared veggies (or are they fruits?), frame and we are done :)
So many colours! It looks almost strange after the last few days posting only black and white sketches.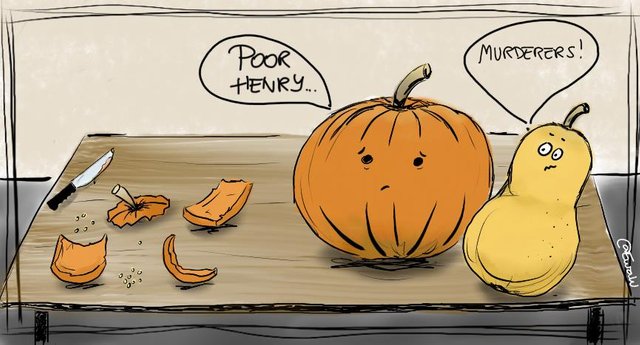 »«
All graphics and text are my own.
»»-------------¤-------------««

REGISTRATION | UPVOTE VALUES | NEW MEMBERS BONUS
To support the project
vote for @qurator as a Steemit witness on
steemit.com, or SteemConnect
Thank you.