Today I got some very bad news, my godmother has died. Right now I'm just looking out of my head, which feels empty.
Should be preparing the lessons for tutoring but can't concentrate, so I thought I would draw something instead and prepare the lesson later on, maybe during the night.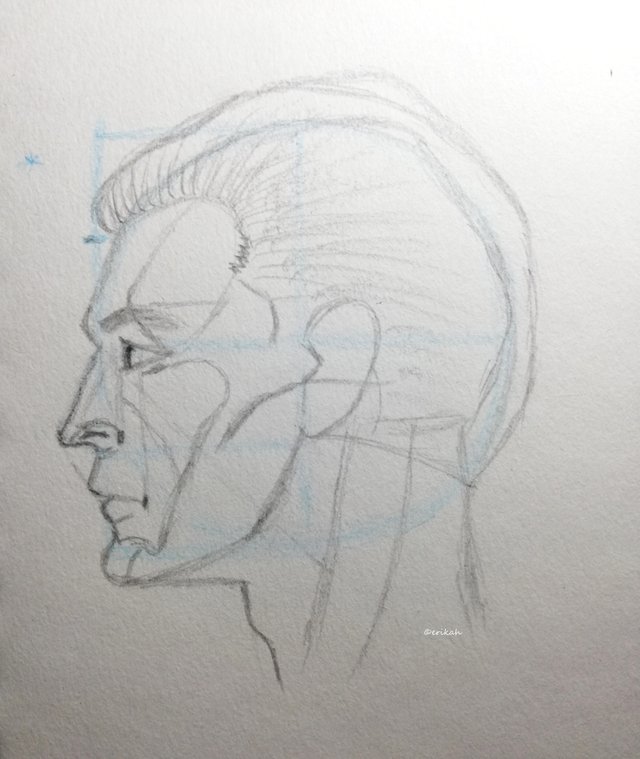 Browsing through the video tutorials, nothing seemed to be good, I wanted something simple, I knew I don't have patience to do something complicated today. This profile drawing looked acceptable.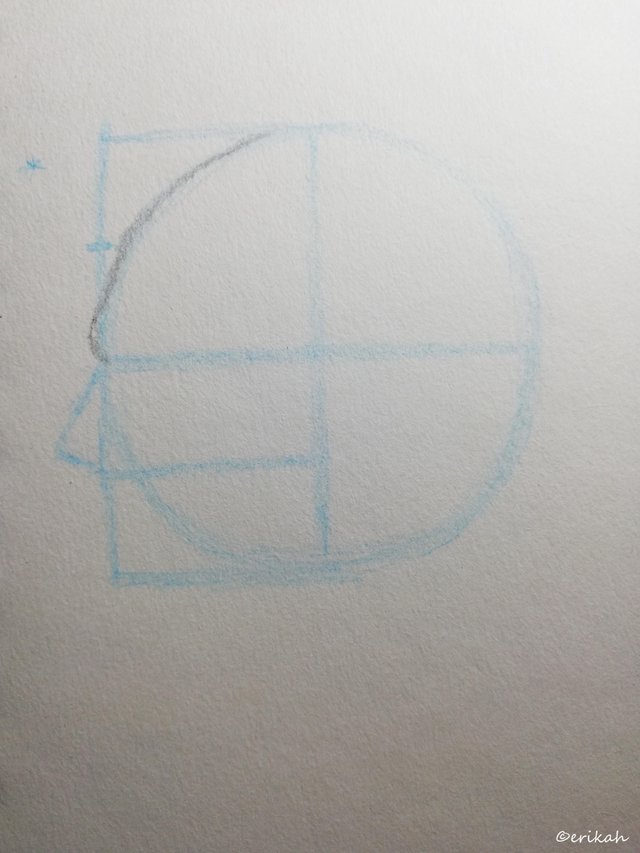 So here are the basics, the circle marking the scull, the line of the forehead and the nose. The artist in the original tutorial does not use a colored pencil for sketching but I like it, so why not use it?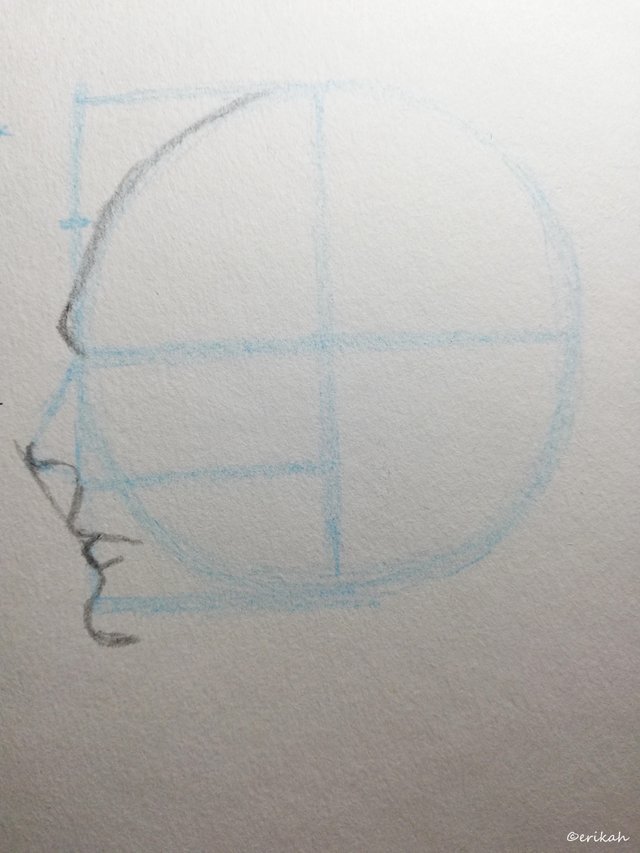 Nose, lips and chin. This video tutorial is very helpful, I found it easy to draw this profile.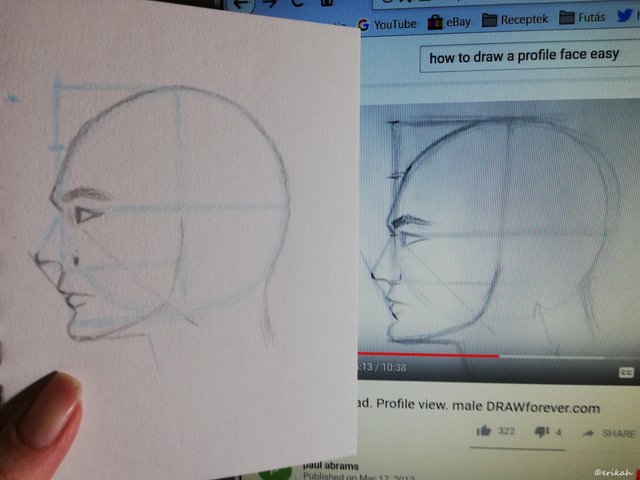 Maybe it's just me, but to me it looks pretty similar.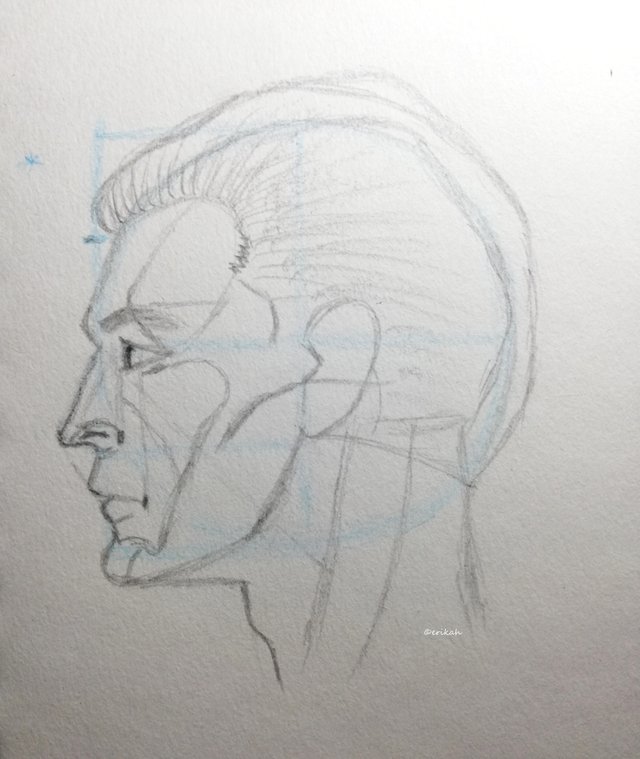 This is the final version. His hair is awful, I know, but apart from that, I'm satisfied with the result. It looks like a normal human being and pretty much like the drawing in the video :)
I'm afraid today I won't be visiting your blogs and won't be commenting much. I'm going to make it up tomorrow. Thank you for your understanding!


Do you use eSteem?
eSteem is a Mobile📱& PC💻 app. for Steem with great features. Also, you get Incentives posting through eSteem apps.
eSteem Spotlight; eSteem provides rewards for it top users in Leader Board with most Posts, Comments and Highest Earners.
Download eSteem for your Mobile📱
Android devices Google Play Store
IOS devices Apple Store
Download eSteem Surfer for your PC💻
Available for all OS Github
---

Proud to be a member of The Steemians Directory