Tiger Extra Large Size Original Drawing By EdgarsArt Part 10 Finished Result
Finally i am done with i think personally my greatest Tiger charcoal drawing and tiger drawing in general. This is he largest tiger drawing i have ever made and i think i managed to make it extremely detailed, and of course from photos it is hard to get that impression how it looks, but in real life this looks 10 times better an just the size is impressive.
Part 9: https://steemit.com/art/@edgarsart/tiger-extra-large-size-original-drawing-by-edgarsart-part-9
I really enjoy drawing on large sizes, and also with charcoal it is easier that way. You can draw more details, but drawing a very small thing with charcoal can be a nightmare. You cant do any details at all.
Since i had the body finished, i started to work with an eraser now. Took me along time, a very long time, about 10 hours. Also 5 erasers were used. I think in one of my future posts i will show what kind of erasers i am using. Not every type is suitable for that.
So this i also tried something different with the background. This time it is not just smudged and thats all. The tree is half realistic, half abstract tried to keep it tat way. Also it is a little bit darker than everything else.I was thinking of maybe erasing the middle of it, give it some contrast, make is more visible, but then i thought that it would be better to leave it this way, so that the Tiger stands out, because it is the main thing that has to come out of the drawing.
In overall i am really happy about the result. Gave the work a little bit of that abstract feeling with the tree. Was meant to be that way, to raise some questions about it, emotions. HUH almost i think 100 hours in this.Started in the beginning of December.-Finished only now!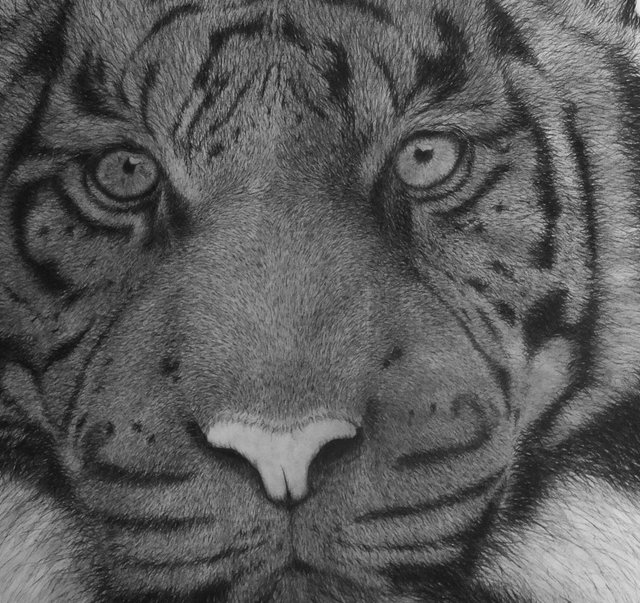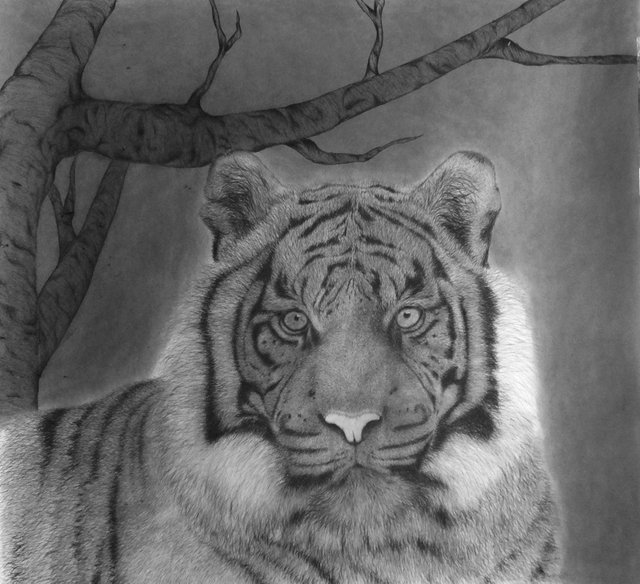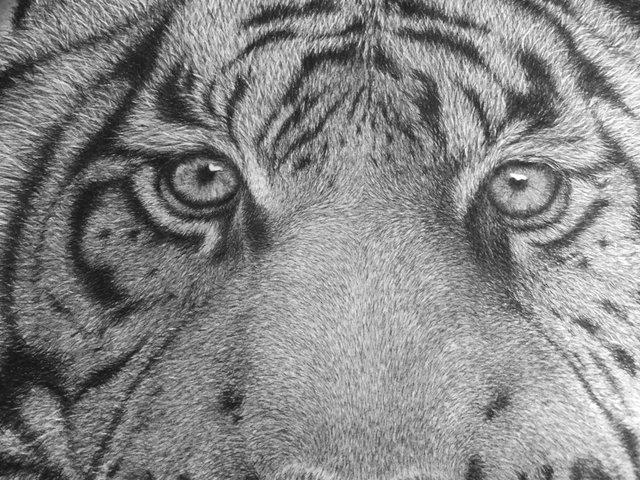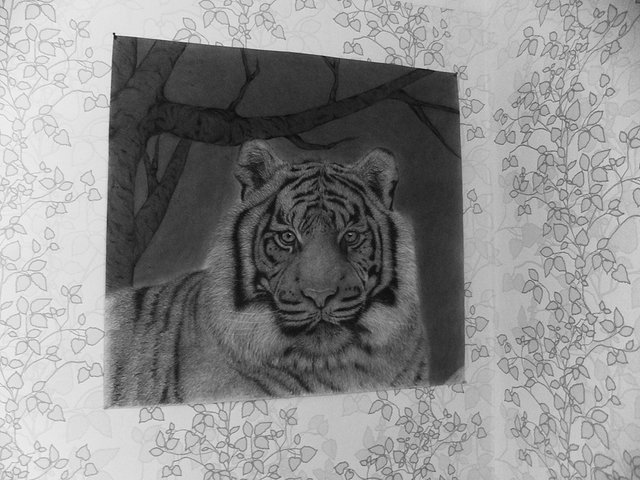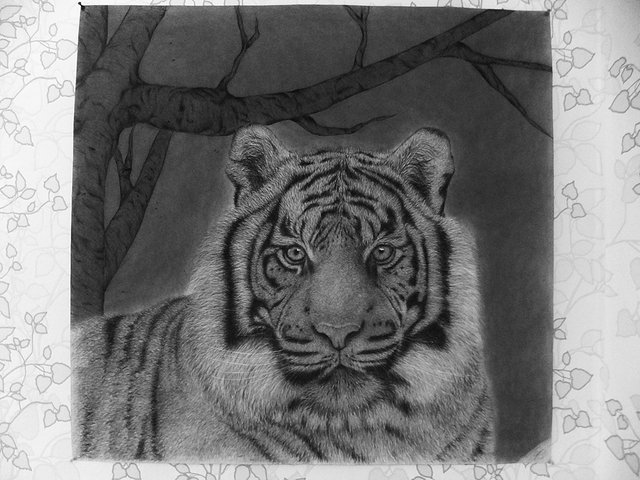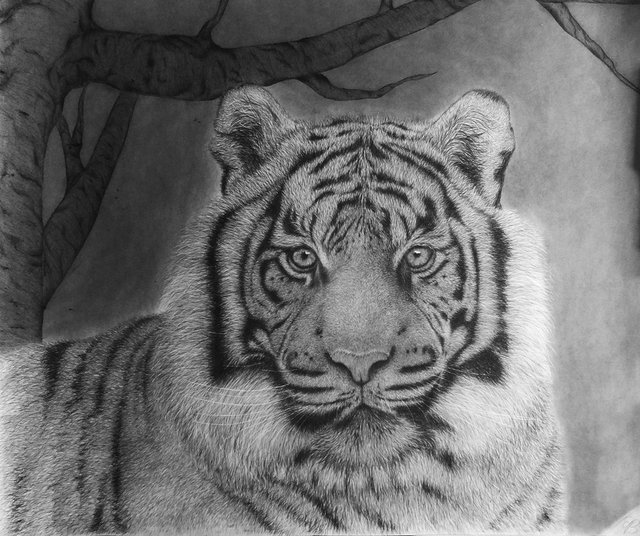 I included a link to my verification post, that all of the drawings posted here are done by me: https://steemit.com/art/@edgarsart/edgarsart-original-art-now-verified
More of my art you can find on my twitter page: https://twitter.com/EdArtDrawings
I also have an Ebay store where it is possible to purchase some of my original drawings: http://stores.ebay.com/edgarsart/