So yesterday i filmed a new video just as i said i was going to do. It turned out to be a Husky sketch.
Tried not to make is very complicated and just made one layer of fur, so that everybody could try this and get actually the same result. Takes a little bit of practice of course but can be easily achieved:)
As usual i did this without using an eraser or anything but if it is needed then theres no shame of doing that. For more complicated works i may use it myself, but here i just did this without any stress, and that is they way how to get the best result. Not to worry about every line and not be extra careful about mistaking. I just let my hand go freely.
Also if someone tries this or just any other sketches, i will write my email under this post so that everyone who wants can send me their sketches, how they tried to draw this or even something else, and i could review them and give some advices:) I will definitely reply to every message:) That is one way how i think i could give back to the people of this community:) Also you can contact me through twitter if its better:)
I love the eyes and the nose in this one more than anything else. Managed to get that realistic look in the eyes. I myself have a dog with is a cross-breed of a rotweiller and Alaskan malamute. A big dog and the eyes are actually similar, i can feel the expression, the life in them. I think in any drawing it is important to get this effect.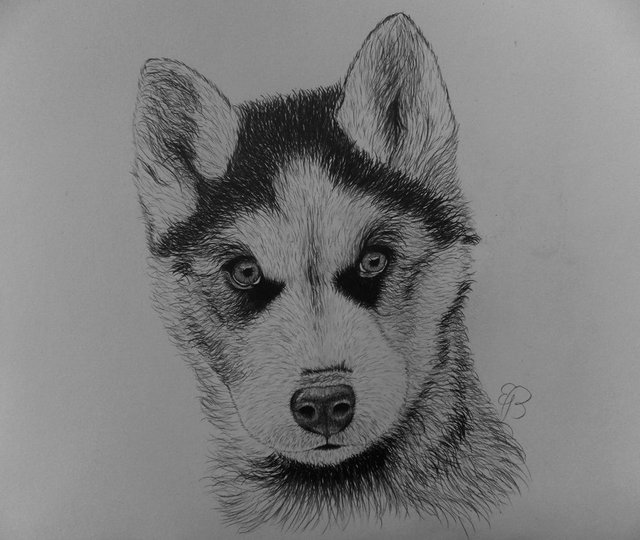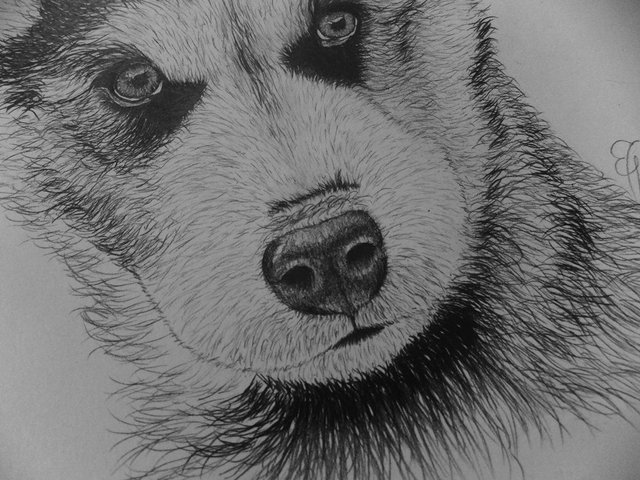 I included a link to my verification post, that all of the drawings posted here are done by me: https://steemit.com/art/@edgarsart/edgarsart-original-art-now-verified
More of my art you can find on my twitter page: https://twitter.com/EdArtDrawings
I also have an Ebay store where it is possible to purchase some of my original drawings: http://stores.ebay.com/edgarsart/
Email: [email protected]