Here is a study I did early this year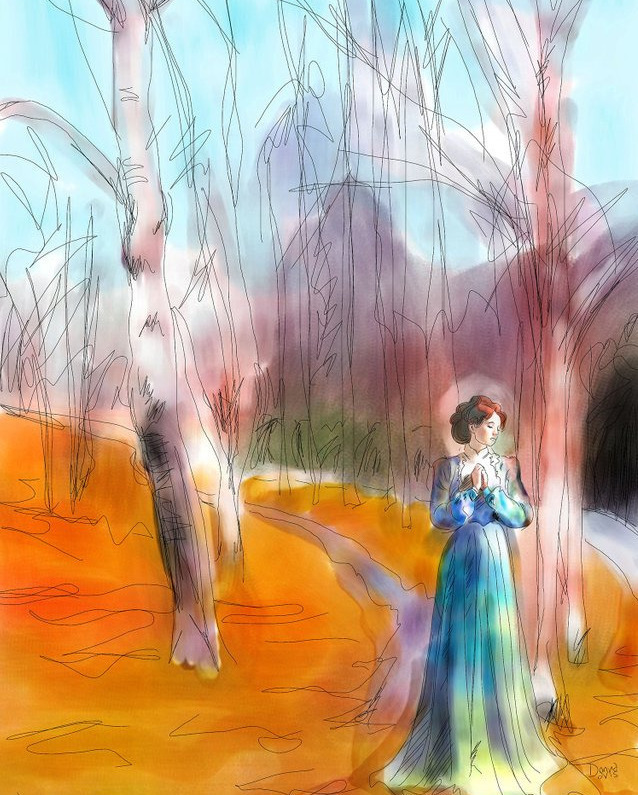 It has been over 9 days since last posting.
I promised myself I'd not let more than 7 days fall between my posts, but literally each day has been filled with my Summer Rental work. I've had to do more than the usual amount to my two little cottages I let this Season. And in addition am working on the main house at Toad Hall to let as well.
This leaves little time for Online and Art
and I've mainly been choosing art over going online for that time. So, I have been stealing moments to work on things, but this past week has been SO hectic, nothing worth posting.
This morning I was going through some studies
I've worked on to consider some other larger piece to attack over the next 7 day. I remember making this sketch as the surrounding was drawn from a photo from one of my fun days in England. A wonderful wooded path of birches.
She has the look of hopeful dreaming which is what I feel of late.
I truly feel out of the loop here
and hope to rectify it, but until mid July, I shall probably not have the time to retrun to posting multiple times a week.
I truly miss it.
I hope all of you are good and that Steemit is happily chugging along, like the "Train that Could".
I've often compared Steemit to a small home town village one can return to and things will seem the same.
I hope that continues to be true.
I hope you all are finding more time for creation and posting than I. #
As always, if you feel so inclined, upvote, resteem, and by all means comment.
My Previous Post: New Piece "Lady with a Bunny"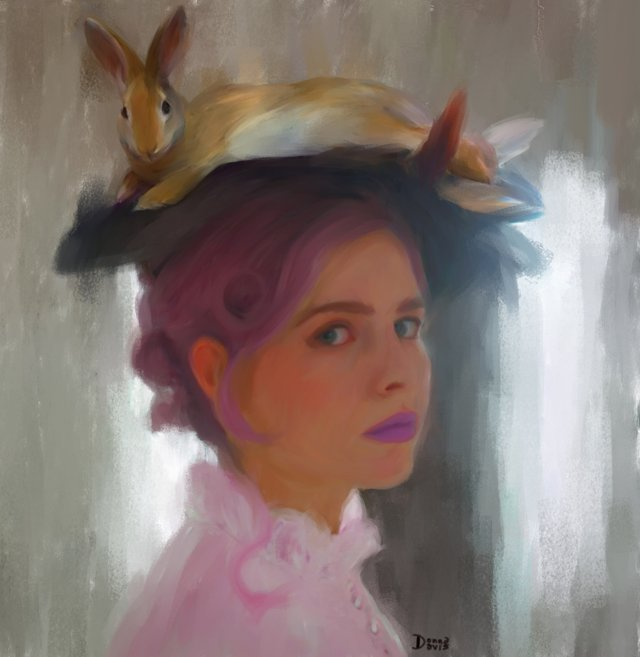 Copyright @donnadavisart - All Rights Reserved

---