Study for a new Singularity work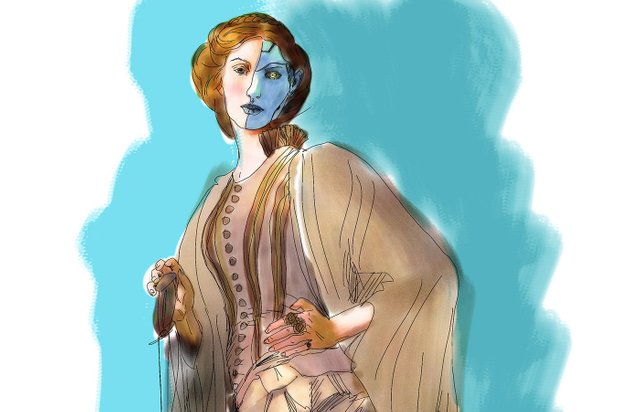 A larger piece of it: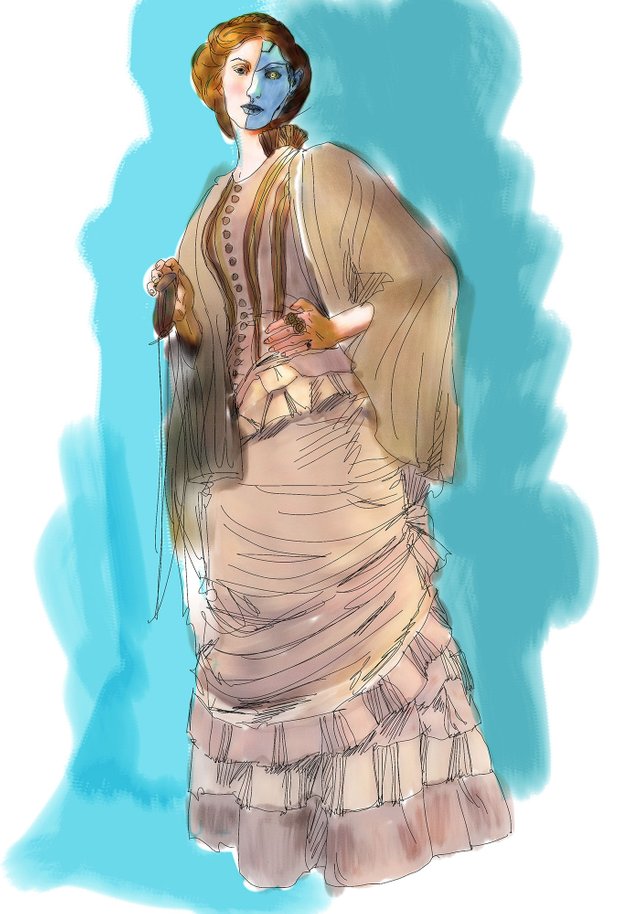 It has been sometime since I've even considered a Singularity piece. I've still got one large piece I was finishing prior to my leaving for England back in October. Yet the business of knowing I had a large move coming up combined with October having #inktober left me to put it aside.
The constant to-doing required in a move has not left me much time to work.
I do attempt each and everyday to get some things done, but the house hunting, furniture getting, utility, wifi, council tax, etc etc, it all adds up and takes up time.
One positive to my constant distraction is an oblivion to the crashing crypto.
I only see bits and bobs of the various drama going on with Steemit and other such crypto sites: people being fired, crying, markets crashing. I've paid little attention to it and still hold Steemit as a beacon of light in each of my busy days.
Even if I am not commenting on many of your posts, I am still reading them on buses and trains and enjoying them.
And I like to frame my day thinking, 'Oh this might be nice to share with my steemit family'.
I do hope our little platform that Could, still Can!
I am hopeful.
Now, back to why I made a quick study for a Singularity piece. In fact, I'm not even sure if it will become a digital oil or not. In fact, in some ways I was wondering if I should not persue the series anymore, as I was preparing for Winter sales of my previous works I thought maybe I was doing a disservice to myself. My animal based funny little paintings were my bread and butter for some time and I love to make them.
It was Steemit that brought me back to my first love of painting the female form in oils.
This time in digital oils, but back when I used the real thing digital did not exist as it does today. It was the contests and challenges of Steemit that brought me back to my love of vintage fashion/female form/portraiture of antiquity. These combinations are given a new life in my Singularity pieces and I was quite excited about them.
But, a gal must eat and earn and so I was stuck with that artists conundrum of follow a new path or continue down the one you are known for. I think artists should always change style and form if the fancy arises. No gallery owner or agent would support that ideal, as it's not very good for marketing.
However, if one does art for one's soul as well as one's pocket book, well then you have to try and feed both, right?
I'm not really sure what sort of 'conclusion' I've come to other then I still want to do a series of Singularity works and I most likely shall. But, this quick study, a little kernal of an idea, just came upon me yesterday.
I have tried to make some pattern or structure to the chaos of my moving/travel days.
It is hard when you must also consider your friends who are excited to be tourists first. I too enjoy it, but I also have the pull to work as well. So, I have been trying to take the bus of a morning into Canterbury, go to my little cafe I have chosen as 'office' and get some work done.
Yesterday, I was just struck by old portraiture again, being in my favourite country and close to so much wonderful versions of it.
It just came over me and I thought, "I'll just have some fun and play with another hybrid humanoid idea for a Singularity piece" and thus, here we have it.
Today, I am going to try and get out to get some work done.
Perhaps I will work at the local Tea room, where I can walk a lovely footpath, feel the squelch of the rich English soil under my wellies, and drink tea and watch ducks and sheep in the field.
It's not a bad commute, for sure, only I have to make more of 'my time at the office'.
I hope you find some creativity and then the time to express it today. It's often finding the Time more than the Muse in such endeavours so my hope is you get both!
Check out my other posts, if you like, and by all means upvote, resteem and yes leave comments!
*A study for #DecorativeDecember, Advent service at a Cathedral, and ruminations on Life's Plans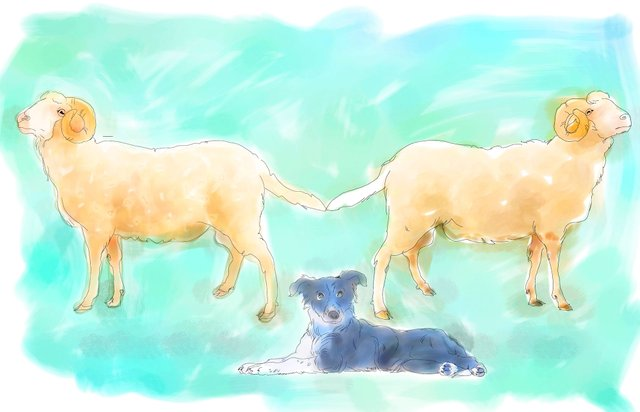 *A day spent in Canterbury that was meant to be in London and learning a Life Lesson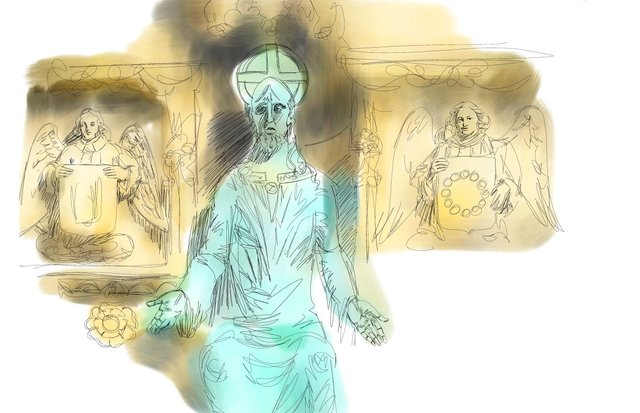 Copyright @donnadavisart - All Rights Reserved

---