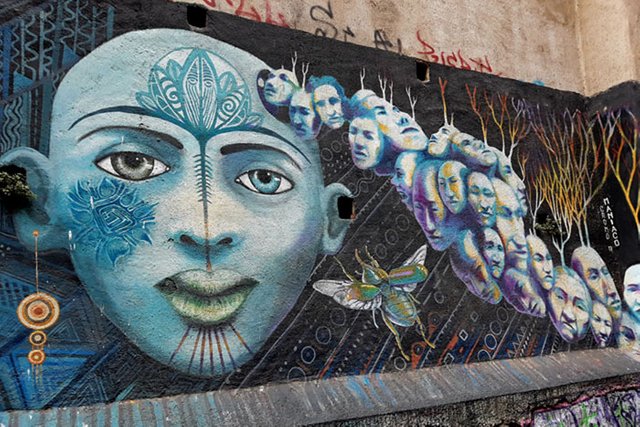 Valparaiso is one of the most colorful cities I have seen. If you want to know about the artists, the meaning behind a mural etc you book a walking tour with a guide But you do not need a guide to find the murals.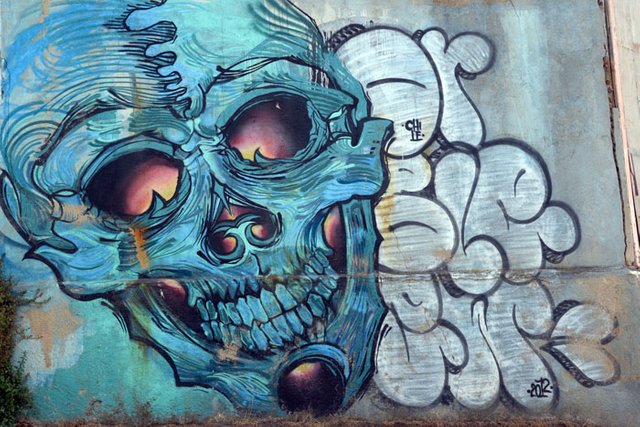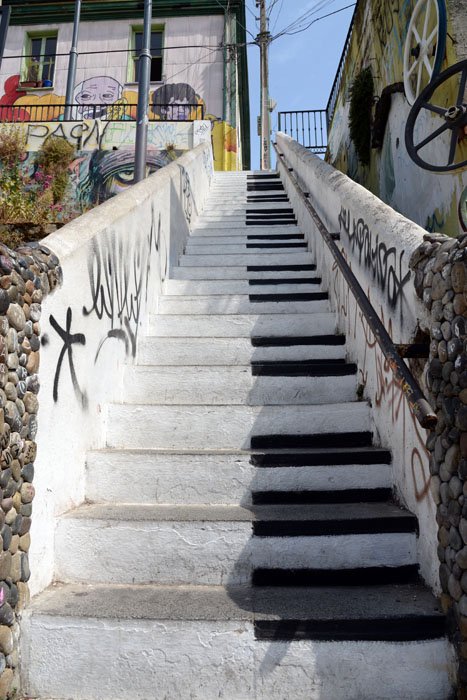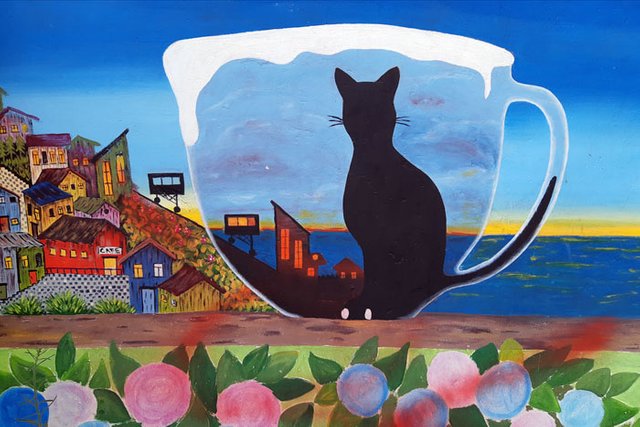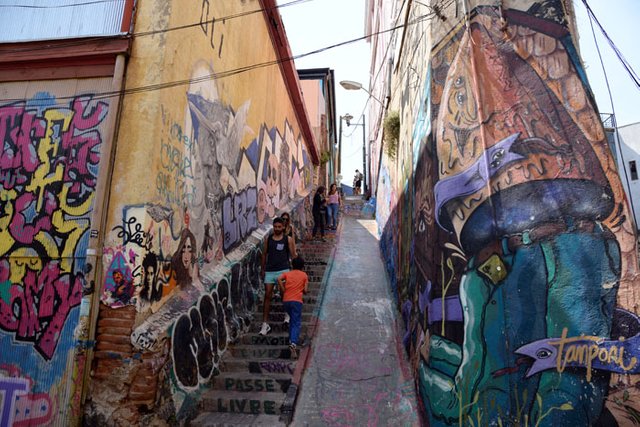 Just keep walking and you will stumble over an immense amount of street art. Not only on walls, but doors, stairs, benches......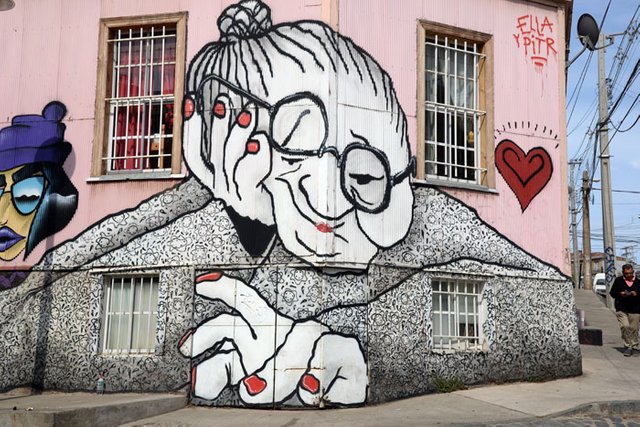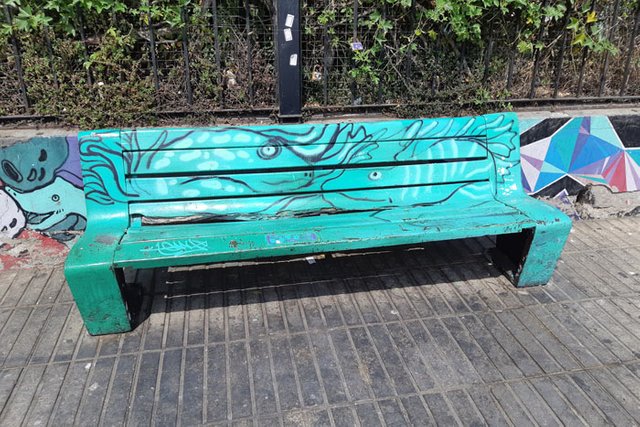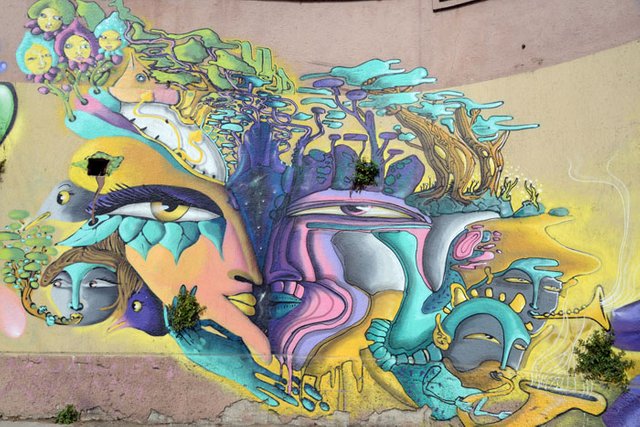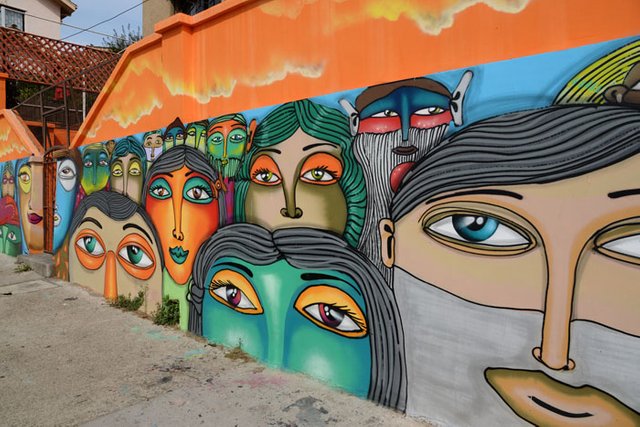 Street art is used to express both political and social opinions. It started as a silent protest under the regime of Augusto Pinochet in the 1970s and has continued until today.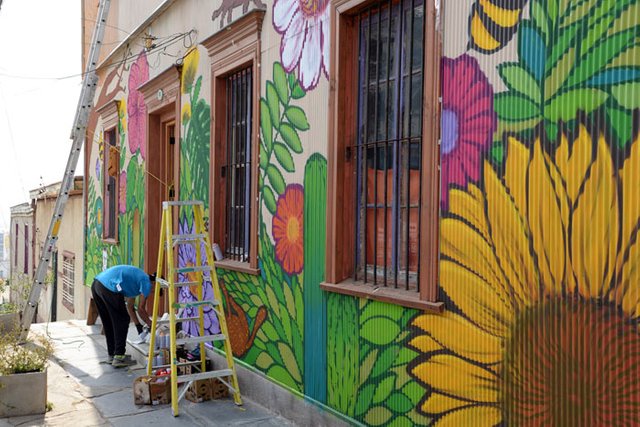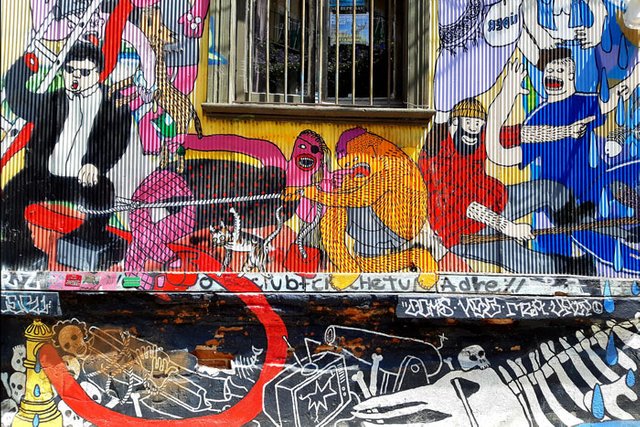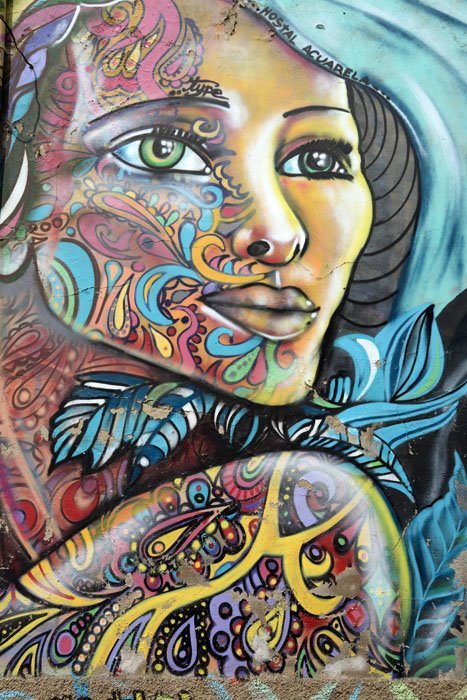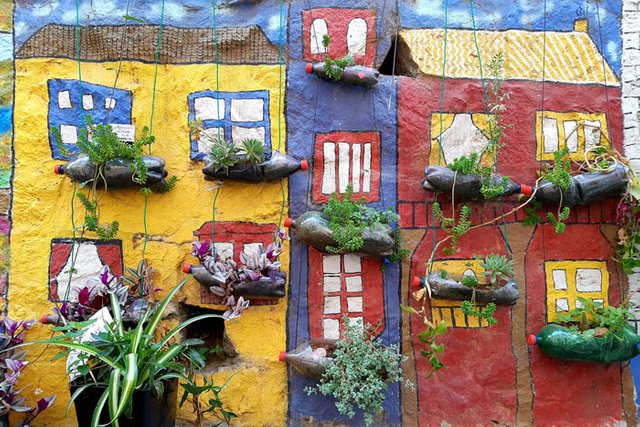 I did a walking tour with a guide in the areas of Alegre and Concepcion. I was amazed and captivated. Every house in every street has paintings. I took a lot of photos that day. I am sure I took a hundred photos. It will take some time to get them all sorted out.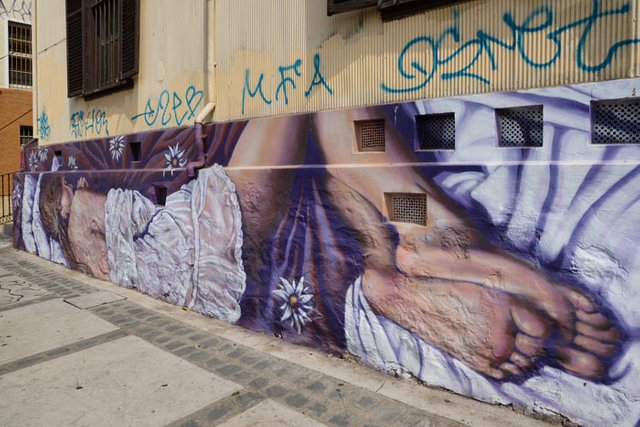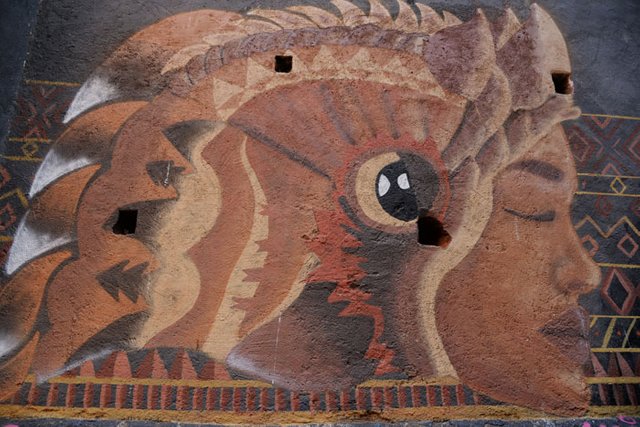 Please do follow if you want to keep up with my next street art. Any upvotes or resteems are hugely appreciated!
Latest street art post, check out :
Street art #22 - in Buenos Aires
U.J
Kristiansand, Norway
All the photoes are mine, Ulla Jensen (flickr, Instagram and facebook)