Hi friends!
You know I like to drawing a different mystical creatures. It's very fascinatingly to create unique owner worlds on a paper or with digital pen
Usually, if I draw to art contest I make some skethes and then choose one of them as best.
This dragon was one of sketches to Winter theme contest on WLS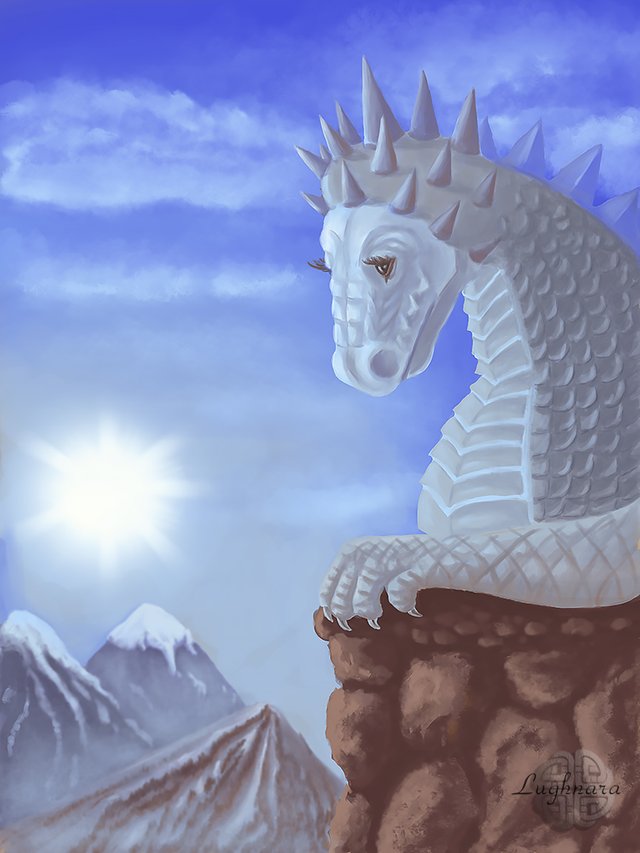 Sketch
I imagined a big dragon sitting on top of the highest rock even above the sun, and many snow-capped mountains around...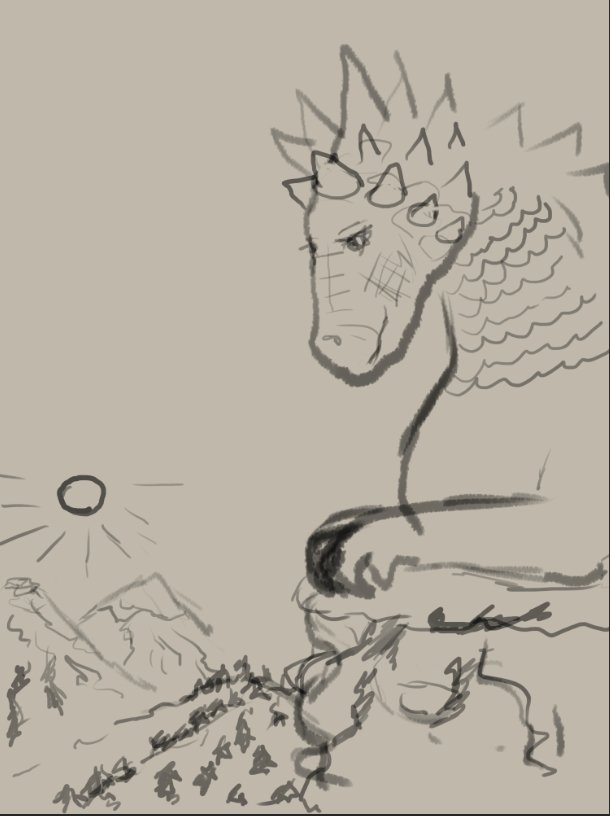 Color palette.
I wanted to draw in concrete color gamma, in cold shades, an example.
Yes, it's Photoshop CC 2018, if it interested to anyone...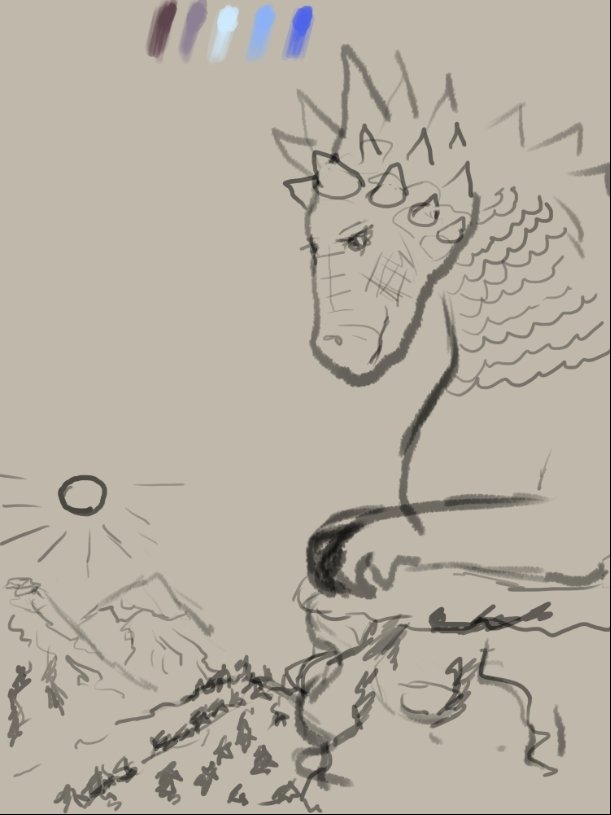 Steps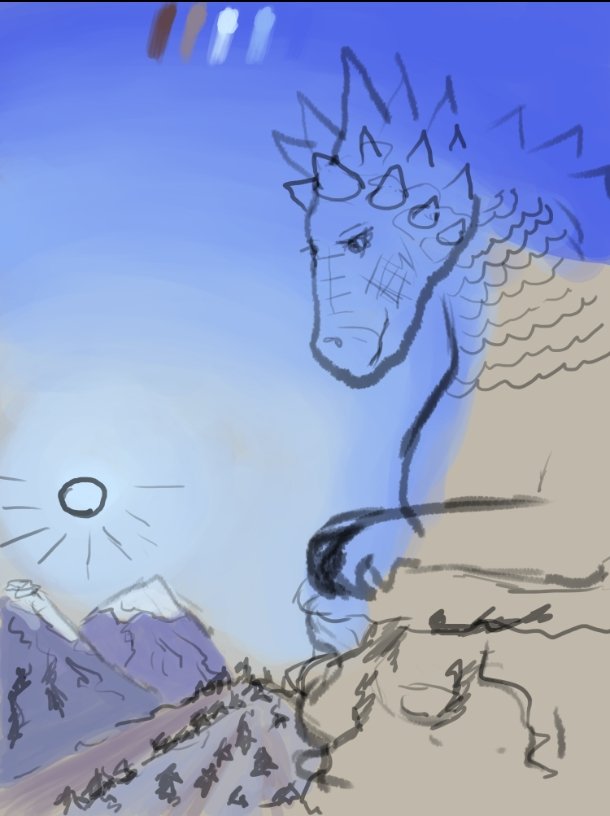 Choose a base colors of dragon & rock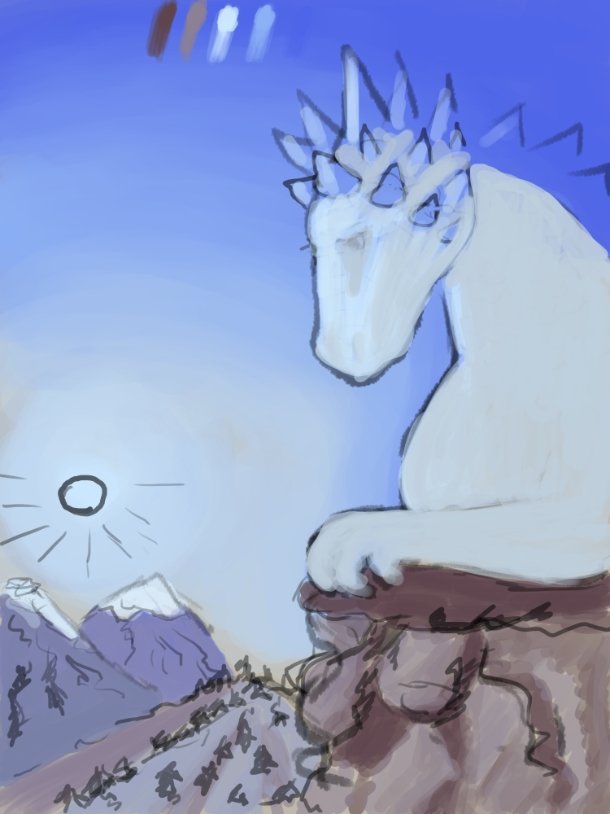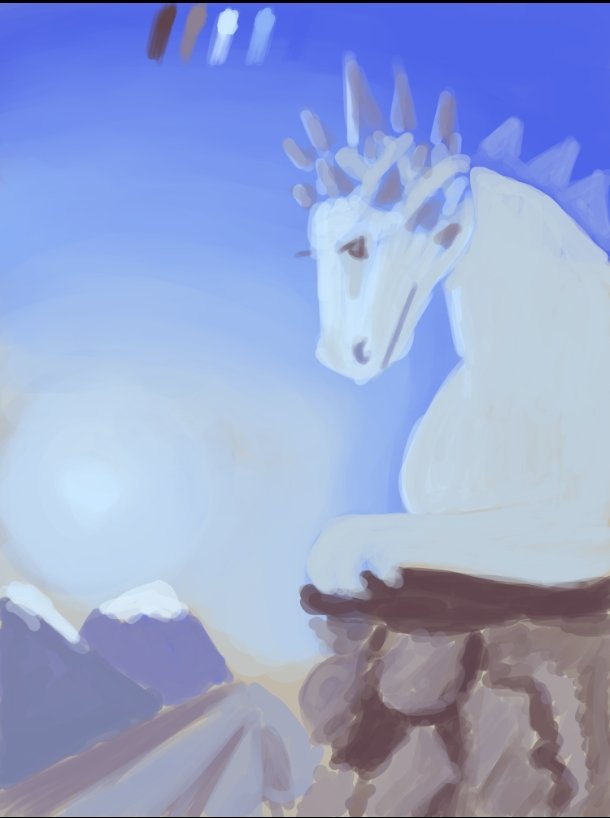 Details - light, shadows, clouds, mountain textures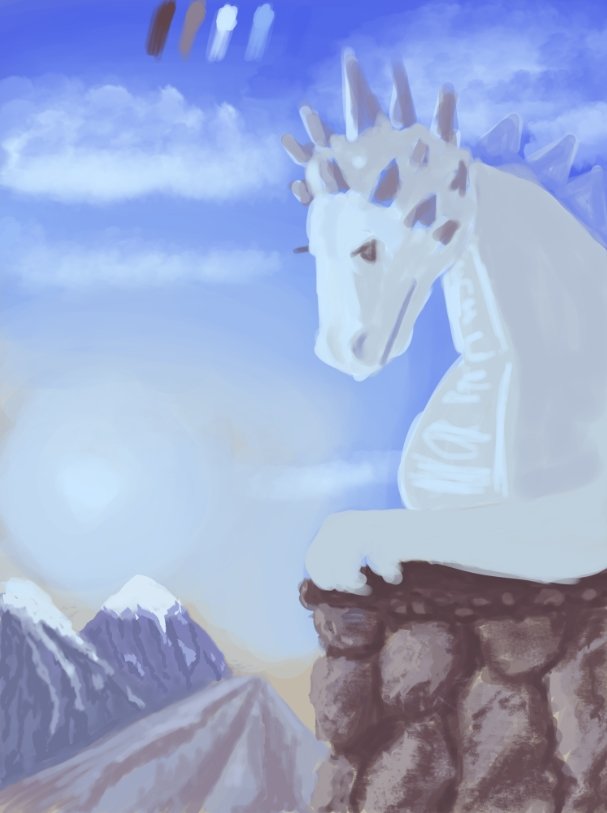 Winter mountain sun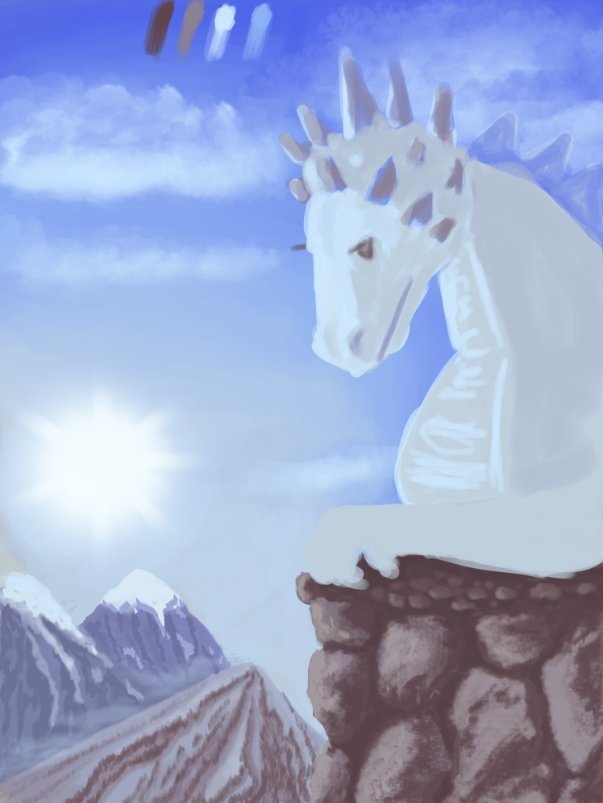 On this step I decide I don't like very poor color palette and add a adjustment layer Color Lockup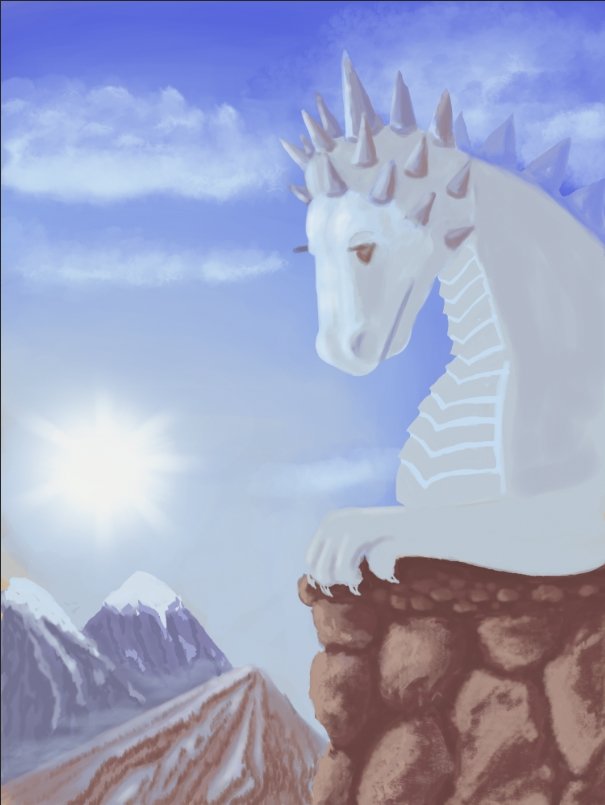 Dragon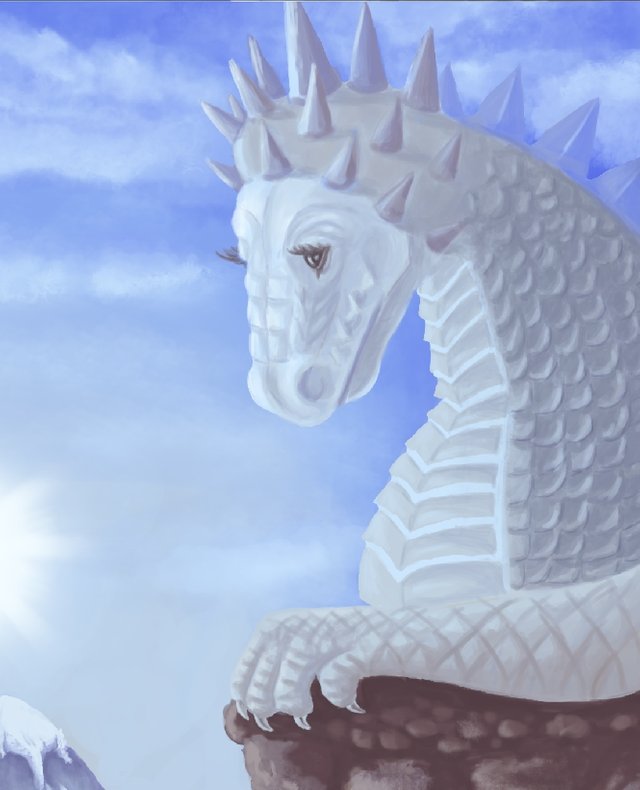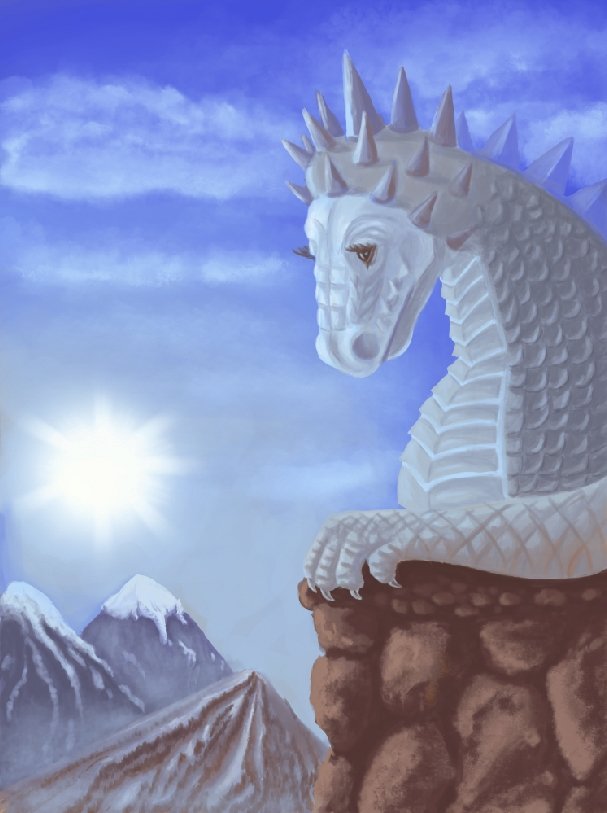 Finally I add some dramatic shades with Curve layer.
And more mist on back mountains to highlight foreground.
It's what I got!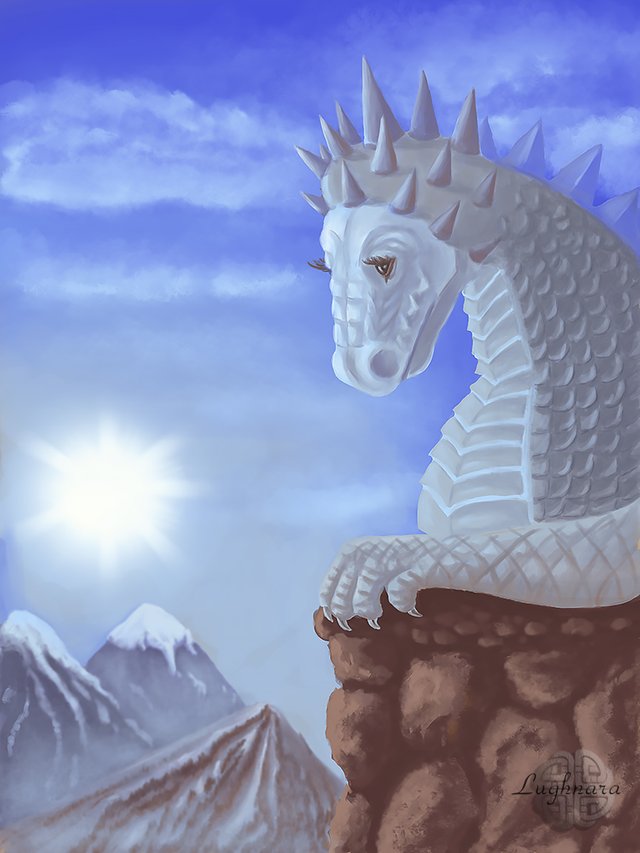 Have a nice day!
Regards
Gera
Cross-post from Whaleshares